Win an a Photography 'Ask Me Anything" session with "Duxy", one of the UK's most well known underwater photographers
Plus a PADI Diving Course worth £195 and £100 off a Scuba Scene Liveaboard Holiday
It's time to get diving because we are searching for the ultimate diving snap! Do you like diving and capturing memorable pictures above and below the water? Then this competition is for you!
Here at Oyster Diving we are diving to new depths in search of the ultimate underwater photograph. And you could be our winner! Simply capture your diving related shots anywhere on earth and send your snap that is the your memorable of your holiday. We aren't judging it on the most professional as we want to see what makes diving so much fun, exciting and memorable for you. Don't forget to include your name, e-mail address and phone number. As some of the photos may be used in newspapers and magzines then please send make sure they are high resolution.
[contact-form-7 id="11230″ title="Contact form 1″]
There are 3 categories:
Most memorable photo – the photo that shows why it is so memorable, whether it is something you've always wanted to see, has the wow factor or is someone you have been diving with. We are looking for emotion rather than quality of photo.
Most memorable underwater photo – this could be anything that you have taken a photo of such as a marine creature, wreck, coral reef or even something extraordinary. Just tell us why this moment was so special for you!
Most memorable photo prior to diving – We have all seen great snaps underwater but we also want to see the ones from your diving holiday that aren't underwater. It could be kitting up, in the bar afterwards or of your favourite liveaboard boat. Just tell us why the photo is so special to you.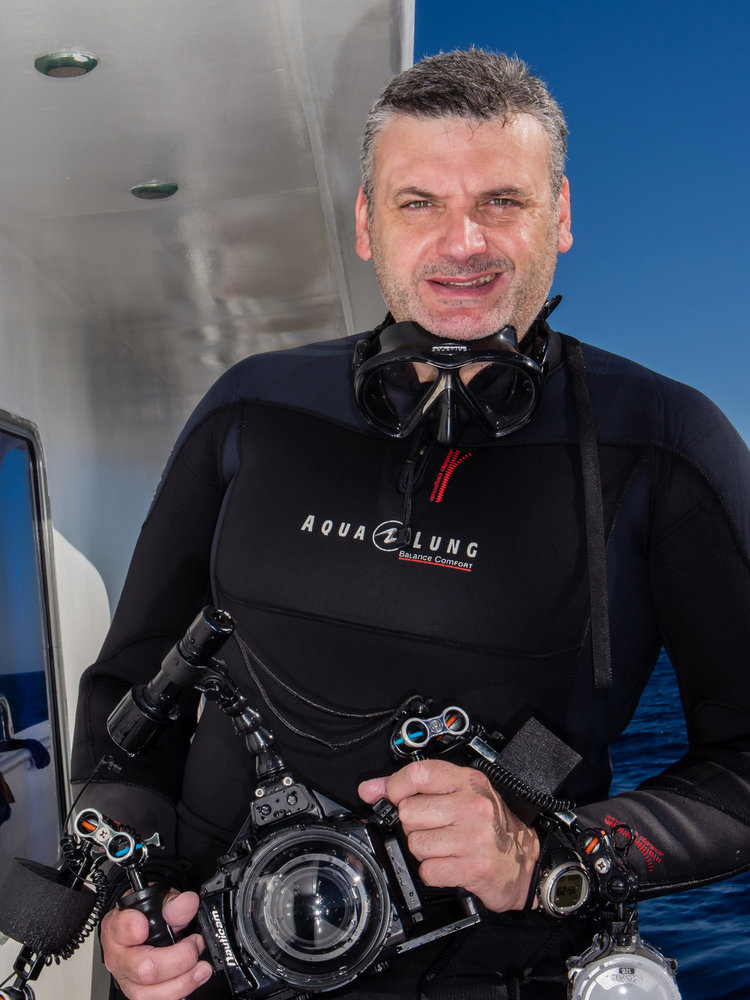 The winning photograph will be judged by non-other than Paul 'Duxy' Duxfield. He is an accomplished expedition diver, one of the best know underwater photography trainers in the UK, and often has his photos published in the UK dive magazines. He runs underwater photography workshop holidays around the world including the Red Sea onboard Scuba Scene and Indonesia.
First prize – Up to 2 hours of personalised 'Ask Me Anything' to help you take more captivating and professional-looking photos.
Second Prize – Oyster Diving will give a voucher worth £195 to be used on any of its PADI specialty diving courses such as Nitrox, Deep Diver and Drysuit. Oyster Diving are the UK's premier PADI scuba diving and travel centre.
Third Prize – £100 off any holiday you book through Oyster Diving on Scuba Scene. This luxury liveaboard promises to give you an unrivaled experience in the Red Sea. Special trips are available including Tech Weeks, Shark Weeks as well as photography workshop weeks with Duxy.
You have plenty of time to take some great pictures if you don't have one already!
Closing date: 29th October 2021
Entries Received to Date
Terms and Conditions
Entrants must be 18 years or older at the time of entry. Only one image per person, per week is accepted. All contact information submitted by the entrant must be true and correct. Online submissions must be submitted by the authorised account holder of the email address submitted at time of entry.
All submissions must be the property of the sender and the team at Oyster Diving are not eligible for any lost, late, inaccurate, incomplete, damaged, illegible, or misdirected entries.
Only non-commercial work may be submitted. Entries may not contain profanity, nudity, pornographic images, violent images, anti-competition messages, illegal material, or material that violates the rights of third parties. Entries may not include confidential information, trade secrets, trademarks or copyrighted material belonging to any person or entity other than the entrant absent a suitable license or permission agreement, proof of which is required. Entries containing any forbidden matter that is deemed inappropriate by the competition judges, will be disqualified.
Photo Manipulation
Post processing images is allowed. This includes global adjustments to exposure, contrast, burning, dodging, cropping, sharpening, noise reduction and tone. Minor cleaning of images is permitted, including the removal of backscatter, dust and scratches. HDR, panoramas, focus stacking or other techniques that involve using multiple images taken at the same time and place is also allowed.
Adding, removing or moving animals, people, plants or other objects is not allowed. All images should accurately represent the subject matter and nature. Images that appear to be overly processed may be disqualified at the judges' discretion.
General Rules and Limitations
By entering this competition, you represent and warrant that:
1. Your entry is your own original work
2. You have the legal right to convey the below-identified rights in your entry to Sponsor.
By entering, you grant to Oyster Diving a limited, non-exclusive, worldwide license to reproduce and republish your entry, along with your name and likeness, in any and all media, solely for the purpose of promoting the Content of this or future related contests by Oyster Diving, without further permission, notice or compensation (except where prohibited by law).
By participating in the Contest, you agree to release Oyster Diving and its companies, affiliates, subsidiaries, employees, directors, officers, and agents from any and all liability, claims or actions of any kind whatsoever for injuries, damages or losses to persons and property which may be sustained in connection with the receipt, ownership, possession, use, or misuse of any prize.
Oyster Diving is not responsible for technical, hardware or software failures, or other errors or problems which may occur in connection with the Contest, whether computer, network, technical, mechanical, typographical, printing, human or otherwise, including, without limitation, errors or problems which may occur in connection with the administration of the Contest, the processing or judging of entries, the announcement of prizes, in any Contest-related materials, or that may limit prize fulfilment or a participant's ability to enter the content. Oyster Diving reserves the right to amend these official rules and to disqualify permanently from the contest any person it believes has intentionally violated these official rules.
To be considered valid this competition needs to receive at least 50 entries. Any less and we will have to forfeit the competition.
Privacy
By entering this competition, you agree that the information you provide may be sent to promotional partners of Oyster Diving. You may be contacted by Oyster Diving and/or promotional partners with future promotional offers. Best of luck!