OPEN WATER DIVING LOCATIONS
We offer several places to complete your training dives; inland UK site and overseas in Malta.
If you are looking for open water diving locations in the UK we have some excellent lakes for you to choose from. To ensure that we make our courses and pleasure dive weekends as convenient as possible we have two locations that we use. We have selected inland fresh water lakes for their convenient locations, were they make it easier to set up equipment and enter the water, they are generally warmer than the sea and can be dived in all weather conditions.
Each open water diving lake offers good facilities and underwater attractions such as wrecks and aquatic life. We meet at 9am at each dive site and aim to be finished by 3pm.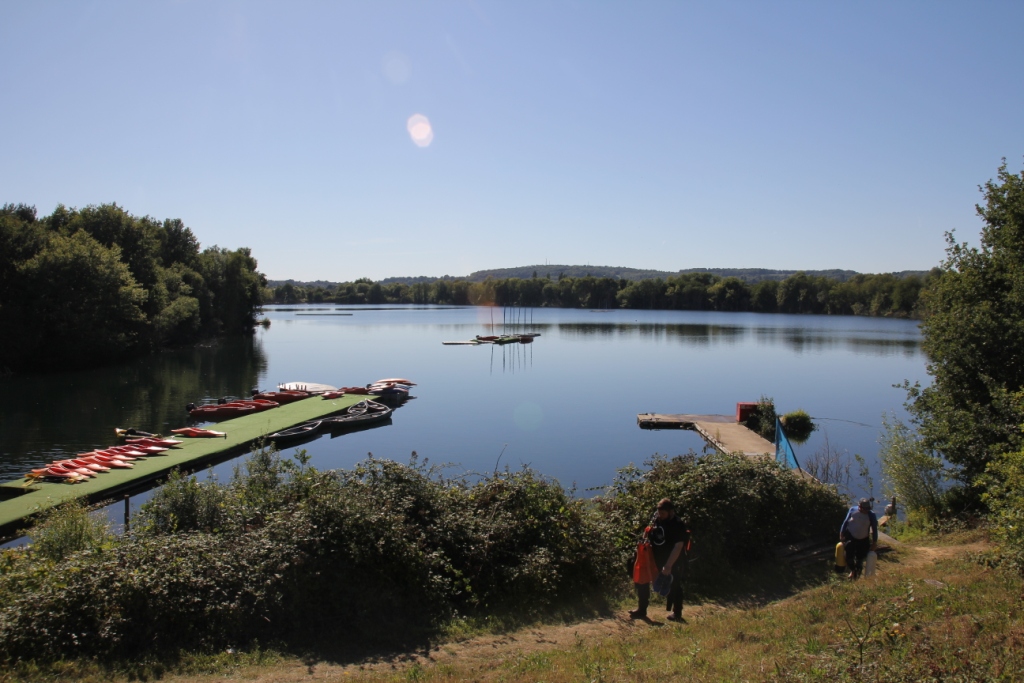 Mercers Lake, Redhill
After years of searching for the perfect inland diving location we have finally found it. We have partnered with www.aquasports.co.uk to use this huge lake. With clear fresh water, an abundance of fish including perch, pike and huge carp there is plenty to see.
Other attractions include the front of a cessna plane and a meander through the underwater forest.
The lake is perfectly located between the M25 and M23, with easy access from London and Gatwick Airport
Nearest Rail Stations: Merstham or Redhill (direct from London Victoria)
Facilities / Benefits
Cafe
Hot showers in men's & women's changing rooms
Plenty of parking
Diving is exclusive to Oyster Diving so there are no large groups from other dive schools
There are multiple dive sites including boat dives
Mercers Country Park, Nutfield Marsh Rd, Redhill RH1 4EU.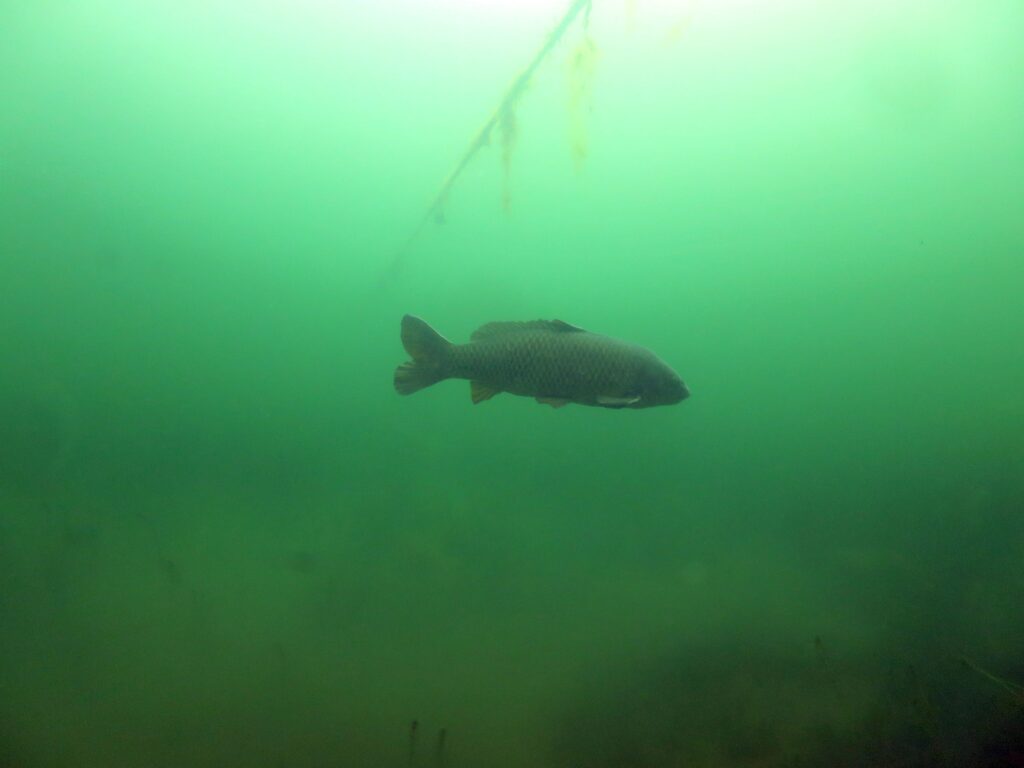 "I recently completed my dry suit course with Tracey from Oyster Diving. Before the course, I was quite nervous as I hadn't enjoyed diving in lakes previously with other dive companies. Tracey and the whole team at Oyster made me feel so comfortable though. Their professionalism and friendlessness was amazing and I am looking forward to diving with them again. Thank you to Tracey for helping me through my course and for helping me discover that diving in lakes in the UK can be very enjoyable!" Kelly, Google Review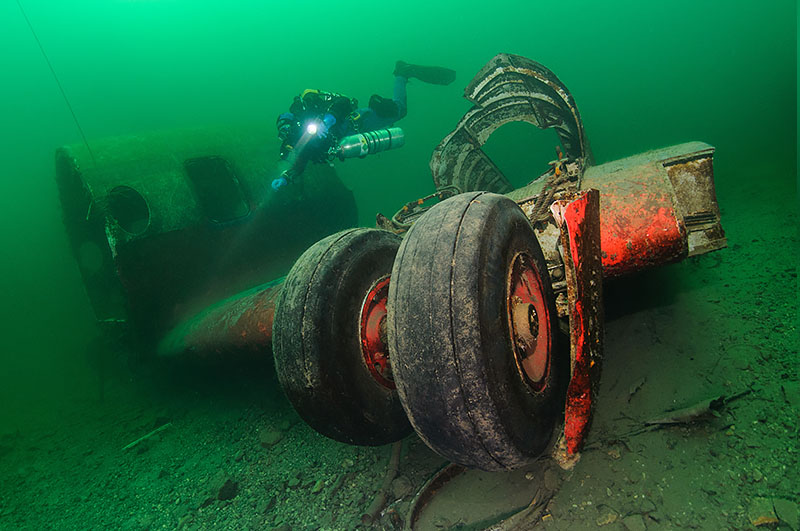 Vobster Quay, Somerset
Whether you're just a new diver or an experienced tech diver looking to maintain your skills in preparation for future adventures, Vobster Quay has it all. With depths from 6 to 36 metres and a plethora of amazing underwater attractions to explore, we offer most of our deeper courses here – all accessible via convenient entry points located close to the kitting-up benches and car park.
Topside you'll find a great selection of diving facilities to help you get the most out of your visit.
Wraysbury
If you are looking for an open water diving location near London then Wraysbury Dive Centre is conveniently located near the picturesque village of Wraysbury. The dive centre is located close to the M25, M4 and M3 motorways and there is a direct train from London Waterloo via Clapham, Putney and Twickenham for easy access.
The lake is ideal for training purposes and contains training platforms and sunken wrecks such as planes, boats and cars. Entry is £15 per day and is payable on entry.
Address: Formby Rd, Halling, Rochester ME2 1FF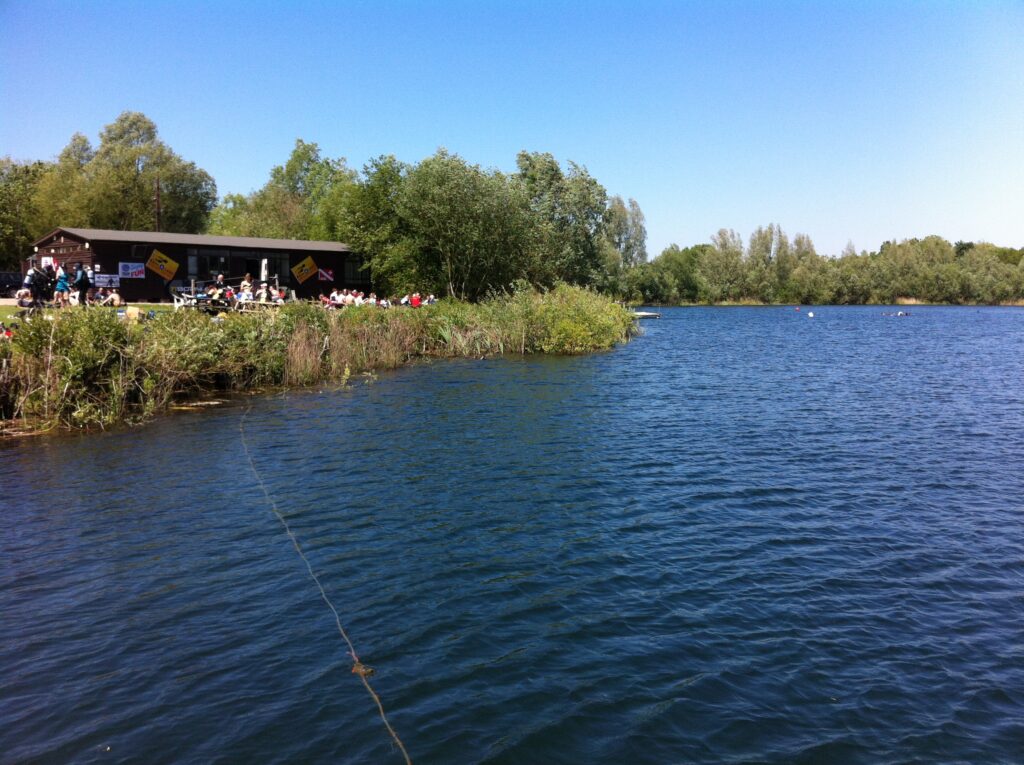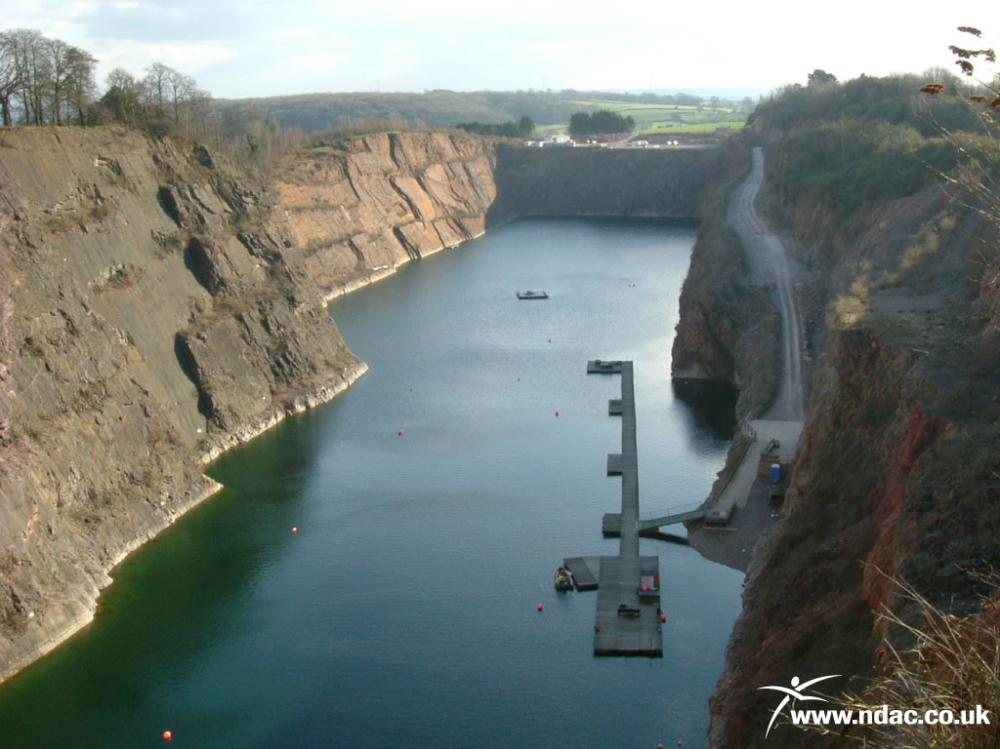 National Diving and Activity Centre (NDAC) – Chepstow
CURRENTLY CLOSED TO THE PUBLIC
The National Diving and Activity Centre in Chepstow is the deepest inland dive site in the UK and can be dived all year round and in all weather conditions. Fed by natural springs, the water is crystal clear and there are many underwater attractions such as helicopters, planes and troop carriers. Chepstow is the perfect venue for your deep diving specialty course. You can opt to stay in one of the on-site heated Wig Wams for as little as £20 per night. The lake is also home to the UK's longest zip wire and has a bungee jump if you really want to get the adrenaline pumping.
Restaurant – serving breakfast, lunch, dinner, fully licensed bar with excellent views of the quarry
Changing rooms
Hot showers
Accommodation in wooden wig wams from £20 per night. Book accommodation online
Malta, Mediterranean
Malta is an island based in the Mediterranean and is only around a 2.5-hour flight away from London. It is renowned for its clear warm waters, wrecks and interesting underwater typography.
There are flights available from most UK airports on a daily basis, in December 2019 we purchased return flights from Gatwick to Malta for £55pp! You would book your own flights and we would take care of the rest – accommodation, diving and car hire / transfers for you. Just let us know what your flight details are.
We work closely with the dive centre based at the hotel where you can complete your open water course or continue your diving education. Local dive sites includes the caverns of Comino, wrecks at various depths and reefs with lots of octopus, barracuda, nudibranchs among lots of other marine life. If time allows head over to Gozo for the famous dive sites of the Inland Sea and Blue Hole.
Accommodation
Situated in the North of the island this 4* hotel offers excellent value and comfort. Situated by the water's edge, the Paradise Bay Resort, Malta is a sea view hotel in an amazing location, close to some of the island's best beaches. Spacious, comfortable rooms, great restaurants and bars, a wide range of leisure facilities, and warm, friendly service make it simply the best place to stay in Malta. The on-site dive boat can also quickly whisk you over to the nearby sister islands of Comino and Gozo.