PADI Wreck Diver Course
DATES: Weekends, or weekdays on request
PRICE: £295
MINIMUM AGE: 15 years old
MINIMUM CERTIFICATION REQUIREMENTS: Must have a PADI Adventure Diver certification or higher.
Learn how to responsibly explore wrecks, with our PADI Wreck Diver course!
All over the UK, and the world, there are sunken ships whose stories are waiting to be told, and whose decks is waiting to be explored. Why don't you go to the M2, a one-of-a-kind aircraft-carrying submarine off Portland? Or maybe the Abyssinia, a haunted 19th-century steamer, in the Farne Islands? You could stop by the SS Yongala in Australia, or the SS Thistlegorm in the Red Sea!
Wrecks can be purpose-sunk to create artificial reefs, accidentally sunk due to an accident or otherwise, but either way are fascinating windows into the past. Each wreck dive offers a chance to discover the history of the wreck, the ability to unlock a mystery, or to spot something others have missed. They bring you into the past in a very real way, and help make learning history fun. The PADI Wreck Diver Specialty course is popular because it offers rewarding adventures while observing responsible wreck diving practices.
The course teaches you how to do fun, safe wreck diving. You will develop the techniques involved in wreck diving within recreational limits and while avoiding disturbing delicate marine life. Learn wreck diving laws, hazards to avoid, how to research wrecks, wreck diving equipment, the basics of penetrating a wreck and how to interact responsibly with the aquatic life. This course will be completed over 2 days, either at Chepstow, St. Andrews, or possibly on one of our club trips.
What's Included?
PADI's eLearning. lets you read and watch video about wreck diving on your PC, Mac or tablet in preperation for the practical skills
All equipment hire. (If you are drysuit qualified, you have the option of renting one at an extra fee.)
4 open water dives
Certification fee
*Does not include entry to the lake (£15-20) and £5 for additional air fills.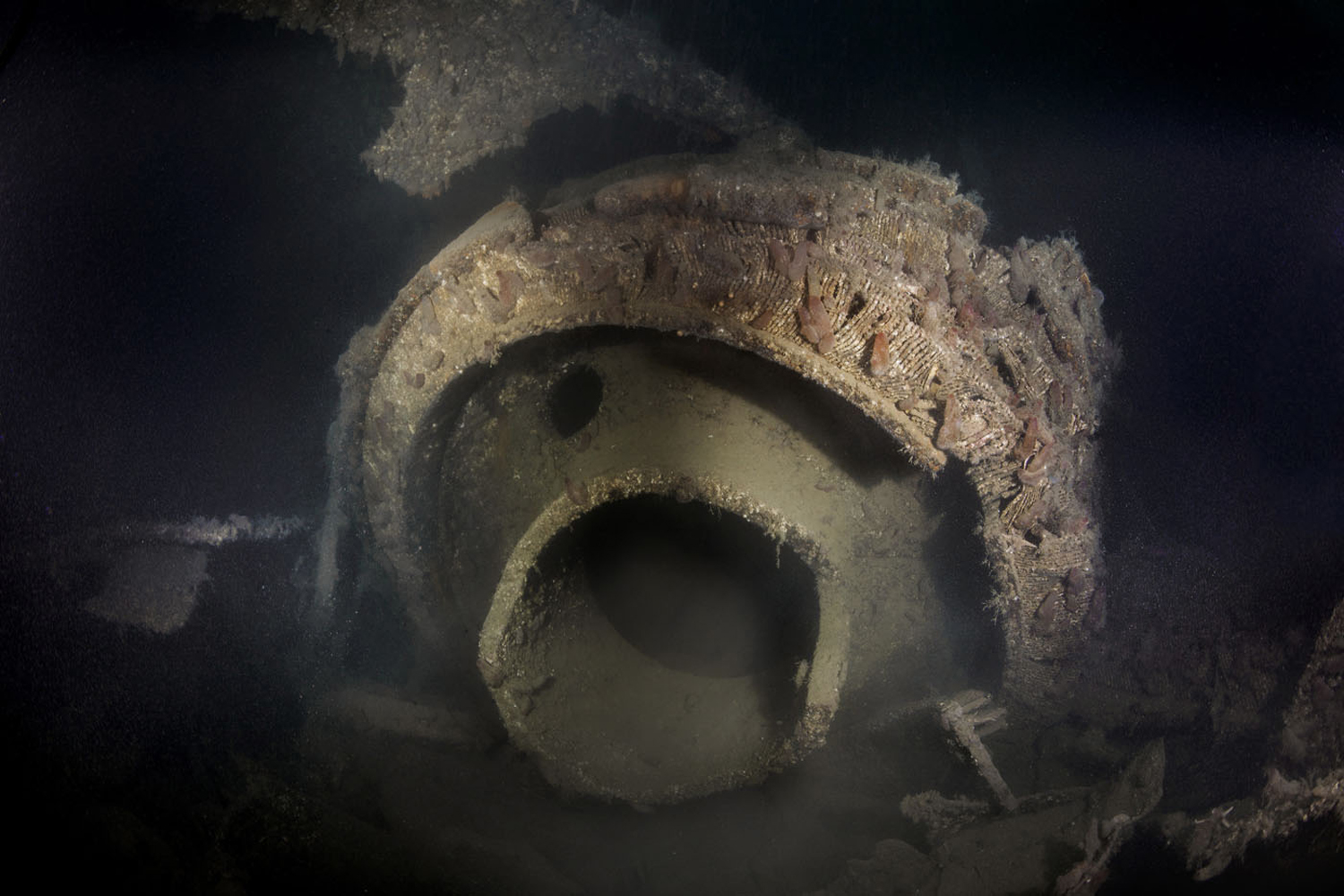 Wreck Diver Course Locations
We teach at various open water locations including: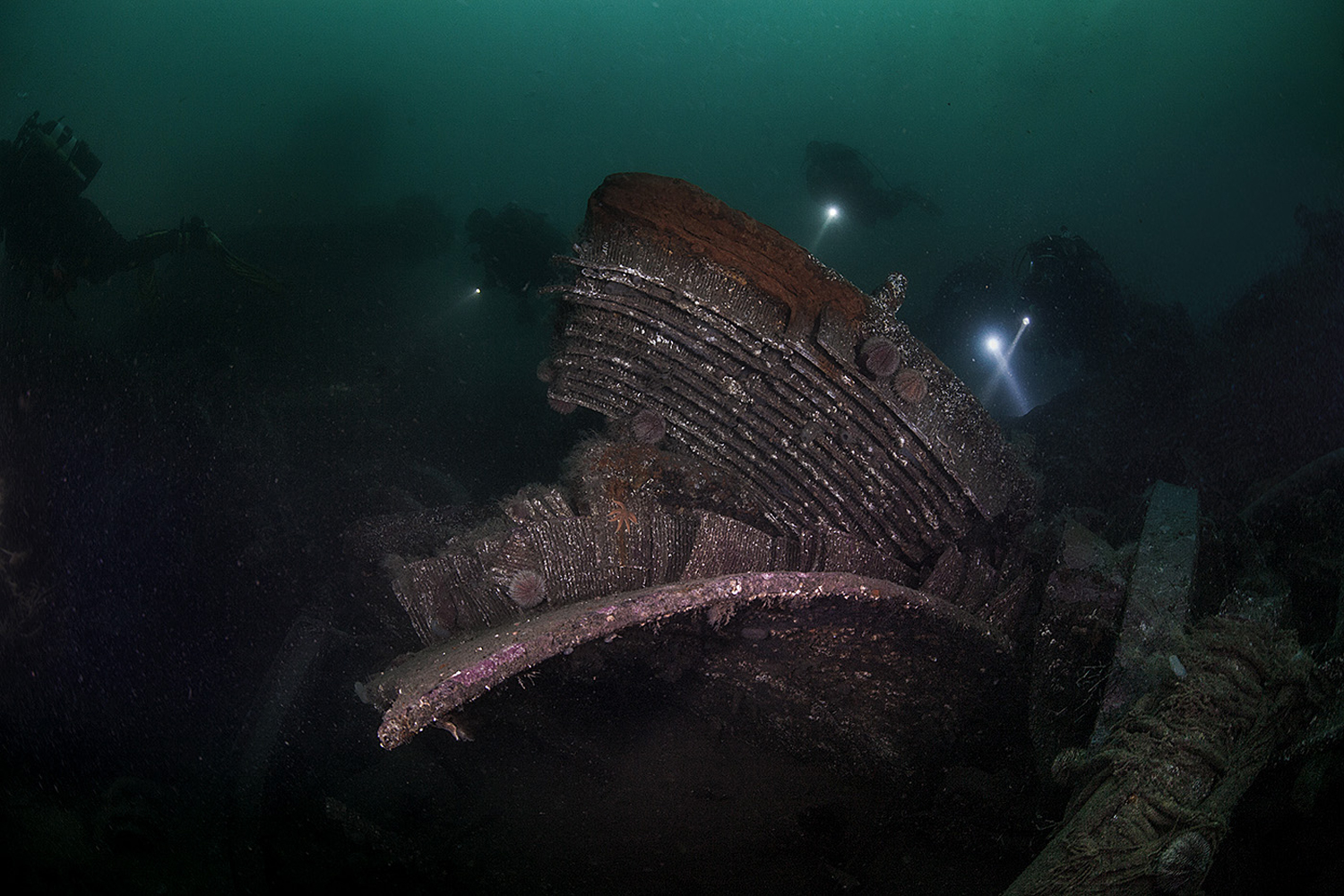 The Skills You Will Learn on Your PADI Wreck Diver course
Your training begins by reviewing guidelines for researching and respecting wrecks. You'll also learn:
Safety considerations for navigating and exploring wrecks.
Surveying and mapping a wreck.
Using penetration lines and reels to guide exploration.
Buoyancy techniques to avoid kicking up silt, disturbing the wreck or disturbing its wildlife.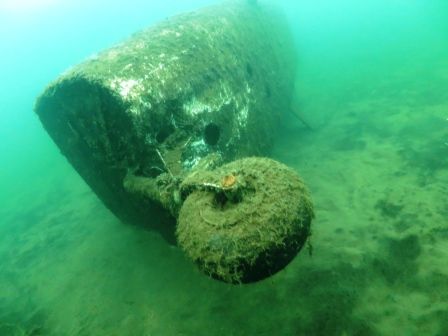 Already thinking of your next steps? Take a look at our awesome course packages, or join us on our group holidays, both overseas and in the UK!
To book your course or for more details please call 0800 699 0243.