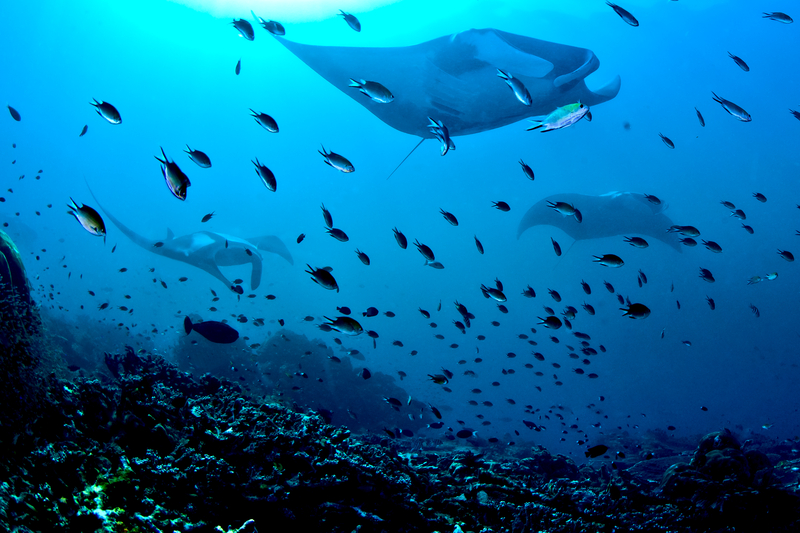 Scuba Diving in Asia Destinations
Asia is a fantastic continent for scuba diving holidays, and we currently cover two countries that offer a phenomenal diving experience.
At the moment, we are offering amazing diving holidays in Thailand, which you can view here, as well as Indonesia – check them out here. However, we can find amazing dive destinations in many other countries in Asia – with tailor-made holidays and handpicked dive sites.
When you let us know about other locations in Asia that appeal to you, we will see if we can put on a trip! Our team are experts in finding the best scuba diving holidays – all over the world.
Simply get in touch with us to book your dream trip to one of Asia's best dive spots today.
See below for more details on some of our current scuba diving destinations in Asia:
View Our Upcoming Trips to Asia Destinations
Take the Plunge – Get in Touch Today – info@oysterdiving.com
Places fill up well in advance so please contact us to book your place today. Here we will explore in more detail the best scuba dive sites available, the types of fish you can expect to see and the water temperatures and conditions you are likely to experience.
More About the Best Diving Destinations in Asia
The following are some highlights of amazing diving destinations on the Asian continent – with first-class dive spots teeming with marine life, mesmerising wall and cave dive sites and even fascinating wreck dive potential: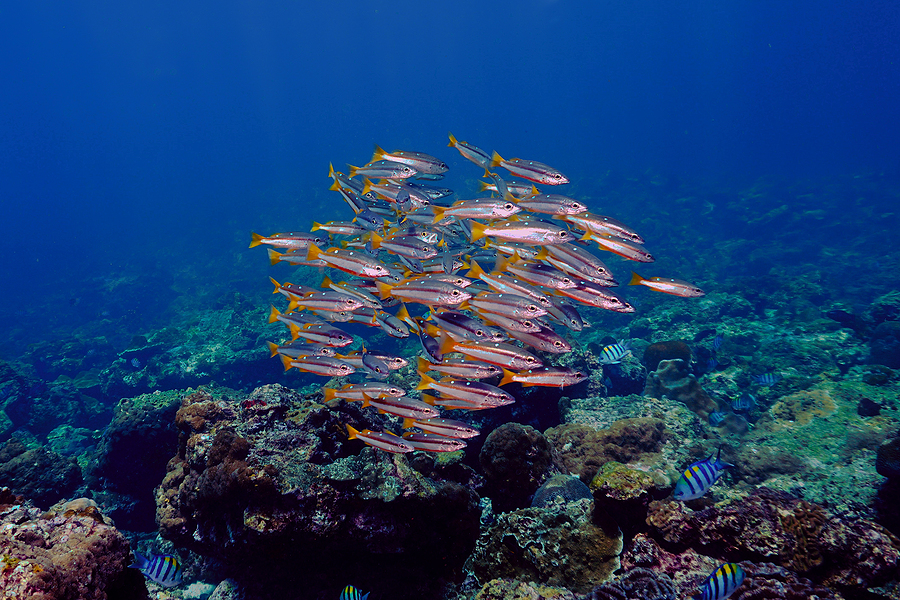 Scuba Diving Holidays in Thailand
Thailand is arguably the most comprehensive scuba diving destination in Asia – as well as an incredible travel destination in its own right. The rich biodiversity of marine life has meant that very large swathes of Thailand's coasts, open oceans and numerous islands qualify as a world heritage site – and they are a sight to behold.
By travelling to Thailand for your scuba diving holidays you will get the following brilliant benefits:
Easy flights and connections: Even when you are travelling to some of the more remote sites in Thailand there is easy travel, with convenient connecting flights to very close dive sites. As a result, Thailand is an excellent destination if you are looking for a flexible, multi-destination trip.
A Resort dive heaven: While a liveaboard experience into deep waters off of the Thai coast and swimming with whale sharks would enthral beginner and experienced divers alike, Thailand's resort facilities means it serves as a perfect scuba diving destination in Asia for luxury, comfort and value.
Diverse dive sites: You can do a reef dive to Thailand's many coral reefs to view the vibrant reef fish and underwater landscape, view a wreck in the Andaman sea or simply take a shore dive if you fancy a swim with manta docile rays on Koh Bon on the Similan Islands – there's an option for every type of dive you can imagine.
You can do it all in Thailand, and you can even make time to explore the country's many cultural sites and local tourist attractions between dives – if desired. There is so much Thailand offers in terms of good food, warm people and a vibrant way of life – which is why it wins out as one of our best scuba diving destinations in Asia.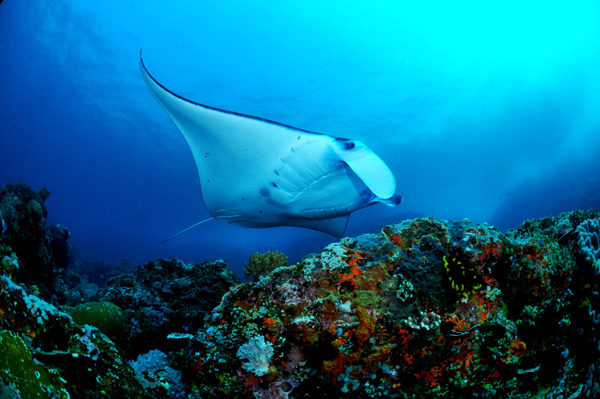 Scuba Diving Holidays in Indonesia
As a centrally-located country, right in the middle of the Coral Triangle, Indonesia is a compelling place for divers to visit. Budding underwater photographers can take advantage of the country's crystal clear water and gentle currents, which are perfect for attracting a diverse range of placid marine life.
By choosing Indonesia as the location for your scuba diving holidays you will get the following advantages:
Perfect diving conditions: One thing that Indonesia has is some of the best diving conditions seen in all of Asia. Even inexperienced divers can enjoy calm dive sites on famous islands such as Bunaken island. We have a great trip to Bunaken Oasis Dive Resort and Spa – offering 5-star luxury.
Amazing scenery: The volcanic nature of Indonesia makes the underwater atmosphere magnetically compelling, and the above water landscape is beautiful. You are unlikely to find a more interesting location in terms of wall dives and cave dives, as the rock formations are unique to the region.
Tourist-friendly resorts: Although it is an extremely strict Islamic country for locals, Indonesia caters extremely well for foreign tourists. Indonesia's resorts and hotels offer the same standards as developed nations, meaning you can wear western clothing and even consume alcohol with no issues.
The geography of the region also makes Indonesia a good scuba diving destination in Asia for beginners, as the conditions are impressively calm. Indonesia is known as the pacific rim of fire due to its many active volcanoes, and it is a location also known for its intense spirit, local warmth and very spicy foods.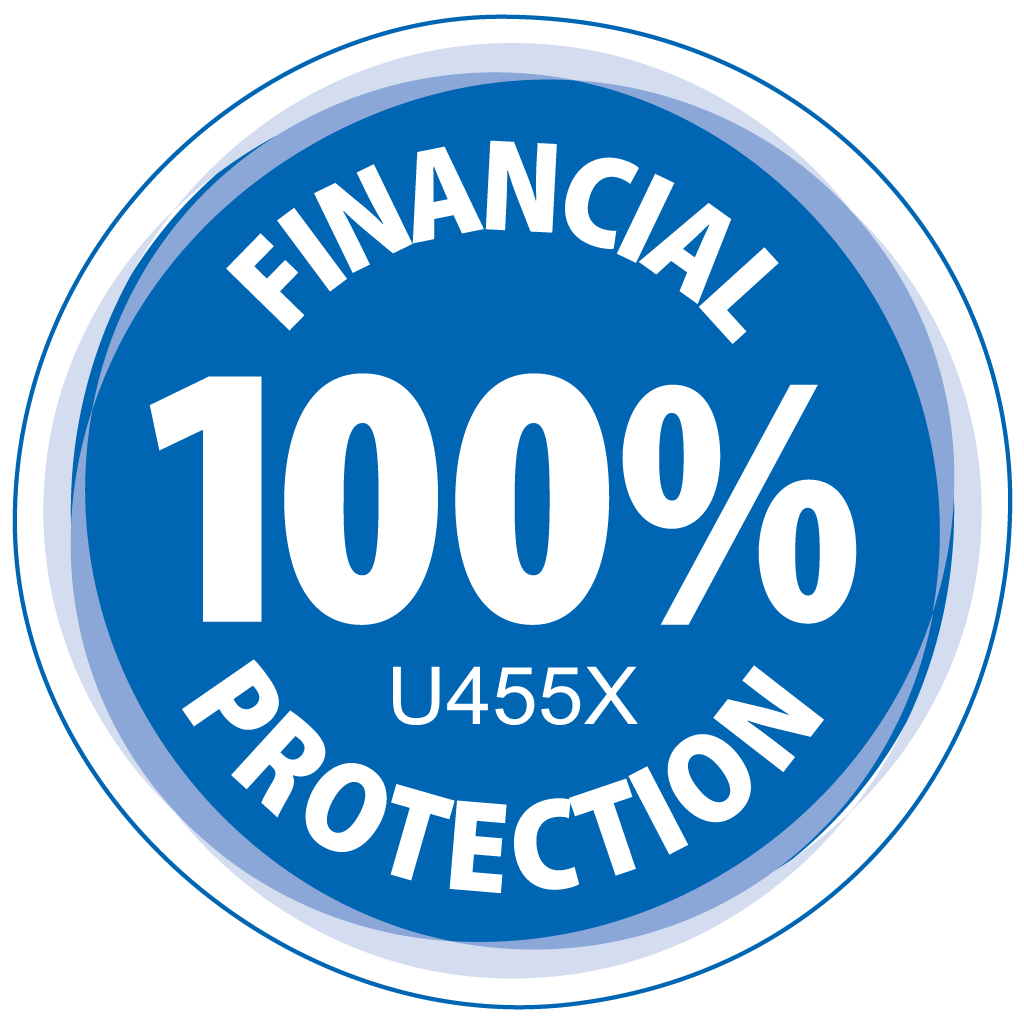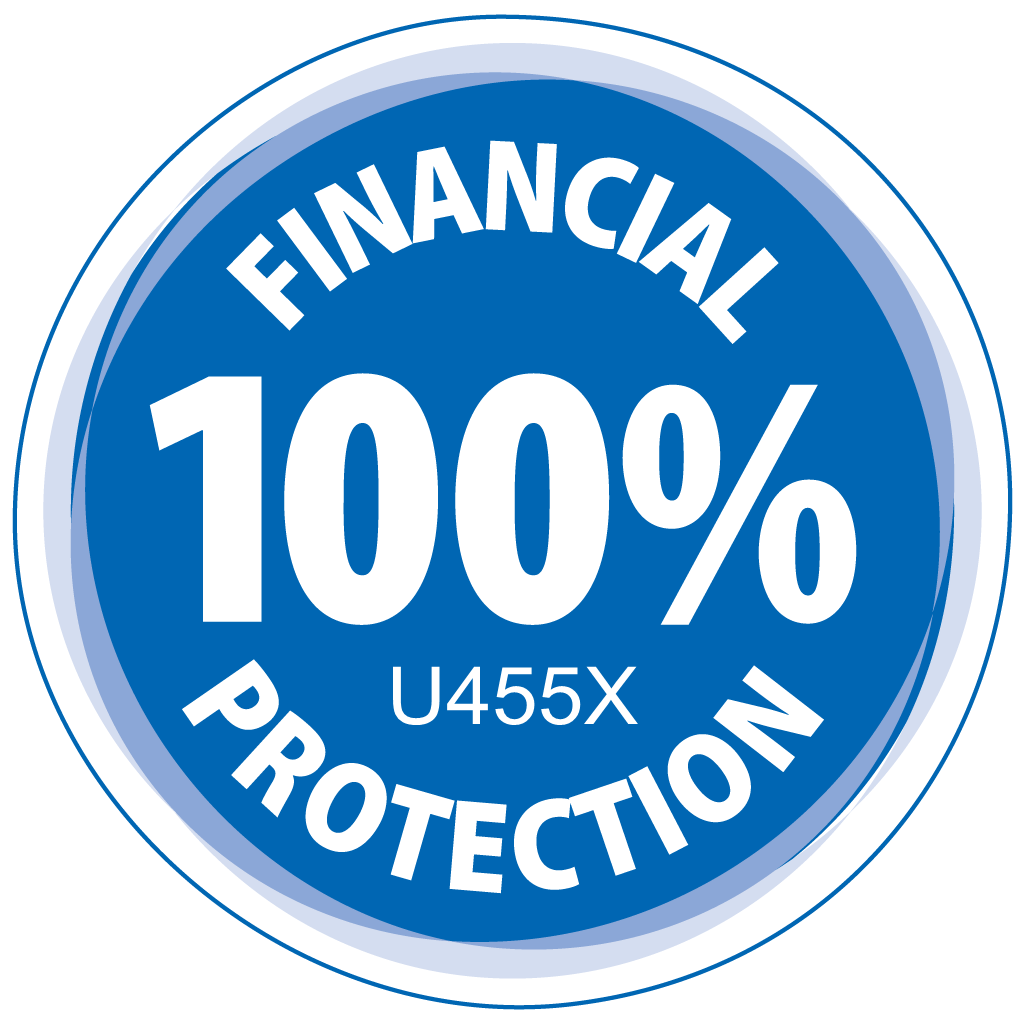 Important Information About Financial Protection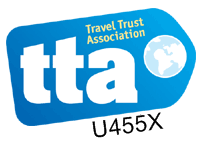 We are proud members of the Travel Trust Association.
The Travel Trust Association is a travel trade association. With 100% financial protection The Travel Trust Association exists to protect you, the customer, and they have been doing so for over 20 years. This means that any money you pay us is protected by the Travel Trust Association.
What Type of Marine Life Can You See at Diving Destinations in Asia?
The abundance, variety and visually striking appeal of the marine life you can swim within Asia is a key part of its appeal. You can expect to see the following types of fish and other marine life while on scuba diving holidays in Asia, including in destinations such as Indonesia or Thailand: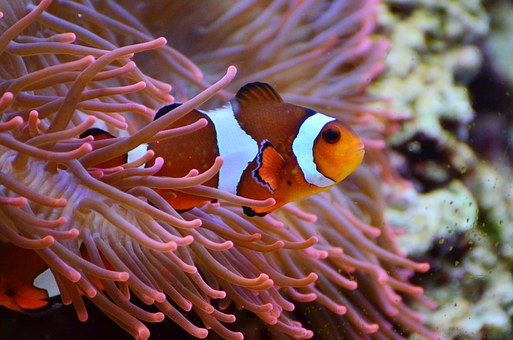 Angelfish
Bannerfish
Barracuda, including the chevron barracuda
Batfish
Blacktip reef sharks
Bryde's whales
Bull shark
Butterflyfish
Clownfish
Common dolphins
Coral trout
Damsels
Drummers
Eagle rays
Filefish
Fusiliers
Giant clams
Giant octopus
Groupers
Hammerhead shark
Humpback whales
Humphead parrotfish
Jacks
Leopard sharks
Lionfish
Manatees, which are sometimes called dugongs
Manta rays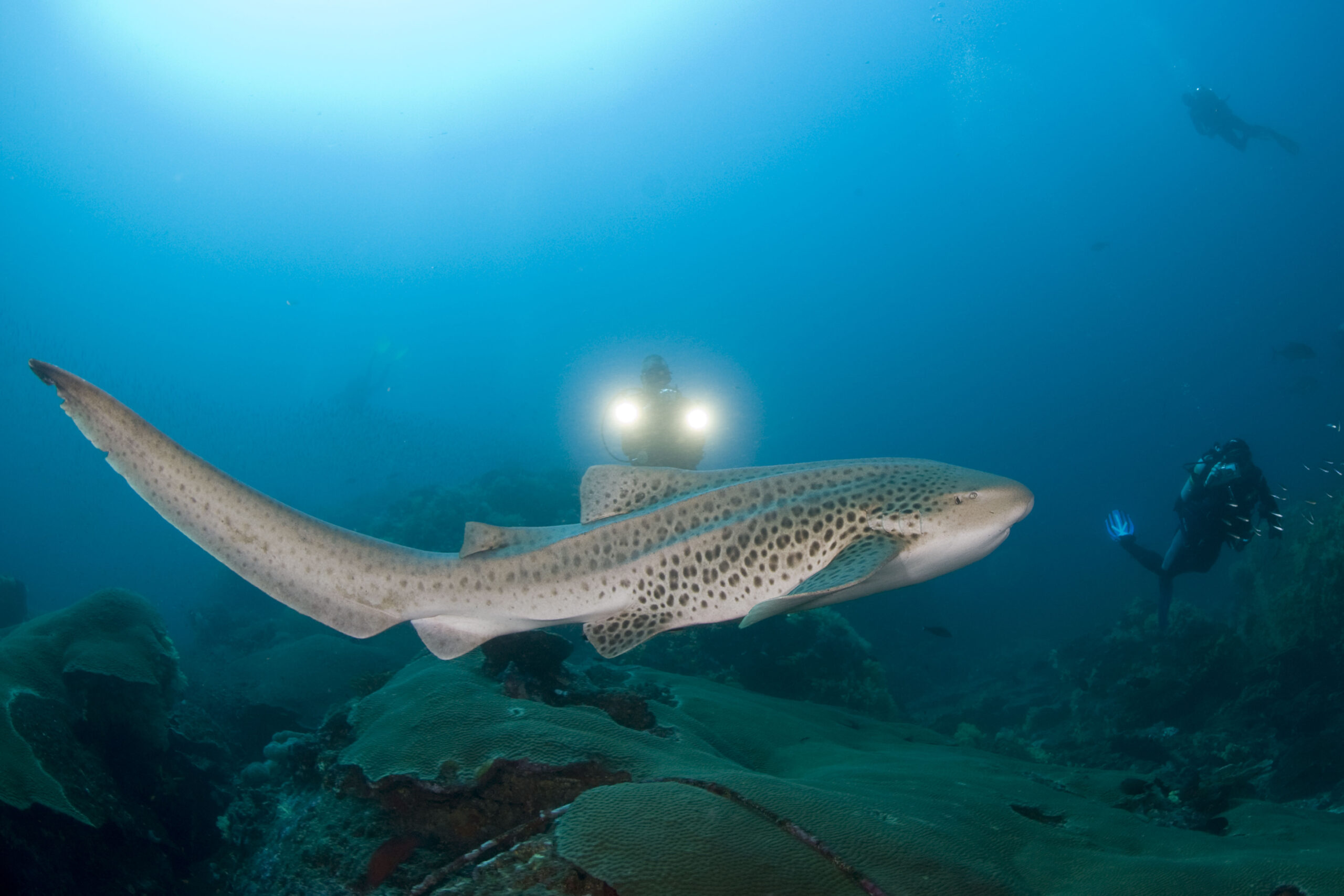 Moray eels
Nudibranchs
Nurse sharks
Pilot whales
Pipefish
Pygmy seahorses
Rabbitfish
Rays, including blue-spotted ribbon tail rays and stingrays
Reef sharks
Sea hares
Sea snakes
Seahorses
Snappers
Sperm whales
Stonefish
Sunfish, which are sometimes called mola molas
Thresher sharks
Tiger sharks
Trevally fusiliers
Triggerfish
Sea turtles, including green and hawksbill turtles
Whale sharks, at certain times of the year only
Whitetip reef shark
Overall Asia is one of the best scuba diving destinations on the planet due to the sheer variety of marine life on offer. Asia is a destination where you can see a lot in one go. For people travelling from most of the UK, Europe and North America the marine life is particularly unusual – offering something exotic for divers to explore.
What Kind of Diving Conditions Can I Expect From Scuba Diving Holidays in Asia?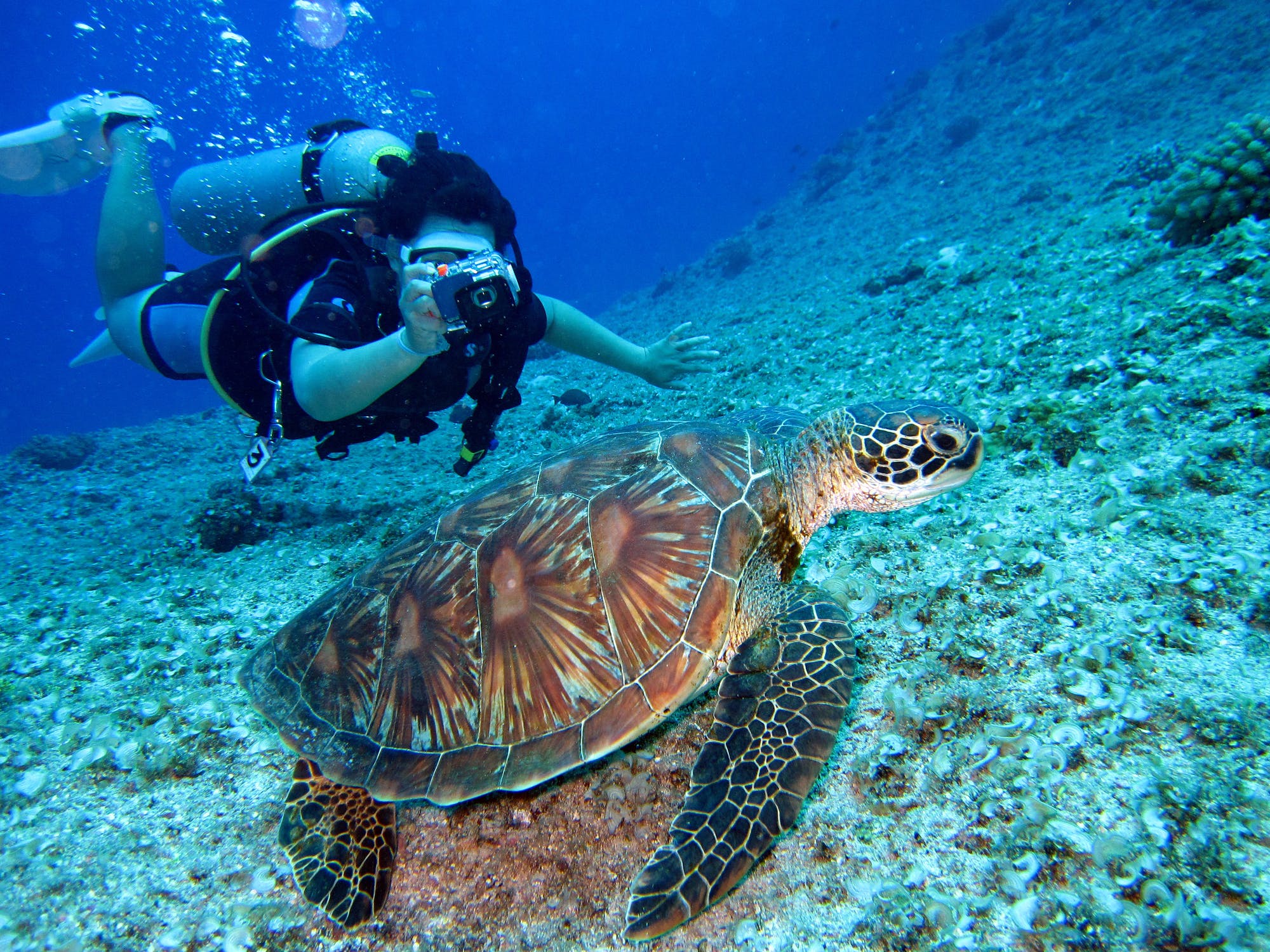 Asia is a very large region, consisting of dozens of countries that offer many potential diving opportunities. As a result, there are major variations in the conditions you can expect – depending on the specific destination and the type of dive you undertake.
Although there can be a considerable amount of variation between each dive site, the following are overall details on the conditions typical of many scuba diving destinations in Asia:
Temperatures: The good news for temperature-sensitive divers is that most scuba diving holidays in Asia are in relatively warm waters. As a region that is fairly close to the equator, you can expect a low of around 19°C, but you will likely see warmer water temperatures throughout the region.
Currents: Open water dives naturally have much stronger currents, which means they are more appropriate for experienced divers. However, shore dives are generally very mild in terms of currents and wall or cave dives have the benefit of the regions sheltered position and calm archipelagos
Visibility: The reason that countries like Thailand and Indonesia are some of the best scuba diving destinations in Asia is that much of it is protected through a strong national parks system, which results in excellent visibility. You can expect visibility of up to 30 meters, all year round.
You will have to avoid the rainy seasons, which generally occur over the summer, but overall the conditions are perfect for superb scuba diving holidays – no matter what destination in Asia you prefer. If you are worried about whether your skills will be up to scratch, you can simply take one of our accredited diving courses.
Book a Diving Holiday to the Best Scuba Diving Destinations in Asia
It can be incredibly difficult to find a reliable provider of scuba diving holidays, in Asia or anywhere else. However, we take care of everything – from flights to hotels and sourcing the best PADI-qualified scuba diving instructors in Asia. Couples, individuals, families and groups are all welcome on our top scuba diving holidays. We are experts in finding the best diving destinations in the world. We can help you to find the most amazing scuba diving destinations in Asia – and any other regions you might dream of diving. You can take advantage of our great value scuba diving packages when you get in touch with us and book your place today.