PADI Junior Divemaster Course
Become one of the first EVER JUNIOR Divemasters!
Do you love scuba diving? Would you like to eventually become a PADI Professional, but haven't turned 18 years old yet? Why not sign up for the new PADI Junior Divemaster course!
This is a brand new pilot program that we are amongst some of the world's first dive centres to offer. The design of this course is to prepare 15 to 17 year olds for the next step – the full Divemaster course!
Requirements for the Junior Divemaster Course
As a junior divemaster trainee you will need to be at least 15 years old and you also need the following:
Emergency First Response Primary and Secondary Care training that has been completed within the past 2 years.
A log of at least 20 dives to begin the course and a final log of 40 dives to earn the Junior Divemaster certification.
A medical statement
PADI Rescue Diver certified.
Of course, we can help to attain all of the above if you're not quite there yet!
What You Will Learn on the Divemaster Course
The PADI Junior Divemaster course teaches you how to become a confident diver and mentor. Through the development of various water skills, exercises, workshops, and hands-on practical assessments, you will develop the necessary skills to become an asset as a Junior Divemaster. By taking part in the Junior Divemaster course, you will learn a whole range of skills, including:
Awareness of the dive environment
Mapping an open water diving site with the assistance of a PADI professional
Skill demonstration with a PADI professional, when the skill requires a buddy
Assisting with dive setup and management
Dive site briefing under the supervision of a PADI professional
These are just some of the skills you will learn on the Divemaster course. For the full details, get in touch with the Oyster Diving team.
Price
£395, plus £220 Divemaster eLearning. The price includes:
Equipment rental for the duration of the course
Tuition for the duration of the course
Not included are entry fees for the dive sites (£15 – £22 per day) and additional air fills (£5-8 per fill).
What Equipment Do You Need for the Junior Divemaster Course?
We will provide all necessary equipment for the completion of the Junior Divemaster course, up to the required 40 dives. We do recommend purchasing your own equipment when you are able, as personal equipment is much more comfortable than rental equipment, as if fits to you properly. Owning your own gear means it becomes more familiar and safer too.
What Can I Do as a Junior Divemaster?
Once you have qualified as a Junior Divemaster, you can assist a PADI professional with site set up and management, shore support, dive class set up and organisation, dive site briefing, and giving a variety of environmental and promotional presentations to groups in the community. As this is the step before becoming a fully qualified divemaster at 18 years old, many of the skills and requirements are the same as a full divemaster, but with some modifications. This course is built so that when upgrading to a full divemaster, many of the sections will become easy!
Is the Junior Divemaster Course Very Difficult?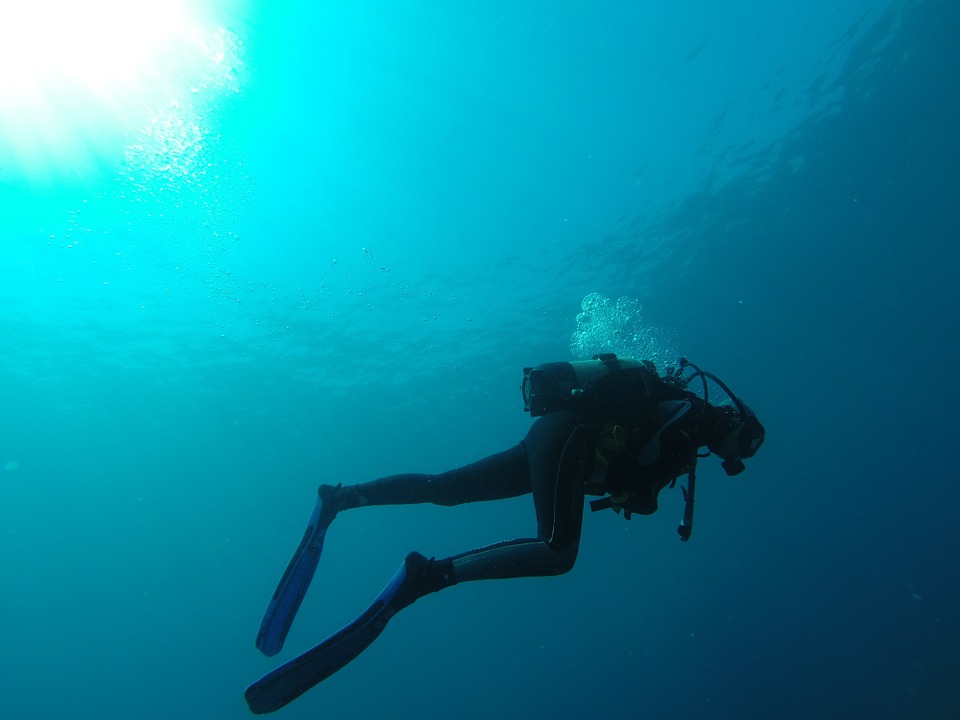 The junior divemaster course is difficult in the sense that it requires hard work and dedication from you. It is built to be challenging, but achievable, and to prepare the candidate for a future role of being a full divemaster. This is a great way to get another step up in diving after the PADI Rescue course, and a way to develop a sense of self and responsibility.
There are so many other aspects of the junior divemaster course to enjoy. Not only can you get to enjoy some lovely locations, but you will also train with a group of people who are as passionate about scuba diving as you are.
Develop Your Diving Knowledge
On the Junior Divemaster course you will develop your diving theory to an extremely high standard. The Junior Divemaster test will test your diving knowledge in the final exams to test your knowledge and theory of PADI standards. The theory that you learn in your Junior Divemaster course is the same as in the full divemaster course, which will give you an edge when do your Divemaster course!
Practical Diving Application
The course allows you to develop your leadership and mentor qualities through numerous workshops, scenarios, and practical assessments. This mix of practical applications will help provide you with the hands-on skills and experience needed to become a fantastic diver and Junior Divemaster.
---
Benefits of Taking the Junior Divemaster course with Oyster Diving
You will be taught by PADI qualified diving instructors throughout your dive training at one of the busiest dive schools in the UK, ensuring your receive some of the best diving advice available. Booking your Junior divemaster course with Oyster Diving permits you a FREE club membership for 12 months' worth £95! So, if you want some of the best benefits in the diving industry, Oyster Diving are the company for you.
Book Your Junior Divemaster with Oyster Diving Today!
Be one of the first Junior Divemasters EVER, and sign up today! Mentor your friends and community, join a friendly and social dive group, and most importantly, share your love of diving with others! Take the plunge and sign up with us today, you don't want to miss out!