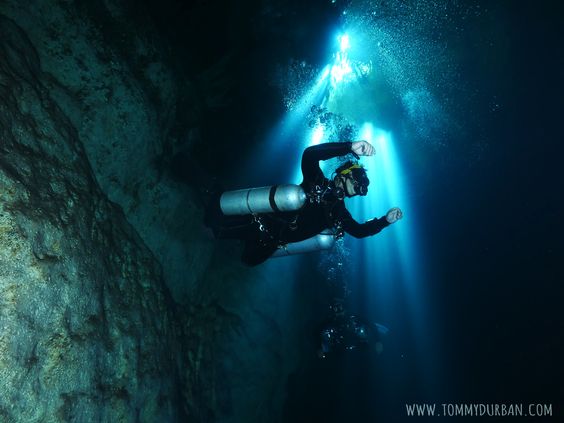 PADI Sidemount Course
Wearing more than one tank has become increasingly popular for technical and recreational diving.
Sidemount is an increasingly popular way to configure multiple cylinders for technical and recreational diving.
For many divers sidemount makes your life easier underwater – less weight to big heavy cylinders, more freedom, better trim and better for your posture.
For those interested in Technical Diving, you can use sidemount on the the Tec 40, Tec 45 or Tec 50 courses.
Note that qualifying certifications from other diver training organizations may apply – ask your Tec Sidemount Instructor.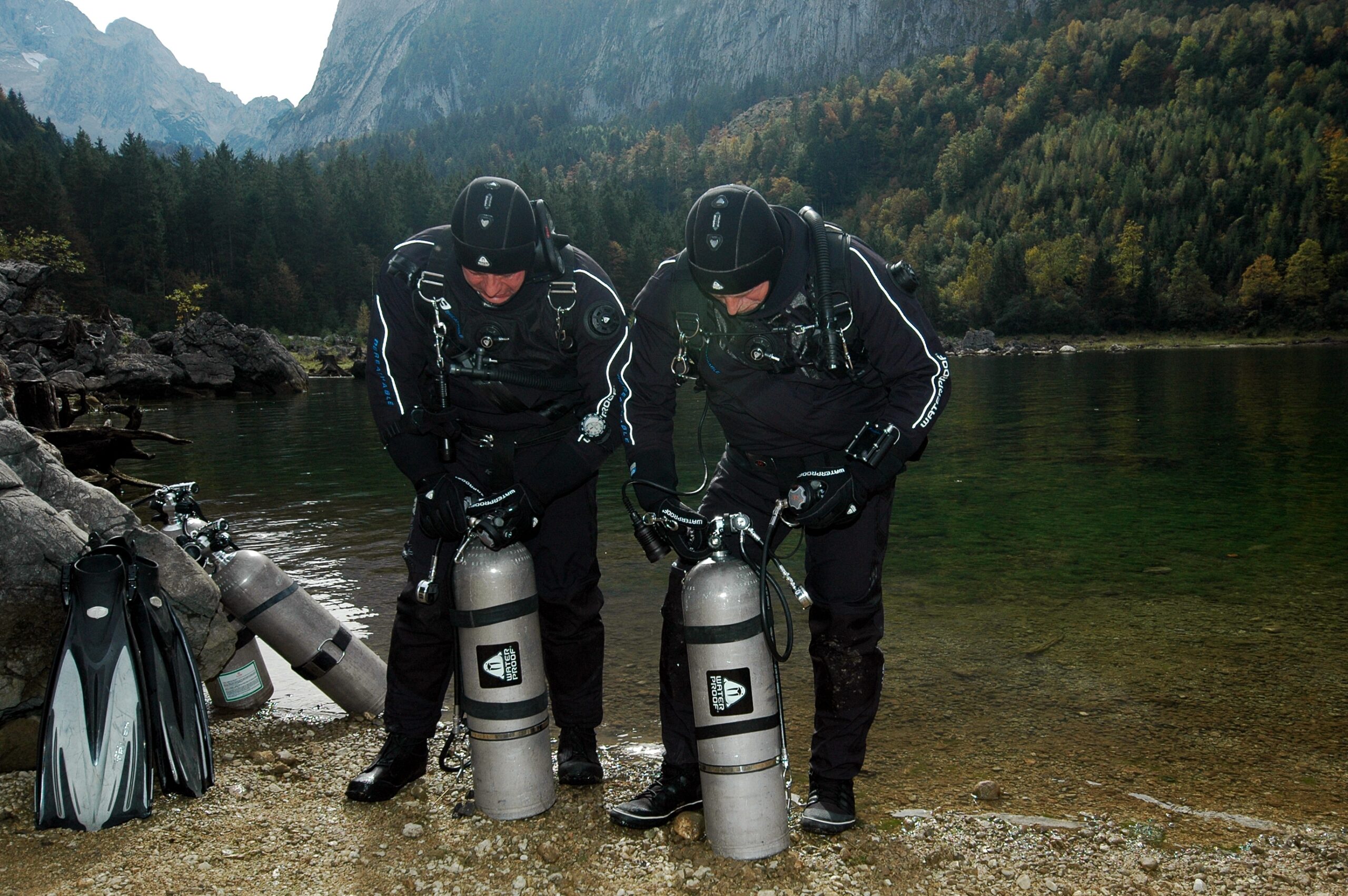 What You'll Learn
You'll learn about the advantages of diving with a sidemount configuration and how to set up a tec sidemount harness. You'll get hands-on training during one confined water session and four open water dives where you'll start with two tanks and add at least two more, maybe even getting to six side-mounted cylinders.
Dear team,
I would like to highly commend your instructor Rostilav "Rosco" for a great sidemount course.
I find Rosco very thorough and evidence-based when it comes to teaching. He shares new techniques on top of the course as to add some personal touch and to make it simpler to understand. I enjoyed the times when he explains the principles behind every action and I find it crucial in the planning and implementing stage.
Also, I really appreciate when he took his time with us on this very crucial part of the course which is setting up our sidemount bcd. He made it sure not to rush us on this process so we can be comfortable underwater with our equipment.
He is very approachable, professional and most important of all, listens to my concerns and answers all my questions patiently and informatively. It made all the difference to make the Sidemount course worth to take! I'm glad he's our instructor! Now I'm really getting excited on this sidemount journey.
I have no negative feedback. I only want more days of open water dives. Also, I wish to have a saltwater dive to test the skills in this kind of environment in addition to the fresh water lake dives. 🙂 Thanks for this course Oyster team. 🙂
Read PADI's Blog
With sidemount diving gaining in popularity and gaining more mainstream exposure, I decided it was time to check it out myself.
Having the opportunity to attend a PADI Tec Explorer event at Team Blue Immersion, Dahab, Egypt. I jumped at the chance to take the recreational PADI Sidemount Diver course (PADI offers two courses – Recreational and Tec). For those of you looking to step into Tec or just to try something different, I can't recommend an event like Tec Explorer enough.
First maybe I should address the question – I don't cave dive, so why sidemount?
Sidemount has a number of benefits for the recreational diver far beyond merely cave diving:
Comfort – Especially for those divers with back issues.
Control – Streamlining helps improve buoyancy control
Efficient – Takes less energy
Peace of mind – More redundancy and more air supply, less stress longer dives
Fun – Enjoy your diving!
More then one tank
Coming from a recreational background, the first session of the course brought the biggest learning opportunity – equipment configuration. Obviously going from one tank to two brings with it equipment considerations beyond where the tank is mounted. Split into small groups, we were given all the items needed and given the task of setting up a sidemount configuration from scratch. After some initial floundering and with guidance we soon all had a perfect set up.
By the end of the session, I had gone from never having so much as changed a hose to understanding which ports best fit the different items and which were the best ports to use for the best and most streamlined configuration. In fact, I believe I learnt more about scuba equipment in that single session then I had during all my previous diving. I'm a firm believer in more knowledge makes for a safer, confident and more relaxed diver.