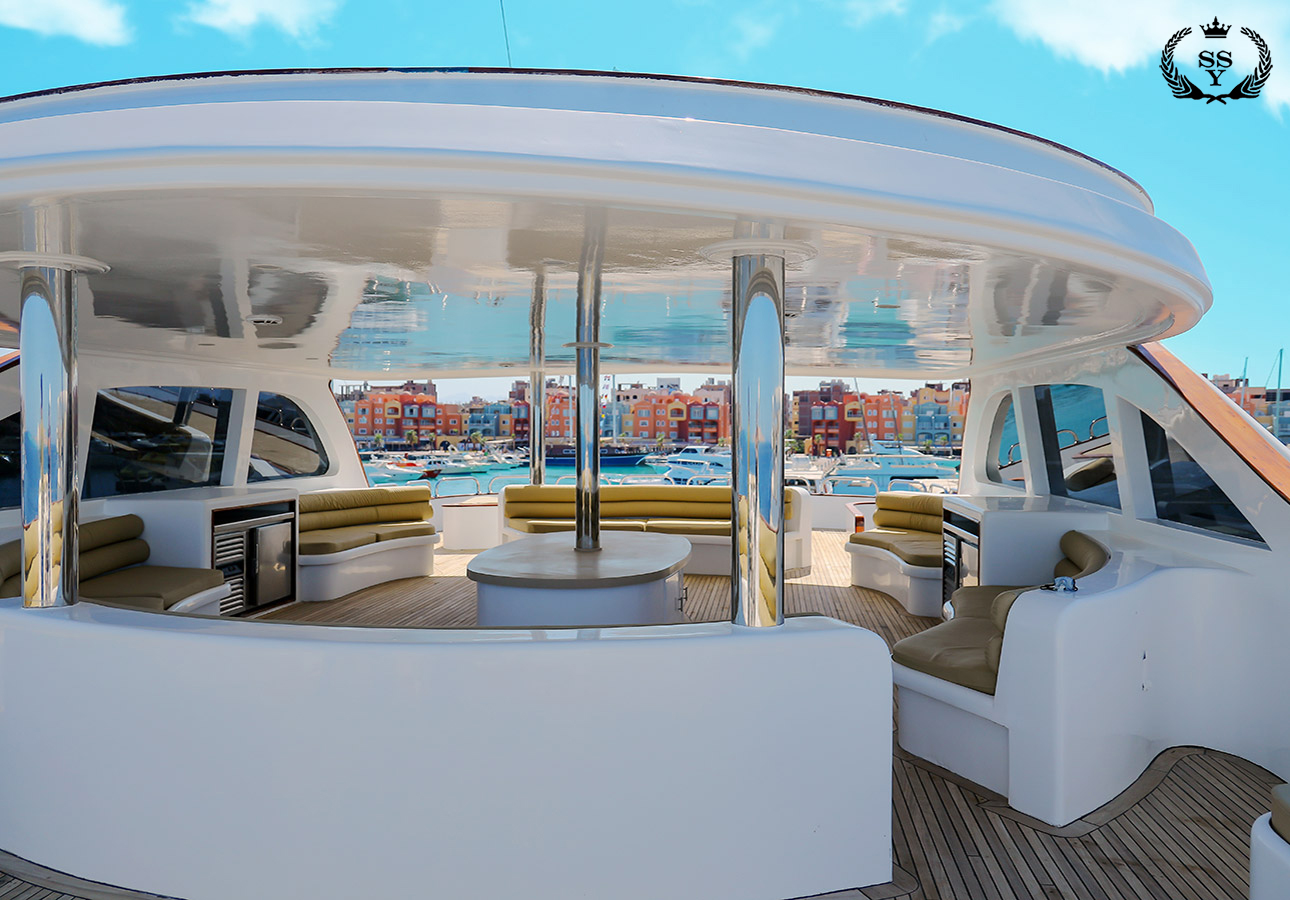 Red Sea Liveaboard Holidays
The Red Sea is one of the most intriguing, exotic and comfortable bodies of water for world-class diving. With incredibly varied dive sites, mesmerising marine life and warm water temperatures, scuba divers have long been diving in the Red Sea seeking a life-changing diving experience.
When you choose our incredible value liveaboard packages in the Red Sea, you will get the following benefits of our amazing service:
Handpicked destinations: Whether departing from Hurghada, Sharm el-Sheikh or Port Ghalib, we will take you to the best diving sites. We create superb itineraries for Red Sea liveaboards, taking you to amazing locations such as Daedalus and St. John's.
Liveaboard holidays for all levels: With experienced, supportive, PADI-qualified instructors on hand, our liveaboard packages are ideal for those who are experts or want to enhance their skills. We promise a comfortable, fun and safe liveaboard holiday.
Liveaboard packages for groups, singles and more: You may rest assured you will have an enjoyable liveaboard, whether you are diving on your own, as a couple or in any other arrangement. We create an inclusive supportive environment for all divers.
We have incredible liveaboard offers for all regions of the Red Sea, including the Northern Red Sea sites of Ras Mohamed Marine Park, or Southern Red Sea dive spots such as Elphinstone Reef. Get in touch with us quickly to reserve a spot on our next Red Sea liveaboard.
Take the Plunge – Get in Touch Today – info@oysterdiving.com
Places fill up well in advance so please contact us to book your place today. Here we will explore in more detail the best scuba dive sites available, the types of fish you can expect to see and the water temperatures and conditions you are likely to experience.
Discover Our Red Sea Liveaboard Packages
You can easily find a package to suit your skill level, dive site preferences and any other desires you might have for your dream scuba diving holiday in the Red Sea. There are many potential Red Sea liveaboard itineraries, each of which will make for unique, life-changing experiences.
Our Red Sea liveaboards include some of the following outstanding package itineraries:
Strait of Tiran and North
Best of wrecks
Project Shark
Simply the Best
Northern wrecks and reefs
Ultimate Red Sea (10 nights)
Many of our Red Sea liveaboards are on the Blue O2 boats, which serve all major itineraries in the Red Sea. Diving from a liveaboard boat is truly magical. Our outstanding Red Sea liveaboard offers include: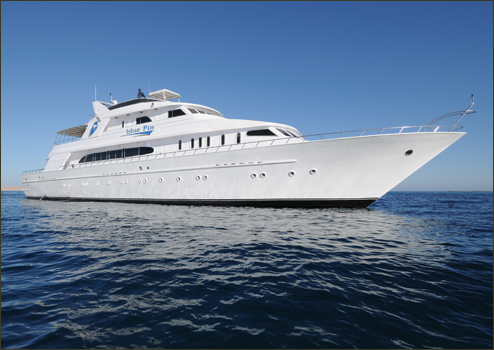 Understated opulence on a traditional liveaboard boat, Blue Fin is an option for all popular dive sites in the Red Sea. This boat offers several exciting potential benefits for your dive holiday. You will be forgiven for thinking that the boat itself is the main vacation experience!
There are many fabulous perks to boarding the Blue Fin, including:
Huge cabins: You might think the cabins on a boat will be cramped, but the premium cabins on the Blue Fin are huge! You will wake up thinking you are in a nice hotel room, and even the standard twin or single cabins are a good size, for complete comfort.
Entertainment: Being on a boat all the time means you are going to need a large library of TV shows, movies and more. You may rest assured you will not go wanting, with the latest blockbusters available for downtime. Bring your own tech for more fun!
Nitrox membrane: The Blue Fin is not just comfortable, it is also perfect for long dives at some of the Red Sea's best dive sites. You can spend more time in the water, dive deeper and get a life-changing experience with this powerful technology on board.
Nobody leaves the Blue Fin without saying "wow"! You will live aboard in style. From the views on deck to the underwater majesty, it is a brilliant way to explore some of the most fascinating dive spots of the Red Sea. Divers, yacht enthusiasts and anyone else will love the Blue Fin's vibe.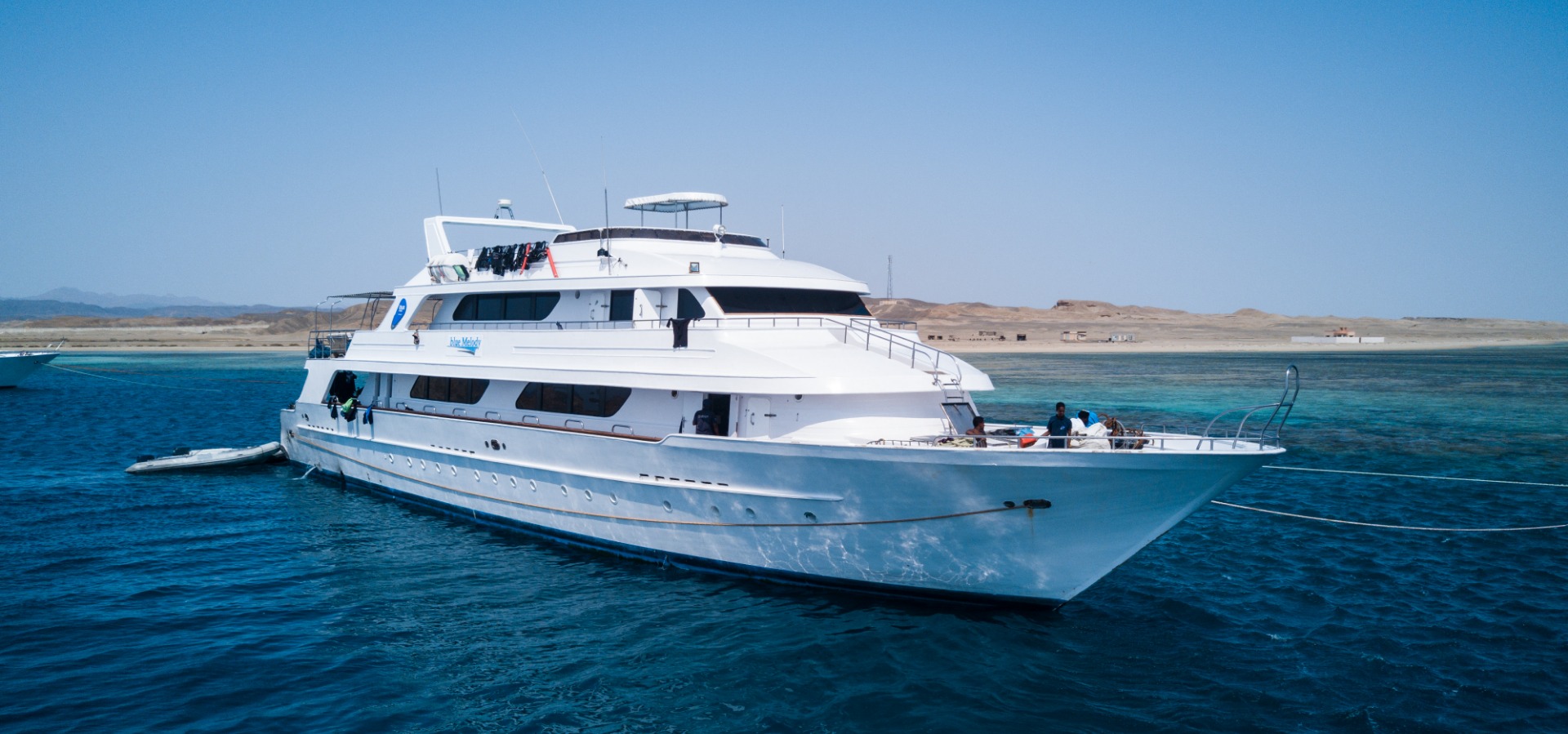 It is fun to watch people board the Blue Melody for the pure surprise and delight they show – it is a real "wow" moment. The Blue Melody feels more like a hotel than a boat and it has serious calibre. It even won the Diver 2012 award for 'Liveaboard of the Year', and it has a natural charm.
The Blue Melody will wow you at first sight, but it also has the following amazing benefits:
Refurbished boat: You are lucky to experience the Blue Melody's majesty, which is thanks to its recent refurbishment in 2016. All modern conveniences are available aboard a wonderful vessel, which will offer form and function in perfect harmony.
Social space: With a large dining area, the Blue Melody is ideal for groups. You will be perfectly able to mingle as a single person too, so it is a vibrant, effusive boat that is ideal for any type of trip. The Blue Melody is perfect for all solo divers or larger groups.
Full service: Although it is not a superyacht for billionaires, it will feel like it! The Red Sea liveaboard experience available on the Blue Melody is akin to a modern hotel room. Expect fluffy towels, crisp sheets and serene accommodations while on board.
You would be forgiven for simply relaxing on deck when on the Blue Melody; it is a marvellous boat that will be the perfect launchpad for diving trips. Take a look out onto the calm, still and incredible-looking seas nearby – you might forget about diving and simply live aboard full time.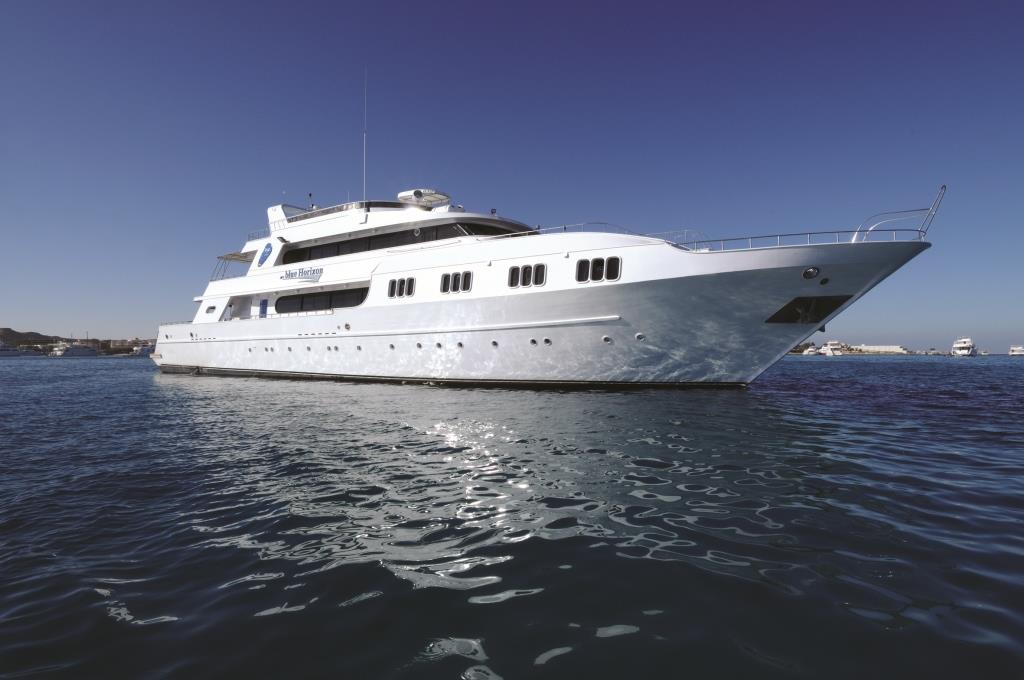 The boat of choice for the Red Sea's best diving is the Blue Horizon, although you will also be satisfied to the max by her sister boats. It is the best boat for swimming with sharks – something the Red Sea has on offer for divers looking for a truly life-changing experience.
Benefits of boarding the Blue Horizon as your Red Sea liveaboard include the following:
Award-winning boat: The Horizon has won Liveaboard of the Year! Not for lack of trying, it screams class. There are four suites, all with minibars, air conditioning and other essential features that will make this vessel more of a home than anything else.
Multiple social areas: The Horizon is so huge you might never meet everyone! If you are travelling with a larger group to the Red Sea, no worries. It is a massive 41 metres in length, so you can really navigate the Red Sea in complete comfort. There will be no rocking here!
Bar and relaxation areas: You will not believe how much this boat feels like a hotel! It is a fantastic option for groups. However, if you are diving solo it will work fantastically for you too. There is a hot tub, bar, lounge and more to enjoy between dives.
It will be difficult to put your phone or camera away, too; you will constantly be taking snaps and pinching yourself to make sure you are really on board the Blue Horizon and not dreaming. You will have the best opportunity to dive in complete comfort and style all over the Red Sea.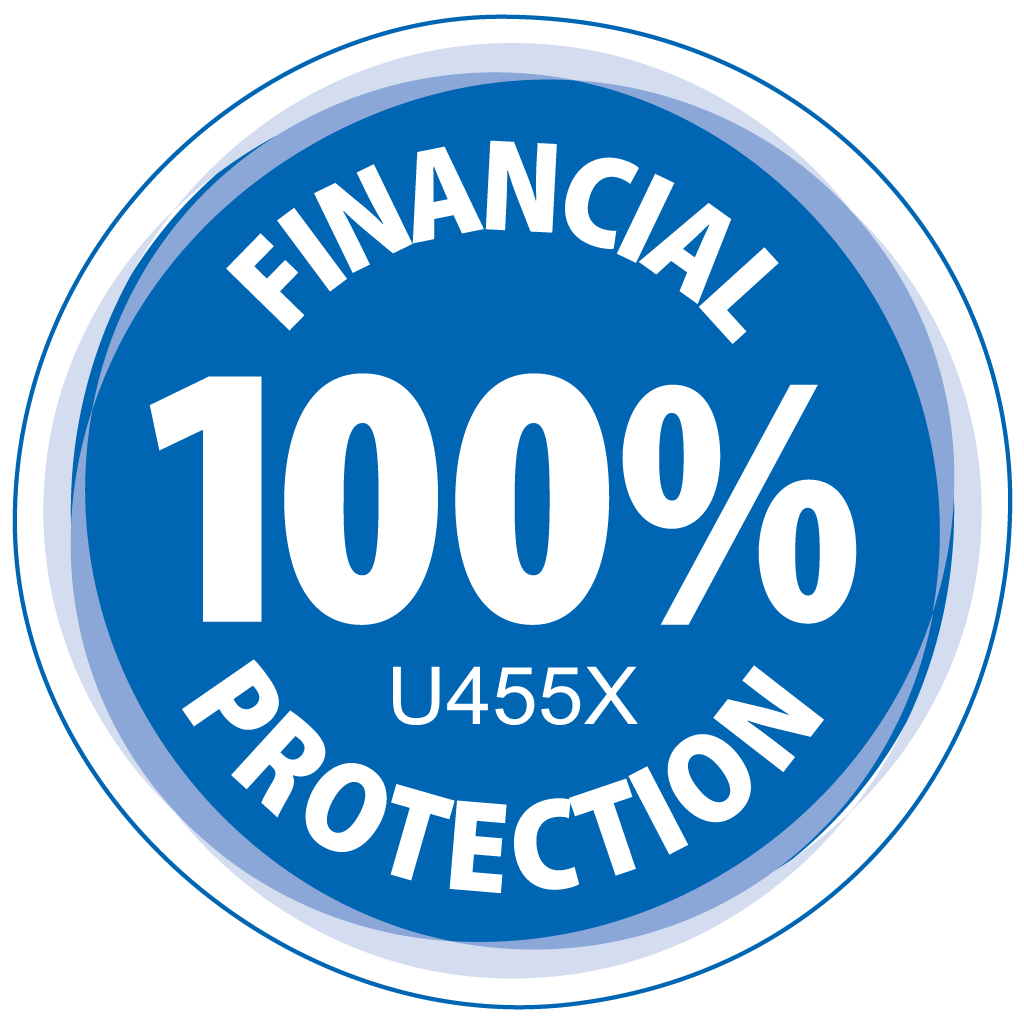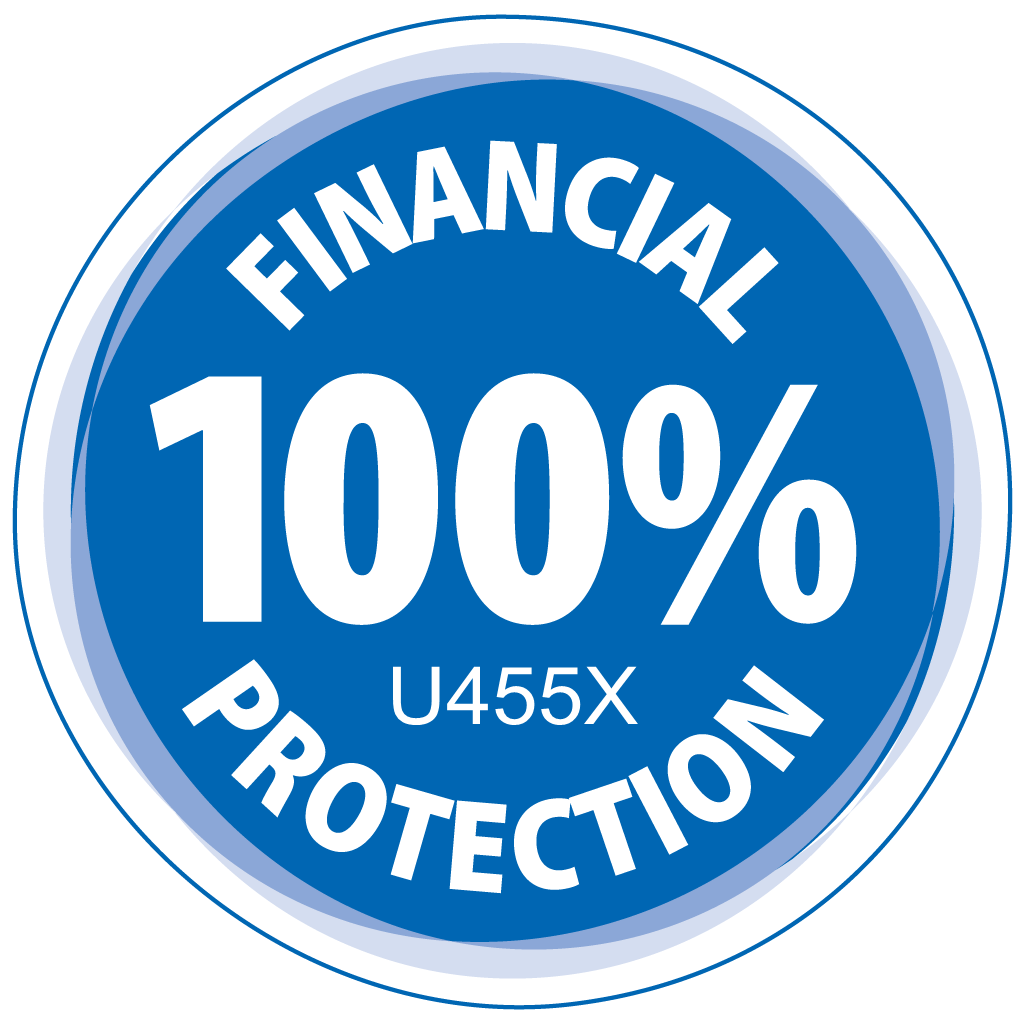 Important Information About Financial Protection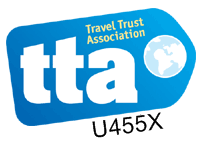 We are proud members of the Travel Trust Association.
The Travel Trust Association is a travel trade association. With 100% financial protection The Travel Trust Association exists to protect you, the customer, and they have been doing so for over 20 years. This means that any money you pay us is protected by the Travel Trust Association.
Why Choose a Liveaboard in the Red Sea?
It is a fair question – why stay on a boat for your diving holiday? Well, there are a number of key benefits to doing this. First off, let's look at the advantages from a diver's point of view. The benefits of living aboard when on a diving experience include: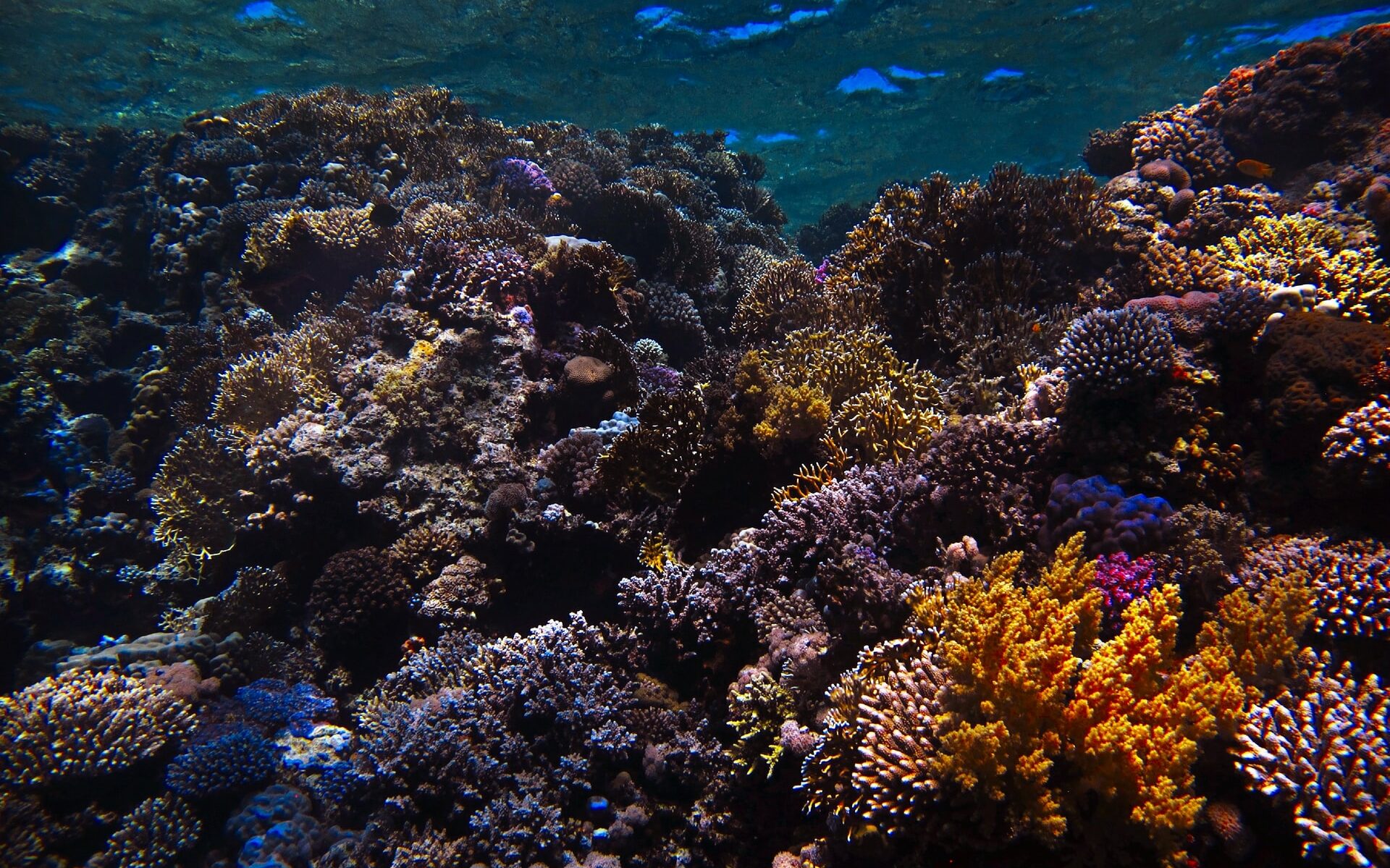 Right on the water: Sure, a resort is probably close to the sea, but you will never get any closer than literally living aboard on the ocean. There are great time and efficiency gains to living aboard, so you can pack in as many dives as possible during your trip.
Equipment: Maintaining, storing or lugging equipment around is a non-issue on a liveaboard boat. You will get all of your gear right off the rack and dive with complete ease. Our Red Sea diving liveaboard packages come with excellent kit hire options.
Far-flung dive sites: You can optimise your journey when choosing a liveaboard. The life-changing dive sites of the Red Sea are a significant challenge to get to, but with a liveaboard, you will find them easily accessible over the course of a perfectly comfortable trip.
When you join our Red Sea liveaboards you will find a huge range of other non-diving benefits too. Getting a place on one of our amazing liveaboard packages will allow: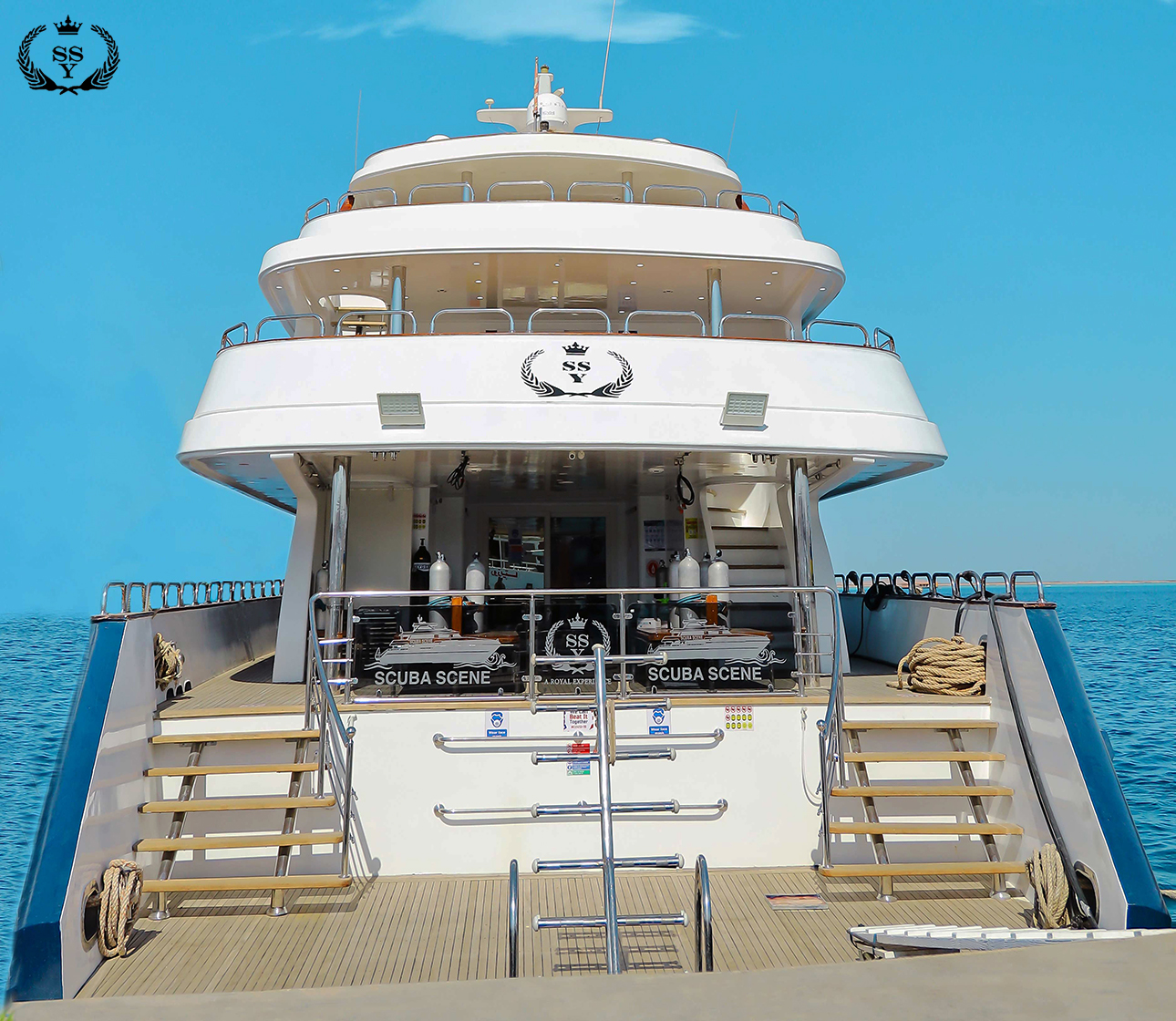 Comfort: You will have an experience akin to a 5-star hotel while living aboard. With many cabin options, you can ensure that everything is to your exact standards and the Red Sea is a perfect backdrop for a picturesque ambience between dives.
Entertainment: Diving is a tiring activity, but when you liveaboard you will have full access to the latest entertainment. All of the connectivity you expect from a hotel room will be fully accessible on board, whether in your cabin or common areas.
Relaxation: The calm surroundings of a liveaboard are excellent for keeping the time between dives as energising and refreshing as possible. The Blue Horizon even has a freshwater jacuzzi on deck, so you can re-energise in complete style and luxury.
Most people are shocked by the standard of living on our Red Sea liveaboard packages. When you wake up it can take a few minutes to realise you are actually on an outstanding diving boat, not in a hotel room onshore. Overall, liveaboard holidays offer brilliant diving experiences.
Book Your Place on Your Dream Red Sea Liveaboard Holiday
We offer liveaboards with many itineraries in the Red Sea, so you can plan your dream liveaboard holiday to suit any criteria you might have. Whether you are a sea-life aficionado, keen on wreck diving, or want to see amazing underwater scenery, there is a Red Sea liveaboard waiting for you.
We are experts in providing world-class diving holidays all over the planet. The Red Sea is a rich, vibrant and, most importantly, extremely comfortable diving location that's ideal for beginners and more experienced divers alike. Get in touch with us and book your place on a dream Red Sea liveaboard trip today.