Oyster Diving in the Media
Being one of London's leading dive centres we have been privileged to work with several television and media companies, TV presenters, celebrities and famous musicians:
Sophie Morgan, TV Presenter
Sophie is well known for appearing on programs such as Loose Women and presenting the London 2012, Rio 2016, and Tokyo 2020 Paralympics. Despite being paralysed from the chest down, Sophie made an excellent student when we complete the confined portion of her PADI Open Water Course in July 2022. Sophie left us a lovely review too:
"Utterly fantastic experience. Tom, our instructor, went above and beyond to make sure we were given all of the tools, skills and confidence we need to go out into the open water. I have a mobility impairment and Tom made sure my access needs were looked after and adapted the learning process perfectly. I highly HIGHLY recommend Oyster Diving to any one, of any ability! Sophie"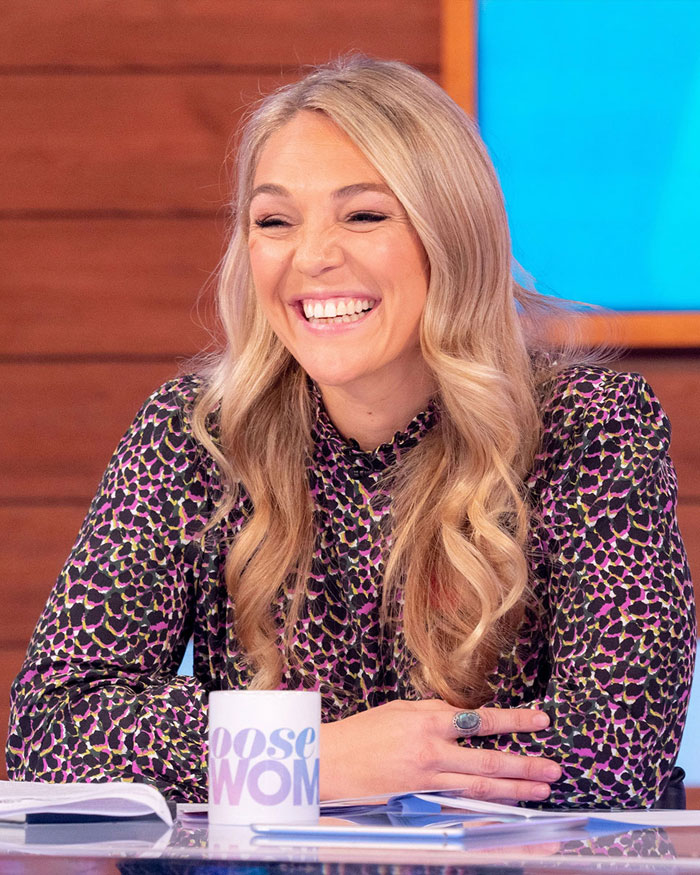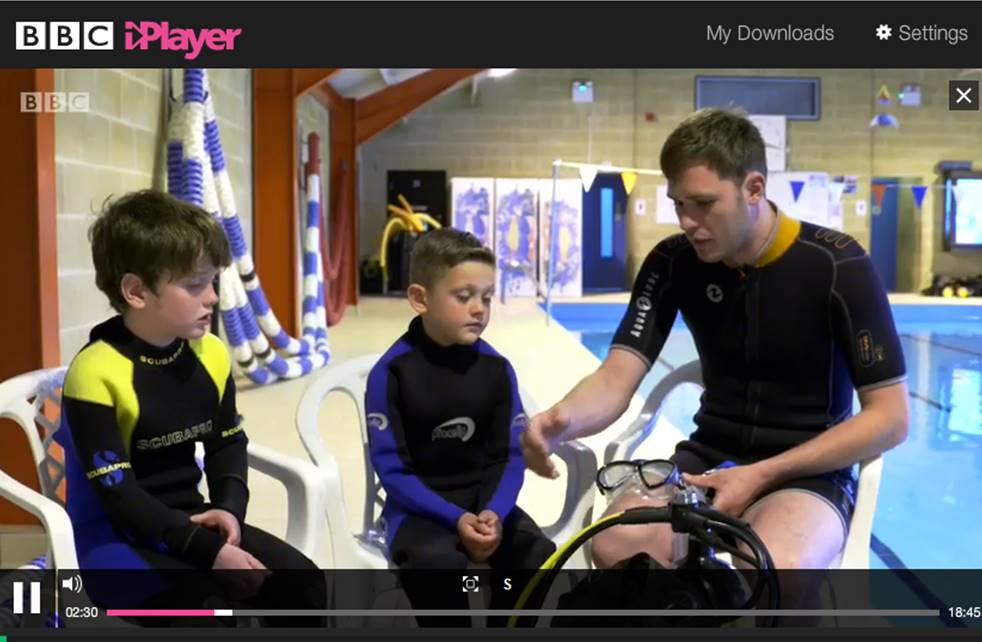 CBeebies
Master Scuba Diver Andy Mangold makes his television debut by teaching two youngsters to become weightless underwater. This epsiode was the culmination of the series of the 'Let's Go Club' shown over winter 2016. The programme shows Andy briefing the boys how to dive, how the equipment works, swimming underwater, doing somersaults and having a game of underwater frisbee. The programme first aired during the Christmas holidays to maximise its exposure.
---
BBC – Don't tell the Bride
We were approached by the production company to help Ian fulfill his dream of marrying his bride where they first met; underwater at Spellthorne Leisure Centre in Staines.
We gave the Groom and his Best Men a dive lesson a couple of weeks before the wedding and then on the BIG DAY, once the Bride had eventually agreed to jump in the pool with her wedding dress, we gave her a quick lesson along with the Bride's father.
The father then swam with his daughter to the underwater alter. Our Instructor Mark then acted as the Vicar and married the couple in the deep end of the pool.
For details please see – https://www.bbc.co.uk/programmes/b01n8ltp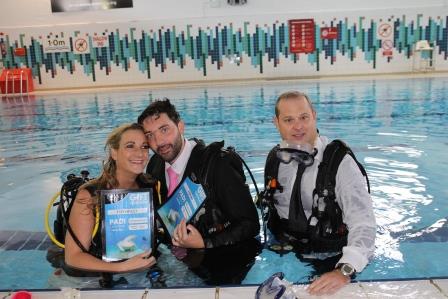 ---
Manoto TV (Persian Global Satellite Television Station)
We were approached by the TV company to give their presenter a 'Discover Scuba' experience in the pool and an open water dive in Chepstow. As you can probably tell, the presenter was very nervous so it took a lot longer than your average course. Full marks for trying!
---
BBC Diving with Crocodiles, Ben Fogle
We were approached by the Agent for Ben Fogle to give him a thorough refresher in preparation for his series about SCUBA diving with Crocodiles. Needless to say Ben was a natural in the water and a true gent.
---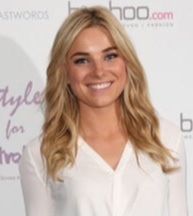 In all Weather Conditions…
We were kindly invited to attend a recent trip to Tobago with some of the other leading SCUBA diving tour operators in the UK. To help achieve some well-deserved PR for this wonderful country. We arranged for Sian Welby from Channel 5's weather to come with us. Sian made her own headlines recently by dropping in a number of hidden puns within her weather broadcast for the new Star Wars movie. She has since gone on to be a presenter on Heart FM.
We completed Sian's PADI Open Water Referral course in our London pool and completed her open water dives in Tobago.
---
Harry Potter and the Cursed Child
Being a West End London dive school, we have been working on the latest West End Theatre production of Harry Potter. In our bid to help them #keepthesecret, we can't tell you exactly how we were involved other than to say that it was hugely exciting and we are continuing to work with them.
---
Roll With It…
Other artists we've worked with and trained include Derren Brown, Andy Bell from Oasis, and the nephew of one of the world's richest men (due to signing a confidentiality agreement we can't disclose who this is).
---
Not Just an Illusion
Following his successful tour, we taught Derren Brown his PADI Open Water Referral course where he completed his certification dives on a relaxing holiday with his partner. Thankfully he didn't hypnotise us to pass his exam (at least we don't think so). Another really nice chap who was a pleasure to teach.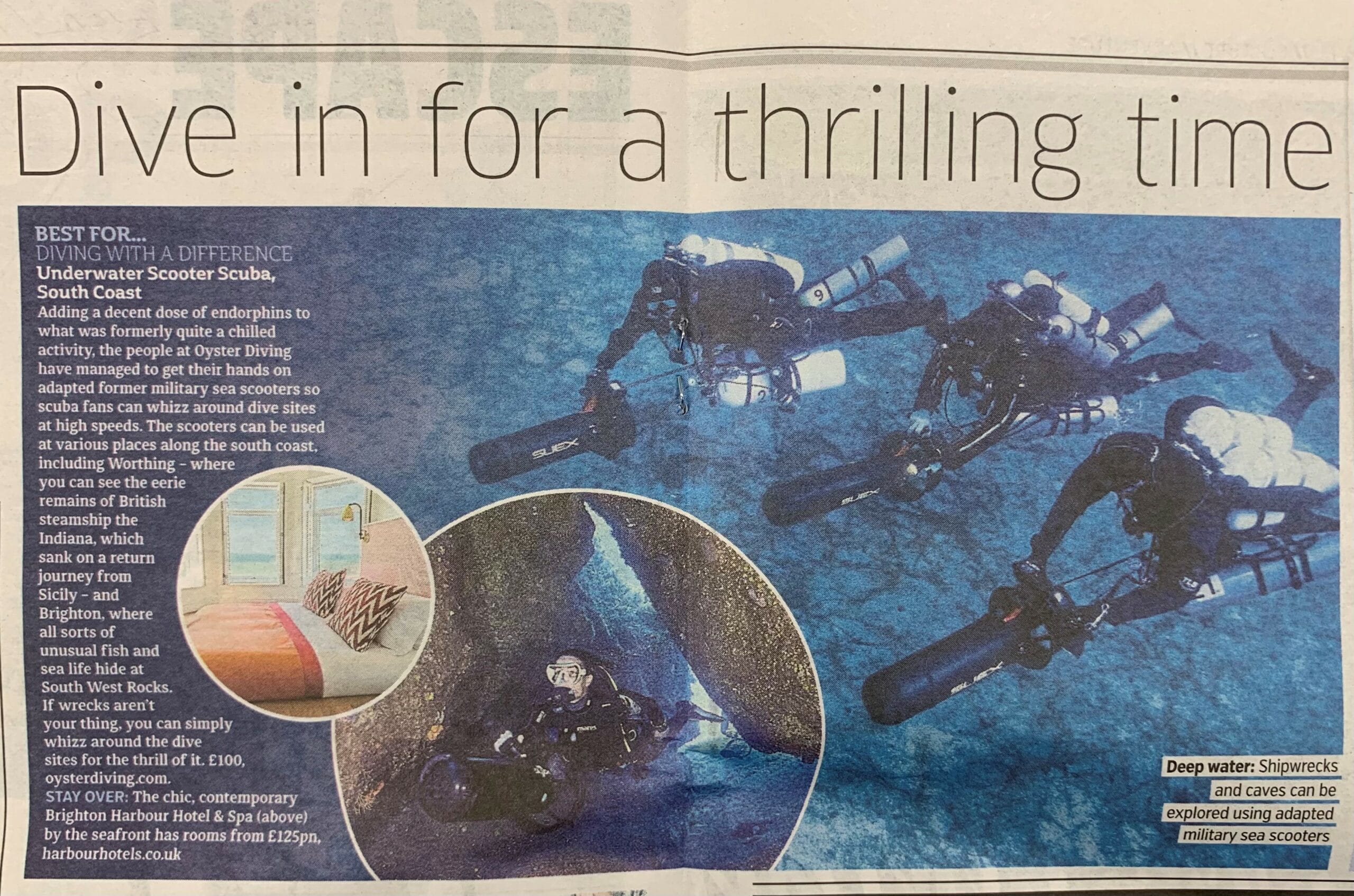 Metro Newspapers 2021
Metro wanted an exciting recreational activity to do for under £300 in the London area. Given we have an exclusive lake and some top-of-the-range underwater scooters, it was a perfect choice.