We offer two types of gift vouchers:
Scuba & Freediving courses – either by an £amount or by course
Equipment – money to spend at our online store.
Scuba & Free Diving Course Vouchers
Open up a world of possibilities by purchasing your loved one a gift card for one of our PADI scuba and freediving courses! This unique gift will delight anyone who adores stunning underwater vistas and fascinating marine wildlife, or who have long been dreaming about exploring the open water but hasn't yet had the opportunity.
PADI Discover

Our PADI Discover Scuba course is suitable for beginner divers looking to gradually dip their toes into a diving experience in a controlled environment.
PADI Open Water

We also offer the PADI Open Water course, the world's most popular diving qualification, which provides a life-long open water certification enabling the recipient to dive around the world to a maximum depth of 18m.
Scuba Diving Equipment Vouchers
Treat the avid scuba diver in your life with the perfect gift: a scuba diving equipment voucher from Oyster Diving.
Our PADI scuba dive instructors have selected a range of the best value, highest quality diving products to keep your loved one safe and comfortable as they explore the aquatic realm. Our extensive range has everything you could need for the best diving experience from the UK's leading brands including Aqua Lung, Fusion and Instructor Blue.
From scuba diving basics such as masks, snorkels and fins, to essential safety equipment like dive computers and buoyancy control devices (BCDs), the Oyster Diving shop stocks the latest technology in scuba diving equipment for all conditions and diving experiences.
Whether you want to encourage your loved one to do something they've always wanted to do or let them treat themselves to some new diving apparatus ahead of their next dive, an Oyster Diving gift voucher is a unique way to gift your loved one.
With gift voucher values ranging from £25 to £500, your gift voucher will be valid for a year to give the recipient ample time to browse our range and make their purchase.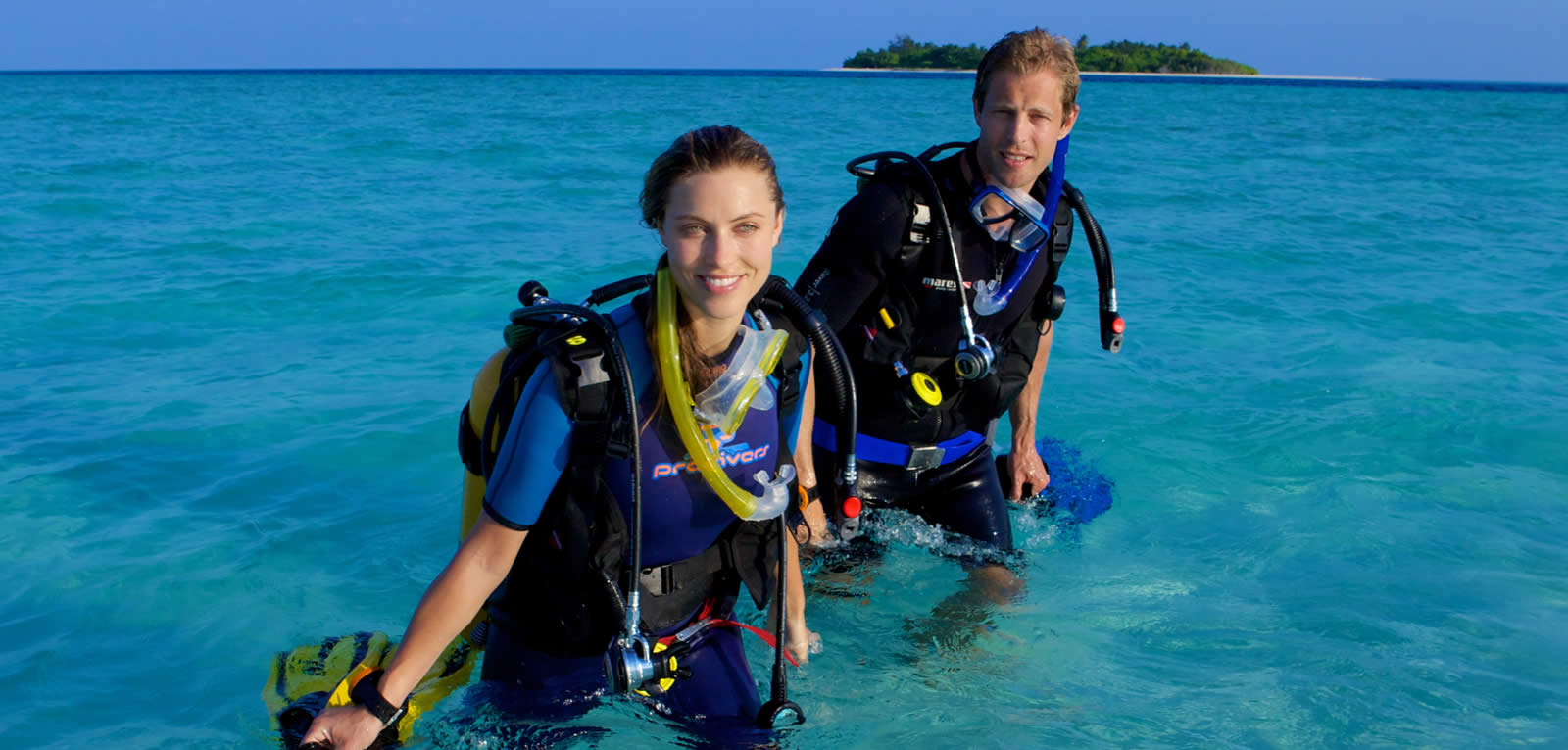 The Best Gifts for a Diving Enthusiast
For the adventure-seeker or keen scuba diver in your life, a gift voucher is the best way to surprise them with something you know they'll love. Give them the opportunity to discover scuba diving and learn something new, develop their diving skills further, or revamp their scuba diving equipment supply with the latest technology from the best scuba diving brands.
At Oyster Diving, our scuba diving vouchers are suitable for any budget and cover our wide range of award-winning PADI diving courses and equipment. They can be used across any of our dive school locations and are valid for 12 months from purchase.
Please note that any courses must be booked ahead of the voucher expiry, but there are no restrictions on when the course should take place.
Our Scuba Diving Gift Voucher Prices
Our scuba diving vouchers can be purchased for any of our specific courses or, alternatively, for a monetary value to allow the recipient to choose for themself.
Amounts range from £10 to £545 and vouchers are redeemable for up to one year from the issue date. Your gift voucher will be delivered immediately by email and is personalised for the lucky recipient.