PADI Discover Scuba | Trial Dive
DATES: Weekends, days or evenings
PRICE: £60 – Get 1/2 your money back if you complete the Open Water course with us!
MINIMUM AGE: 10 years old
LOCATIONS: Soho London, S.E. London & Kent, Brighton, Surrey & Berkshire
Have you always wanted to experience diving without the pressure of completing a certification course? Then the PADI Discover Scuba diving course is the trial dive experience for you. Here at Oyster Diving, we let you discover scuba diving in one of our 6 heated swimming pools within easy access from Central London, Brighton, North London, Hertfordshire, Buckinghamshire, Surrey, Berkshire, Kent, and Oxfordshire. So, wherever you are, there's a pool near you!
The 'Discover Scuba Diving' is a one-and-a-half-hour introduction to diving. You'll receive a safety briefing from one of our professional PADI instructors. You'll then start in the shallow end where you will learn how to use the scuba equipment, take your first breaths underwater and do a few simple safety skills. From here it's time to explore the deep end and experience weightlessness, just like an astronaut!
While not an official scuba certification, the discover scuba trial dive is a great way to get used to being in the water before you take the plunge and sign up for the open water certification course.
The Skills You Will Learn on a Discover PADI Scuba Dive
If you want to take the discover Scuba dive with us, you will learn the following skills under the direct supervision of a PADI professional:
Learn the skills you will use during every scuba dive
Hear about how to become a certified dive through our PADI Open Water Diver Course
Discover what it's like to breathe underwater
Learn about the scuba equipment you use to dive and how easy is to move underwater wearing all the scuba diving gear.
Offering first-time divers an overview of all the skills needed and the opportunity to experience what it's like to breathe underwater, this course helps participants decide whether they want to pursue a full diving certification.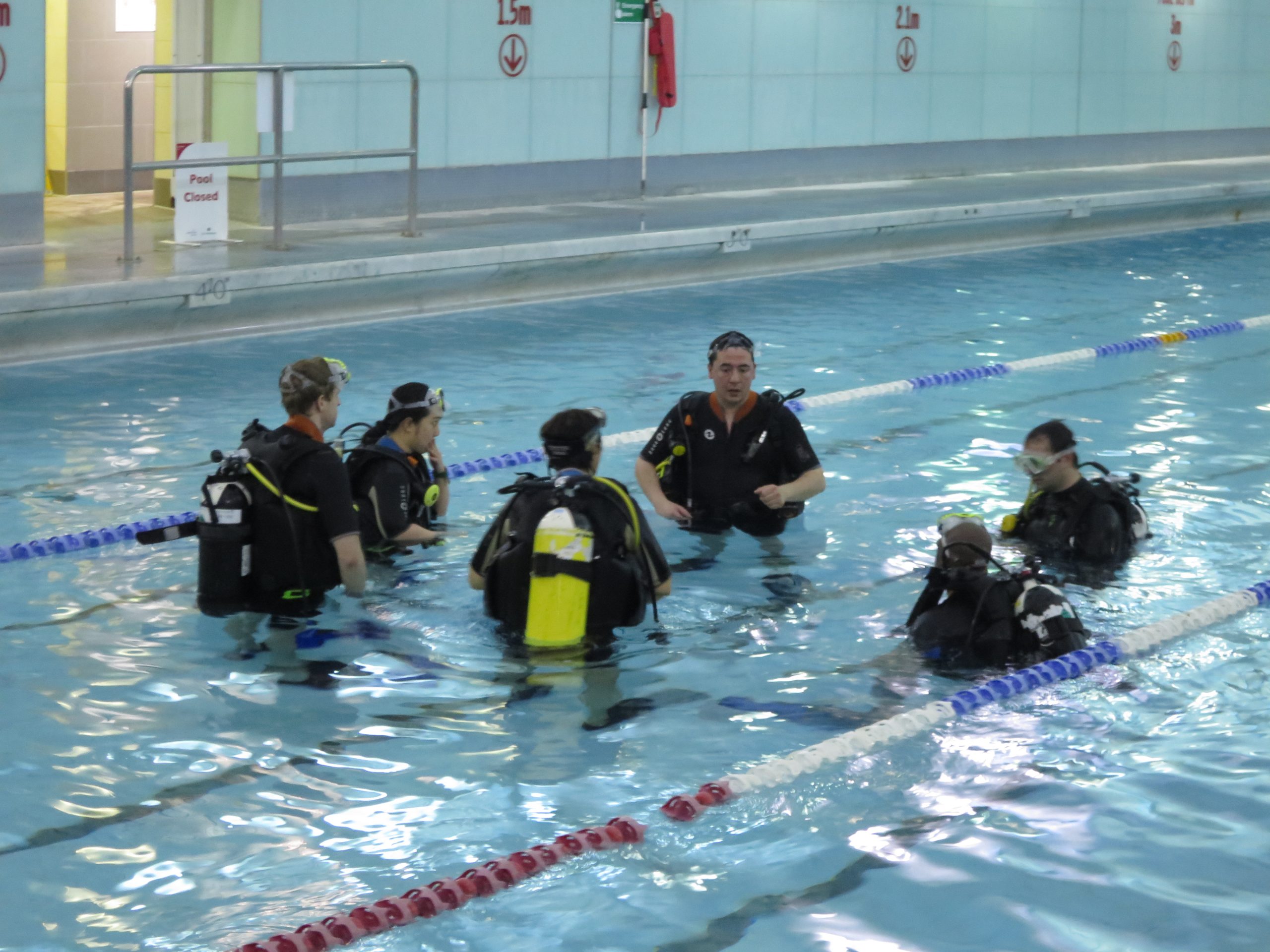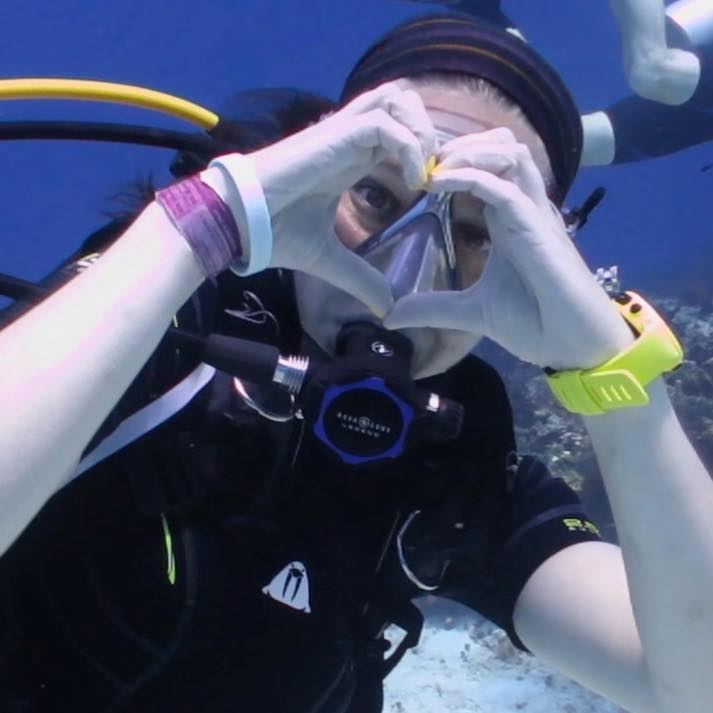 The Equipment You Will Need
We provide the basic scuba diving hear you need for your discover scuba lesson, including a dive mask, fins, regulator, buoyancy control device, snorkel, dive gauges, and a tank. The PADI Discover Scuba Diving course lest you experience the wonders of diving and breathing underwater. During the lesson, you will discover just how enjoyable scuba diving really is.
What is the Minimum Age for PADI Discover Scuba?
The minimum age you need to be to sign up for a PADI Discover Scuba Diving experience is 10 years old. While no previous experience is necessary to sign up, it is important you are in reasonably good physical health. As a result, this makes diving accessible to everyone. In fact, this course is one of the best ways for divers to introduce family members and friends to the sport.
Do I Have to Be Able to Swim?
While this scuba diving course does not require a swimming test, it is helpful if you have some basic watermanship skills. If not, you may find yourself uncomfortable in the water. If you want to be prepared, maybe take some time to brush up on your swimming skills so that you can have peace of mind that you'll be comfortable as comfortable in the water as possible.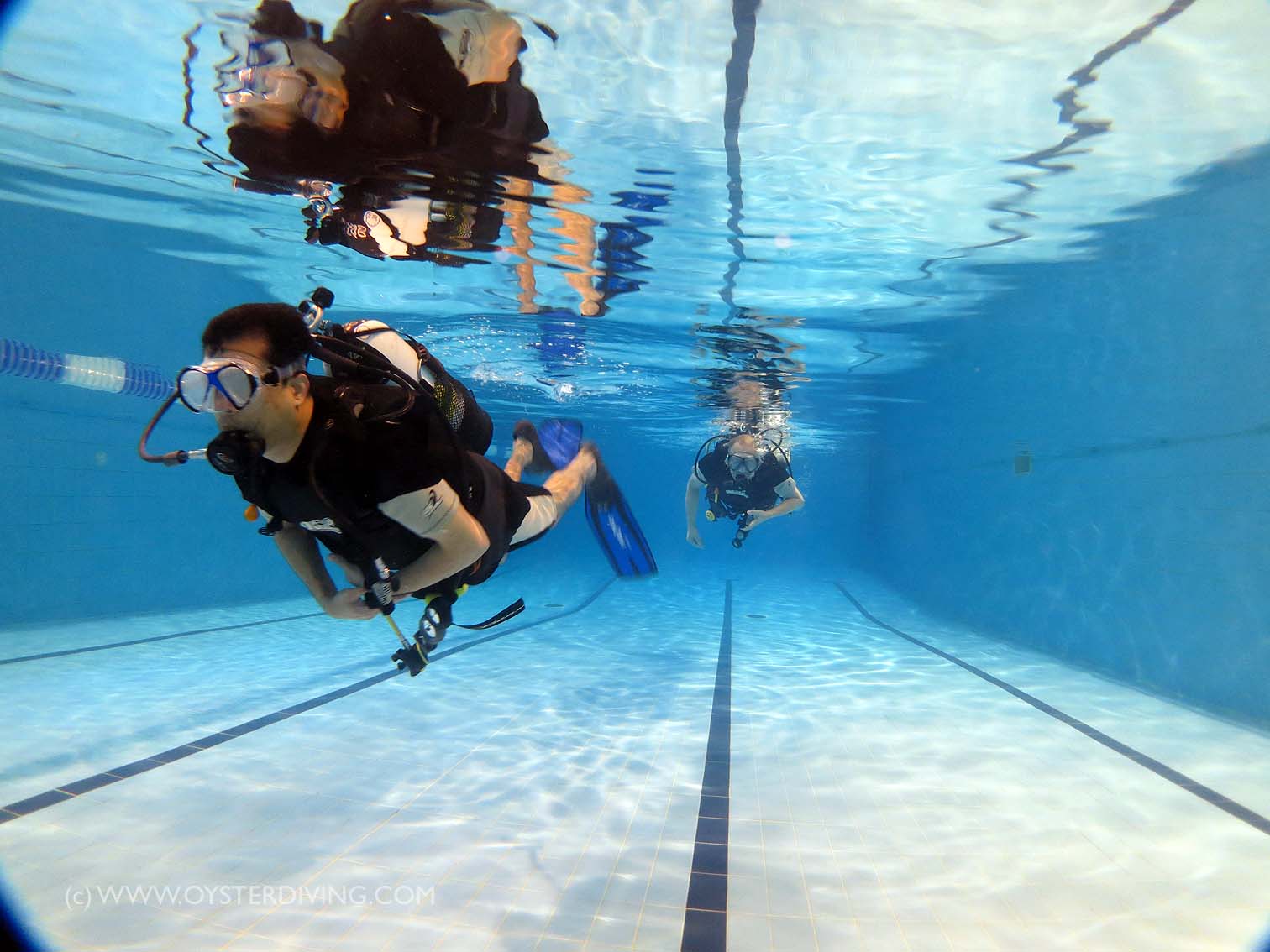 Discover Scuba Today and Get £30 Off Your Open Water Course!
We have been helping people discover the joys of scuba for many years and the majority want to further their diving skills by taking part in the Open Water Course. If you choose to take the plunge and book your place on our open water course, you will get £20 off the price!
Book Your Place on Our Discover Scuba Course Today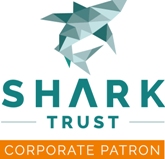 Here at Oyster Diving we don't struggle with coaxing people into the water, we struggle coaxing them out of it once their training is complete. It doesn't take long for participants to realise they want to become PADI certified. And the good news is that you'll already be well on your way to becoming a fully certified PADI diver!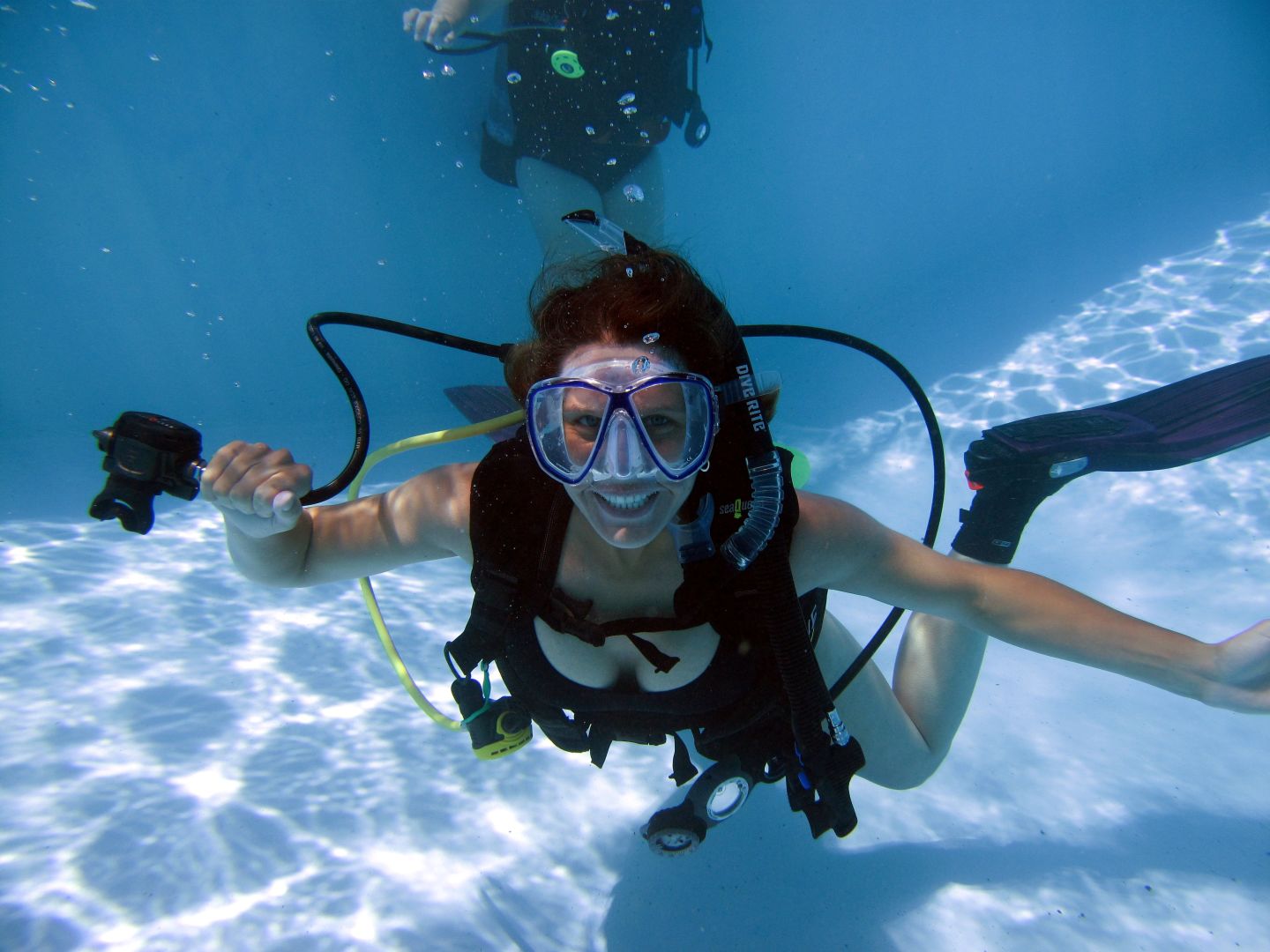 So, whether you're curious about diving or learning to dive is your life-long dream, our discover scuba course is the best place to start. Book your place today and discover the joys of diving for yourself!
When you book online you will be asked if you would like to make a donation to the Shark Trust. This is to help us promote conservation and shark preservation.
Please check our terms and conditions and Medical Requirements before you book.