Scuba Diving Courses and Lessons in Central London
Our London PADI scuba diving training courses take place in Soho, at the multi-million pound Marshall Street Leisure Centre. This is one of London's finest pools and an excellent dive facility. The pool is within easy reach of the West End, City, and other locations on the Overground and Tube network.
The pool details for our London PADI diving courses are as follows:
Max depth: 10 feet / 3 m
Water temperature: 29 degrees celcius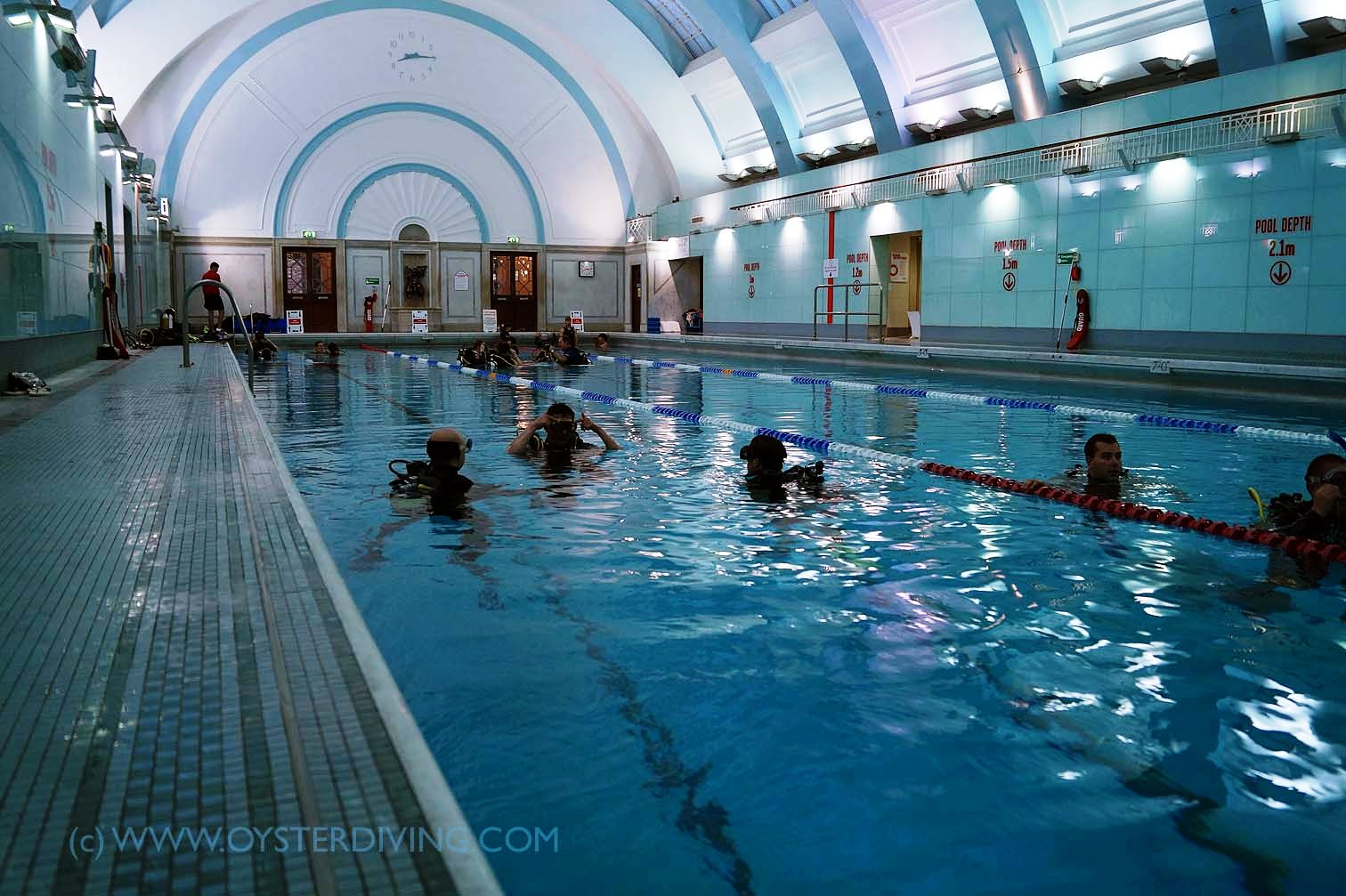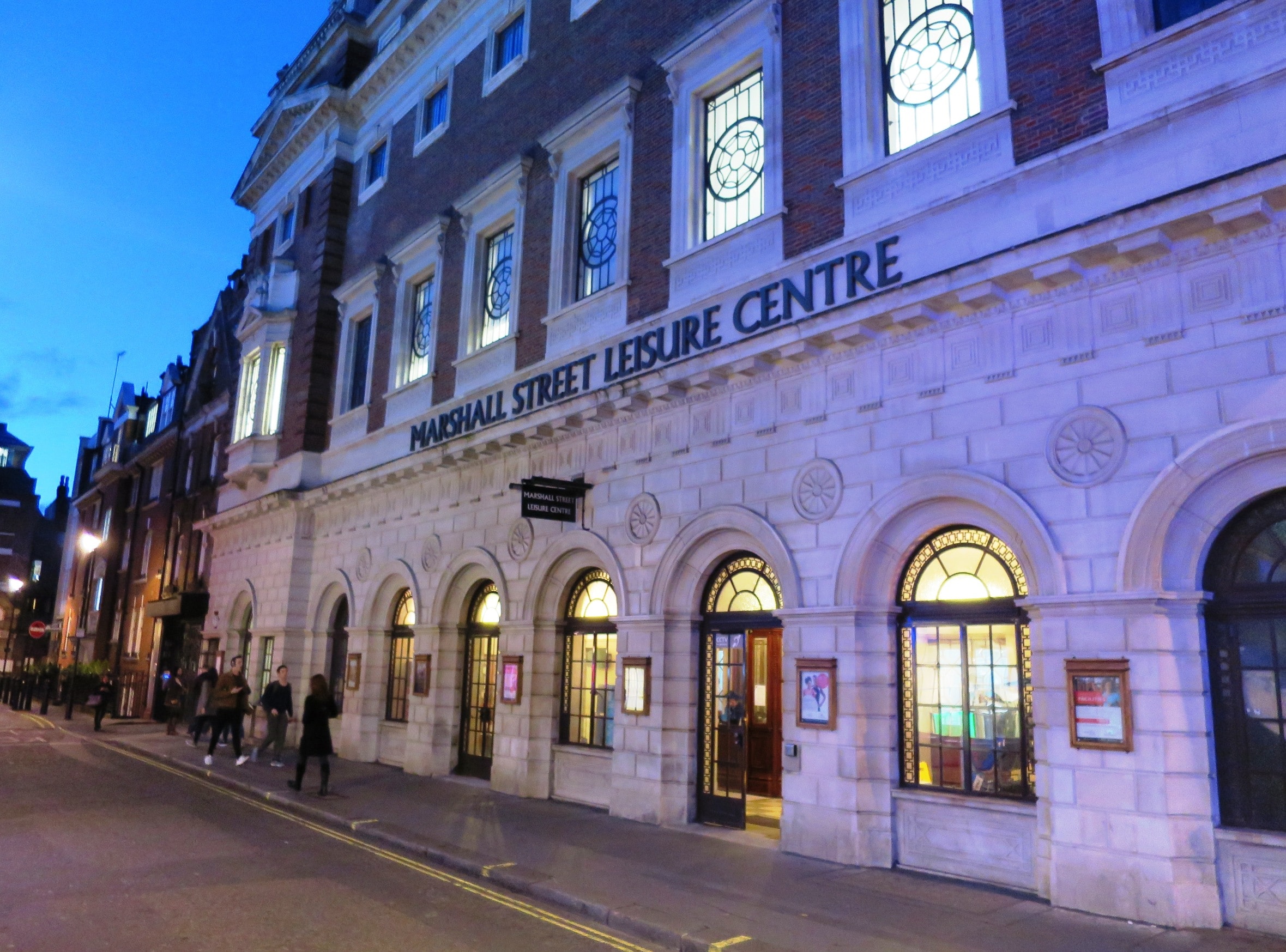 Featuring Our London Scuba Diving Courses & PADI Certifications
The diving courses all take place just behind London's iconic Carnaby Street, in the state-of-the-art £38m Marshall Street Leisure Centre. It's an ideal spot for open water training, introductory courses, and more.
This 30 m (or 100 feet) long Art Deco pool gives diving students plenty of room to swim around, practice their abilities and fine-tune their buoyancy skills. The pool is constantly heated to a comfortable 29°C (or 84.2°F) and has a maximum depth of 3 m (or 10 feet), making it a fabulous place to learn scuba diving in London.
If you are looking to complete a diving certification course in Central, South, North, East or West London, the Marshall Street Leisure Centre is the perfect location.
PADI Scuba Diving Courses in Central London
With The UK's Premier Scuba Diving and Travel Centre
PADI Open Water Course
Qualify to dive around the world
Take the necessary pool sessions for your open water qualifying dives and get your PADI Open Water Diver certification cards – the world's most popular and recognised scuba diving certification. It has introduced millions of people from around the world to the adventurous diving lifestyle. The pool sessions will take place over three Tuesday evenings.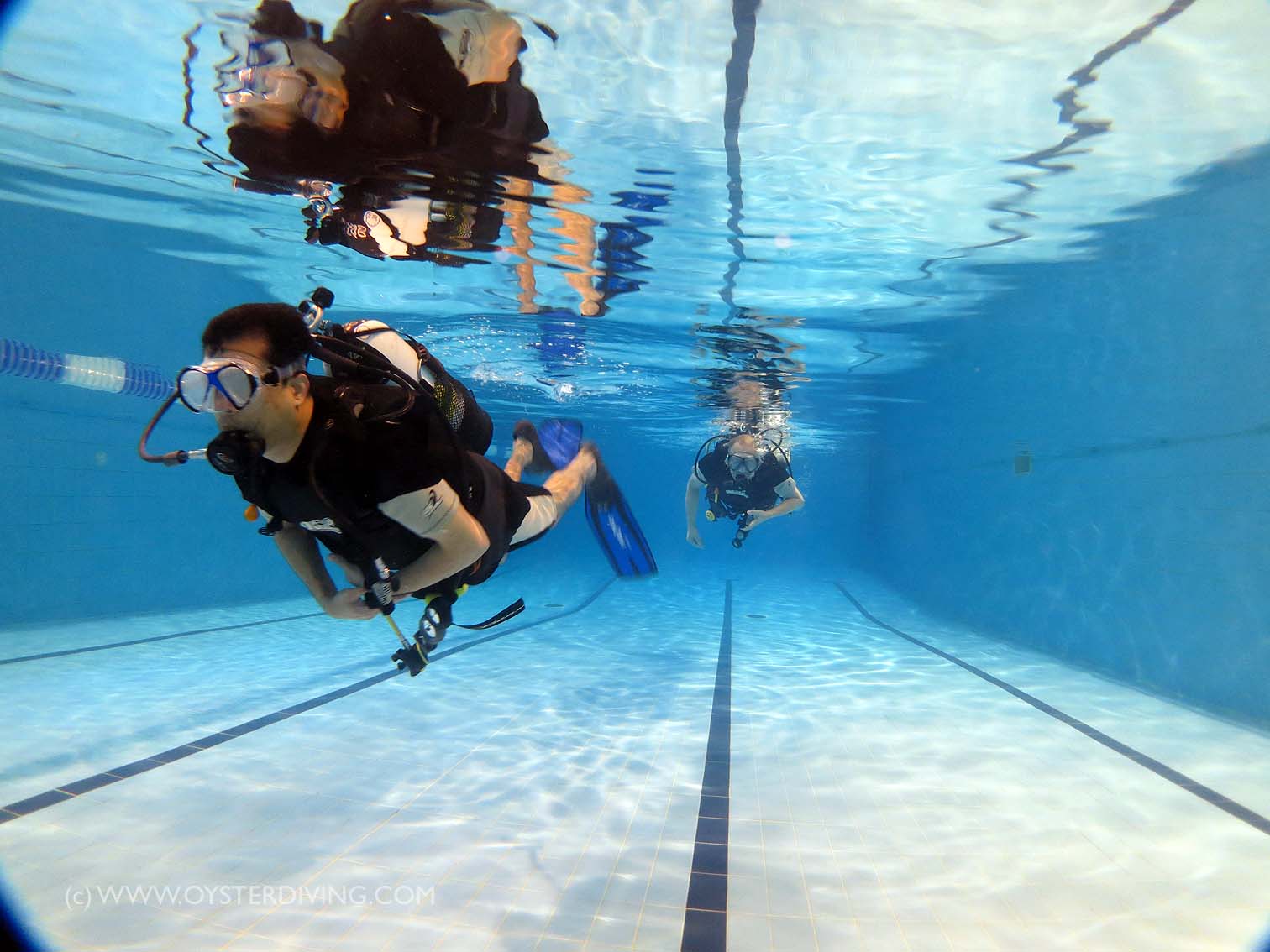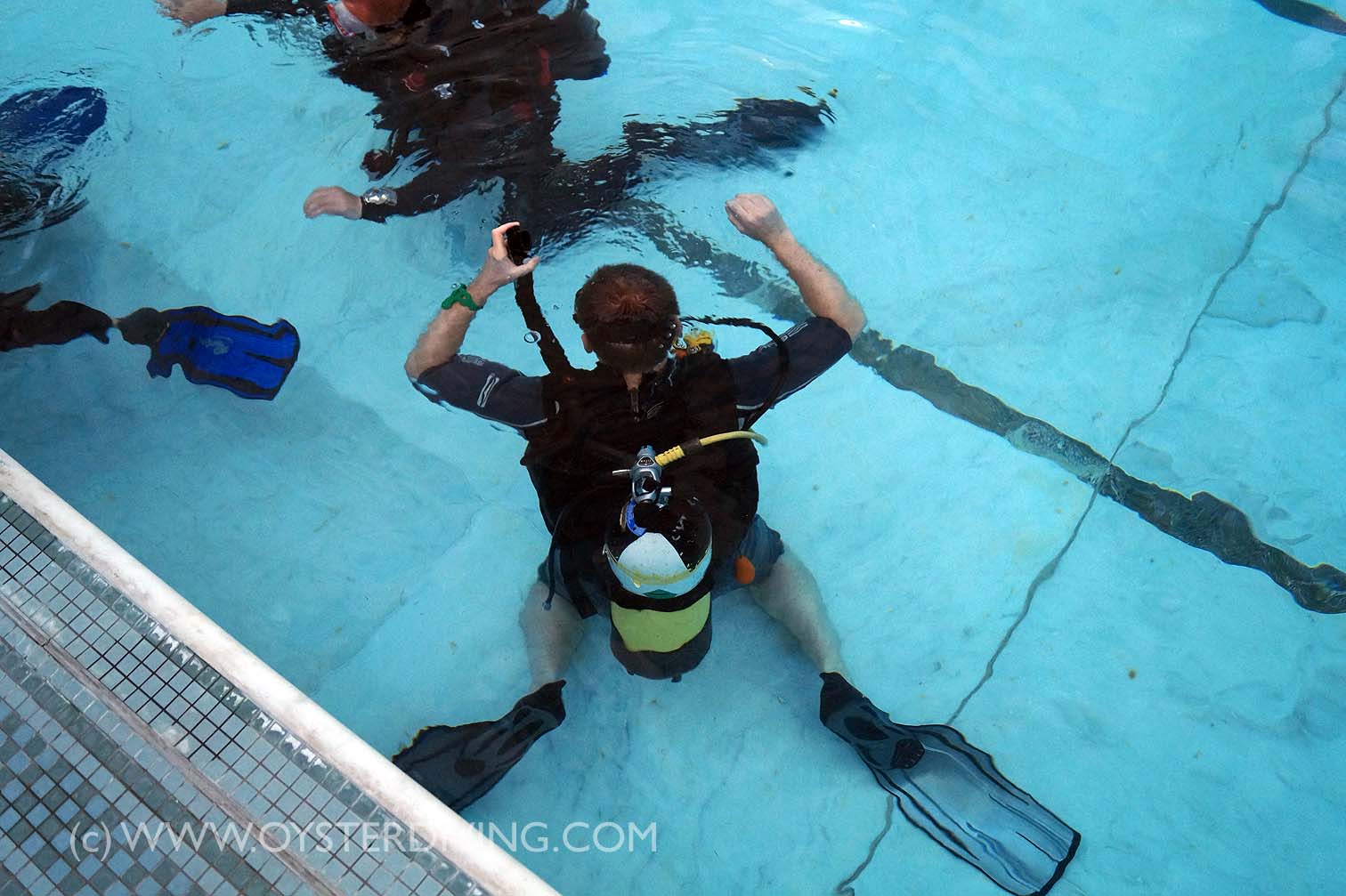 PADI Discover Scuba Diving Trial Dive
Discover your passion for scuba diving in London
Have you always wanted to experience scuba diving without the pressure of completing a certification course? The PADI Discover Scuba Diving experience will last for 2 hours, around 45 minutes of which you will spend in the water. When you have completed the course, you can decide whether or not to continue your scuba diving in London by doing another diving certification.
PADI Reactivate Refresher Course
Reinvigorate your passion and build your confidence
If you have not been on a scuba diving holiday for a while, every reputable diving centre around the world will insist that you take a refresher diving course. You can complete your refresher scuba diving course before your next open water dive and get back to your full diving status. The pool sessions will keep your skills fresh for any diving holiday you decide to book with us.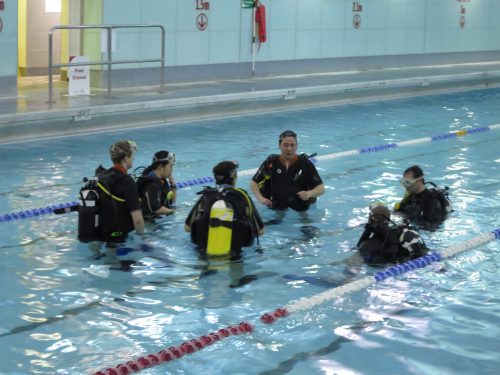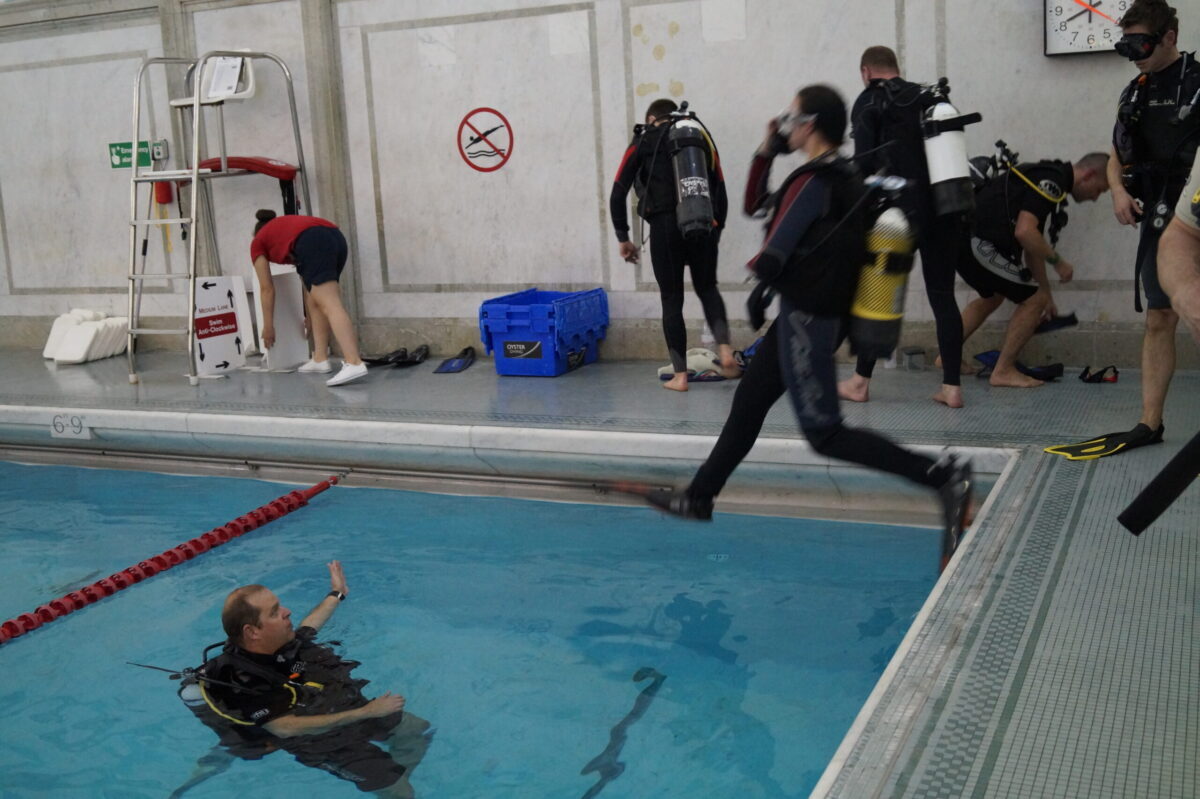 London Scuba Course Dates and Times
We meet in the reception area of Marshall Street Leisure Centre at 7.00 pm and finish around 9.45 pm every Tuesday (except over Christmas).
We start a new Open Water scuba diving course each week as well as frequent trial dives and refreshers.
Why Learn To Scuba Dive in London with Oyster Diving?
At Oyster Diving, we provide unbeatable scuba diving lessons in London in a fun, friendly and supportive environment – much like our amazing diving holidays! We are the UK's premier PADI scuba diving school and can offer a range of benefits when you learn to scuba dive with us:
✔ Friendly, professional, patient and award-winning PADI scuba diving instructors
✔ A selection of packages available to get the most out of your scuba diving course, including a 'Pass guarantee'
✔ Classes led by a team of two-time winners of 'UK Dive Centre of the Year'
✔ PADI 5* IDC Dive Centre status and 'Approved Youth Training Centre'
✔ PADI e-learning, which allows you to study at your own pace – whenever and wherever you like
✔Access to our exclusive lake to complete the remainder of your scuba diving course
✔ Small group sizes, for dedicated instruction and peak confidence after you have completed the course 
✔ Use of the latest Aqua Lung scuba diving equipment
✔ Excellent value for money 
As a multi-award winning 5* Instructor Development dive centre, we have a team of highly-experienced dive professionals that have travelled all over the world. Our PADI Open Water Diver course in London is our most popular dive course, which will give you all the skills you need to experience a life-changing dive at all of our diving holiday destinations.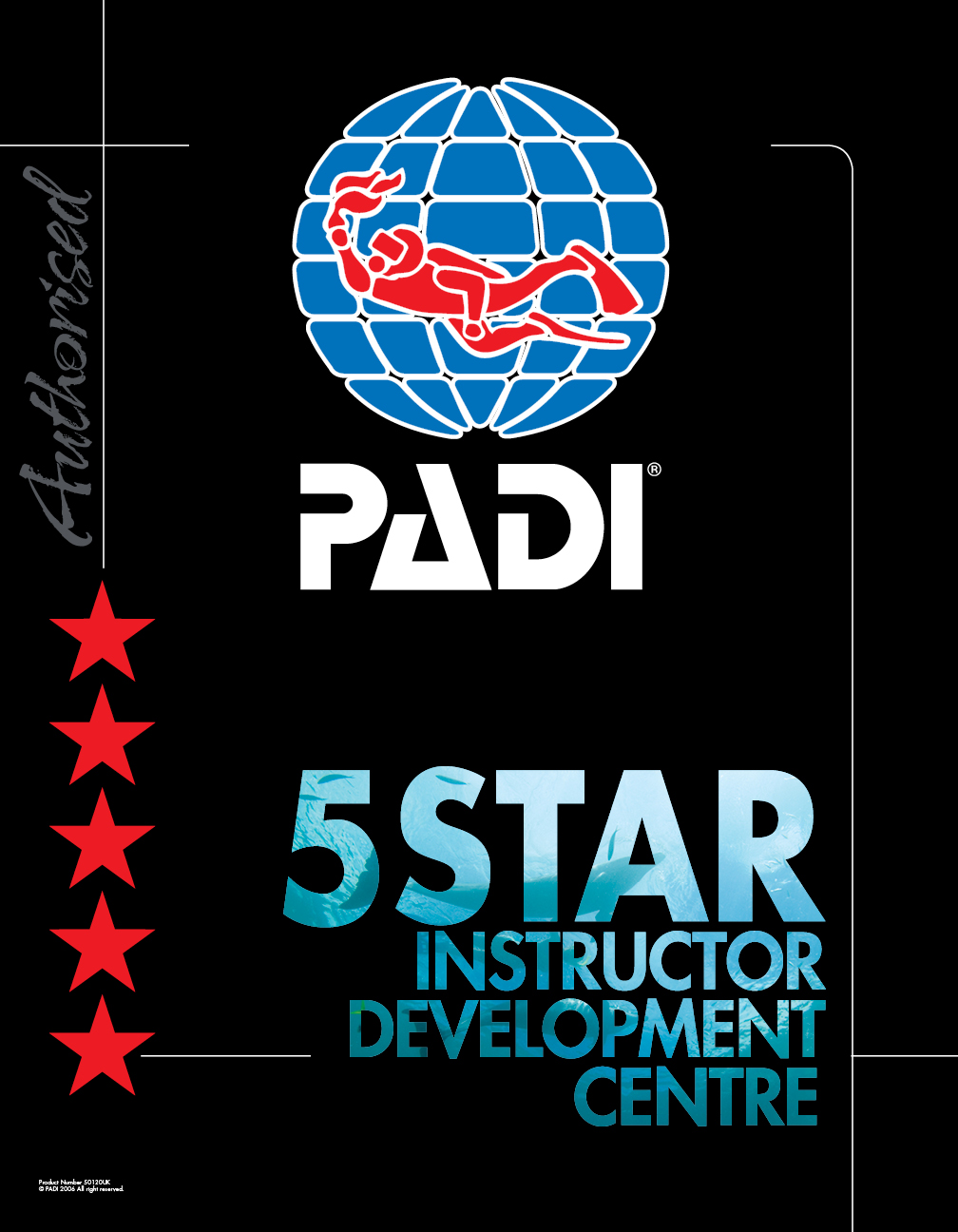 Directions for London Courses & Diving Certifications
The full address for the pool, where all of our Scuba diving in London takes place, is as follows:
Marshall Street Leisure Centre,
15 Marshall Street,
Soho,
London, W1F 7EL
For more details please see the map below:
Please note that we do not have a dive shop at Marshall Street. If you are looking to buy diving equipment then please visit our online store www.oysterdivingshop.com
Travelling by Tube
Our dive pool at Marshall Street Leisure Centre is within easy walking distance of Oxford Street and Piccadilly Circus Underground stations. To get there, use these simple steps:
Directions from Oxford Street Tube Station
Exit through the Argyll Street exit at the tube station
Stroll down Argyll Street until you reach Great Marlborough Street
Cross over the road and walk down Carnaby Street
Turn left at Ganton Street to the end of the road
Marshall Street Leisure Centre will be on your left
Directions from Piccadilly Circus Tube Stations
Come out of the tube station at Exit 1
Walk up Glasshouse Street
Take the first road on the right – Sherwood Street
When you reach Brewer Street, cross over the road and walk into Lower James Street
Then walk through Golden Square until you reach Beak Street
Turn right along Beak Street and Marshall Street is the first road on the left.
Experience World-Class Scuba Diving in London
You'll be properly prepared for any diving trip with our diving courses. All of our diving courses are led by our highly-experienced PADI-certified instructors and take place in the incredible pool at Marshall Street Leisure Centre, London.
Book your course now and also take a look at our amazing diving holidays. You can book multiple courses at once to save more money on your training; take a look at our scuba diving course packages for details.
Unsure what type of scuba diving certification you need for your upcoming trip? We can help you to find the right course and talk more about your holiday destination, what you can expect, and how to make sure you have all the skills you need. Simply get in touch to learn more.