Mercers Country Park Inland Diving Lake
London and the South East's Prettiest Diving Site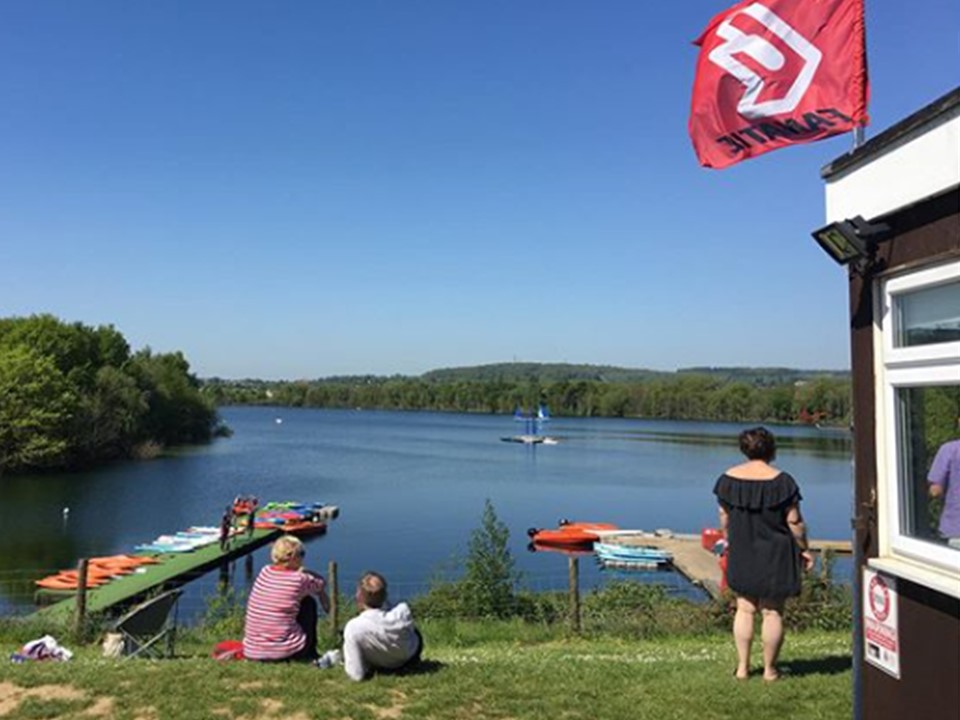 Mercers lake offers great diving in a beautiful location. The lake is surrounded by a country park with green forests that dog walkers and families are free to enjoy. Our partners at Aqua Sports have given us EXCLUSIVITY ON DIVING to the lake, so you won't find lots of other dive schools here fighting for platforms or stirring up the bottom.
The lake was formerly a sand quarry but has now been turned in to a fantastic watersports and diving centre. This conservation area is home to lots of wildlife in and out of the water.
Divers benefit from clear waters, with visibility normally in excess of 8m. The lake is surrounded by an underwater forest which is home to tonnes of fish including perch, pike, bream and giant carp. We are still discovering new and exciting parts of the lake but our explorations have found an average depth of around 8m with a maximum depth of 15m.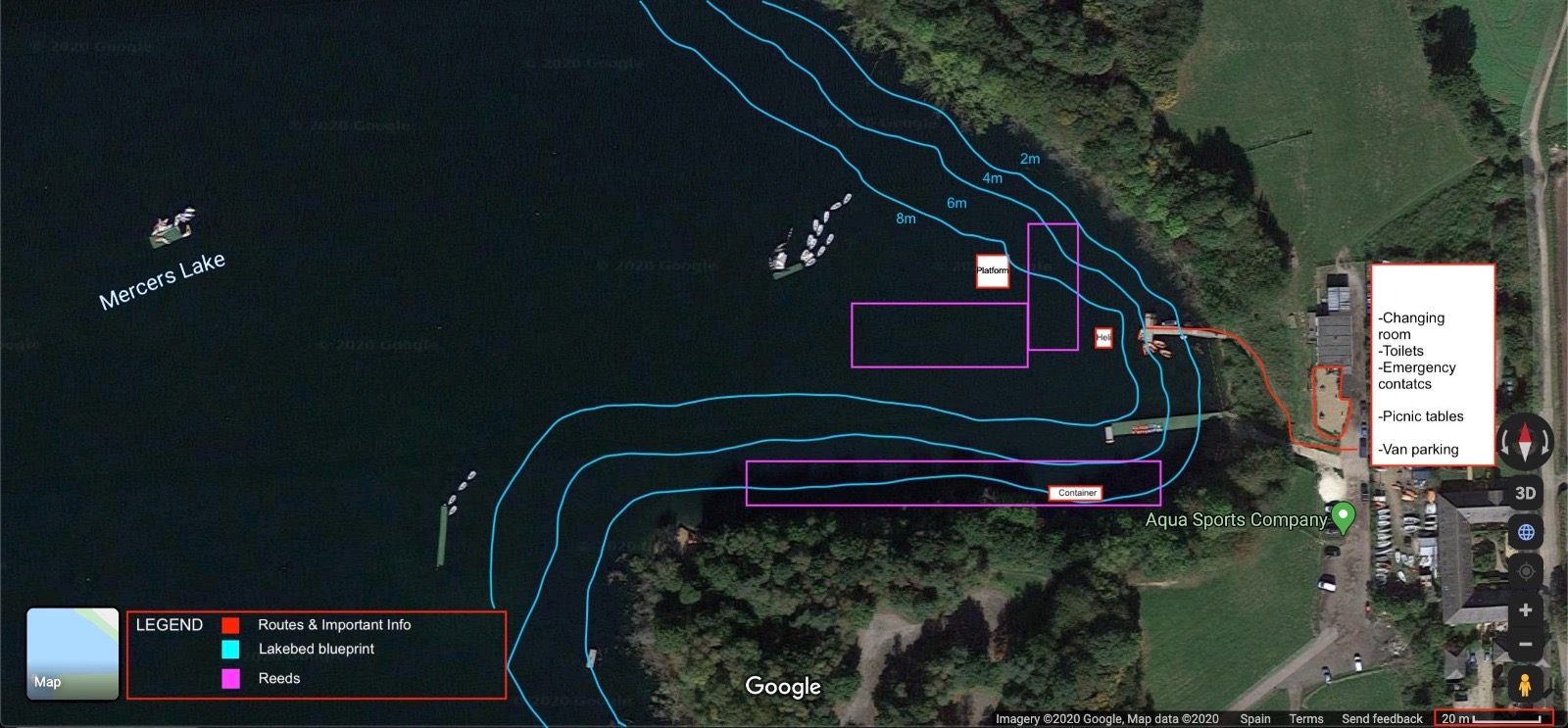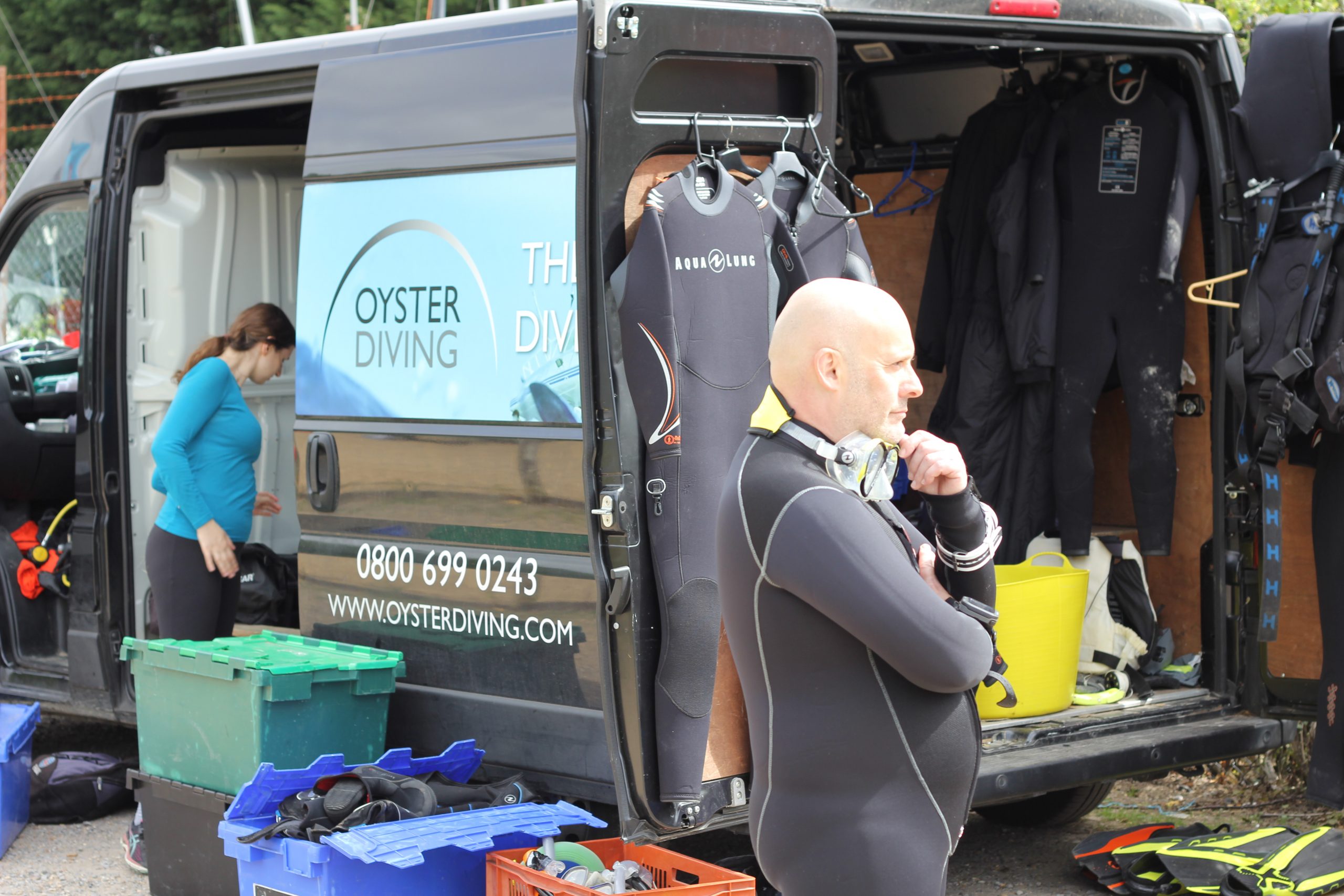 What is there to see?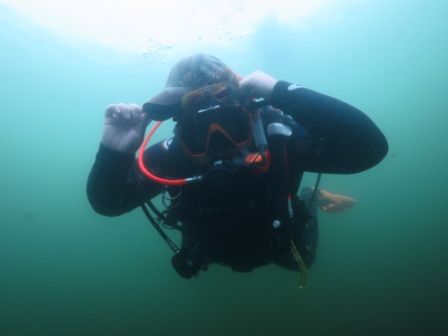 This area of outstanding natural beauty continues under the waterline. The clear waters (average of 5-8m viz) are home to a variety of small and large fish including perch, pike, carp and large schools of juvenile fish.
The water level was increased by around 4m a few years ago so the old shoreline is clearly visible. You can bimble through underwater woodland and see the old infrastructure.
There are a few wrecks of old sail boats to swim around as well as the remains of an old plane.
For customers enrolled on courses we have platforms to make completion of skills more comfortable.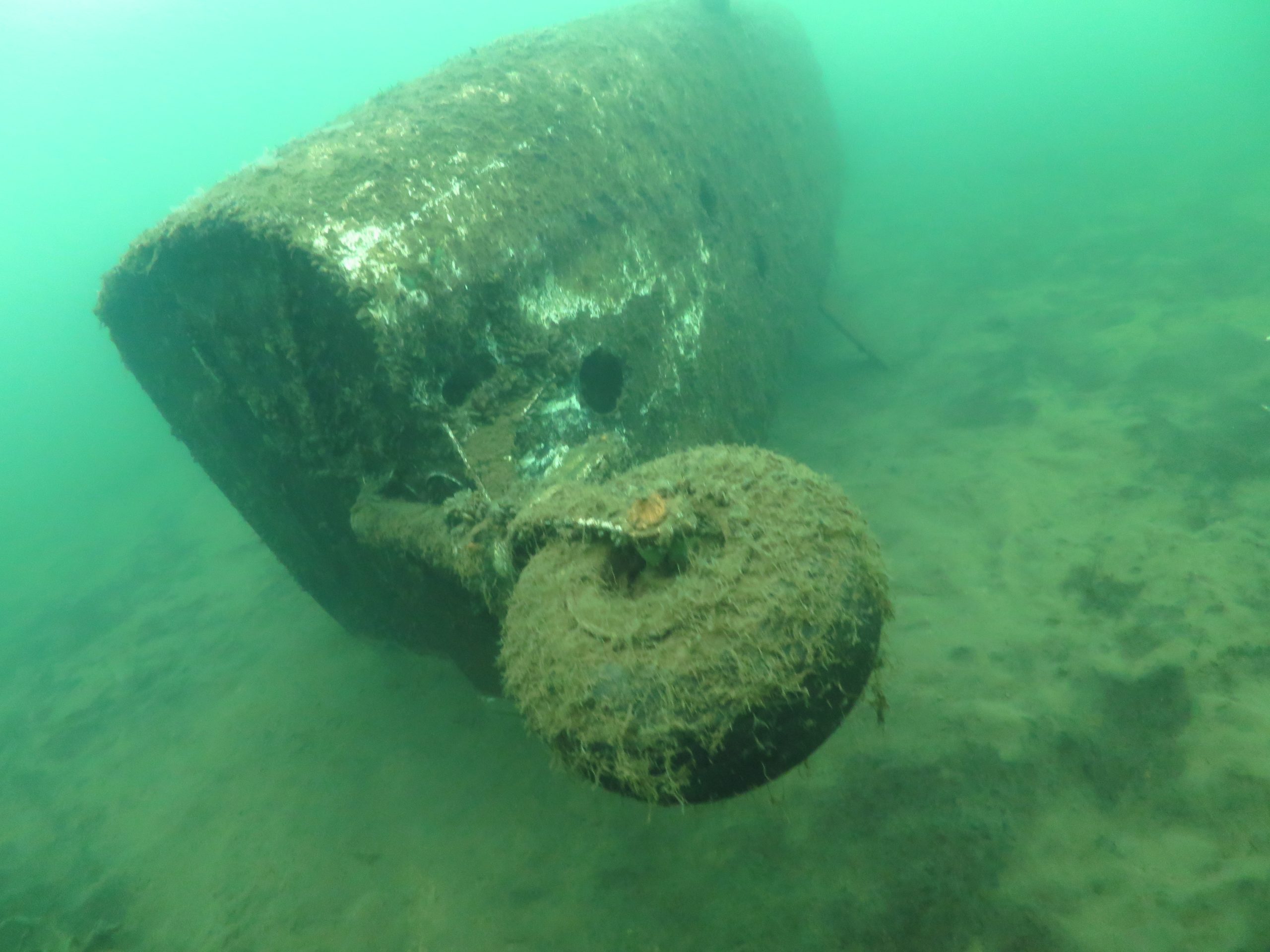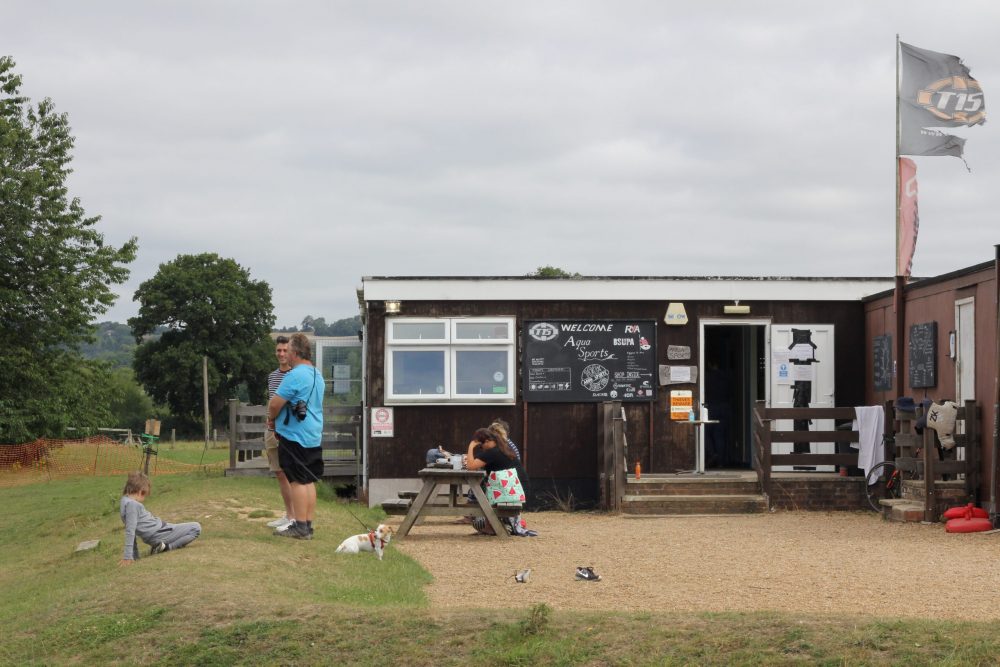 Facilities
The Cafe is inside the centre has a sunny terrace and dry lounge, offering the finest Barista-style coffee, teas of many descriptions, snacks and cold drinks, hot chocolate for the less sunny days, plus toasties in season.
Toilets including disabled facilities
Changing room and hot showers
Classroom
Rinse tanks
We have our own pontoon
On the Sunday we typically visit a local country pub for some refreshments and complete the paperwork
Dive Sites
As the lake is very large we have two main dive sites:
Babylon
Named after the 'Hanging Gardens of Babylon', one of the seven wonders of the World, this is our main training site located in front of the pontoon. Once you pass the training platforms and the sunken boats you will arrive along the old shore line. The old woodland is draped in natural curtains resembling an ancient natural garden. This is home to large numbers of fish life. Maximum depth tends to be around 8m.
Galapagosh
Named in homage to the worlds best dive site. Like it's name sake this is where the largest fish in the lake tend to hang out and hunt on the large schools of smaller fish. Among tree branches and under sunken fencing you frequently see sleeping pike in excess of 2 feet, huge carp lazing around and schools of smaller fish keeping an eye out. This roped off area has a maximum depth of 12m.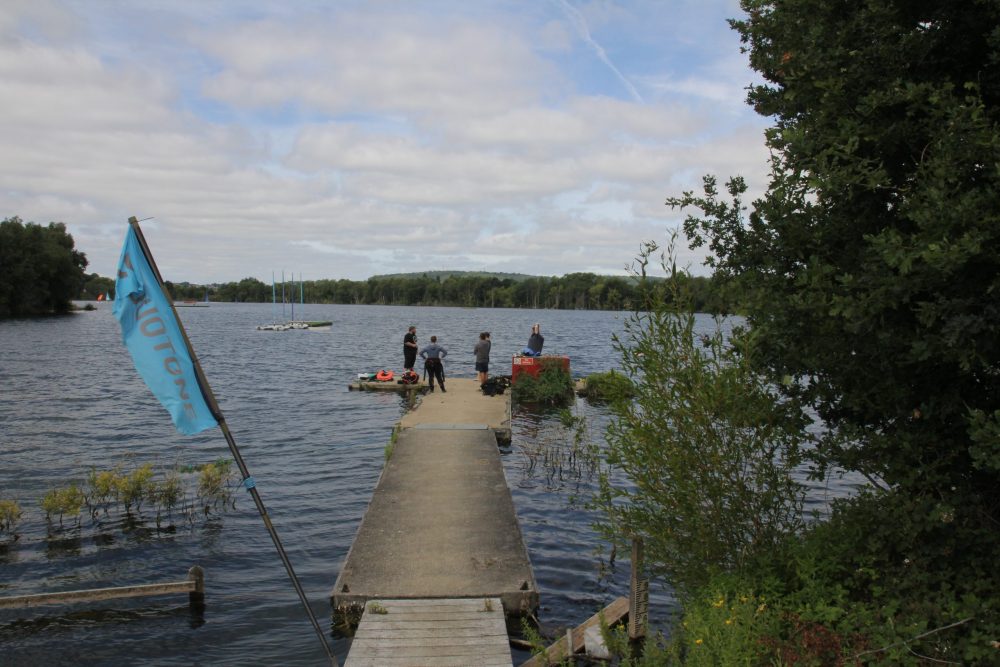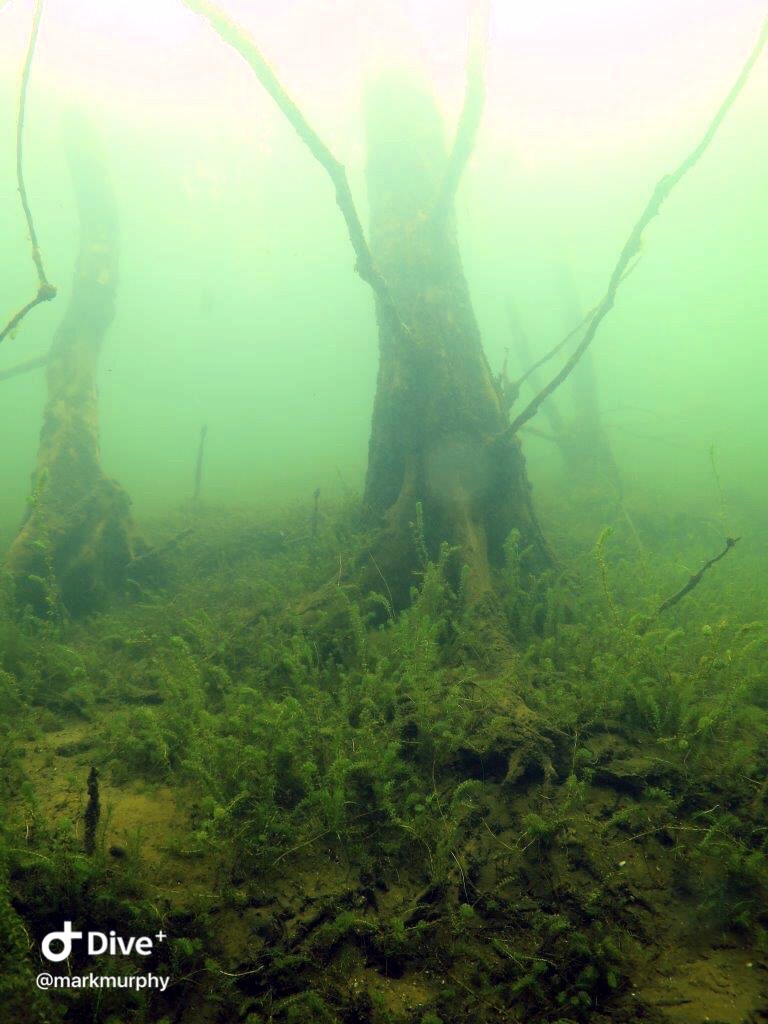 Address
Mercers Country Park,
Nutfield Marsh Road,
Merstham,
Redhill,
Surrey,
RH1 4EU.
The lake is perfectly located between the M25 and M23, with easy access from London and Gatwick Airport
Nearest Rail Stations: Merstham or Redhill (direct from London Victoria)
Bus: Take to 430 from Redhill bus station Platform 4 to Mill Lane in Merstham (opposite Watercolours Housing) then it's a 12-minute walk around the lake.
Prices
General admission £15 payable on arrival to the lake owners. This is paid to the lake owner. Cash and cards accepted.
Fun dives – club members £FOC (excl kit hire). Non-members £15 (excl kit hire).
Discover Mercers Country Park – a 2-dive guided tour of the lake by one of our guides. £35 (excluding equipment hire) or £100 (or £50 for club members) with equipment hire. We will try and do a boat dive for the second dive but is dependent on other lake users at the time.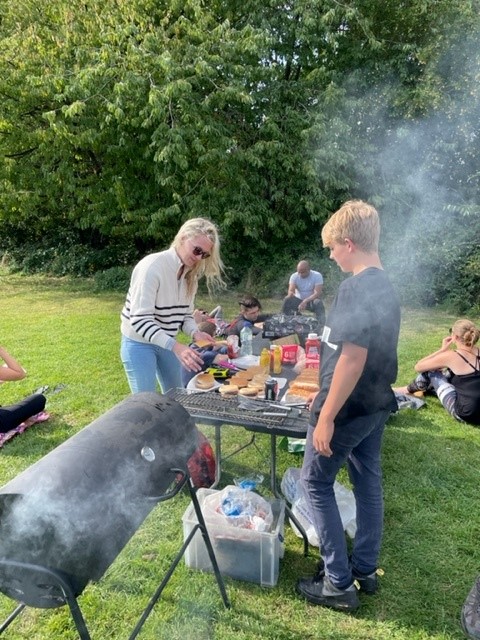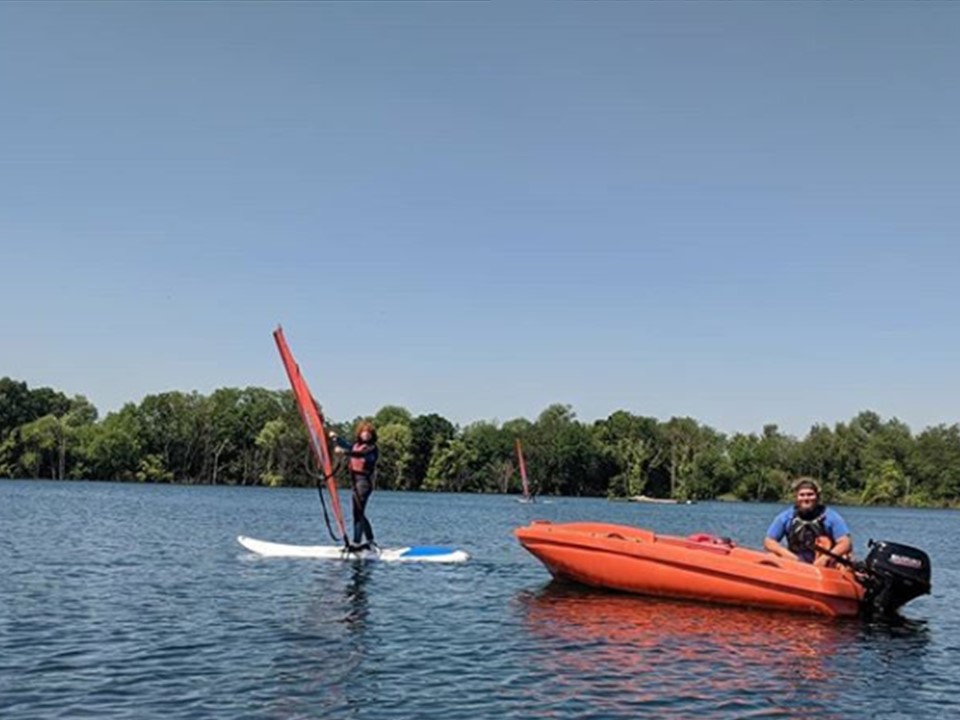 Other Activities
Through our partners at Aqua Sports you can try your hand at an array of other Watersports such as:
Windsurfing
Kayaking
Dinghy sailing
Stand up paddle boarding (SUP)
Tasters and school groups are also accepted. For further details see the Aqua Sports Website.