Maldives Project Shark Deep South Liveaboard Holiday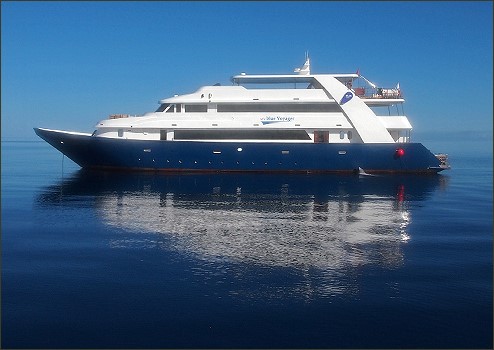 The Southern Maldives has to be one of the best diving holidays in the world for people who love sharks, other large pelagic, drift dives and exhilarating dives. We have also managed to get an exclusive itinerary to include Fuvahmulah, famous for its encounters with Tiger Sharks!
The Maldives is a divers paradise with tropical blue warm waters, colourful coral reefs and is home to some of the world's most magical marine life. Moving away from the more popular northern atolls, it gives us a chance to visit dive sites that can generally only be accessed from 10 or 14-day liveaboards. On this itinerary, there is a VERY good chance of seeing Tiger Sharks, Grey Reefs, Manta Rays, Whale Sharks, Eagle Rays, Dolphins, Turtles Leopard Sharks, and Black Tips. Our chosen itinerary will take you to some of the best dive sites in the world for spotting a large selection of different sharks.
Overview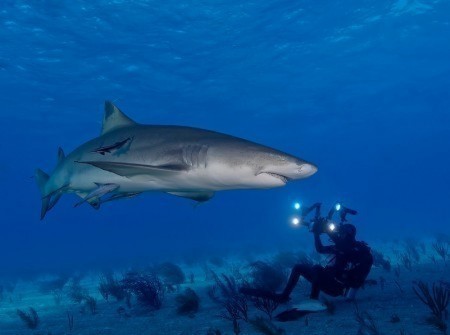 The aim of 'Project Shark' is to highlight the global issues facing sharks, with a Maldivian focus, as well as enjoying some of the most exciting dive sites the southern atolls have to offer. Project Shark in the Southern Maldives also includes a special focus on manta rays as they are a highlight of this destination and closely related to sharks.
This exciting trip cruises between Malé and the far south of the Maldives – taking in the finest dive areas along the way. The far south offers the opportunity to swim with hundreds of schooling sharks, vast schools of fish and squadrons of eagle rays – on top of this, the incredible hard coral reefs packed with colour and critters. And don't worry – we've found manta and whale shark points! The far south offers exciting diving for experienced divers with adventure in mind. This is a stunning trip so expect some amazing scenery and varied diving.
The week will involve close encounters with sharks, manta rays and whale sharks (although these sightings cannot be guaranteed!) with the possibility to observe them in their natural habitat and donate vital information to local Maldivian marine research organisations.
You will be joined on board for the duration of the safari by our experienced blue o two Project Shark trip host, Dr Elke Bojanowski. Elke will conduct seminars giving divers the opportunity to gain a better understanding of the biology and behaviour of sharks. There will also be a chance to learn about globally endangered marine species and what as divers we can do to aid their protection.
Founder of the 'Red Sea Sharks Trust', experienced dive guide and marine biologist, Elke Bojanowski Ph.D, began the Longimanus Project in October 2004 and since this date she has been actively collecting underwater photographs and video-clips of Oceanic Whitetip Sharks for catalogue, review and analysis. Since 2012 the project has expanded to become Red Sea Sharks (www.redseasharks.org) and increased its scope to include Grey Reef and Silky Shark catalogues and monitoring for many shark species.
If for any reason Elke is unavailable to host this trip due to circumstances outside of our control, we will provide you with an alternative, suitably qualified and experienced dive guide. For the avoidance of doubt, any change in dive guide does not give you the right to amend, change or cancel your holiday, and any changes made will be subject to Blueotwo's normal terms and conditions.
Prices
Price includes transfers to/from the airport (arrive Male and depart from Kooddoo), 10 nights boat accommodation, all meals, soft drinks and snacks, 9 days diving Project Shark: Southern Atolls. Prices are based on 2 people sharing:
Classic twin: £2226 + £47 green tax
Premium Double: £2323 + £47 green tax