South Coast Boat Dives (near Brighton)
South Coast Diving – Shoreham-By-Sea (Brighton)
Only 1hr 15mins by train from London
A lovely hard-bottom boat that offers easy dives suitable for new and experienced divers.
For those who have never tried diving in the UK but have stuck to warmer water, there will be some familiar sea-life to see; anenomies, wrasse, triggerfish, rays, cuttlefish, dead man's fingers, feather stars, sea cucumbers, sea fans, sponges and starfish. When you are wrapped up in a properly fitting dry suit then you can be just as warm as your 3mm in the Maldives!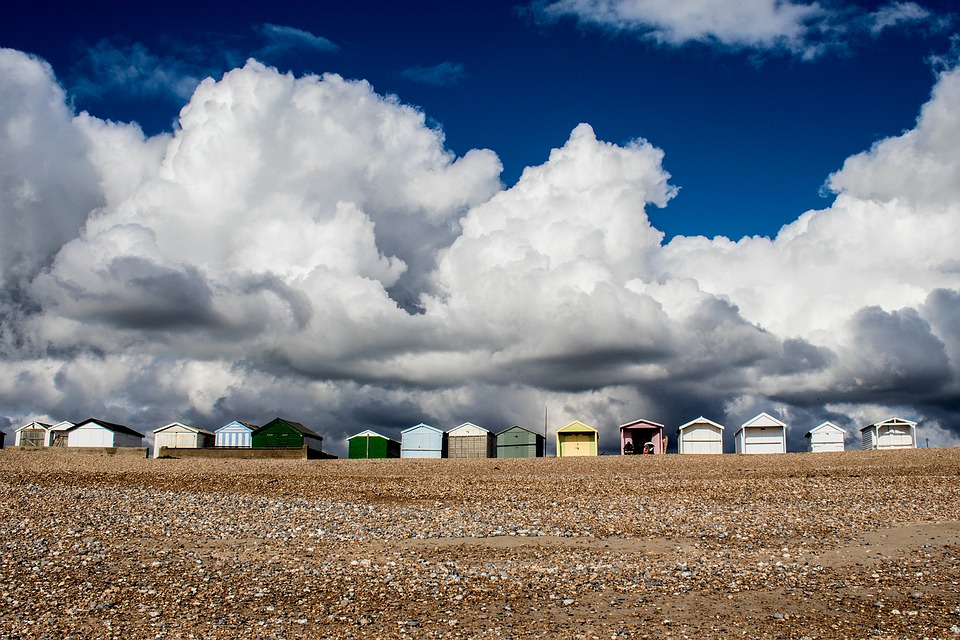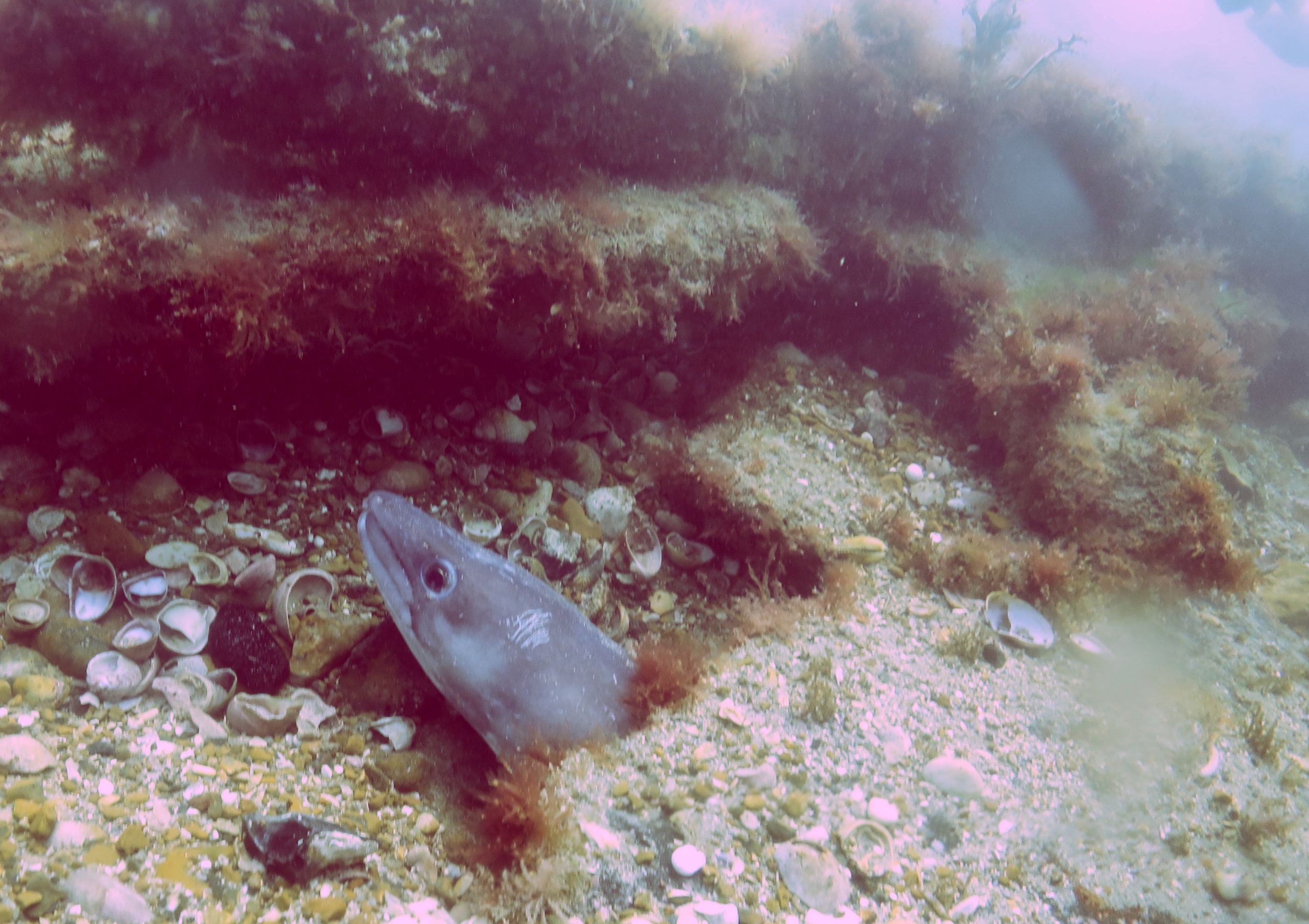 Easy Dives ideal for beginners and less experienced divers
Members – £50 – contribution boat hire, fuel and Oyster Representative
Non-members – £55 – contribution boat hire, fuel and Oyster Representative
Price includes boat space but does not include tank and weights or guide/instructor.
Mark, August 2022: "Did a dive on the Indiana wreck off Brighton. With the Oyster team brilliant dive loads of life would highly recommend. The Oyster folks good company and professional at the same time. Will be rebooking for this again".
Easy to Reach and Great Diving for All Divers
For many divers living in London and the South East, going for a dive means travelling to an inland dive site just off the M25, or having to stay overnight somewhere far afield.
What many London/South East based scuba divers don't realise is that in roughly 1 1/4 hours they could be loading their kit on to a dive boat in Shoreham-by-Sea. A direct train from London Victoria takes a smidgen over an hour and the Yacht Club is less than a 5 minute walk away from the station. If you wish to drive it takes about 40 minutes from the M25/M23 turning and there is plenty of parking when you arrive. A new club house due offers a lovely cafe / bar and changing facilities.
There are some great dive sites off the Sussex coastline including wrecks from both world wars, reefs, rays large eels, crabs, lobsters, dog fish, pollock, cod, flat fish and even the occasional octopus.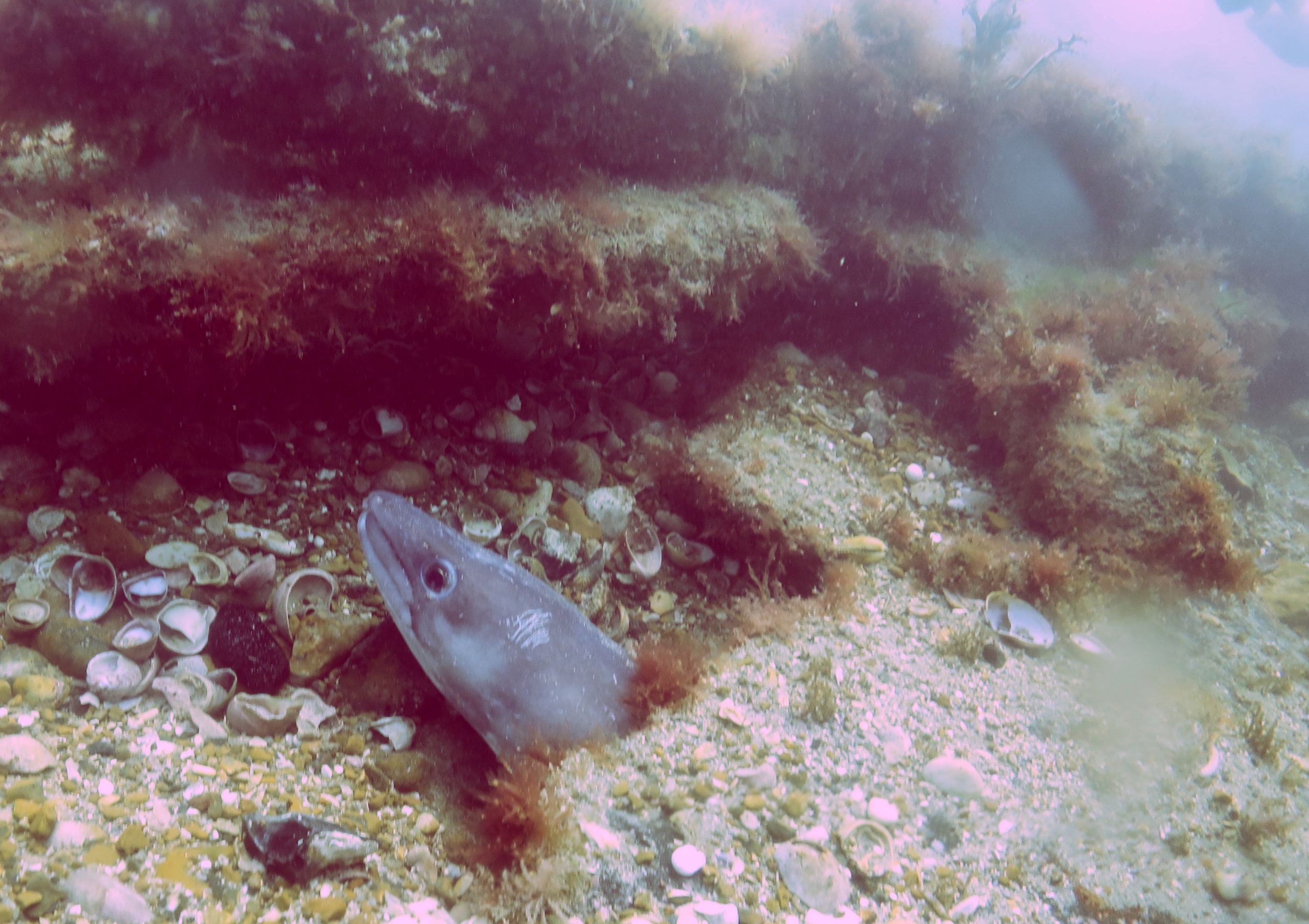 Check out our video of the City of Waterford, one of the dive sites we do regularly…
Buccaneer – a hard boat for extra comfort
'Buccaneer' the hard bottom dive boat accommodates up to 10 divers with their kit. Our Skipper Chris has been diving these waters for the last 25 years so can pick the best dive sites for the conditions. The boat has a small cabin with a toilet and kettle to provide hot drink. Ideal for long distances and deeper wrecks.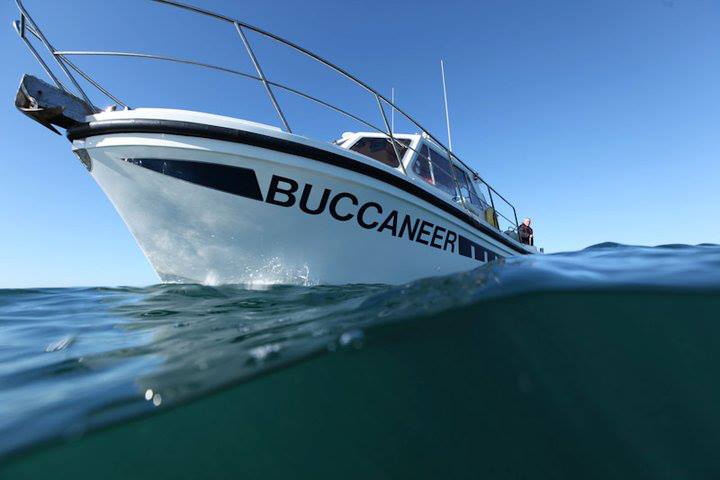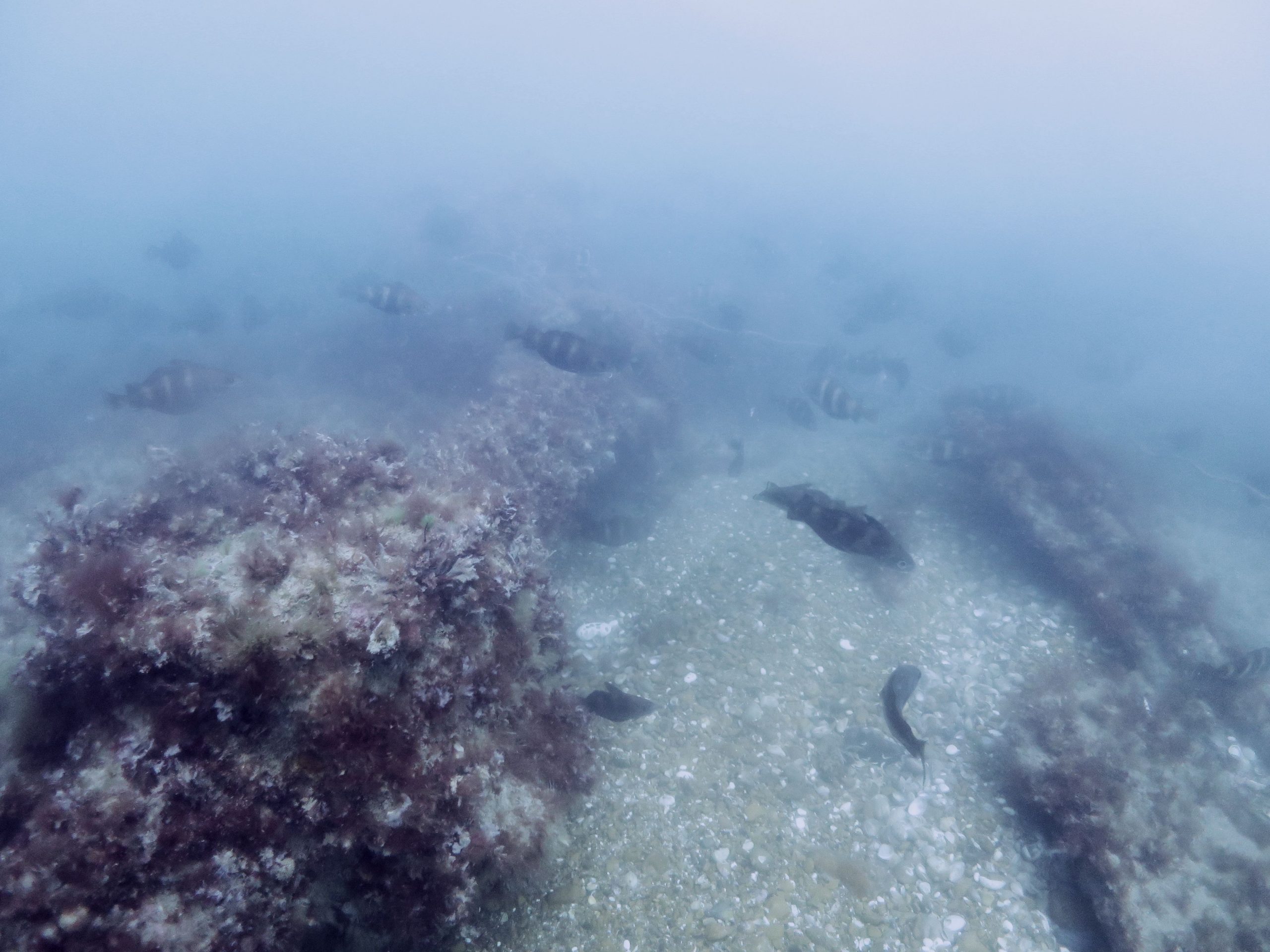 Apres Dive
On returning to the Marina we hop in to the friendly Yacht Club for some well-earned refreshments including some reasonably priced meals. If the weather is really nice then we might pop to the local pub on the river which offers a BBQ in their scenic beer garden. Scuba Diving in Shoreham-by-Sea is a great day out!
Equipment Hire
Tank and weights £15
Full equipment £60 (or half price for members £30)
Drysuit £50 (or half price for members £25). Drysuits are not essential in the warmer months.
All equipment will be taken to the Yacht Club for your arrival.
Possible dives sites include:
Indiana Wreck Worthing –
(Easy Dive)
This wreck site is directly south off Worthing Pier approx.1 mile out. Depending on the tide she sits in a depth of 8 to 12 metres to the seabed. The Indiana was a British steamship on a return journey from Sicily, carrying a cargo of oranges and lemons. She sunk following a collision with a German steamer (approx. 7 miles out of Selsey) called the Washington. She was on her way to New York at the time and survived the collision.
The wreck is very broken up and the ships plates have now been flattened by the tides and waves. The site is home to a large shoals of Bib and Whiting and is known to house a number of Congor eels as well as a few lobster, although to find them you need to look under the various plates. The wreck is a good, safe and fun dive.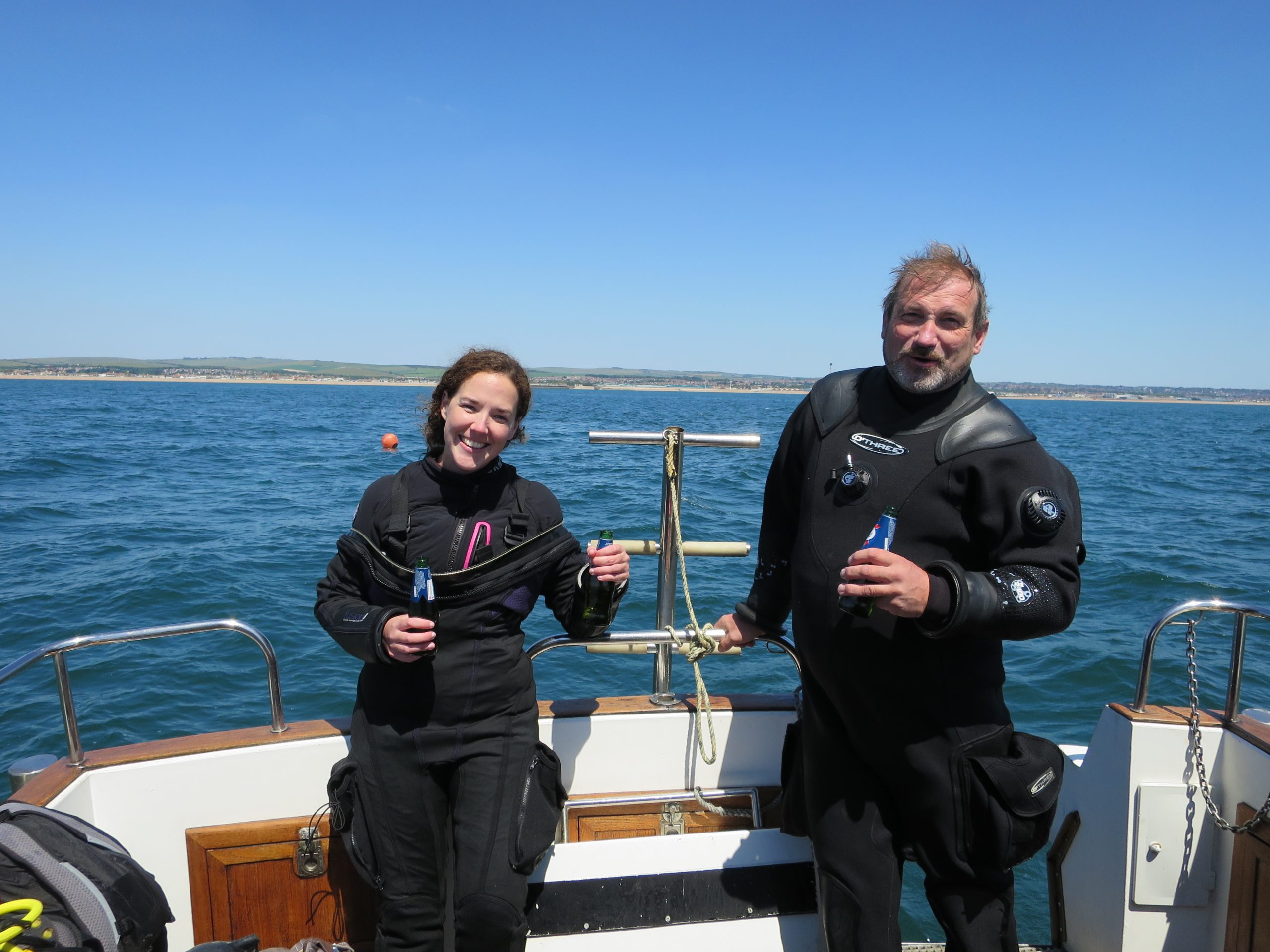 Pentrych – Intermediate to Advanced
This 3.382 ton British Steamer with a cargo of coal was sunk on 18 April 1918 by a torpedoed from the German submarine UB 40, she sunk to a depth of 22mtrs. She is a good dive for novices with parts of the wreck standing some stands 7m high from the sea bed, Although she is a well dived wreck, keep an eye out for the odd souvenir and the big gun on the stern. The stern lies on its starboard side with the gun laying level with the seabed and pointing backwards towards the prop.
Lou Gate and South West Rocks 12-16mtrs – Easy
This site stretches in a northeast / southwest direction from Brighton's Palace Pier outwards and continues adjacent to the shore for about three miles to College Rocks. The best patches to dive is South West Rocks. The rocks themselves rise up to form a ledge about 2 metres high in places and provide large crevices for fish to hide and swim. This makes an ideal drift dive as you can shelter from the current quite well and stay next to the ledge.
Fish seen include flatfish, bib, wrasse, triggerfish in the summer, bass and crabs. Fan Worms are very prevalent along the entire wall and cuttlefish spawn here in early summer. The sea life can be very colourful and it is not unusual to come across Cod sleeping in the holes on the chalk face.
Silo Reef (also known as the inner/outer Jenny Grounds). – Easy
This site is a patch of reef where the sea bottom consists of large rocky areas and even some small cave-like gaps.
Steam Trawler Wreck – Easy
Situated about 5 miles off Shoreham, this wreck has no known history except that it was a trawler. Still in quite ship-shape condition until recently, the starboard side is now falling in to itself and the bow has sunk into the sand and turned with the nose pointing upwards. It was possible to penetrate this wreck but now it is in too much of a dangerous condition. The bottom composition around the trawler is easily disturbed so good buoyancy is essential. However there are times when the visibility is exceptional, and this makes an excellent dive in these conditions. Life seen include the usual large shoals of bib, lobsters, crabs & flatfish. This wreck is rarely fished due to its small size so life is usually prolific.lucky to see a few hiding under the various crevices. Edible crabs are often present also hiding under crevices, and there are usually some velvet-swimming crabs around. The name Jenny Grounds originates from all the mussel beds in the area which are everywhere. Further along towards Brighton way, there is a very old wreck of a dredger, though there is not much left now.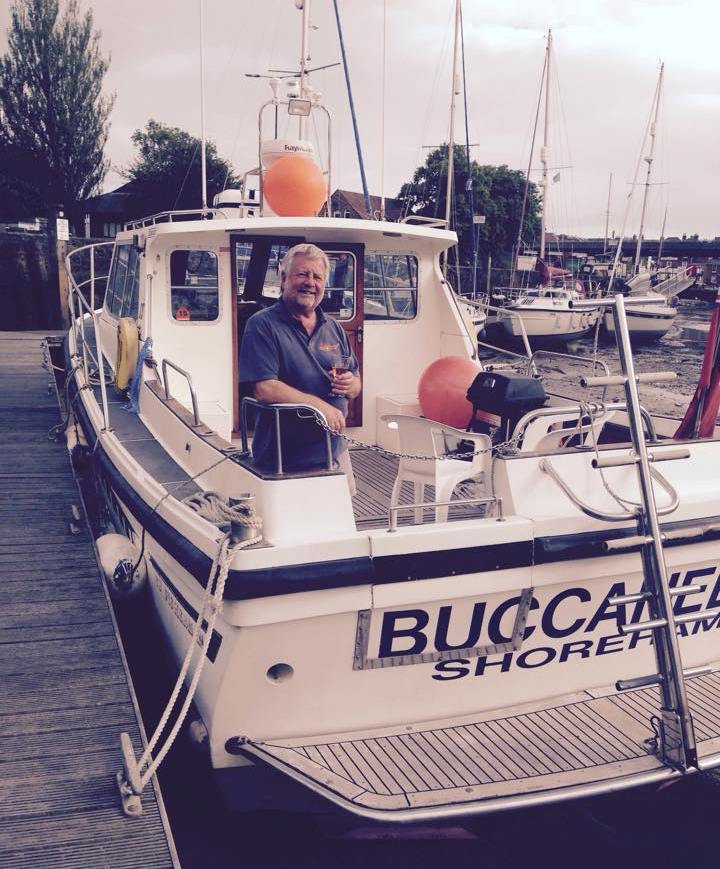 Plan for the dayOn arrival at the boat there is free parking at Sussex Yacht Club. We will meet one hour before ropes off and should return around 2-4 hours later. All divers require their own SMB and must know how to use it. We will then head to the Yacht Club for some food and a few cold ones, or if the weather is nice then we'll pop to The Bridge Pub for BBQ in their beer garden, accommodation is also available here.
Getting here
Boat address:
Sussex Yacht Club
Brighton Road
Shoreham
BN43 6RE
By Car
Travel down the M23 and then A23 towards Brighton. Just before you reach Brighton take the A27 towards Hove and Worthing. Take the 2nd exit sign posted towards Shoreham. Once you turn off the junction follow the signs for Portslade and Shoreham Harbour. When you reach the the Harbour turn right along the main road towards Shorham. Sussex Yacht Club can be found approximately 2 miles on the left hand side.By TrainThere is a direct train to Shoreham by Sea from London Victoria and Clapham Junction. From Shoreham station it is about a 5 minute walk.