Scuba Diving in Costa Rica
Costa Rica, the "Rich Coast", is a beautiful country famous for its rich flora and fauna. A small but mighty country sandwiched between two oceans, it is home to a stunning marine environment ideal for scuba diving for all skill levels, but with areas especially good for beginner divers. It's such an unmissable scuba diving experience that we featured it on our list of The World's 5 Best Diving Locations.
Exploring the Pacific side of the island means exhilarating encounters with sharks and manta rays, while the southern area's protected reefs offer an idyllic underwater world ideal for beginners and less experienced divers. Get the most out of your visit with Oyster Diving's Costa Rica scuba diving packages, tailored around you.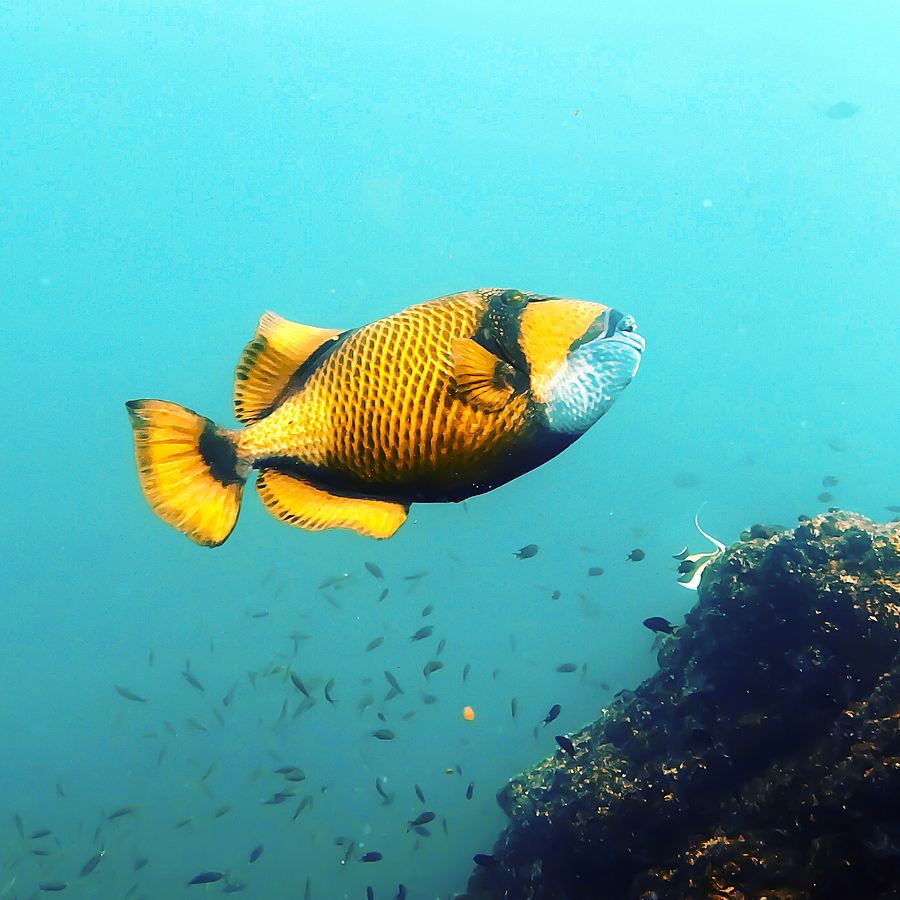 Safe, beginner-friendly scuba diving
Costa Rica offers some of the best diving for beginners, but if you've never dived before don't worry: our multi-award winning PADI scuba diving school offers a range of friendly, fun scuba diving courses. Oyster Diving's Open Water Course is the most widely recognised diving certification and we cater for all levels across many locations, so you can work your learning around you. Find out more about our courses here.
Packages that offer great value for money
When you're unfamiliar with the vast world of scuba diving, the amount of options available can be confusing and a little intimidating. Take all the stress out of organisation and leave it to us, as our experts do all the hard work of booking and planning to make sure you get fantastic value for your money. The resort options each have all-inclusive packages that mean you can just concentrate on enjoying the diving holiday of a lifetime.
Locations picked by experts
Our experts have years of diving experience and know all the best places to scuba dive in Costa Rica, so you don't need to undertake hours of research or worry about missing out on bucket-list-worthy experiences. We've taken the time to learn where the best diving spots are and have handpicked the destinations ourselves to provide amazing underwater adventures for you.
View Our Upcoming Trips to Costa Rica
Take the Plunge – Get in Touch Today – info@oysterdiving.com
Places fill up well in advance so please contact us to book your place today. Here we will explore in more detail the best scuba dive sites available, the types of fish you can expect to see and the water temperatures and conditions you are likely to experience.
What Are the Resort Options?
The Margarita Beach Resort on the northwest coast of Costa Rica offers outstanding all-inclusive diving packages, and we also offer Casa Cone del Mar and the adults-only Grand Papagay as other options. You're sure to find the resort best suited to your needs, and there are so many exciting things for non-divers to get up to as well.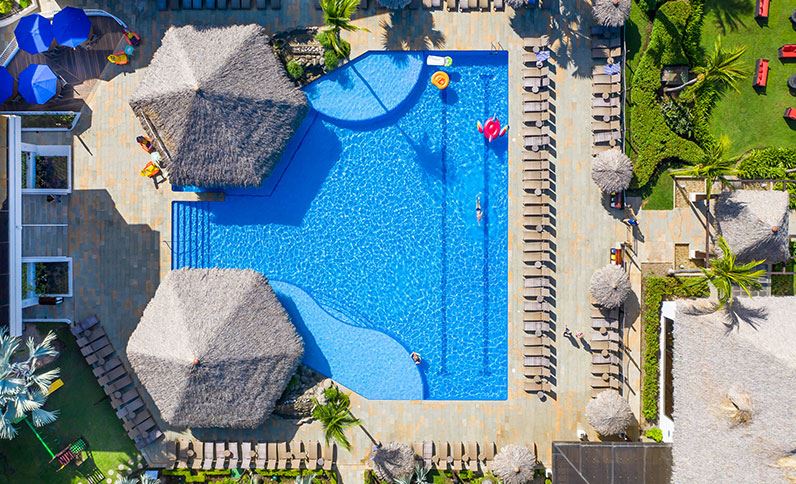 Margaritaville Beach Resort
This Jimmy Buffet chain is a resort in Flamingo Beach on the northwest of the country, with an oceanfront restaurant and lounge where you can view breathtaking sunsets. Activities like surfing tours, wildlife boat tours and scuba diving lessons are available.
The Casa Conde Beach Front Hotel is in northwestern Guanacaste where you can find one of Costa Rica's pristine "Blue-Flag" certified beaches. Here you can enjoy scuba diving in the Gulf of Papagayo, or more advanced divers can head out to the Bat Islands. It's perfect for couples, families and groups.
Barcelo's Occidental Papagayo is an all-inclusive resort for adults only, nestled in the tropical haven of Costa Rica's northern Pacific coast.It's another beautiful place for scuba diving and offers many more adventurous activities too – and relaxing ones.
From any of these resorts you can get to other popular Costa Rica destinations like San José or Jaco, you can work it around you. Look through the full details of the destination options here, or feel free to get in touch with our friendly team to learn more.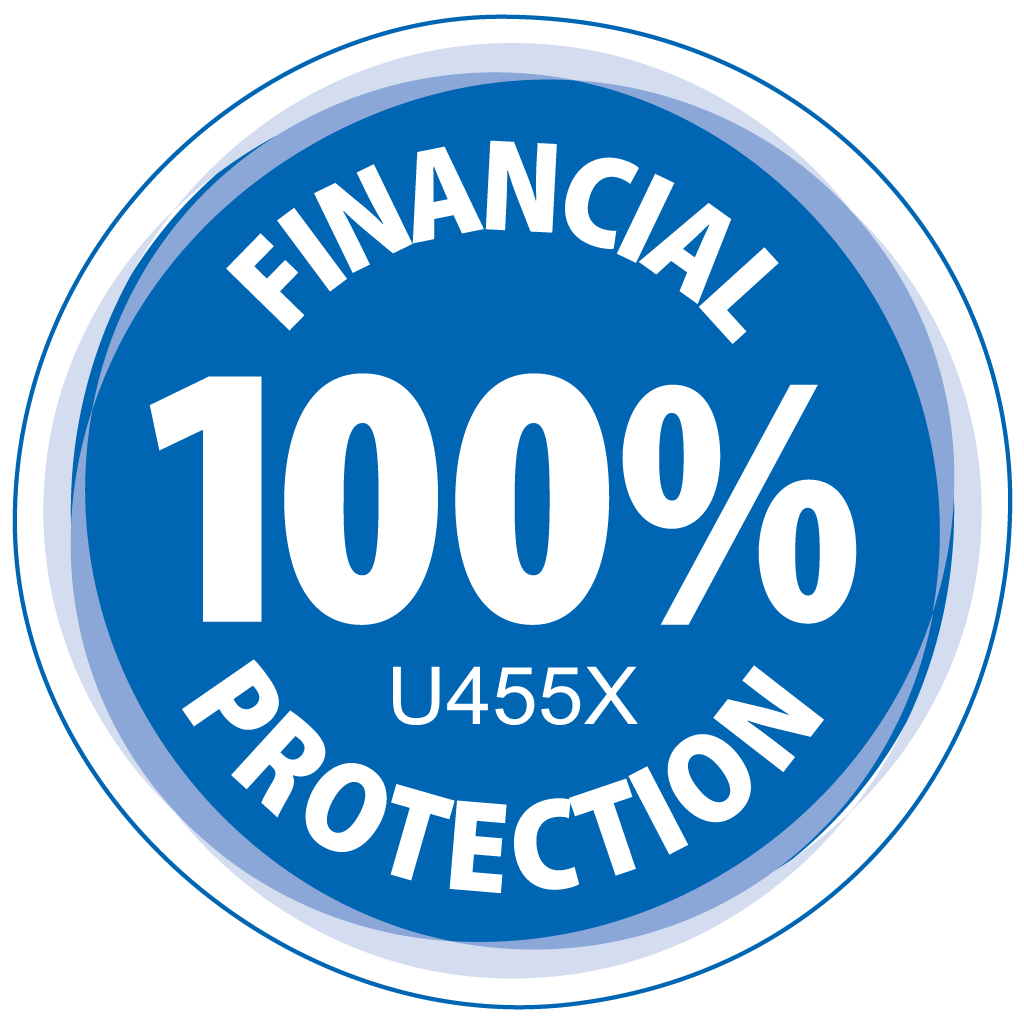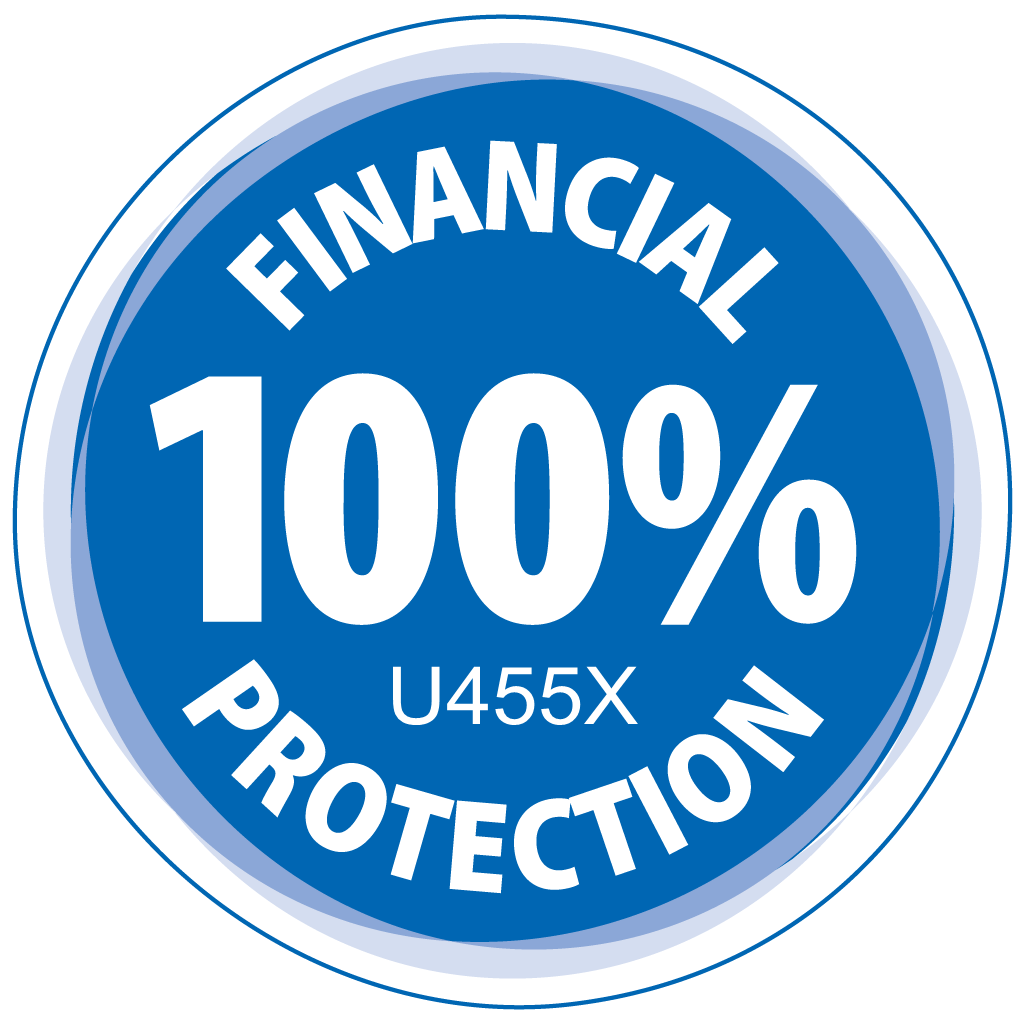 Important Information About Financial Protection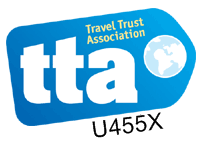 We are proud members of the Travel Trust Association.
The Travel Trust Association is a travel trade association. With 100% financial protection The Travel Trust Association exists to protect you, the customer, and they have been doing so for over 20 years. This means that any money you pay us is protected by the Travel Trust Association.
What Are the Diving Sites?
Costa Rica is renowned for being one of the world's best diving destinations, with nutrient-rich waters attracting a vibrant mix of marine life. The water temperature ranges from 22-32ºC (72-90ºF) while visibility is excellent at around 10-30 metres (20-40 feet), so you'll always be able to see everything you want to. Here is some of what you can expect: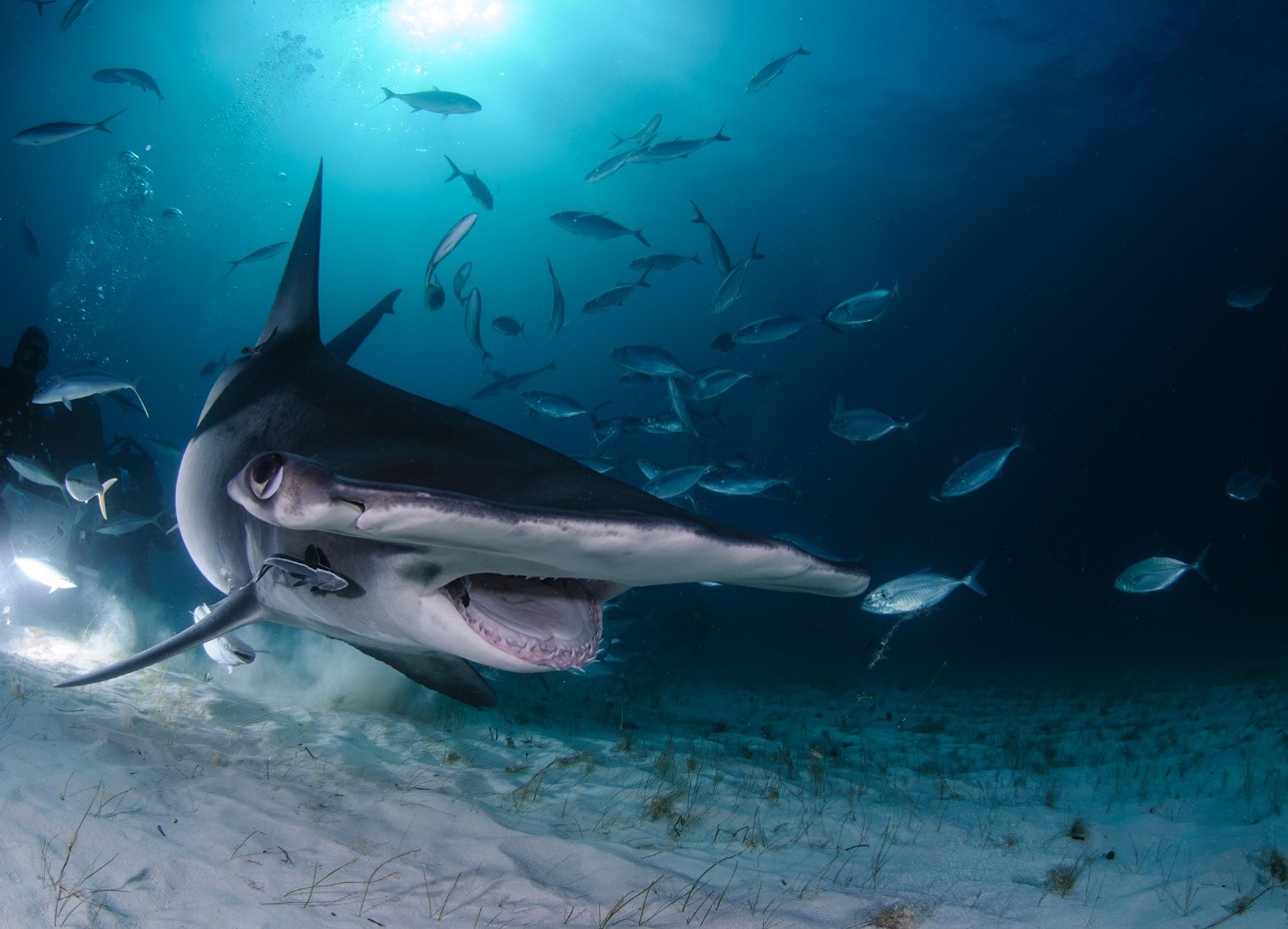 Guanacaste
Get acquainted with Costa Rica's impressive biodiversity in the pristine waters of Guanacaste. The stunning coral reefs act as protective barriers so beginner divers can feel confident exploring in idyllic calm waters, while unchartered waters with stronger currents offer the chance for more advanced divers to venture out.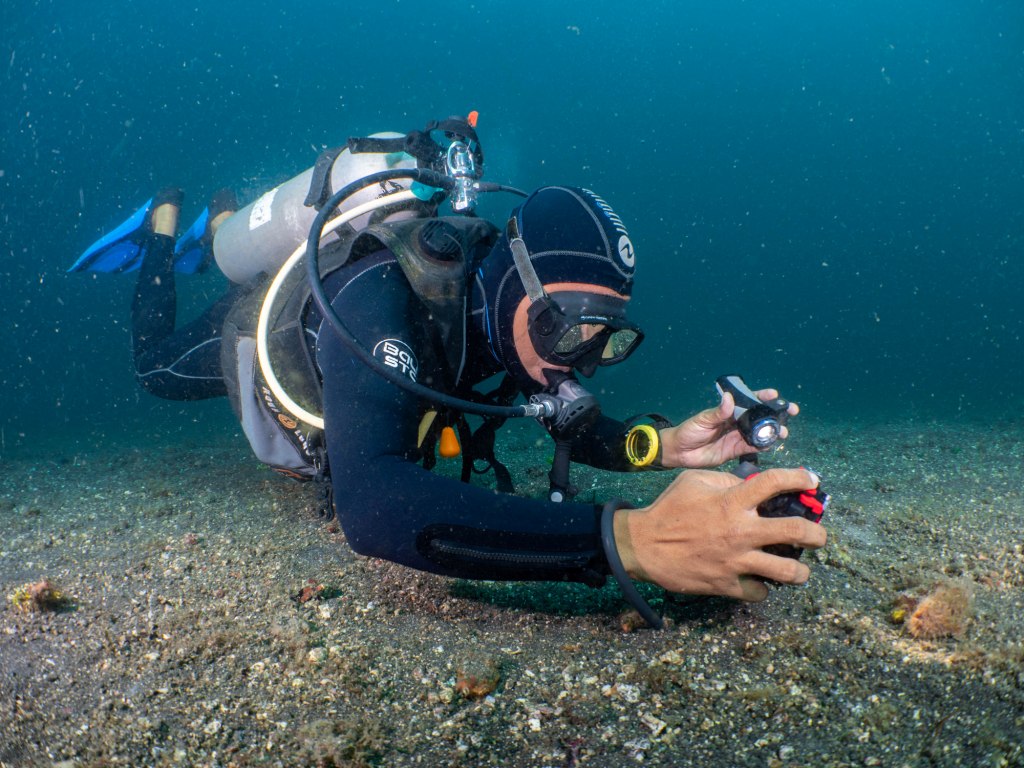 Wildlife photography at Catalina and Bat Islands dive spots
Dive spots here in this protruding volcanic rock formation team with big fish and this package teaches you how to find and photograph marine life. You'll be able to take a piece of paradise home with photographs you've taken yourself.
Both areas are also ideal for snorkelling, while the biodiversity above water is just as exciting to experience for non-divers.
What Marine Life Will I See on the Dives?
A teaming variety of colourful marine life lives under the waves of the Costa Rican sea, with exotic sightings like dolphins and turtles sure to give you a diving trip of a lifetime. You may even be lucky enough to witness some of the most majestic sea creatures of the world, as humpback and pilot whales migrate twice seasonally in the area, from July to October.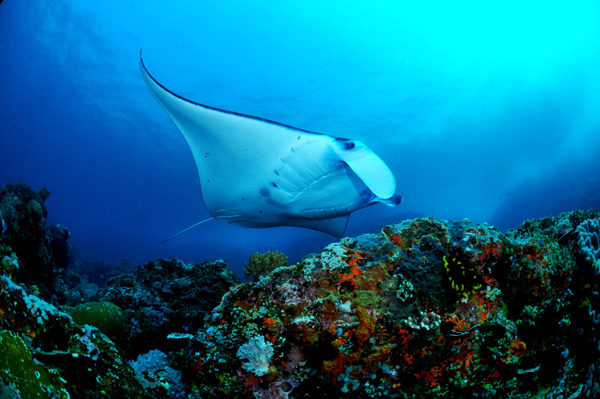 On any given dive, you could see:
Manta rays
Turtles
White-tipped reef sharks
Dolphins
Eagle rays
Sea horses
Eels
Octopus
Stingrays
Frogfish
Harlequin clown shrimp
Massive schools of tropical fish
If your appetite is whet by the stunning dives and you feel like you just can't get enough, don't worry: the cost includes the option to add additional dive days, Night Dives or additional tanks for most packages. We like to ensure that you're able to get the best value for your money and aren't left wanting more.
Book Your Place on Your Dream Costa Rica Diving Trip today
Exotic marine life and breathtaking scenery paired with incredible resorts that can cater to everyone means a diving trip with us in Costa Rica is sure to be an spectacular experience. Beginner diver or advanced diver, there is something for everyone in the beautiful waters of Costa Rica, and plenty for non-divers above water, too.
You can reserve a place on one of our amazing-value dive packages – please don't hesitate to get in touch with our friendly team so we can help you organise a life-changing diving trip in Costa Rica.