The World's 5 Best Diving Locations
The World's 5 Best Diving Locations
For divers, there is nothing better than exploring the underwater world's our planet has to offer and whether you've been diving for many years or not, there are some dive locations you simply do not want to miss! This article lists 5 of the world's best diving locations that you have to see to believe. Check it out!
1. The Galapagos Archipelago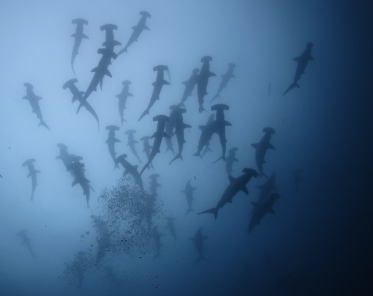 The Galapagos was recently featured on The Blue Planet and we were reminded of this diving paradise. The Galapagos Archipelago holds some of the most beautiful diving locations in the world. A group of 13 major islands, The Galapagos Archipelago is one of the best places to see sharks, with Hammerheads seen all year round. Each of the Galapagos islands offers up something different for divers to explore. However, Darwin Island is one of the most popular islands for diving and is the best place to see sharks. The Galapagos is one of the best places on the glove to dive and divers get to see an abundance of fantastic marine life.
Oyster Diving have a group trip running to the Galapagos in 2021.
2. Malapascua Island, Cebu, Philippines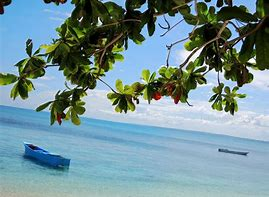 Malapascua Island in the Philippines is an idyllic diving location situated off the north coast of Cebu. World-renowned for its incredible diving opportunities, Malapascua provides the chance to dive with thresher sharks, see displays of varied marine life and explore beautiful coral reefs all year round. What's more, Malapascua Island is one of the only places in the world where divers have the opportunity to see thresher sharks up close. To experience one of the most unique and beautiful diving locations in the Philippines, Malapascua is the place to be!
3. Costa Rica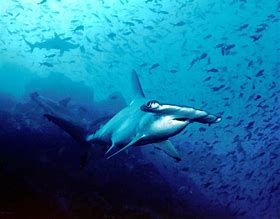 The stunning location of Costa Rica is a paradise for divers and is considered by many as one of the leading diving locations in the world. While the mountainous landscapes attract people from all around the globe, there is an entire world to be discovered under the surface of the waves that is not to be missed! When diving in Costa Rica you can expect sightings of manta rays, turtles, white-tipped reef sharks, dolphins, eagle rays and hundreds of other marine animals. If you want to experience the diving trip of a lifetime, Costa Rica is an absolute must!
4. The Azores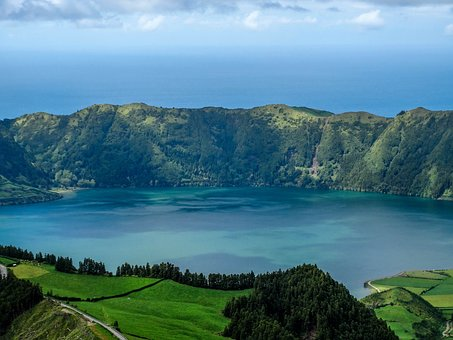 With spectacular volcanic landscapes and an unspoilt underwater paradise, the Azores offers divers the opportunity to dive with whales, dolphins and a variety of colourful marine life. If you enjoy diving in deep blue seas with big fish, the Azores is the ultimate diving spot for you! A diving paradise, the Azores offers the best diving in Europe and hardly anyone knows it exists!
Divers can choose from a combination of offshore sites, interesting rock formations and plentiful marine life throughout the year – most notably from June to October as the warm currents of the gulf stream introduce more marine life. Divers are almost guaranteed sightings of manta rays, blue sharks and occasionally hammerheads and whale sharks. It is the variety of marine life in the Azores that makes this diving destination a world-class one.
5. Magnetic Island, Australia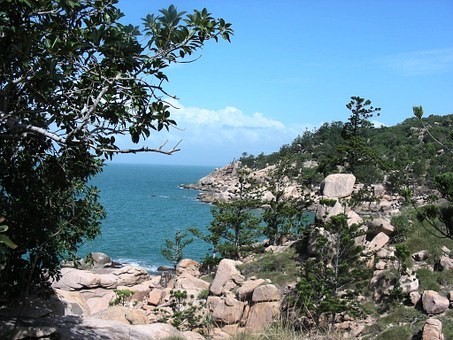 Situated five miles offshore from Townsville, Australia, Magnetic Island offers a huge variety of diving options for budding explorers. And if you like exploring ship wrecks, the SS Yongala wreck lies at the bottom of the sea and provides a historic shelter for a fantastic variety of marine life. The Yongala ship wreck is one of the 5 best ship wreck dives in the world, so you can tick two things off your bucket list at once!
And if you're not a confident diver but you enjoy scuba diving, Magnetic Island is ideal for scuba diving, offering magnificent fringing coral reefs and a wide variety of fish species. So, if you've always dreamed of going to Australia, here's another excuse to get packing!
Have you been diving in any not-to-be-missed locations? Let us know in the comments below. We love hearing your stories about those amazing diving locations and once-in-a-lifetime opportunities. So, get sharing below!
Author Bio
Oyster Diving are a small, independent and privately owned PADI Scuba Diving and Travel Centre for divers. We pride ourselves in creating once-in-a-lifetime diving courses and holidays that are tailor-made to our customers. You can find information about our latest dives on our blog.