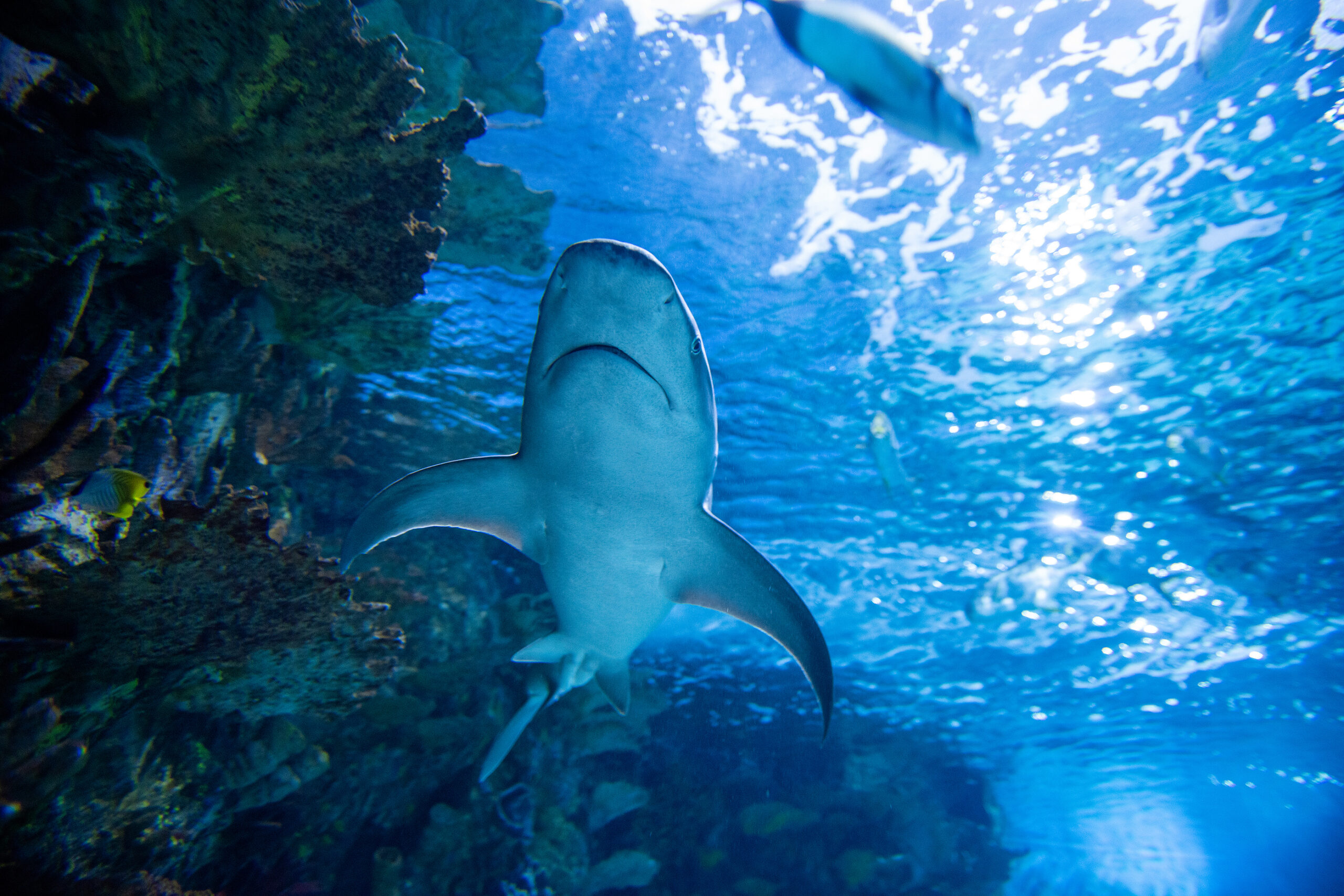 Shark Diving in Thailand
There are excellent opportunities for shark diving in Thailand, with the chance to see whale sharks, reef sharks and more in the seas surrounding several of the country's most beautiful islands. Swim in clear, warm waters bustling with marine life in Thailand's various national parks, as well as further out to sea in deeper open water dives.
Whether you do this as part of a day trip or while living aboard a comfortable boat, we can offer the best diving experiences. When you choose us, you get:
Handpicked dive sites: Our team will find and take you to the places that guarantee the best shark diving in Thailand. Our carefully planned itineraries make sure you avoid busy periods and long, uncomfortable travel times.
Scuba diving holidays for all experience levels: Our holiday packages include trips for groups of differing levels of experience and even non-divers and snorkellers. Each person can enjoy the liveaboards in Thailand or luxurious resorts as they prefer.
Amazing value for money: We have relationships with hotels, tour operators, boat crew, hotels, and many other professionals, which we can use to make sure that you always get the best value for money.
If you are dreaming of experiencing the best shark diving in Thailand but are not quite ready for an open water whale shark dive, or have never been scuba diving before, you can take one of our PADI diving courses. Courses are also excellent value and a fun, social learning experience.
Discover what we can offer on our full range of scuba diving holidays in Thailand and any of our other dive destinations, or just get in touch to book your place on a shark adventure today.
View Our Upcoming Trips to Thailand
Take the Plunge – Get in Touch Today – info@oysterdiving.com
Places fill up well in advance so please contact us to book your place today. Here we will explore in more detail the best scuba dive sites available, the types of fish you can expect to see and the water temperatures and conditions you are likely to experience.
What Are the Best Shark Dive Sites in Thailand?
You will find incredible shark diving and other styles of scuba diving adventures around many of Thailand's islands. All of these islands are accessible by short flights from Bangkok or ferry rides.
The main islands for shark diving in Thailand include the following:
Koh Tao: Right in the middle of the Gulf of Thailand lies Koh Tao, which includes the aptly named Shark Bay. You can swim with smaller sharks, like blacktip reef sharks, and plenty of other marine life right off the shore. A similar site on Koh Lanta is Aow Leuk. The majestic whale shark can be found at sites further out to sea as well.
Koh Lanta: This is an island on the other side of the Gulf of Thailand, in the Andaman Sea, and it is a great place for shark diving in Thailand due to its growing numbers of leopard sharks, zebra sharks and whale sharks. In Shark Point, you can see oceanic whitetip sharks among manta rays and other creatures.
Phuket: The largest island in Thailand, this destination offers plenty of shark diving and lots of other resort or cultural activities, too, so it is great for an all-around holiday. The best place to dive in this area is another place also confusingly called Shark Point. This world-famous destination lies between Phuket shores and the nearby Phi Phi islands.
The numerous islands are sights to behold with their beautiful sandy beaches, amazing terrain and plant life, and exotic animal species. There are fewer cage diving opportunities on these islands as all of the shark species here are relatively docile, so the protection of a cage is unnecessary.
We visit many amazing sites on our newest liveaboard trip to Thailand, aboard 'The Junk', which will ensure you see whale sharks in complete comfort. There have been many thrilling trips on the Junk, a historical 33-metre-long vessel with 100 stories.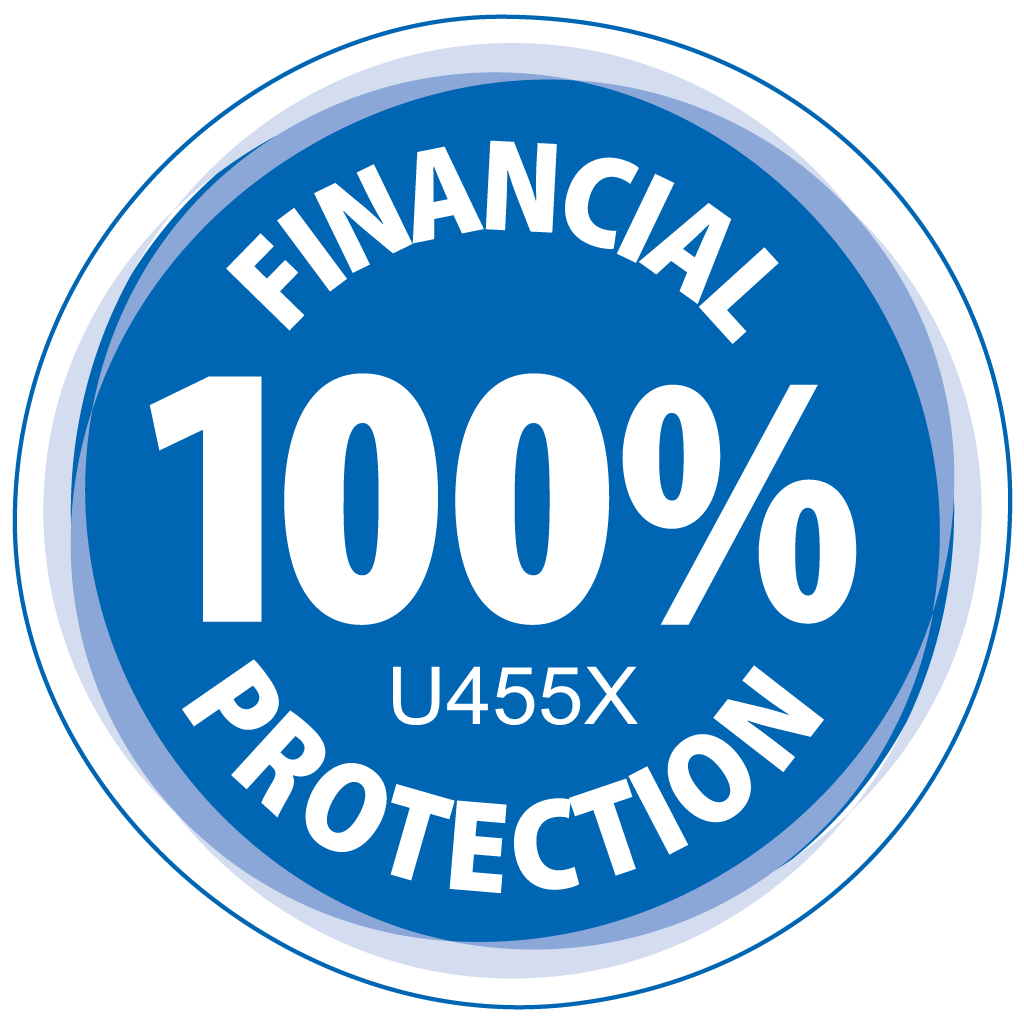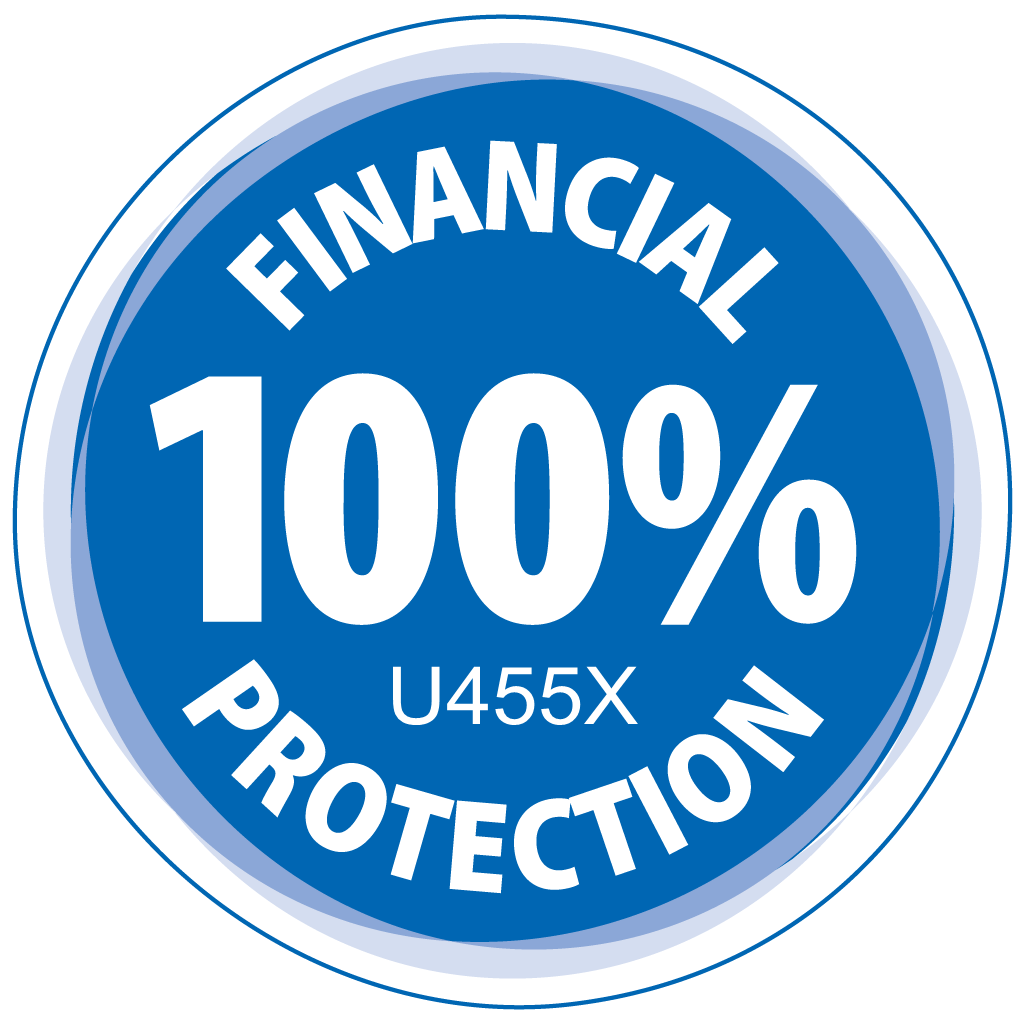 Important Information About Financial Protection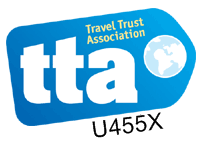 We are proud members of the Travel Trust Association.
The Travel Trust Association is a travel trade association. With 100% financial protection The Travel Trust Association exists to protect you, the customer, and they have been doing so for over 20 years. This means that any money you pay us is protected by the Travel Trust Association.
What Types of Shark Species Can I See When Diving in Thailand?
When swimming among the various dive sites mentioned above, you can expect to see some of the following interesting shark species, though these can vary in frequency and numbers: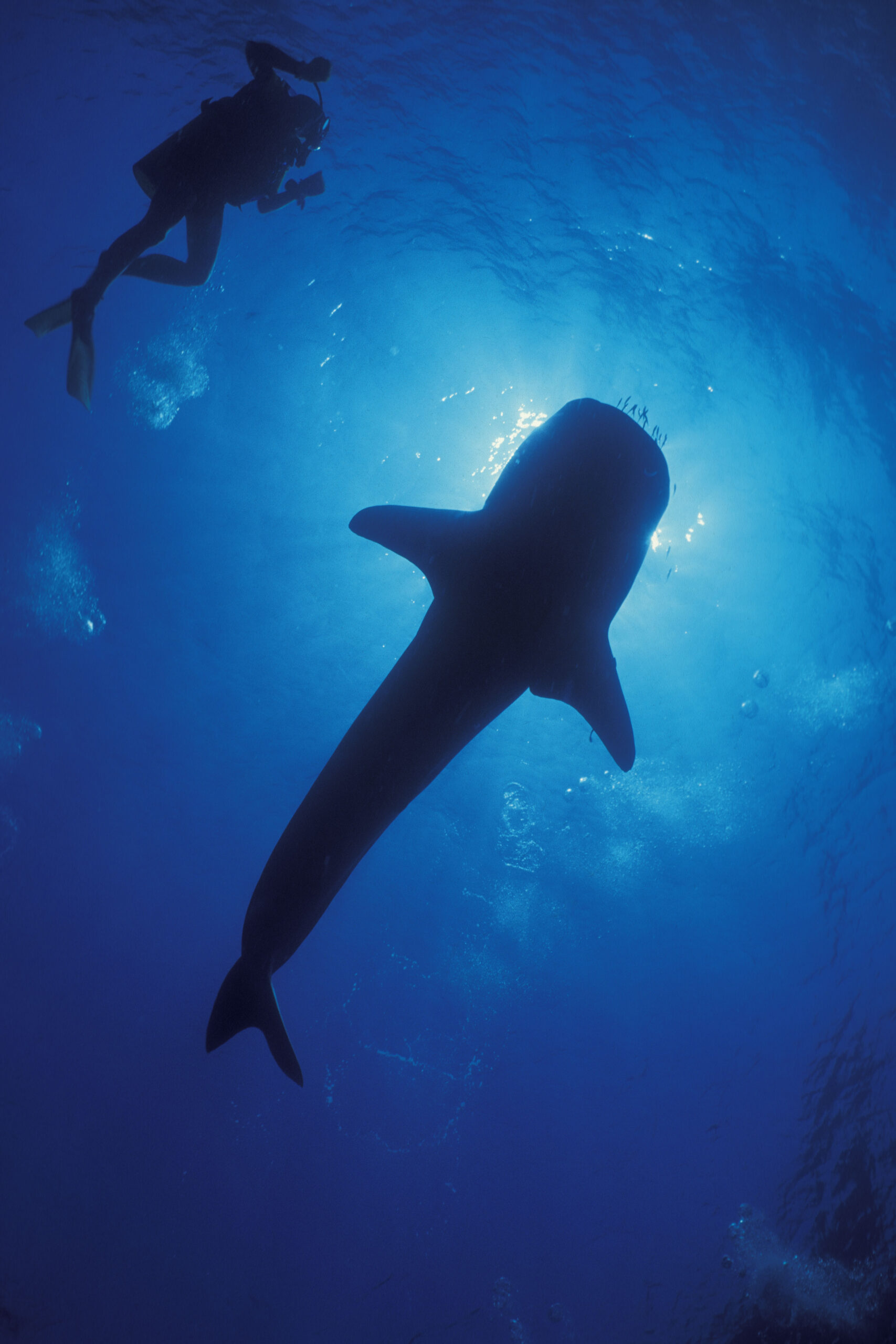 Blacktip reef sharks
Guitar sharks (technically a species between a shark and a ray)
Hammerhead sharks
Leopard sharks
Oceanic whitetip shark
Whale sharks
Zebra sharks
There is an abundance of other marine and reef life to view in Thailand's pristine waters, as well as the incredible sharks. The sheltered position of the country's islands makes them a haven for all sorts of wonderful marine creatures, from colourful rays to vibrantly-coloured shellfish.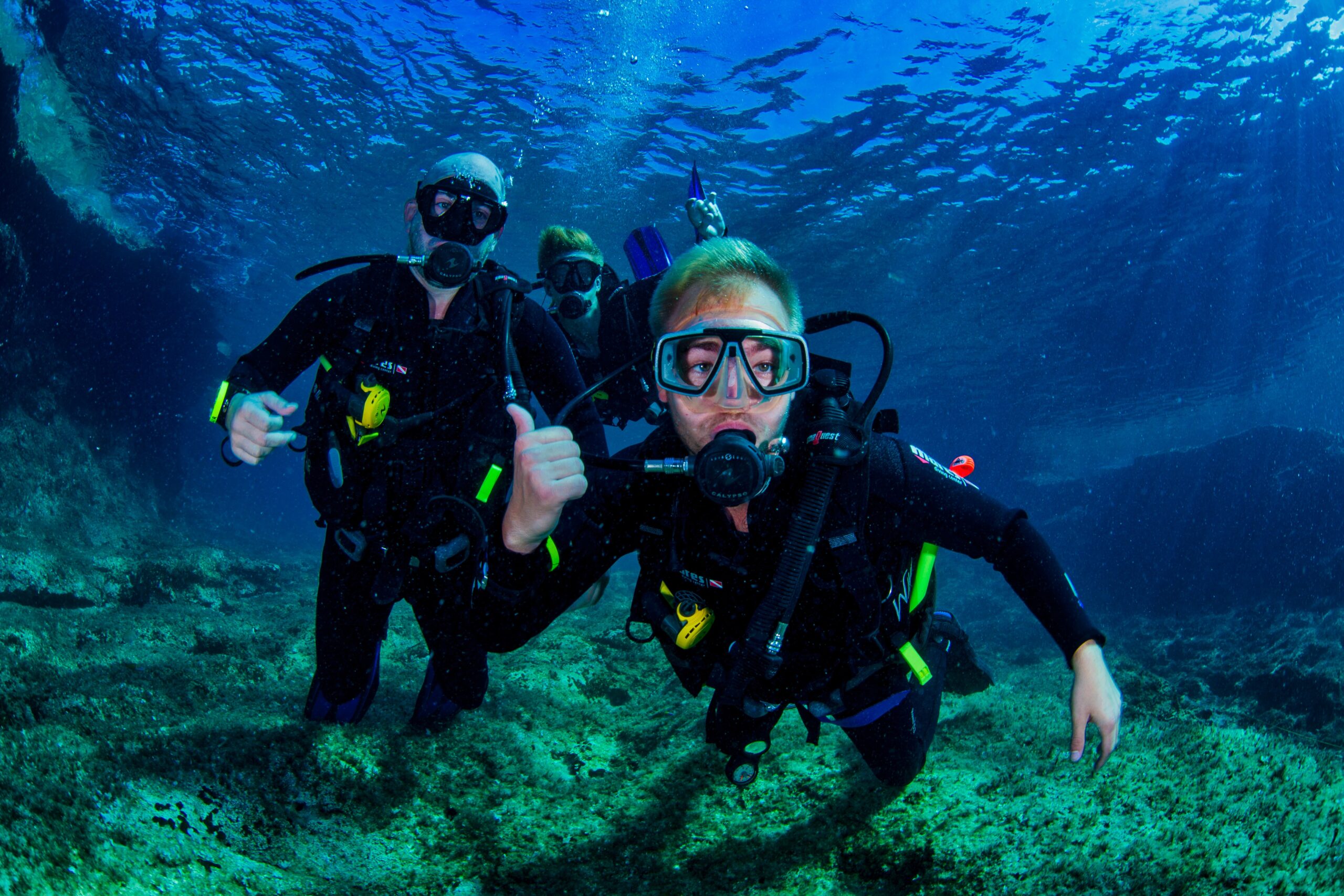 YOUR ADVENTURE STARTS HERE
Welcome to the UK's Premier PADI Scuba Diving and Travel Centre
What Are the Conditions Like When Shark Diving in Thailand?
Diving in Thailand will give you a chance to experience beautiful conditions, warmer than diving in locations like Cornwall and calmer than places like Guadalupe Island, so all skill levels will be comfortable in the region.
Depending on the dive site and the time of year you go shark diving in Thailand, the conditions can vary slightly. The following works as a general overview:
Water temperatures: The water temperature is very comfortable in Thailand thanks to its sheltered position and proximity to the equator. Waters average 29°C (84°F) almost all year. December slips to the lower-mid 20°C, but it is very consistent.
Visibility: Thailand has embraced its majestic potential with many national parks and firm laws that protect the waters, so visibility is usually excellent. Off-shore whale shark dives have lower visibility, but the usual is 20 metres to 25 metres (65 feet to 82 feet).
Currents: The water currents are very gentle, even for the slightly choppier open water dives. The open water dives require PADI Open Water certification but the currents for shore, reef, and safari dives are very gentle for beginners and snorkelers.
Going shark diving in Thailand will give you a magical combination of the most incredible dive sites, the most interesting species, and the best conditions you could ask for. If this is your first foray into the thrills of shark diving, then Thailand is one of the best destinations of all.
Book Your Great-Value Holiday Package & Go Shark Diving in Thailand
From the shores of the islands on either side of the Gulf of Thailand to the open water dives between them, and the country's coasts, there is plenty of opportunity for awe-inspiring shark diving. You can swim with gentle giants and smaller species of sharks in complete care and safety.
Book a superb-value scuba diving holiday package with us and enjoy the adventures of shark diving with our PADI-certified instructors. We can help a couple, group or individual enjoy a life-changing dive trip across the globe. Contact us to book your spot on a dream trip today.