Diving Holidays in Thailand
Diving in Thailand
Thailand is a wonderful country full of culture and vibrancy, great food and amazing weather as well as some of the best diving spots in the world. You can enjoy wreck dives, safari dives and cave or wall dives in many dive sites around the country.
We are experts in diving locations in many countries throughout the world. If you plan to travel to Thailand to experience diving, whether you want training and lessons from PADI-qualified instructors or interesting and high-quality dive sites, you can get some new knowledge on this diving location from us here.
Although plans are subject to change, we will presumably do a 3-centre trip that covers 4-6 nights for a liveaboard holiday in December of 2022. We aim to use liveaboard dive boats such as The Phinisi, or The Junk – which are sister boats. We plan to then do 1 week near Phuket before staying a couple of nights in Bangkok.
View Our Upcoming Trips to Thailand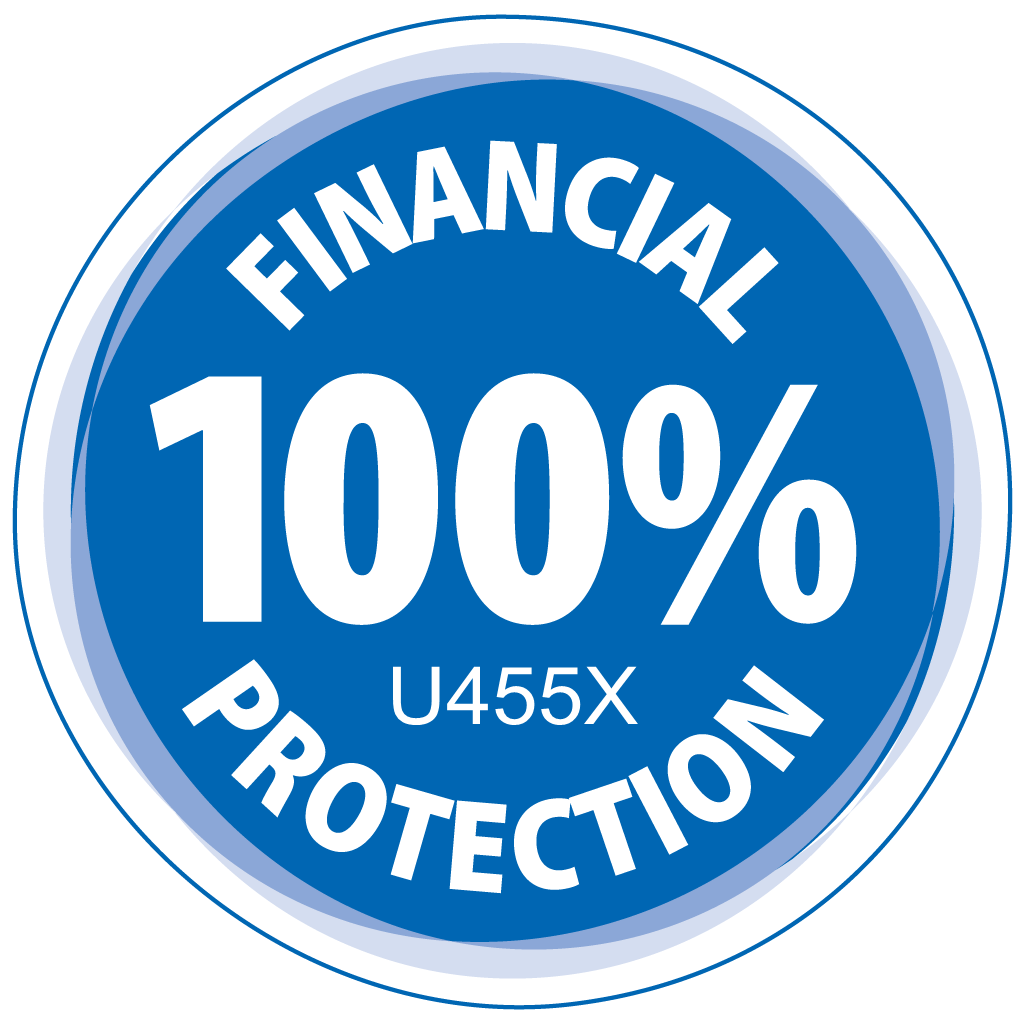 Important Information About Financial Protection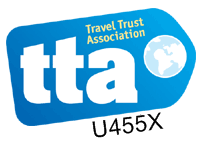 We are proud members of the Travel Trust Association.
The Travel Trust Association is a travel trade association. With 100% financial protection The Travel Trust Association exists to protect you, the customer, and they have been doing so for over 20 years. This means that any money you pay us is protected by the Travel Trust Association.
Take the Plunge – Get in Touch Today – info@oysterdiving.com
Places fill up well in advance so please contact us to book your place today. Here we will explore in more detail the best scuba dive sites available, the types of fish you can expect to see and the water temperatures and conditions you are likely to experience.
Top diving spots in Thailand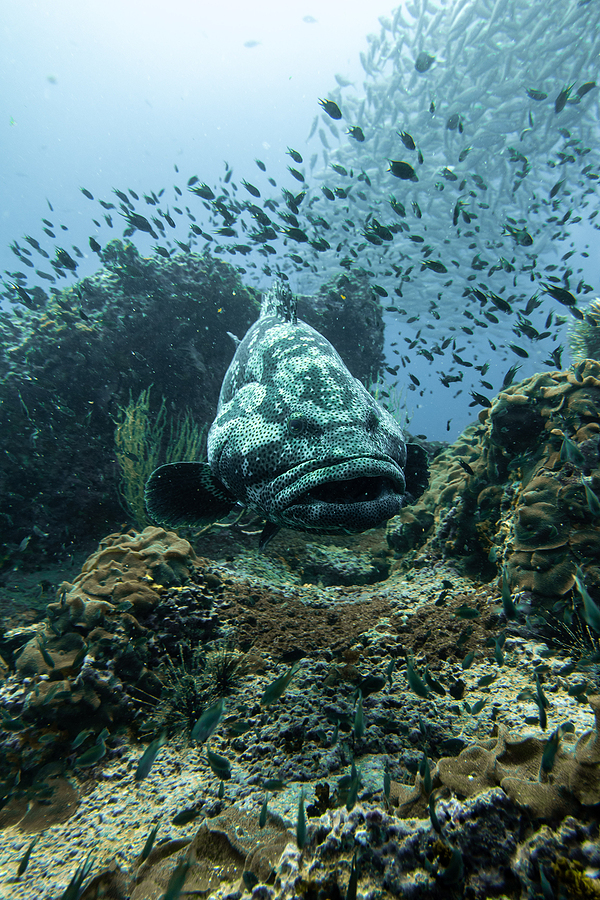 Koh Tao Dive Sites
Meaning 'Turtle Island', Koh Tao (which people also spell Ko Tao) is a great place for low-cost accommodation. Koh Tao is a known location for backpackers and has a bustling and vibrant atmosphere.
The top dive sites in Koh Tao include the following:
Chumphon Pinnacle: Take a dive boat 12 kilometres offshore and you arrive at Chumphon Pinnacle, a dive site with some of the best safari diving and various types of fish. As it is offshore it is suitable for advanced divers as opposed to those in training, if you are lucky you might see a whale shark.
Green Rock: A cave dive with interesting rock formations and caverns. There is also a large amount of soft coral to view during this dive. It is off the coast of Koh Nangyuan, a smaller island off of Koh Tao. Stronger currents and accessibility issues make this more suitable for experienced divers.
HTMS Sattakut: A fabulous wreck dive just off the shore, so you do not need a long dive boat trip before exploring. Sunk in 2011, it is also one of the best safari diving spots, with multiple types of fish attracted to one of Thailand's latest artificial dive sites.
Junkyard: A reef dive ideal for training, it is one of Thailand's other artificial diving spots. With a maximum depth of the 12 meters, your PADI-qualified instructor can help you learn during lessons and help refresh your skills. The calm conditions draw some of the more exotic fish species.
Leam Thien: On Koh Tao's east coast, the winds and depth make this dive site suitable for divers with some experience but also those with smaller amounts of training. With no dive boat, you can go straight from the beach and enjoy bountiful flocks of fish, and even turtles.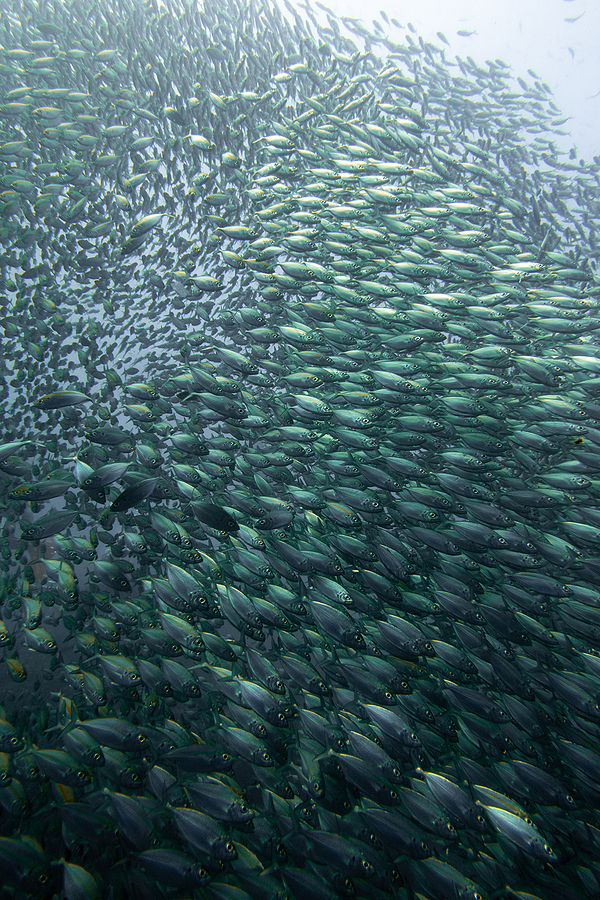 Sail Rock: Sail rock is a small island off of Koh Tao, and well worth the 1.5-hour trip to get there. The depth of this dive site, at about 40 meters, means it is suitable for more advanced divers. The location, between Koh Thao and the island Koh Phangan, regularly intrigues whalesharks.
Shark Island: One of the best diving spots for safari diving in Thailand. You might expect sharks, but the name comes from the island's shape resembling a fin. However, there is a very diverse marine life that extends to a depth of about 20 meters. Suitable for many levels but not beginners.
Southwest Pinnacle: One of the best dive sites for seeing rock formations and a great safari dive too. You can see some varying underwater atmospheres and a mixture of marine life. The strong currents and level of depth mean this scuba diving experience is best for experienced divers.
Twins and Buoyancy World: One of the most inclusive dive sites and suitable for beginners in training. 'Twins' is the name of the bay where this diving spot is, and 'Buoyancy World' is the name for the local artificial reef. Coral growth is continuing all the time here, and there is also a small wreck.
White Rock: Offshore of the popular Sairee Beach, you can find a lot of marine life, including green turtles and hawksbill turtles for an amazing safari dive that is suitable for all levels. This is a very accessible dive and a convenient location.
You have to experience Koh Tao to understand the atmosphere, but suffice to say it is home to some of the best diving sites in the whole of Thailand. The diversity of wreck diving sites, extended diving boat trips for open water dives and impressive underwater geology mean there is something for all levels.
Visibility is always pretty good but will vary depending on the dive sites that you visit. The water temperatures are pretty appealing too, with an average temperature of around 28°C. Overall Koh Tao is a diverse and accommodating diving location.
The Land of Smiles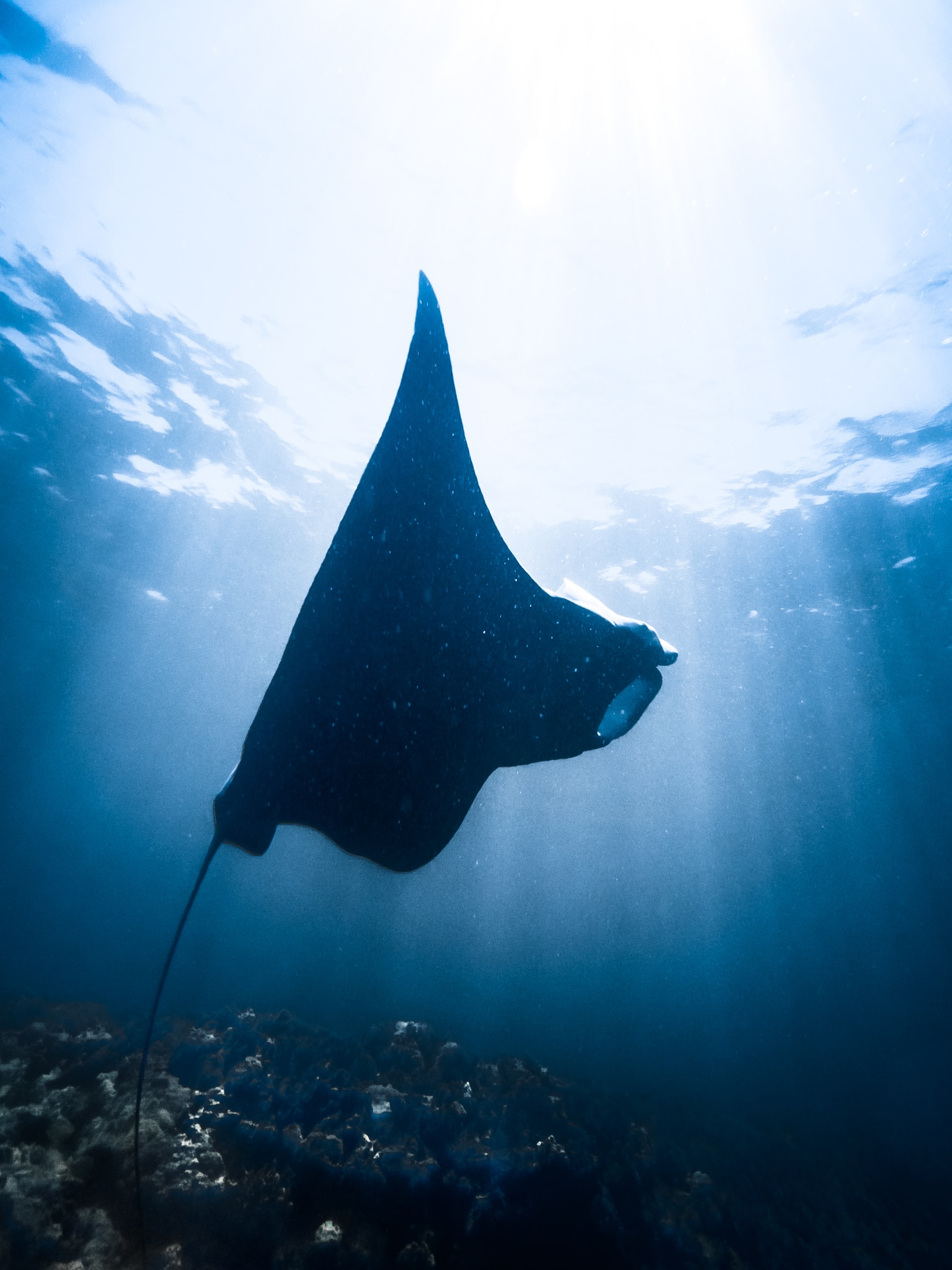 There are fewer places that you are more likely to call paradise than Koh Lanta, with a location on the west side of Thailand near Phuket. It is a beautiful national park location with many amazing luxury resorts and some of the best dive sites.
The top dive sites in Koh Lanta include the following:
Koh Bida Nok, Koh Bida Nai and Hin Bida: Another collection of islands, which people call 'The Bidas', you will find a diverse range of marine life that makes it one of the best safari dive sites in the region. The sheer abundance of fish is a key part of the draw.
Hin Daeng and Hin Muang: Two dive sites very close together that offer spectacular views of corals and many types of fish. You will take a dive boat to this location, which takes approximately 1.5 hours. Depths and issues with the current mean this location is better for divers with experience.
Koh Haa Yai: A collection of small islands off of the coast and nestling within the Adaman sea, you will take a dive boat out to this location. There are many caves and lots of other underwater scenery between this collection of islands. Whalesharks will sometimes visit here.
Koh Phi Phi: Famous as the uninhabited island in the film 'The Beach', you will find stunning and colourful underwater scenery and an amazing amount of cave dives. Most cave dives are only suitable for divers with a lot of experience, however there are also less advanced safari dives.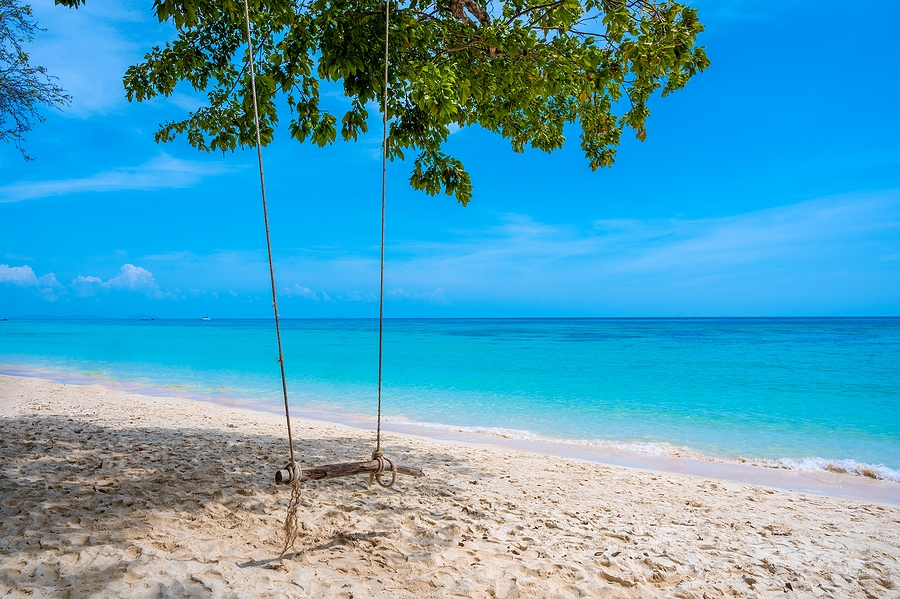 Why Koh Lanta?
Diving spots in Koh Lanta will take your breath away below or above water level. It is an iconic natural location and one of the most beautiful locations you will see in Thailand. The options for day trips to various locations, particularly Koh Phi Phi means that there is a range of choice for all tastes and skill levels.
Conditions are appealing in Koh Lanta too, with an average temperature at dive sites ranging from 28-31°C. Currents can vary depending on the depth and location of different dive sites, however there are many sites suitable for both beginner levels and scuba divers with more experience.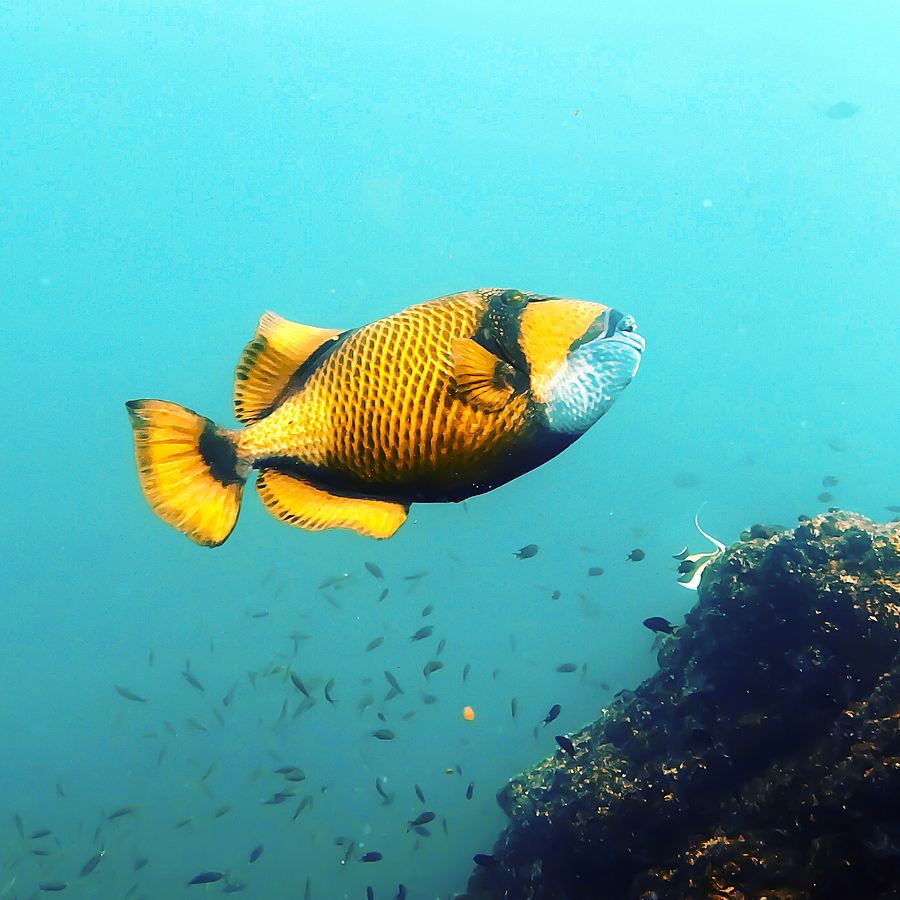 The final scuba diving location in Thailand that we will examine is the Similan Islands. It is quite a distant location, and generally only accessible in liveaboard scuba diving holiday packages.
Dive sites in the Similan Islands include:
Hin Pusar: This means 'Elephant Head' and offers you some of the best underwater scenery in Thailand, with huge granite boulders and interesting caverns and swimthroughs at depths of up to 40 meters. Suitable for more experienced divers.
Anita's Reef: One of the best safari scuba diving options on the Similan Islands is Anita's Reef, you will find a variety of marine life and quivering coral. You can also find a small wreck of a fishing boat to explore, and underwater scenery too, for an encompassing diving experience.
Fantasee Reef: Another amazing safari scuba diving site, many people consider this the best site on the Similan Islands. There are so many types of fish to see and the reef is in good condition. The site is hopeful to be open in 2022 after regeneration.
The Similan Islands are an exotic and distant place for scuba diving in Thailand and will probably be suitable for more advanced divers in general, as the distance and depths can be less comfortable for people in training. There are some accommodation options, but as an uninhabited island liveaboard is common.
While the currents and depths vary, visibility is generally very good at around 20-30 meters and temperatures are very comfortable, at around 26-28°C. An overall spectacular diving location with a range of sites, but with an open water location more suitable for advanced diving skill levels.
Types of fish and other marine life you can see when diving in Thailand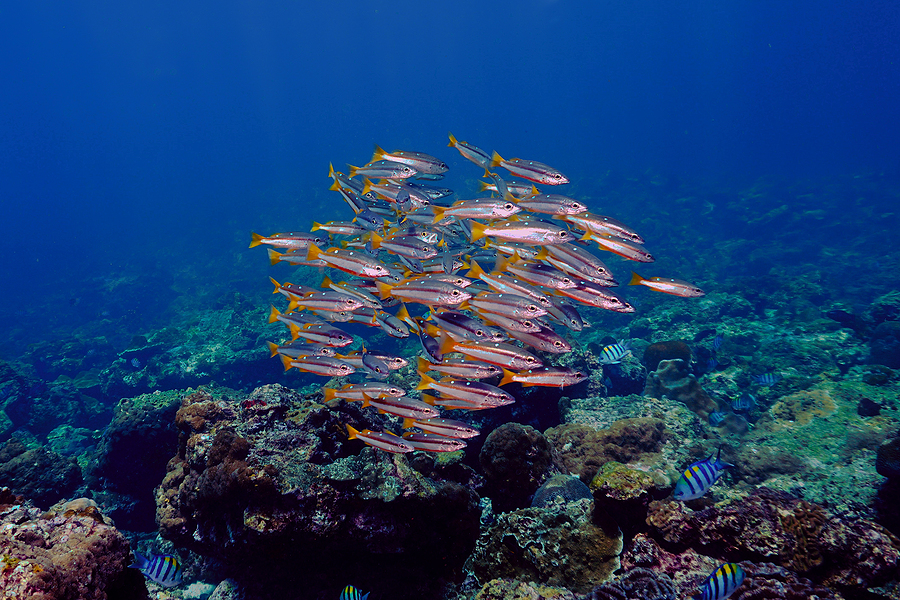 There is a huge amount of marine life to see in Thailand including the following species:
angelfish
bannerfish
barracuda, including chevron barracuda
batfish
bryde's whales
butterflyfish
clownfish
coral trout
damsels
drummers
filefish
fusiliers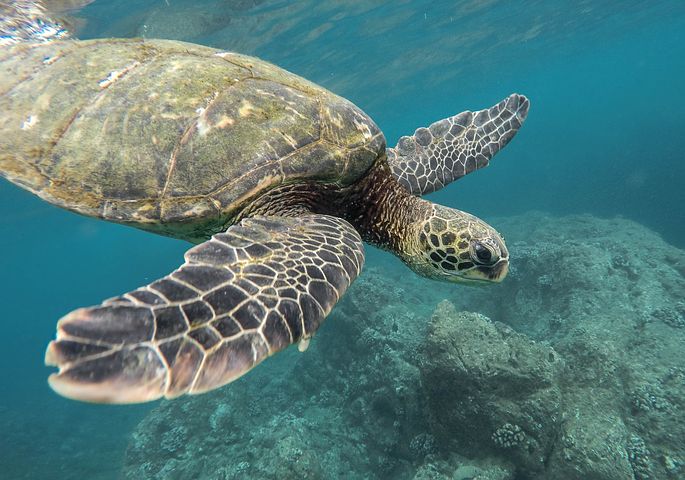 Even more..
groupers
humphead parrotfish
jacks
lionfish
moray eels
nudibranchs
pipefish
rabbitfish
rays, including blue-spotted ribbontail rays
leopard sharks
stingrays
sea hares
sea snakes
snappers
trevally fusiliers
triggerfish
turtles, including green and hawksbill turtles
whalesharks
wrasse eels
Diving packages with Oyster Diving
You should now have a much better idea about the best diving in Thailand, which can take place in a range of different diving spots.
We aim to offer diving packages to Thailand in December 2022. The excellent part of choosing Oyster Diving for your diving holiday is the luxury resorts that we offer as part of our accommodation, which many operators will not provide.
Luxury resorts you can enjoy in between diving spots include:
Four Seasons, Koh Samui: A resort where it is easy to reach the dive sites of Koh Tao.
Anantara Rasananda, Koh Phangan: Another resort where it is easy to reach the dive sites of Koh Tao.
Banyan Tree, Koh Samui.
The Sarojin, Khao Lak.
Pimalai Resort & Spa, Ko Lanta Yai.
Haadtien Beach Resort, Koh Tao.
We give you access to PADI-qualified instructors for the best diving experience in Thailand. Our diving packages are suitable for all skill levels and our friendly, diverse group will handpick all the diving spots.
At Oyster Diving, we take you on the best diving holidays in the world. Spaces fill up fast, so to take advantage of our years of experience in finding the best locations you can contact us today to book your diving holiday in Thailand.