What Is The Diving at Wraysbury Dive Centre Like?
Diving at Wraysbury Lake – Diving Review
You'll often hear really mixed reviews by divers from Wraysbury. From a training and practice perspective it is superb. The sometimes challenging temperatures of the UK and reduced visibility compared to blue water diving means that divers have to learn quickly to become good.
We often see that when our students then go on holiday they are much more relaxed and controlled then similar new divers that learnt in the clear.
The dive centre itself is basic but has everything you need; changing facilities, a café, air refills and plenty of room to set your kit up. A few more facilities such as improved toilets and hot showers wouldn't go a miss but it doesn't really detract from the overall experience.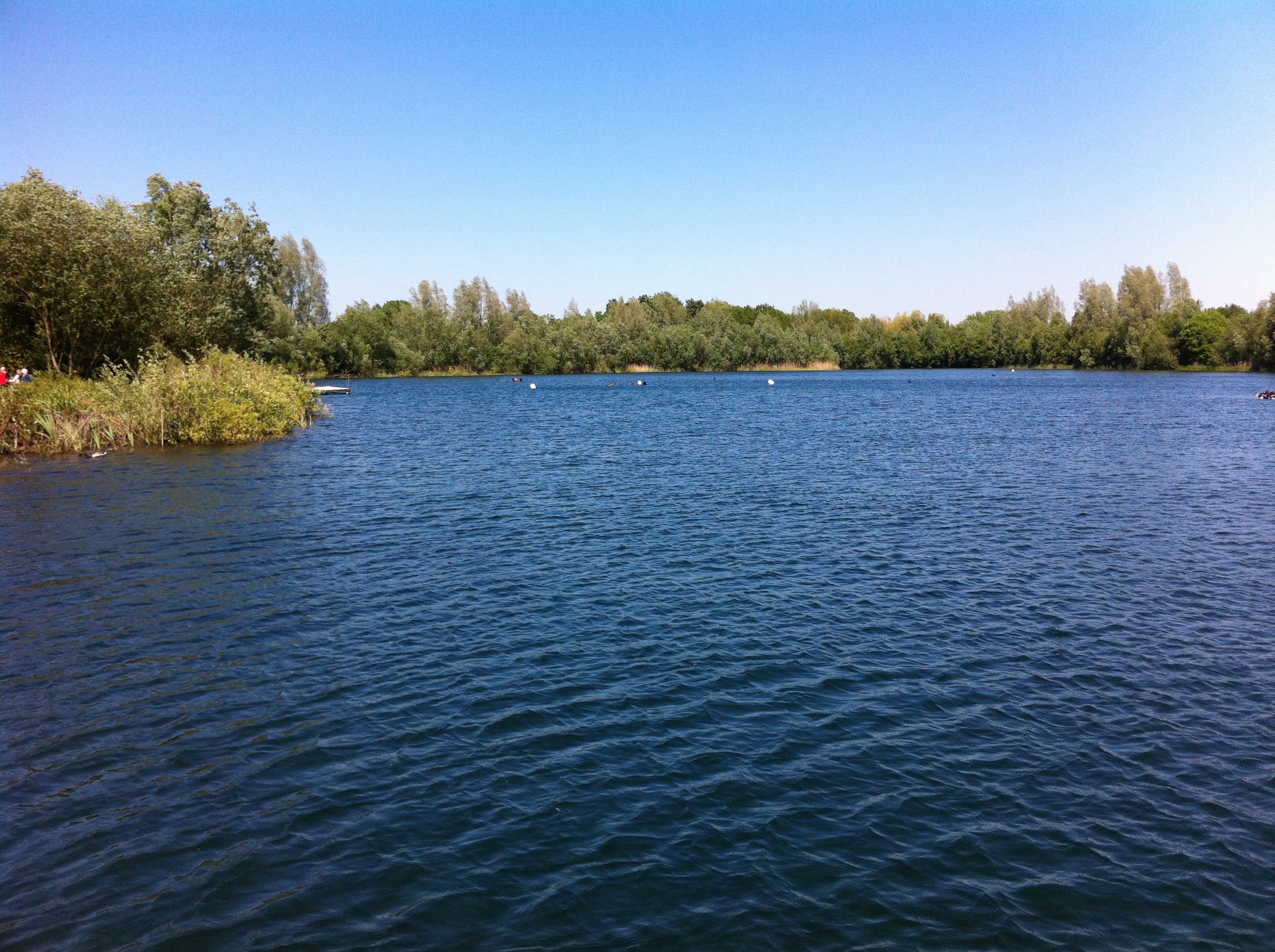 Particularly on weekends there is generally a good buzz around the place from all of the other divers around and plenty of banter can be heard in the background.
If you are planning on diving between November and April then I would definitely recommend using a dry suit, but ensure you are qualified to use one first! Invest in some thermals and a decent undersuit and you'll never feel the cold.
Visibility can be hit or miss, if you go in the height of summer and happen to swim through an area where another dive school has just been then it can be murky. However generally you can see 5-6 metres which is plenty enough to see the sunken attractions.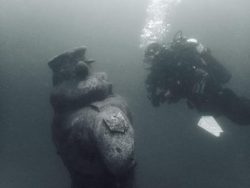 Underwater Wraysbury has purpose built training platforms so you don't need to kneel in the silt. Once you've done with your skills then there is plenty to see; lots of sunken boats, props from nearby Thorpe Park, reeds that hide small fish, taxi's bus and VW camper van. Cargo containers make a nice swim-through and there are lots of other hidden treasures for the keener eye. Although not bursting with life there are plenty of fish and crayfish to see if you know where to look.
So in essence it's not the Maldives but it is accessible, cheap (£10 entry fee), you can maintain and learn new skills and you can still have a laugh with the other divers.