[widgetkit id="107″]
2019 Paddle Around the Pier
6-7th July 2019, Hove Lawns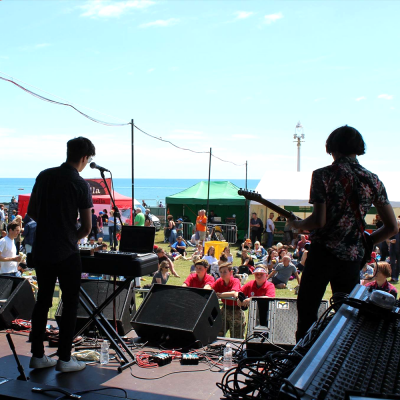 Sorry but you have missed this years event but you can READ ALL ABOUT it on our blog.
Oyster Diving will be hosting the recreational diving for Paddle-Round-the-Pier, Europe's largest FREE beach festival, raising £1,000's for charities. Enjoy live music, kids stage, lots of watersports events including scuba diving, surfing, kayaking, stand up paddle boarding, kite surfing and windsurfing.
There are lots of ways you can get involved and have fun underwater:
Trial Dives
We will be conducting trial dives at the following times in the 20m outdoor demo pool with a minimum age of 10 years old.
Saturday 6th July
11.30
13.30
16:30
Sunday 7th July
09:30
11:30
13:30
16:30
The 30 minute session costs £20 which includes tuition and equipment hire. There are only 6 spaces on each trial dive so reserve your space in advance.
Dive Around the Pier
Assuming the weather is okay we will be planning to do a dive around the old West Pier on Sunday 7th July at time at 12.30pm. We will meet you at our offices on Shoreham Harbour:
Maritime House
Basin Road North
Portslade
BN41 1WR
You will be able to hire kit from us and we will have a boat here to collect us and take us to the pier. We will have a dive guide on hand but you must be open water qualified or higher, have dived in the last 12 months or more, be comfortable diving in the sea and have an SMB/Reel.
There is a £40 boat fee plus £25 equipment hire if you require it. The dive will be subject to weather conditions.
2019 Underwater Summer Games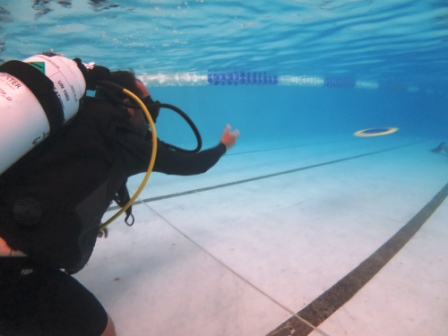 Come and have a laugh at the Underwater Summer Games in the shallow outdoor pool. You can find full details on our Underwater Summer Games page.
As well as having some good fun the event hopes to raise funds for the Scuba Trust. The Scuba Trust helps those with disabilities and their friends experience the joy and freedom of scuba diving. The aim of the Scuba Trust is to provide a level playing field by arranging training and obtaining funding to subsidise applicants who, due to disability, encounter difficulty in finding suitable instruction and who may face a greater outlay for training and recreational diving after certification. For more details visit https://scubatrust.org/