The Paddle Around the Pier, Brighton Event 2019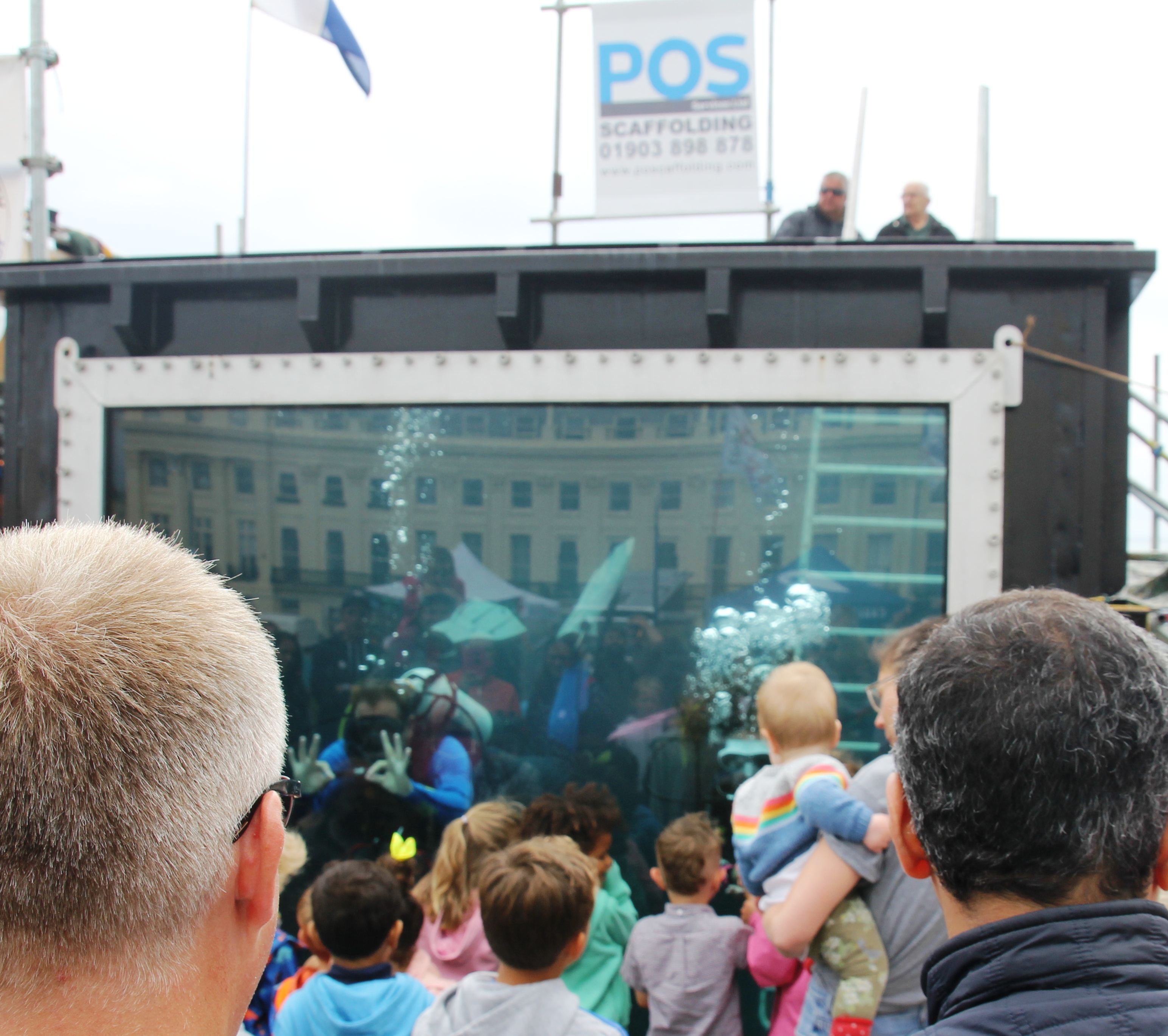 The Brighton Paddle Round the Pier event is the largest FREE charity beach festival in Europe. The weekend saw an estimated 50,000 people meet together on Brighton's seafront and enjoy the very best in water, live music, entertainment, dive shops, and more. It was two days of sunshine and swimming.
The Paddle Round the Pier Popularity
Paddle Round the Pier was started in 1996 by a group of surfers who wanted to raise funds for the charity Surfers Against Sewage. Since it began, the event has raised more than £300,000 for organisations such as The Wave Project, Brighton Surf and Lifesaving Club, and The RNLI. Although initially started to appeal to water-sport enthusiasts, Brighton's paddle round the pier is enjoyed by people of all ages and stages of life.
Oyster Diving at Paddle Round the Pier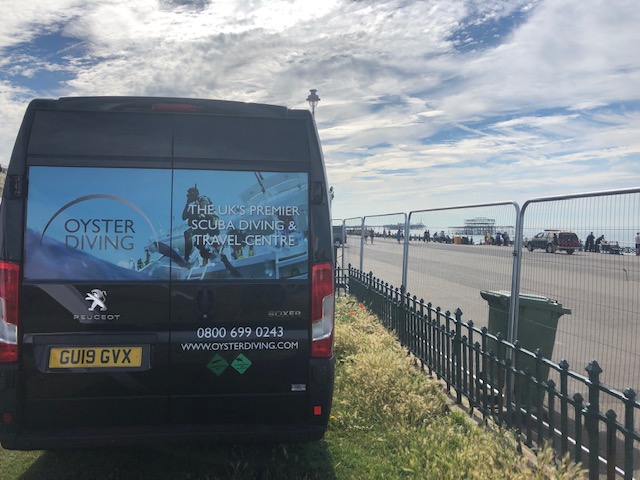 Many of the Oyster Diving team came to enjoy the event and we met thousands of people wanting to find out more about our diving courses, dive equipment, and spectacular diving holidays. We were supported by the Scuba Trust, PADI and Aqua Lung.
We conducted try dives at the 20m outdoor pool for anyone and everyone ages 10 years old and over. And on Sunday, we hosted a dive around the pier from our Oyster Diving boat. Divers who had dived in the last 12 months were able to take part in this.
Everyone had a fantastic time and we introduced hundreds of new people to the joy of scuba diving in Brighton. If you were at the event and you would like to find out more about us or come to visit our Brighton shop, get in touch.
See some of the magazines we were featured in below: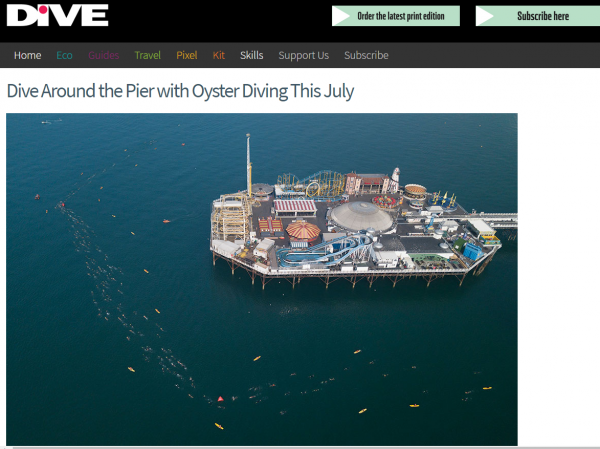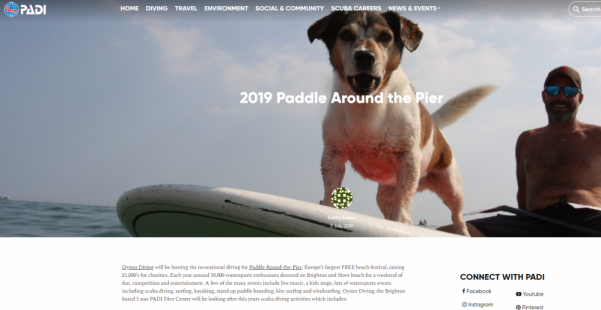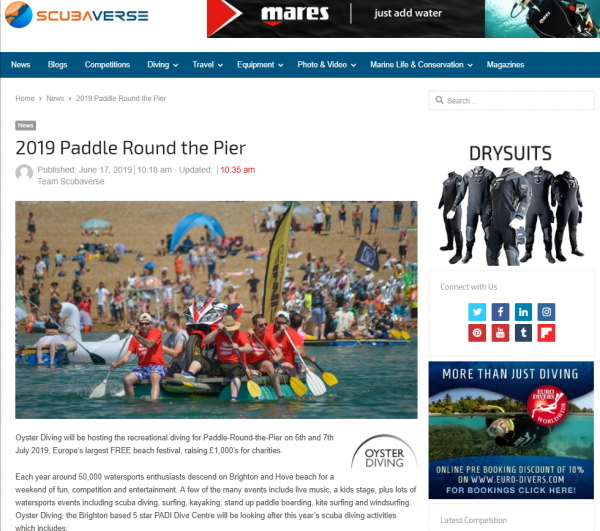 Discover More Oyster Diving News Below
Summer is a busy time for Oyster Diving as the hot weather gets everyone out and down to the beach. And what better way to explore than under the water? If you train to scuba dive with us, it's not just Brighton's waters you can explore, but you can also dive around the globe.
Our Long Weekend Diving Trip to Malta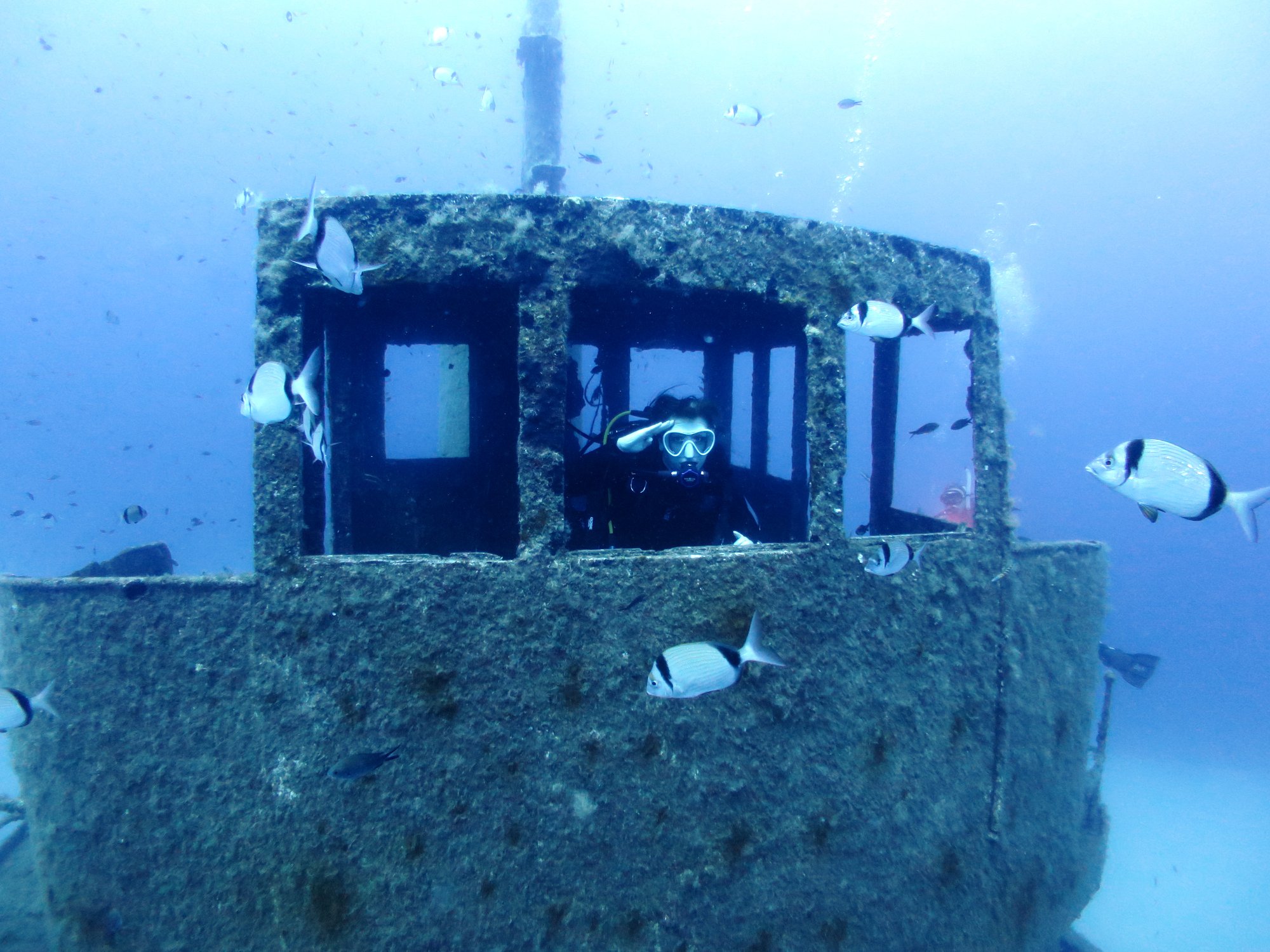 At the end of June we ran a long weekend to Malta. As a group we enjoyed discovering the many fish and creatures that lay below the surface, as well as the wrecks that sat on the ocean floor. Malta had so much to offer and we had a fantastic time exploring. You can discover all the photos from our trip on our Facebook page.
New Scuba Diving Venues in Cheltenham and Gloucestershire
At Oyster Diving, we are passionate about teaching people to dive. To help teach as many people as possible, we have launched a new scuba diving training venue in Dean Close School,Cheltenham. This luxury private school is conveniently accessible from the M4 and M5, making it the perfect training location. Learn to dive in the confined swimming pool at a comfortable 29 degrees celsius.
We are About to Launch Camp Beaumont
Children love discovering new things, so why not introduce them to the joys of scuba diving? We are about to start our annual courses at Camp Beaumont, a summer camp for kids in and around London. The scuba diving taster sessions we offer here introduce your children to an amazing underwater world where they can learn to dive in a safe and controlled swimming pool environment.
Spaces are Filling Up Fast on Our Philippines Trip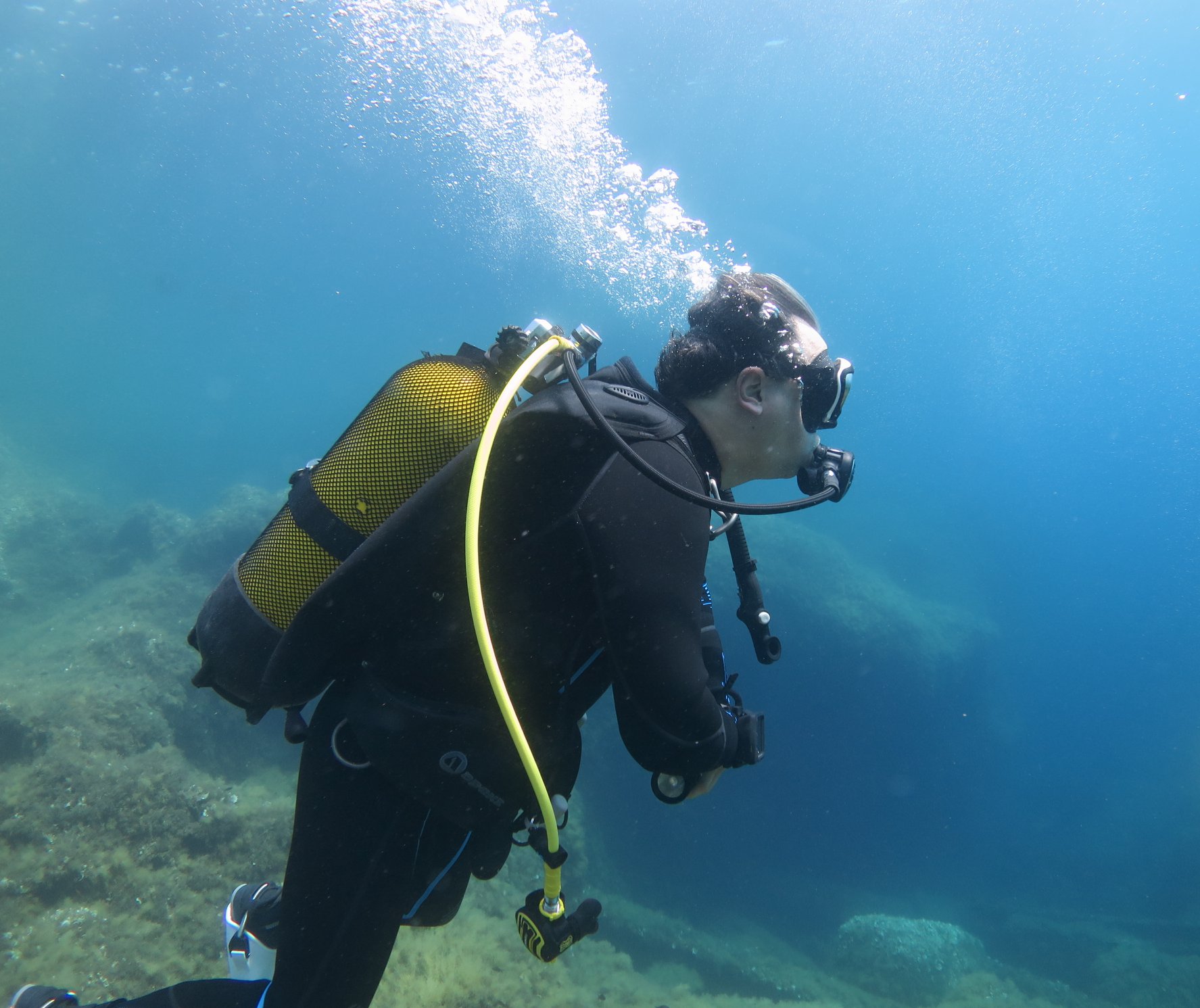 If you want to discover the Philippines with us, sign up to our March 2020 trip today.
Spaces are filling up fast and we don't want you to miss out, so book your space as soon as possible.
With over 7,000 tropical islands, the Philippines is one of the world's most popular diving locations. Discover coral-strewn across the western Pacific, dive in the tropical climate, and enjoy discovering one of the great treasures of Southeast Asia.
Our Trip to Lundy Island is the Perfect Adventure Closer to Home
We also have a few spaces left on our Seal Safari to Lundy Island. There are 40 amazing dive sites around Lundy Island that provide ample opportunity for discovery and adventure. Dive in reefs, drop off points, and shipwrecks. Lundy Island has so much to offer and of course, there are huge numbers of seals to swim with as well.
It is important to note that the water around Lundy Island can change quickly, due to the Gulf Stream mixing with the warm waters from the Caribbean. Therefore, we require all divers to be a minimum of an Advanced Open Water Qualification with at least 15 dives under their belts. You can find the details of the Lundy Island trip here.