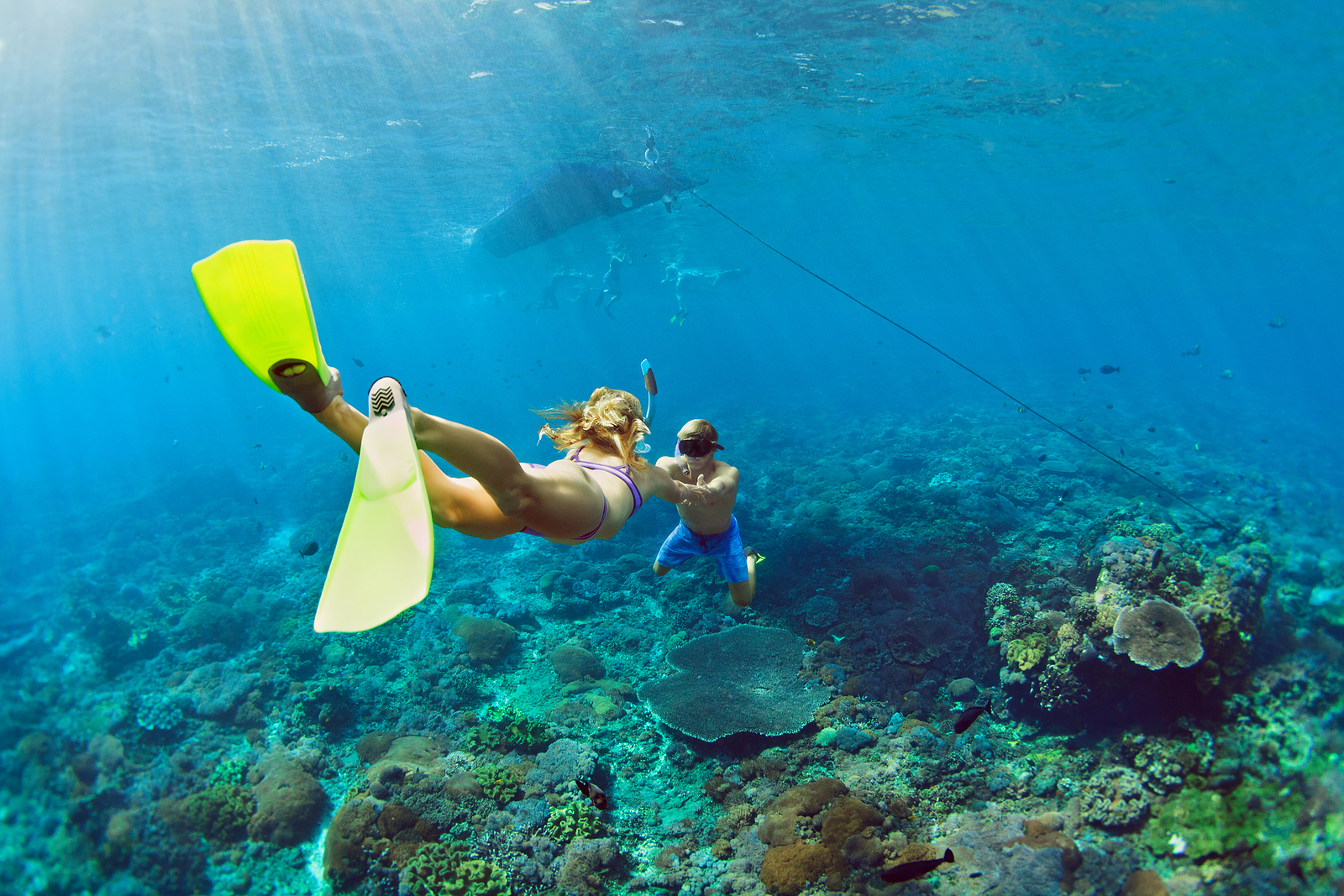 Discover Incredible Scuba Diving in Guadeloupe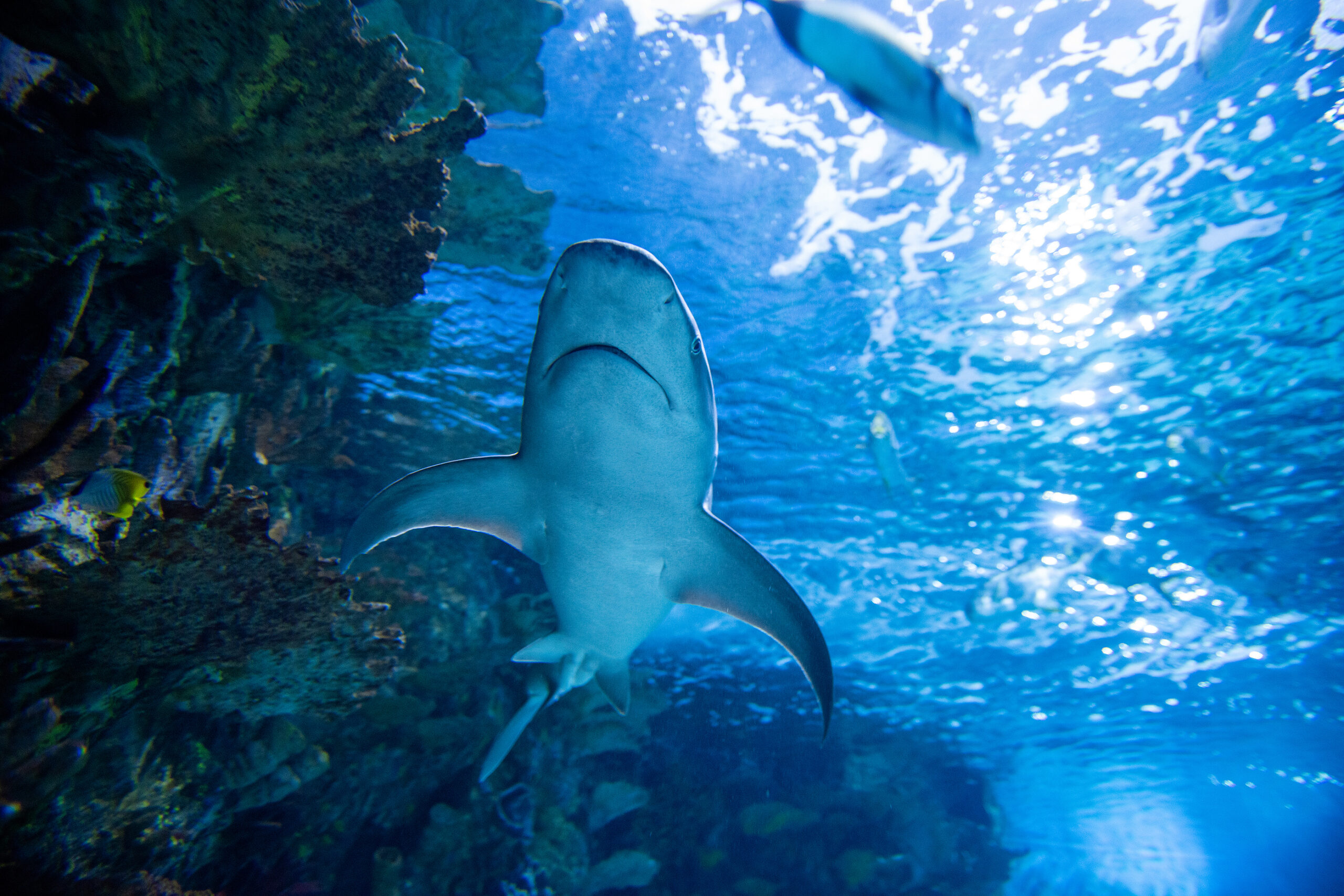 Whether you're looking to explore coral-carpeted shipwrecks, intricate caves or simmering underwater volcanoes, a Guadeloupe diving holiday will be sure to live up to expectations. Oyster Diving have years of experience running exceptional scuba diving holidays to Guadeloupe and other unforgettable destinations, helping you to create stories that can be told time and time again.
Where better to experience the unmatched thrill of scuba diving than a location which comes recommended by a scuba diving pioneer himself, Jacques Cousteau? The island archipelago of Guadeloupe lies in the Lesser Antilles of the Caribbean Sea, and boasts a multitude of unique dive sites suitable for divers of all experience levels.
Important Information About Financial Protection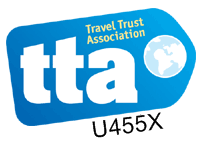 We are proud members of the Travel Trust Association.
The Travel Trust Association is a travel trade association. With 100% financial protection The Travel Trust Association exists to protect you, the customer, and they have been doing so for over 20 years. This means that any money you pay us is protected by the Travel Trust Association.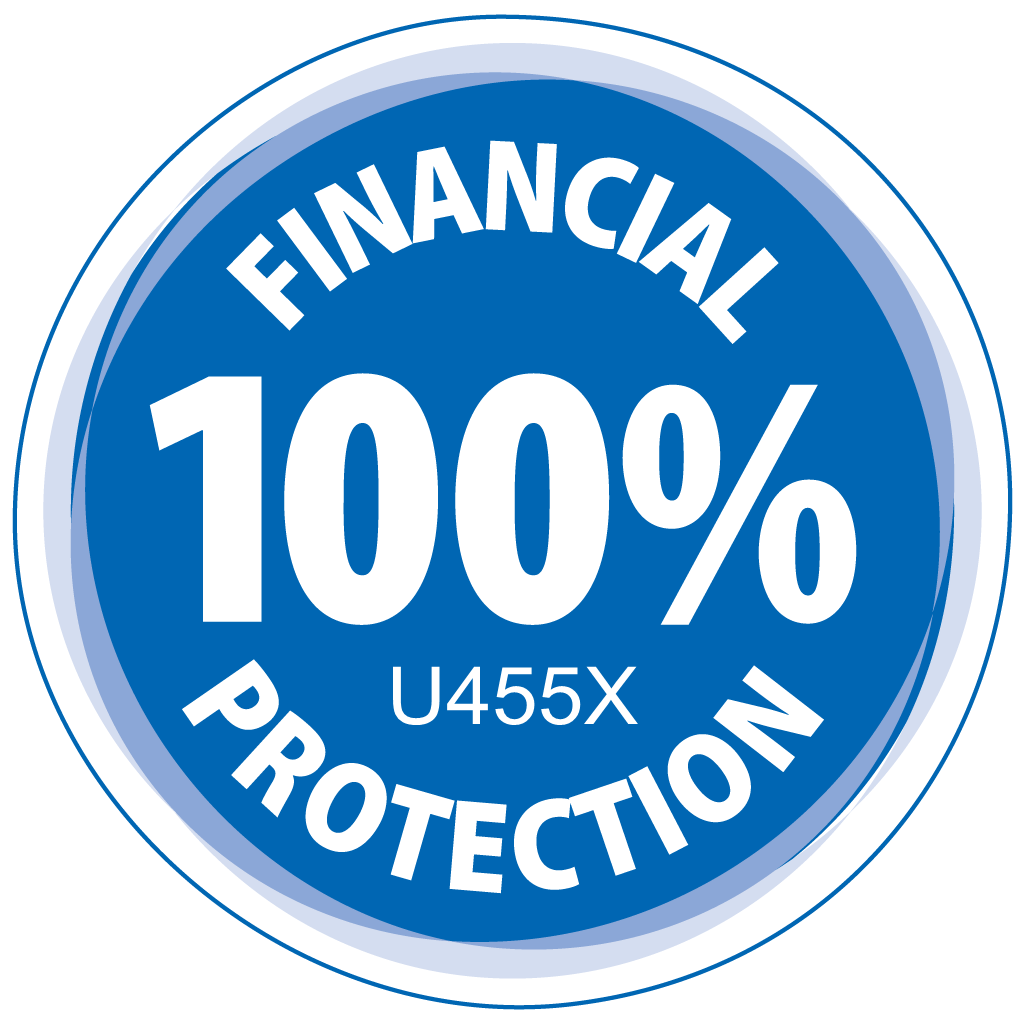 Take the Plunge – Get in Touch Today – info@oysterdiving.com
Places fill up well in advance so please contact us to book your place today. Here we will explore in more detail the best scuba dive sites available, the types of fish you can expect to see and the water temperatures and conditions you are likely to experience.
The Oyster Diving Difference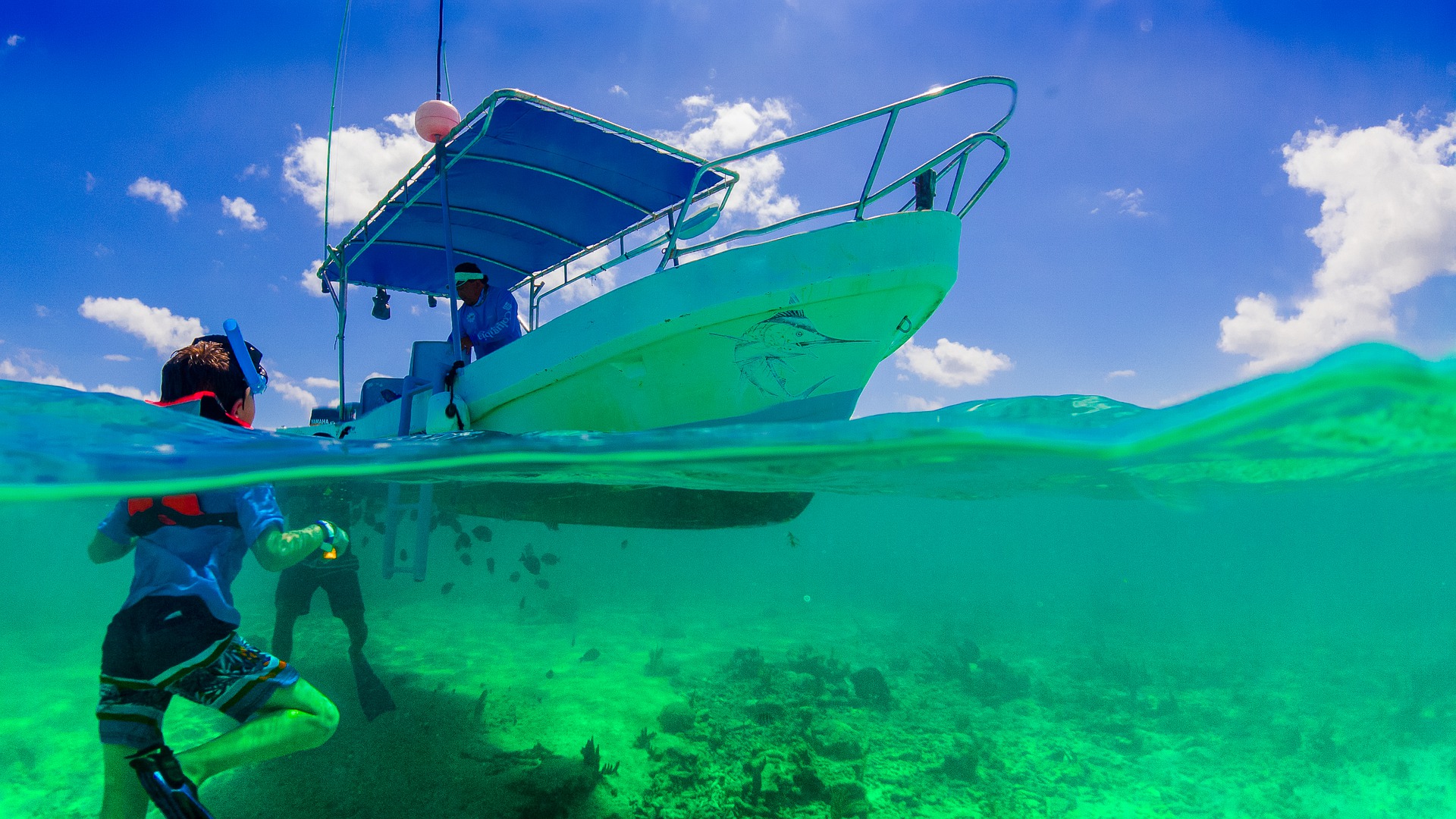 When you book onto an Oyster Diving holiday, you'll enhance your diving excursion with:
Something for everyone: We're experienced in running trips that cater for all experience levels, meaning that you don't have to be an expert to dive with us. Choose from our range of liveaboards and day trips or speak with our knowledgeable travel consultants for their guidance.
Fantastic value for money: Opting for an Oyster Diving package means benefitting from the best boat trips, hotels and tour operators around. We'll ensure that your budget is used to its full potential, and, as we're members of the Travel Trust Association, your money will always be protected.
PADI-qualified instructors: Our diving instructors have internationally-recognised diving qualifications, meaning that you're in safe hands on our diving holidays. From expertly-planned itineraries to on-trip support, you'll have access to the best instructors around.
Raring to explore the open water but not yet qualified? We can also help you get your diving skills up to scratch with a PADI Open Water certification. The world's most popular diving course gives you a life-long open water qualification, allowing you to dive to a maximum depth of 18m.
You can even supplement your current diving qualifications with advanced courses such as PADI Deep Diver, enabling you to dive up to 40m and pushing your diving skills to the extreme.
What Are the Top Diving Spots in Guadeloupe?
The archipelagic islands of Guadeloupe offer diving enthusiasts a plethora of opportunities to witness diverse marine life in its natural habitat. The main islands of Grande-Terre and Basse-Terre/Petite-Terre are connected by a bridge over the Rivière Salée, with several diving spots off their extensive coastlines.
But with four additional inhabited islands as well as several uninhabited islands and outcroppings, a scuba diving trip to Guadeloupe ensures an experience jam-packed with unique underwater adventures. Some of the top diving spots in Guadeloupe include:
La Grotte Aux Barracudas: The hidden wonders of La Grotte Aux Barracudas are renowned for being one of Jacques Cousteau's favoured diving spots. This unparalleled cave diving site is home to a vast school of barracudas, and experienced divers will be able to explore rocky crevices to uncover other marine wildlife such as lobsters, starfish and moray eels.
Le Franjack: One of three wrecks to be explored in Guadeloupe, Le Franjack is the perfect diving opportunity for beginner and experienced divers alike, due to the shallow waters in which it resides. Intentionally sunk in 1996, it's now overgrown with various corals and has become home to marine life such as triggerfish, damselfish and even stingrays, hidden amongst the wreckage.
Jardin de Corail: Located in the Cousteau marine reserve, this coral garden is one of the best diving sites in Guadeloupe for spectacular coral reefs. Divers of all levels will be able to swim at their own pace, with the reef beginning at 6ft and deepening to 150ft for more experienced divers. Sea turtles, jackfish and stingrays also inhabit these waters, and a 36-foot-tall statue of Jacques Cousteau watches over the serene underwater jungle.
Guadeloupe scuba diving sites are celebrated for their diversity, with a vast array of opportunities on offer for all levels of divers. Other diving spots include the Grand Cul-de-Sac Marin, a protected natural reserve with an expansive coral reef bustling with schools of fish, and Sec Pate, an advanced open-water spot located in the channel off Les Saintes.
To ensure your Guadeloupe diving itinerary covers all the best spots, book onto an Oyster Diving package and you'll get exclusive access to knowledge from top diving instructors, as well as a unique agenda of diving experiences.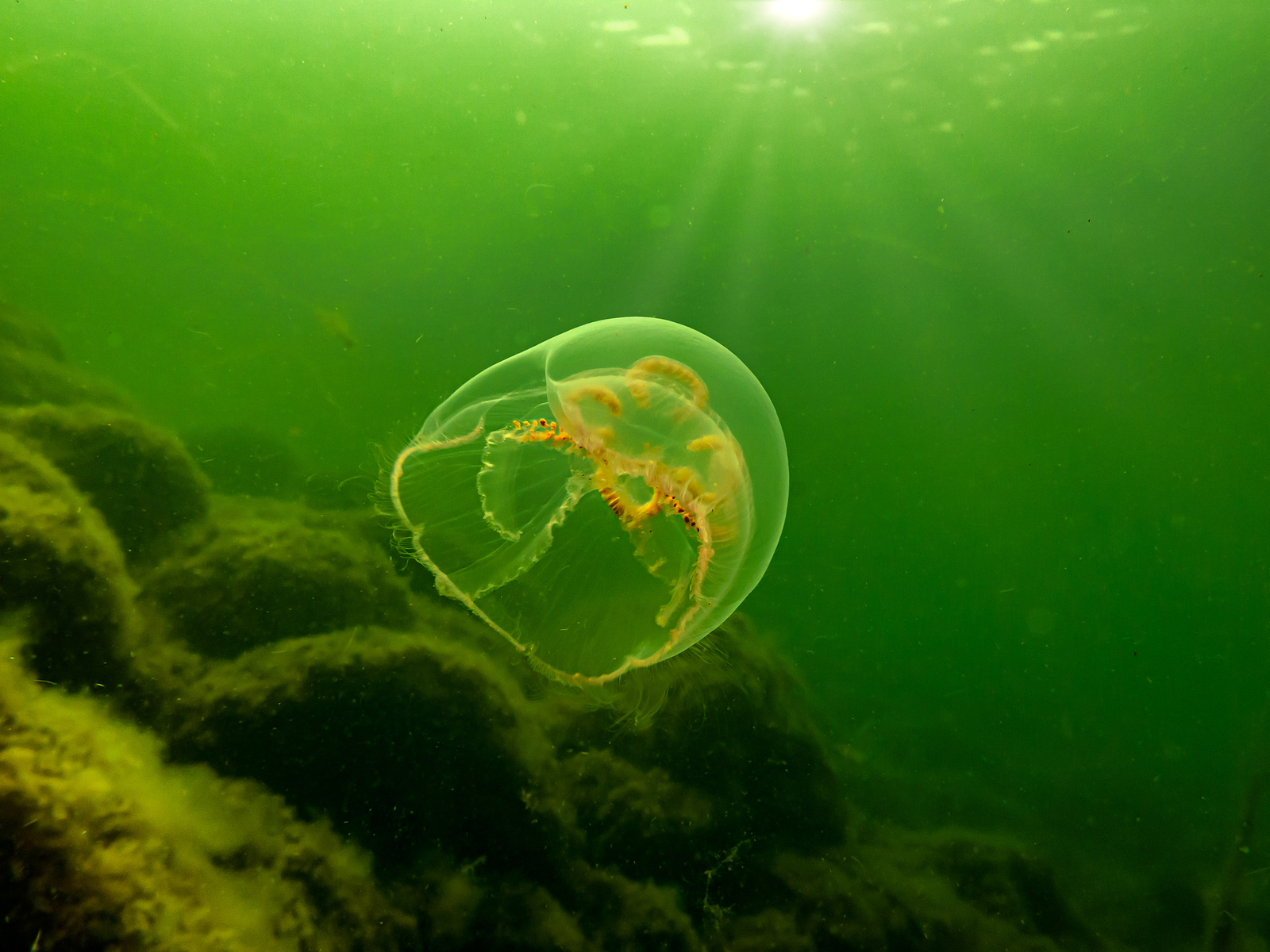 What Marine Wildlife Will I See in Guadeloupe?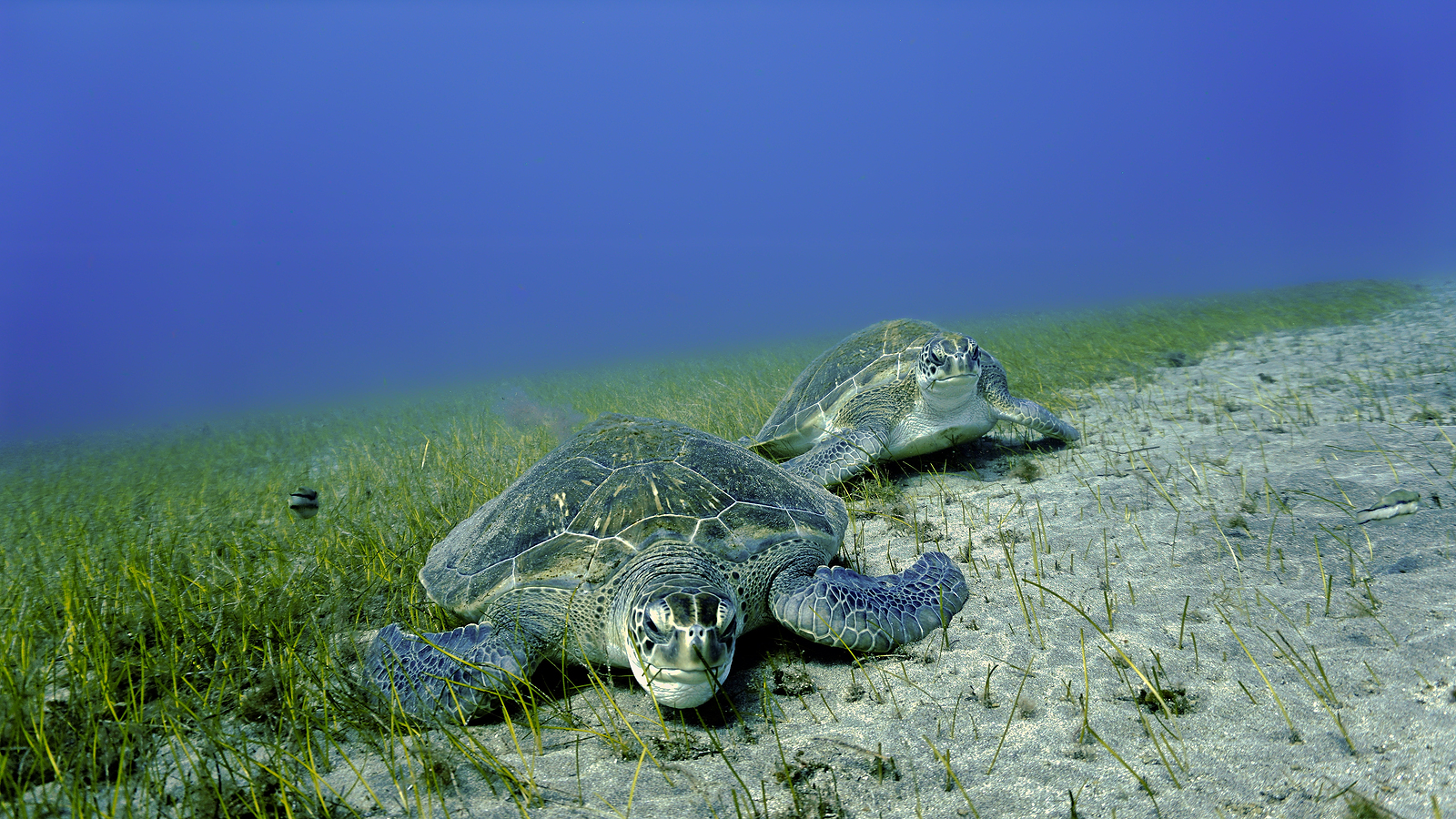 The temperate Caribbean waters surrounding Guadeloupe are teaming with myriad marine wildlife, and divers are often lucky enough to see several species on any dive, including:
Great barracudas
Turtles, including green sea turtles and leatherback sea turtles
Tropical fish
Lobsters
Crabs
Octopuses
Shrimps
As well as the varied underwater creatures that inhabit the waters, fascinating coral reefs carpet the seabeds surrounding Guadeloupe, with standout species including:
Black coral
Gorgonian fans
Sponges
What Are Scuba Diving Conditions Like in Guadeloupe?
Guadeloupe is a year-round diving destination and, depending on the dive site, conditions are generally suitable for divers of all experience levels. The dry season lasts from December until April, which means that the best diving conditions are generally around this time of year.
Although there can of course be some variation, the following conditions can be expected when scuba diving in Guadeloupe:
Water temperature: The Caribbean Sea is a welcoming temperature, usually between 26°C to 29°C. This means that a wetsuit around 3mm thick is generally sufficient.
Visibility: Expect good visibility when diving in the aquamarine waters surrounding the islands of Guadeloupe, with distances varying between 20 – 30m.
Currents: Most Guadeloupe diving spots enjoy currents gentler currents, while some areas see stronger currents, particularly during wetter months. These sites are therefore recommended for advanced divers only.
Diving conditions can be variable no matter where you're diving, and on an Oyster Diving holiday package, our highly experienced PADI diving instructors will ensure that you're safe and protected no matter what.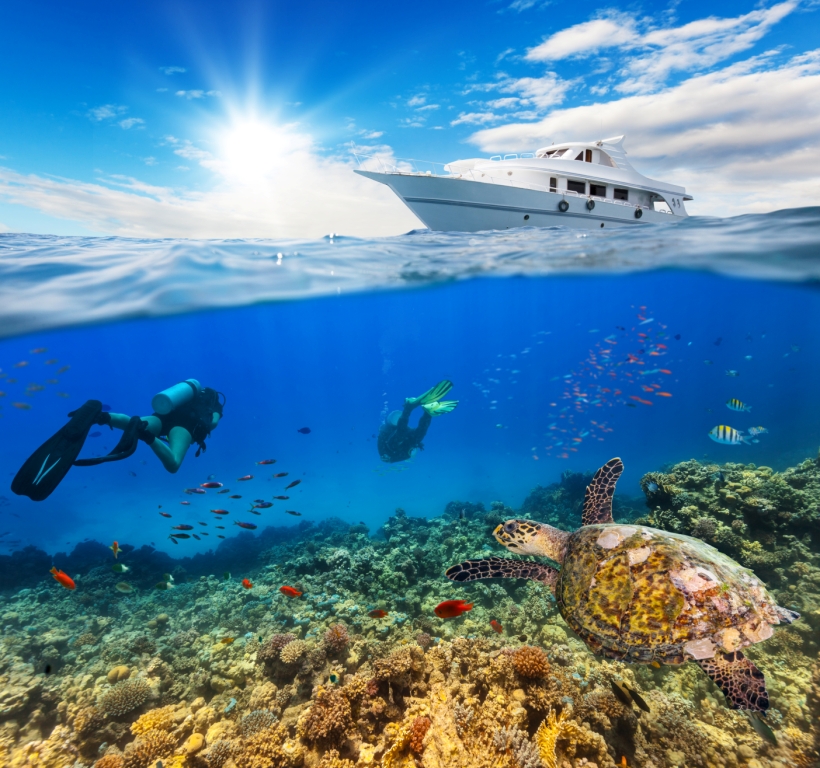 Book Your Spectacular Guadeloupe Scuba Diving Adventure
We provide the opportunity to visit the best diving destinations with the finest instructors and a friendly, sociable environment. Our holiday packages include options suitable for all skill levels. Whether you are a couple, on your own or in a larger group – we can find an excellent Mexico diving holiday that is perfect for your needs.
Our highly-anticipated 2022 trip to Guadalupe Island will give you an excellent insight into the beauty and wonder that Mexico diving sites have to offer, so make sure that you book your place today as spaces fill up fast. If you would like to know about other diving holidays in Mexico or have any further questions please contact us.