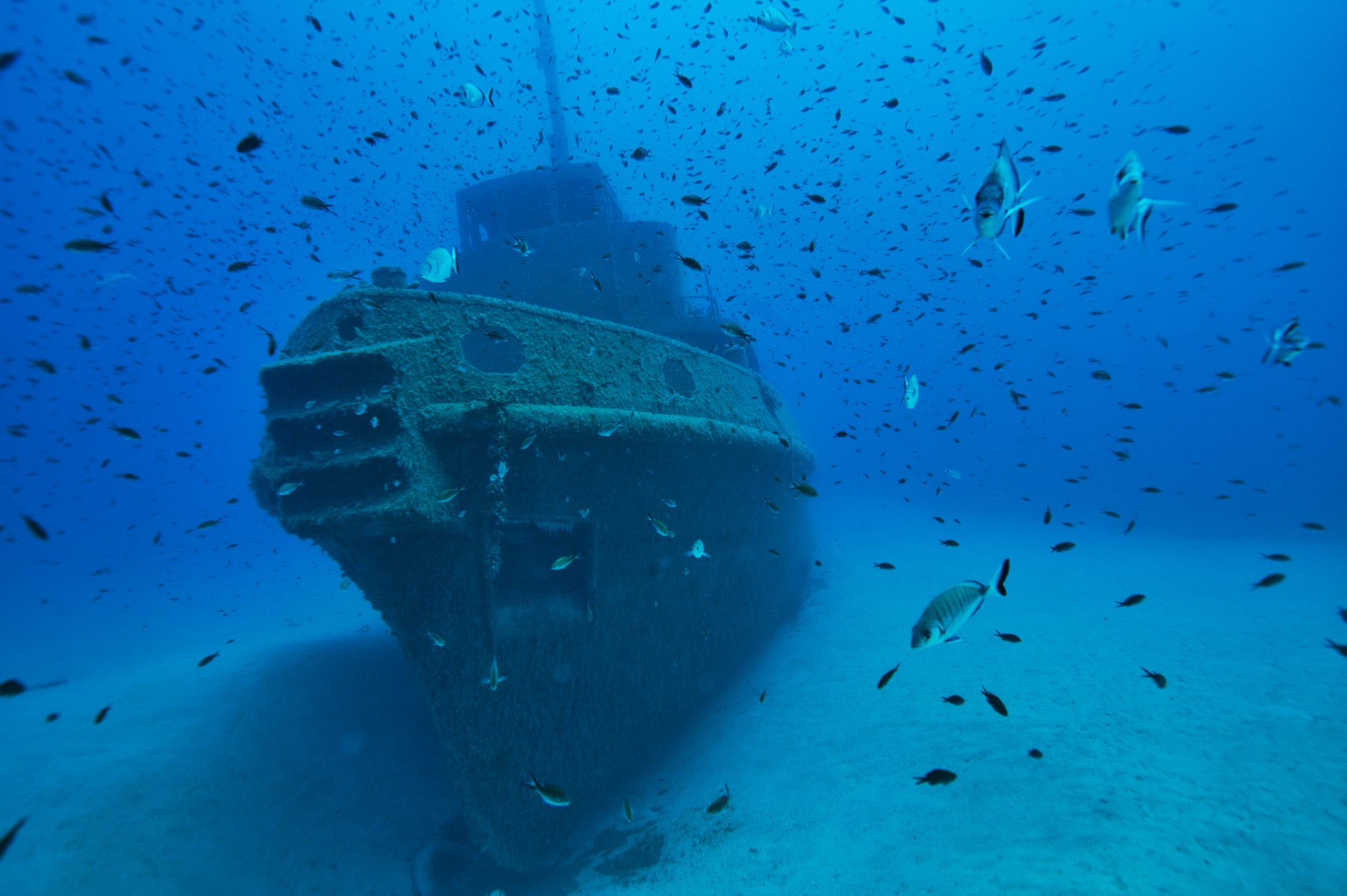 Wreck Diving in Malta
Nestled in the tranquil waters of the Mediterranean, Malta is a beautiful country to visit for tourism and many diverse types of delightful holidays. You won't be left wanting on this island paradise – especially if you are interested in dives among sunken boats and ships. We offer tailor-made scuba trips that will let you experience the best diving in Malta, with our convenient dive holiday packages providing many opportunities to explore the country's most fascinating wrecks.
When you go on a scuba diving adventure with us, whether that's to Malta or any of the other destinations that we travel to, you will receive the same benefits of our unique service:
Handpicked dive sites: We scour the world for the best wreck diving and can provide access to the best experiences surrounding the Maltese islands. You will be under the care and supervision of PADI-certified divers while you explore the boat and shipwrecks in complete comfort and safety. We can help find hidden gems, too!
Great value packages: Our relationships with dive centres, airlines, hotels, and boat crews means that you'll get exceptional value from your trip, whether you are wreck diving in Malta or have chosen another destination. You'll never have to worry about any aspect of your holiday; we take care of it all, including flights, accommodation, and transport.
Scuba diving holidays for all skill levels: We pride ourselves on offering fun, friendly, social, and supportive scuba diving holidays for all skill levels. We frequently arrange top-quality holidays suitable for individuals, couples, groups, and even non-divers! It is always a fun, inclusive experience when you dive with our fantastic company.
Shipwrecks are a challenging type of dive so you will need to have the requisite certifications to make sure you are safe. Thankfully, alongside our holiday packages, we also offer a range of options for convenient diving courses across the UK, which are also excellent value for money. You can build confidence and get the essential skills you need to explore mysterious sunken vessels.
Historically, Malta has Spanish, Italian, and Arab influences and was a hub for shipping, trade, and mixes of cultures for millennia, so it is a fascinating place in and out of the water. There are a large number of wrecks throughout the region, so it is one of the best destinations for this type of dive. Read on to learn more about scuba diving in Malta and contact us to book your place.
View Our Upcoming Trips to Malta
Take the Plunge – Get in Touch Today – info@oysterdiving.com
Places fill up well in advance so please contact us to book your place today. Here we will explore in more detail the best scuba dive sites available, the types of fish you can expect to see and the water temperatures and conditions you are likely to experience.
What are the Best Dive Sites for Wrecks in Malta?
Most of the wreck dives in Malta are patrol boats, merchant vessels, and other ships from the World War I and World War II era. Why? Well, as these types of boats are from an era when the most common materials used in their construction was metal, these have managed to last. There is a mixture of artificial reefs and historic wrecks with extremely interesting backstories just waiting to be explored.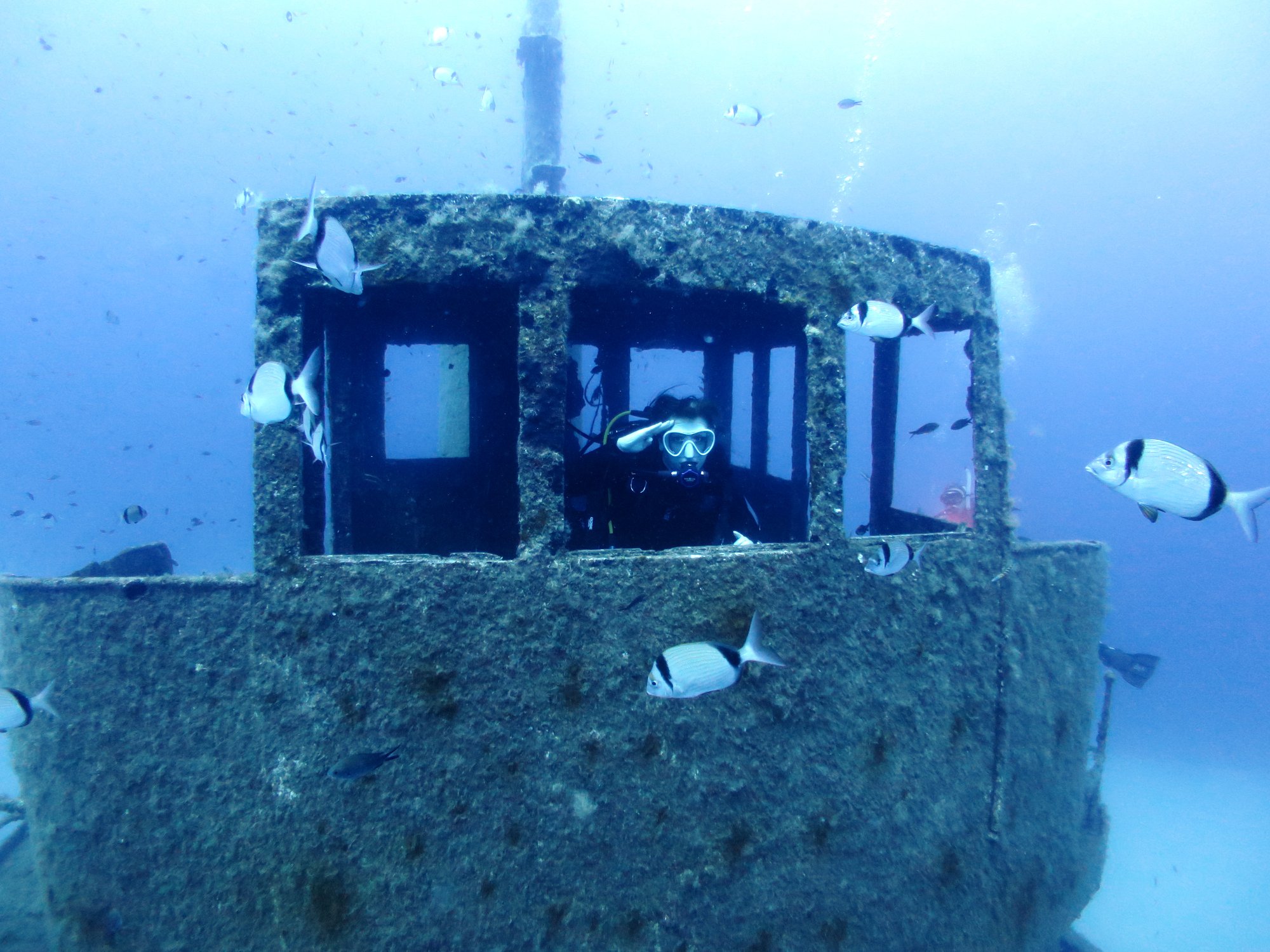 There are many captivating wreck dive sites surrounding the island nation of Malta, including the northern island of Gozo. We've listed some particularly good ones here:
HMS Maori: Struck by Nazi bombs whilst stationed in Malta in 1942, the peak of World War II's fighting in the region, this Royal Navy destroyer was then scuttled outside of Valetta's Grand Harbour. It is a relatively shallow dive with a maximum depth of just 16 metres and is in very good condition; the exploded engine room is truly spectacular.
Imperial Eagle: This is a merchant ship and the wreck is just off Qawra, which is in northeast Malta. A modern wreck, the Imperial Eagle was scuttled in 1999, so it is in remarkably intact condition. This is an intriguing dive but the wreck lies a little bit deeper at 32 metres. You will need experience and qualifications to dive the wreck.
Dornier Wal IX: This is a seaplane wreck dive, providing a bit of a different experience. It is an extremely shallow dive at just 6 metres so it is ideal for beginner wreck divers looking to build their skills and confidence. It is also great for freedivers and snorkelers due to its low depth. There will often be many species of fish found around the fuselage.
With clear waters, sandy bottoms, and excellent visibility, Malta has nice conditions for viewing wrecks, reefs, and the associated marine life. There are also plenty of cave and wall dives to enjoy as part of your trip, but the islands of Malta and Gozo are superb destinations for wreck diving.
It is not just about the enchanting dive sites when you go wreck diving in Malta with us; you can also enjoy the facilities of the Paradise Bay resort right on the water after diving. It's the perfect place if you are with someone who is not trained for wreck diving or is not planning to dive at all.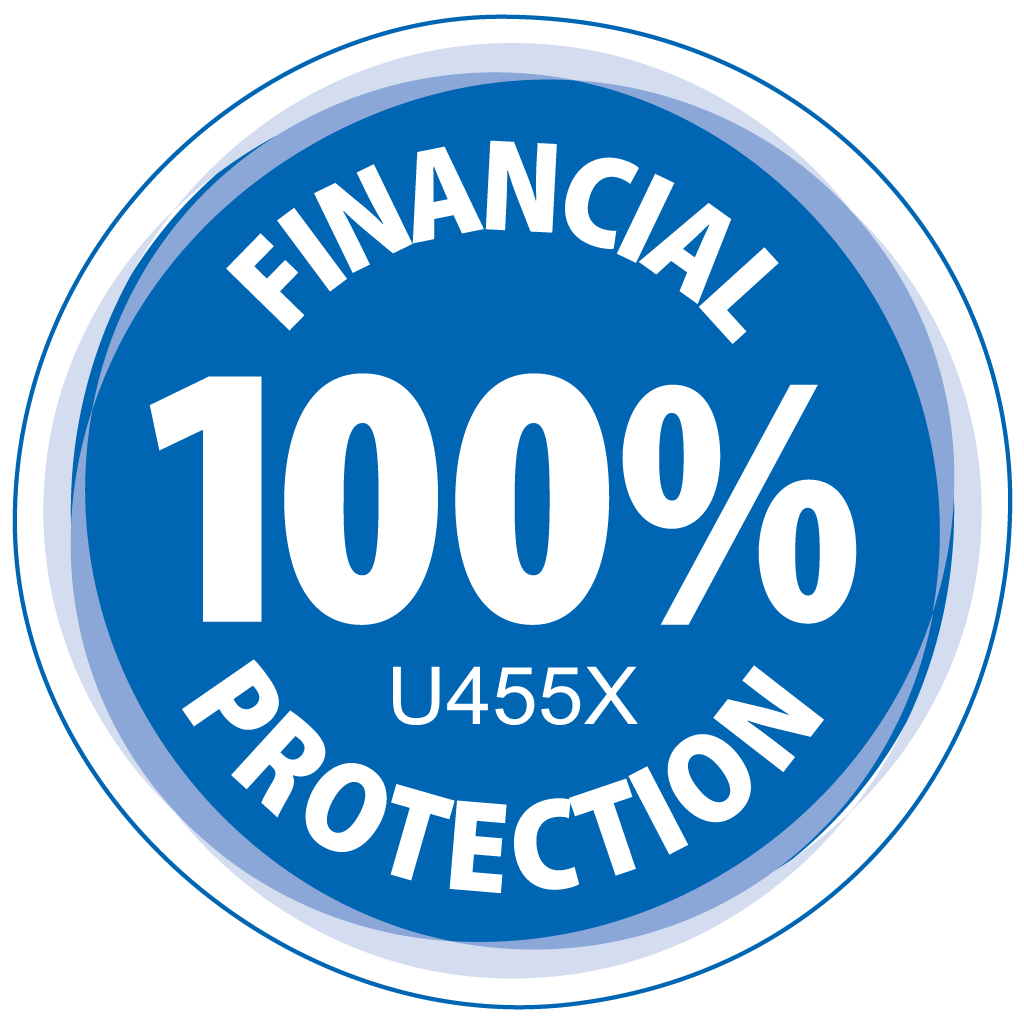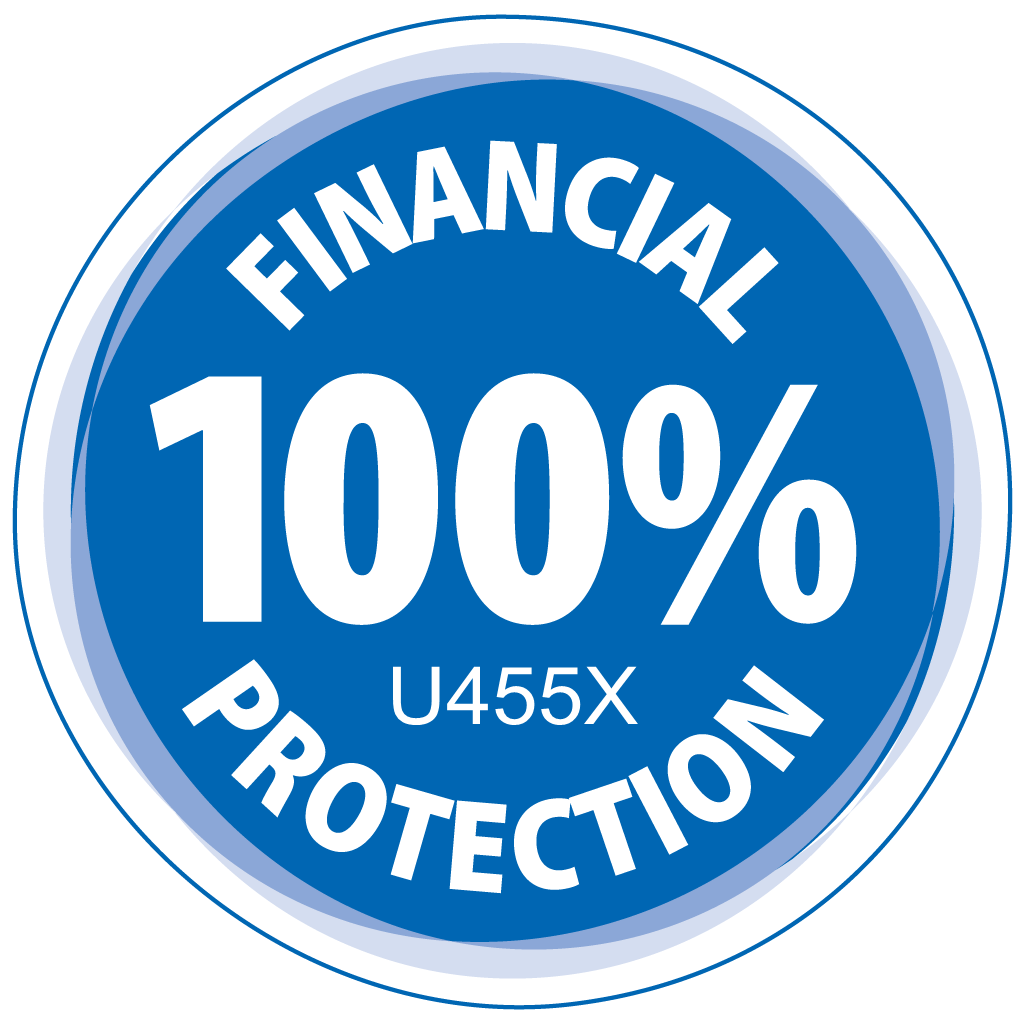 Important Information About Financial Protection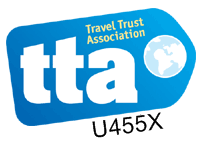 We are proud members of the Travel Trust Association.
The Travel Trust Association is a travel trade association. With 100% financial protection The Travel Trust Association exists to protect you, the customer, and they have been doing so for over 20 years. This means that any money you pay us is protected by the Travel Trust Association.
What Types of Fish Can You See When Wreck Diving in Malta?
Although you will undoubtedly enjoy the wrecks, part of the joy is in seeing the wonderful array of marine life that surrounds them. Luckily, the Mediterranean is a haven for all sorts of fish and the wrecks work very well as artificial reefs. You can see lots of different species when wreck diving in Malta.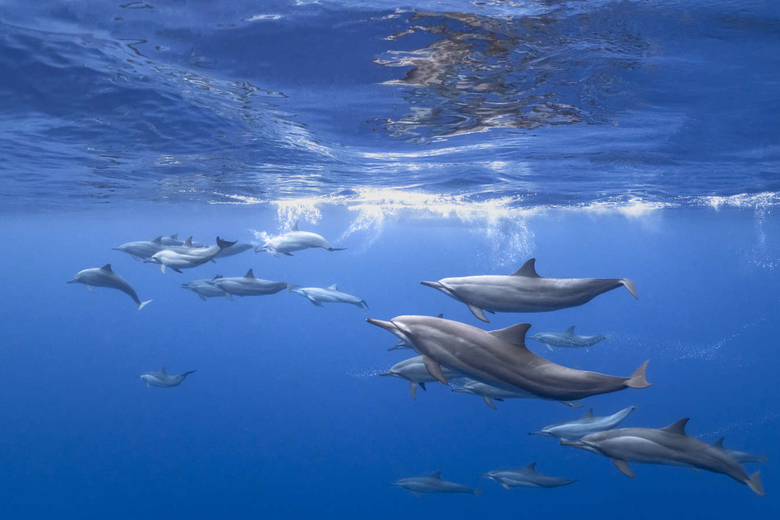 Among the wrecks and in the clear, calm surrounding waters you can expect to see these types of fish and other marine life:
Amberjack
Bogue
Bonitos
Bristle worms
Dolphins
Flying fish
Groupers
Gurnard
John Dory
Meagre
Moray eels, though these are quite rare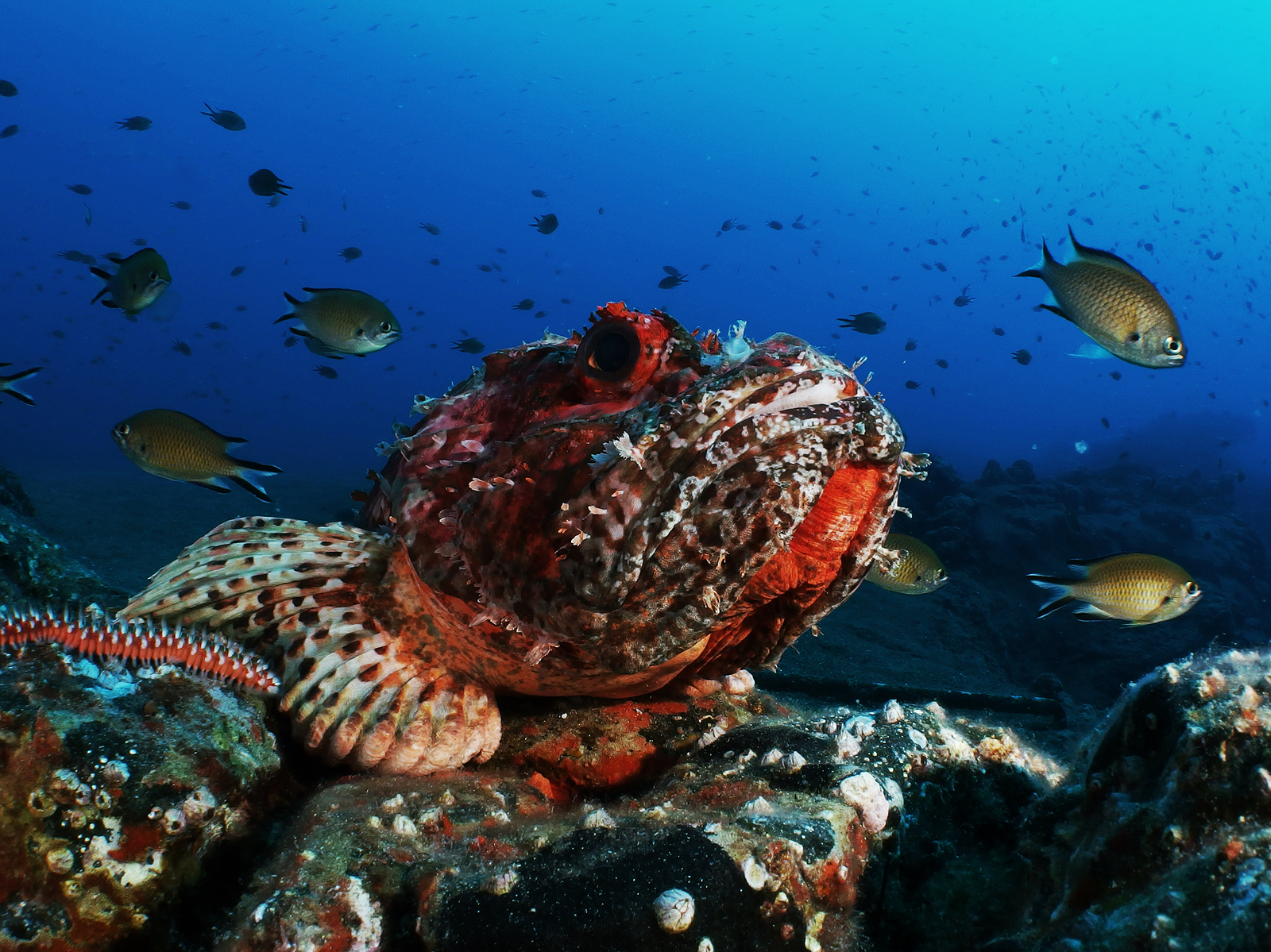 Octopuses
Parrot fish
Red mullet
Scorpion fish
Sea urchins
Squid
Stingrays
Tuna
Various types of sea bream
Various types of coral species
The wrecks lie in shallow and occasionally deeper waters, but the maximum depths can be quite good for finding bigger marine life. Even if you do not manage to view one of the species on the list, the wrecks are unmissable and will provide gripping dive experiences all year round.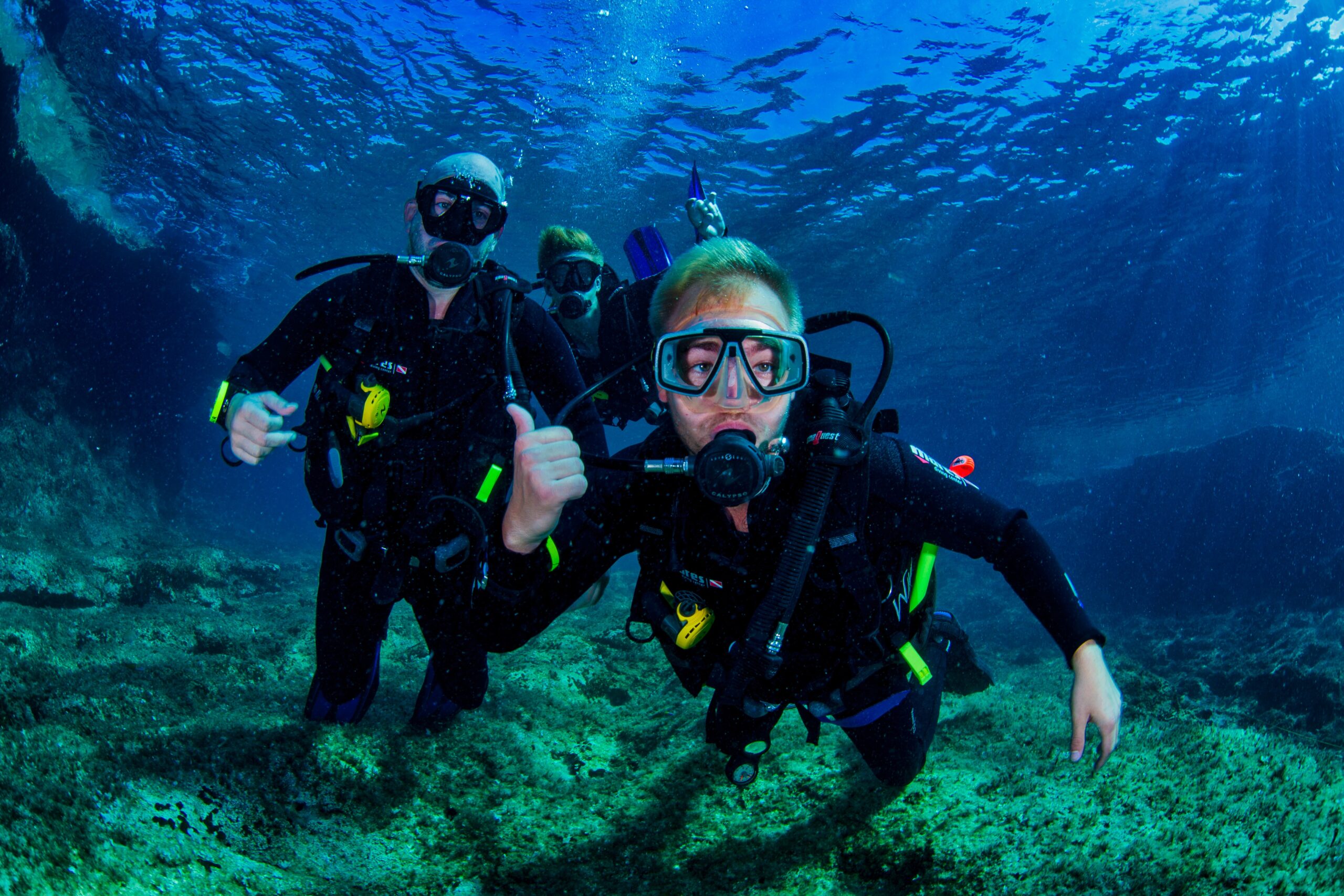 YOUR ADVENTURE STARTS HERE
Welcome to the UK's Premier PADI Scuba Diving and Travel Centre
What are the Conditions Like When Wreck Diving in Malta?
As mentioned previously, Malta has some of the most desirable conditions for wreck diving, reef diving, wall diving, and even snorkelling. Many of the wrecks lie at shallow depths, which will be a very nice place for beginners, so conditions dovetail nicely with this adventurous type of dive.
Malta and the Mediterranean in general have quite calm, warm waters, so conditions are not very challenging. While scuba diving in Malta you can expect the following conditions: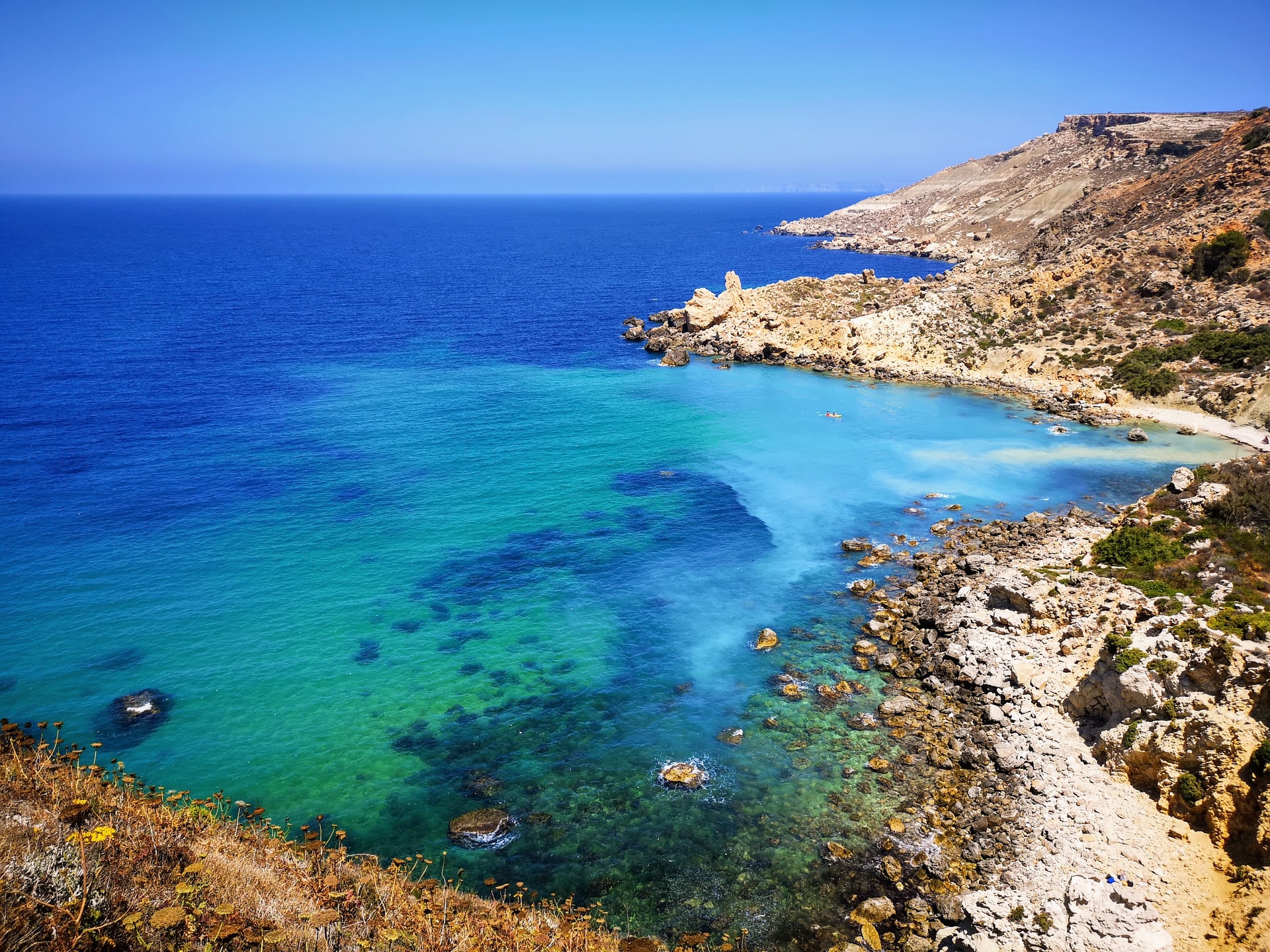 Water temperatures: The average temperature is quite warm at an average of 22°C (which is 72°F) and is likely to be a lot higher in the summer. The surface temperatures of the water are often warmer, so a deeper wreck dive will feel substantially cooler.
Visibility: The visibility is excellent throughout all of the country's top dive sites – among the highest visibility you could see anywhere in the world, at a range of up to 50 metres. You may see reductions depending on the weather and other variables.
Currents: Malta has very gentle currents, even at many of the wrecks that are only accessible by boat. The water currents can change depending on weather and the time of year but they are very manageable and comfortable, even for beginners.
The conditions of Malta make it fantastic for diving and it is a good destination for when you need to build your experience among wrecks. After diving in Malta you could head up to Scapa Flow in Scotland to explore a multitude of other wrecks in more challenging waters!
Book a Trip to Go Wreck Diving in Malta with Oyster Diving
Malta is a fantastic country that will blow you away in and out of the water. It also has very close proximity for easy access to and from the UK; check out our weekend dive trips to Malta for an idea of other places you can dive under the supervision of our PADI-certified instructors.
You can change your life and ignite your imagination with mesmerising wreck dive sites in Malta. Our experience of delivering the best scuba diving trips means we are the best choice for mind-blowing dive holidays. Get in touch with us to book your place today.