Diving Holidays in Scotland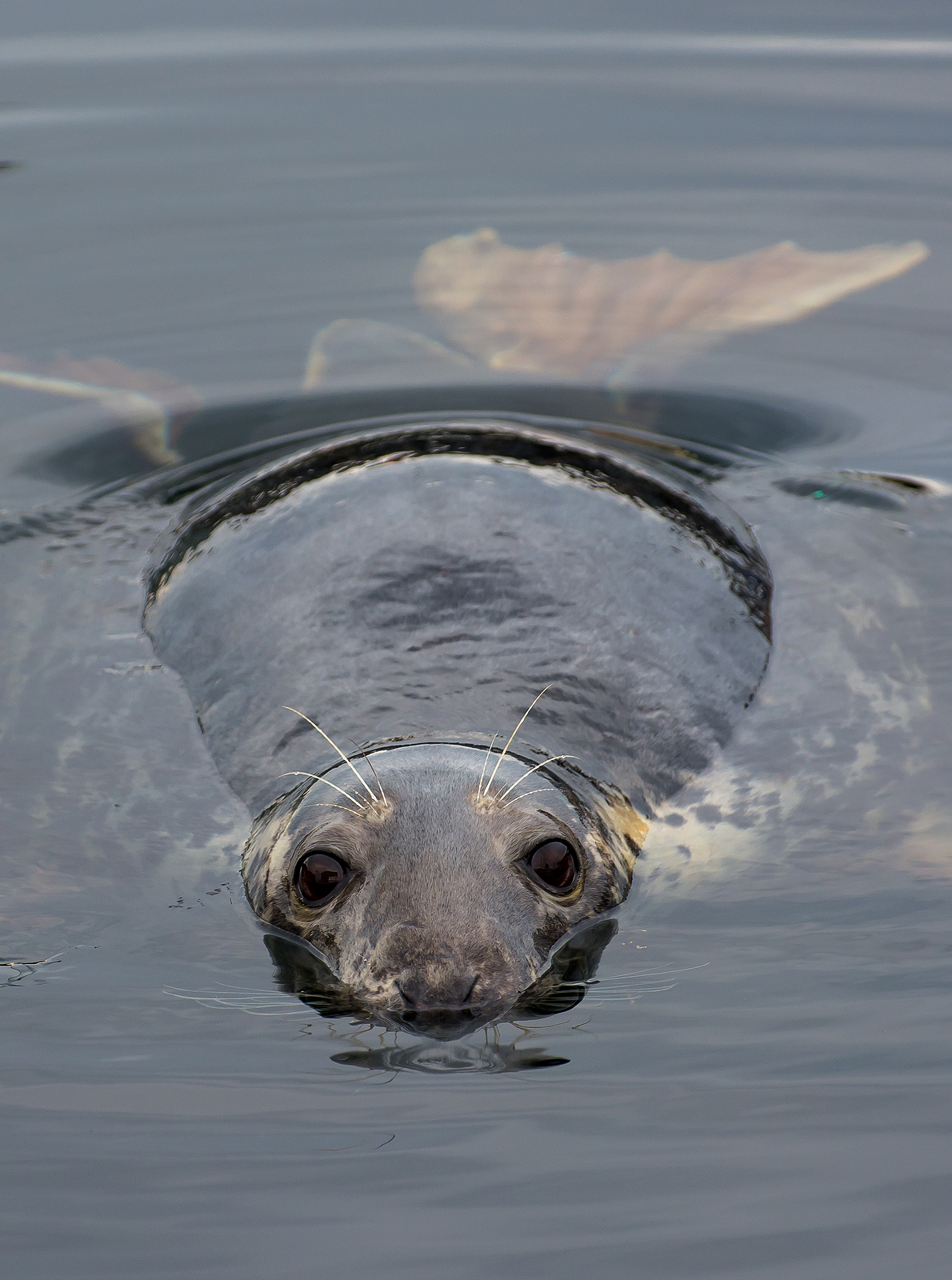 Diving in Scotland
Scotland has a range of exciting dive locations that have the benefit of some of the best wreck diving sites in the world. In addition to the wrecks, many forms of marine life dwell in the waters surrounding the Orkney Islands.
Our exciting dives in the Orkney islands include a Basking Shark Safari and diving trip to Scapa Flow. Both trips take place in 2021 and will provide a safe and fun travel experience to the very edges of the Scottish coast.
There are many diving sites and types of fish to see in Scotland. While a smaller and more niche diving destination, Scotland seems to occupy a space that is richer in marine life and history when it comes to diving.
We expect our 2021 trips to fill up quickly. The Scapa Flow trip is in May and the Basking Shark Safari is in July, so you can take a break for a month and try them both! Contact us today for more information and to book your place.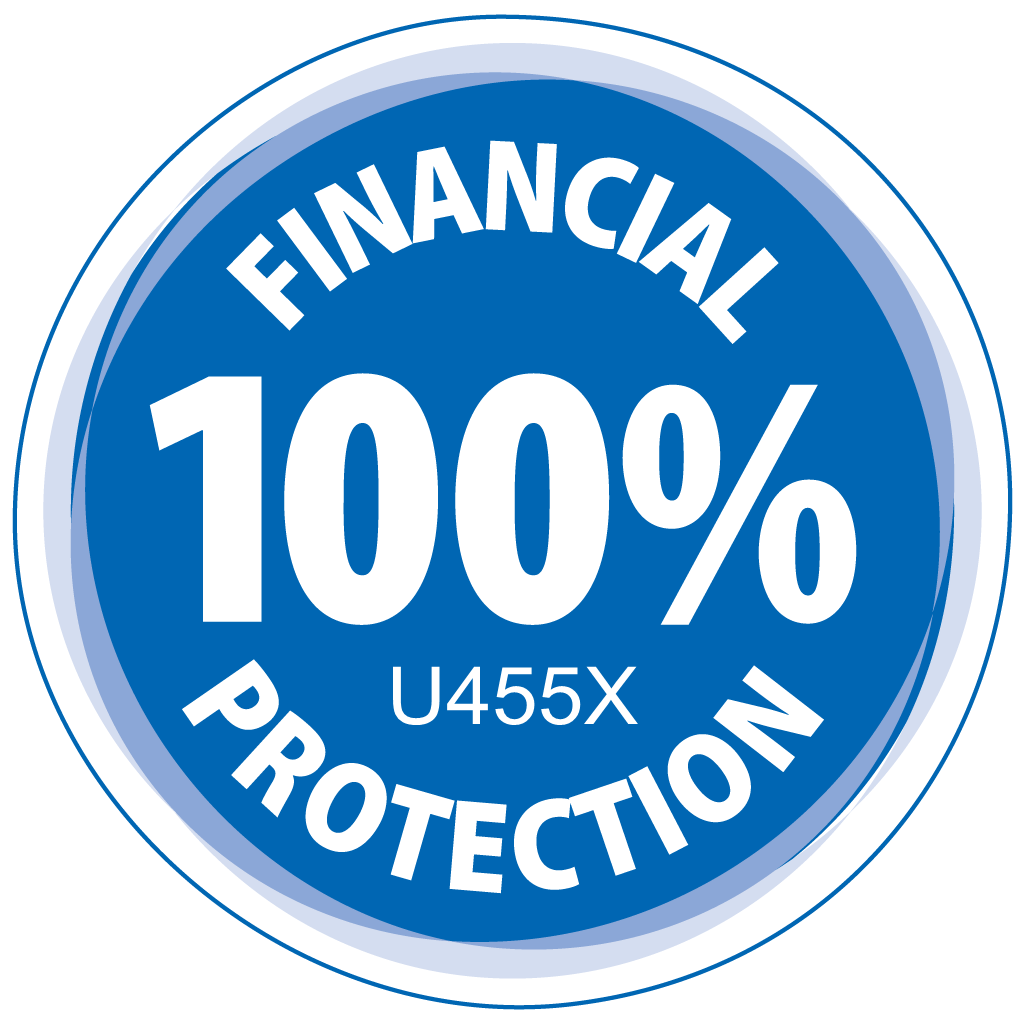 Important Information About Financial Protection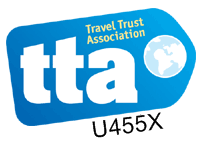 We are proud members of the Travel Trust Association.
The Travel Trust Association is a travel trade association. With 100% financial protection The Travel Trust Association exists to protect you, the customer, and they have been doing so for over 20 years. This means that any money you pay us is protected by the Travel Trust Association.
Take the Plunge – Get in Touch Today – info@oysterdiving.com
Places fill up well in advance so please contact us to book your place today. Here we will explore in more detail the best scuba dive sites available, the types of fish you can expect to see and the water temperatures and conditions you are likely to experience.
Scotland's Finest Scuba Diving Sites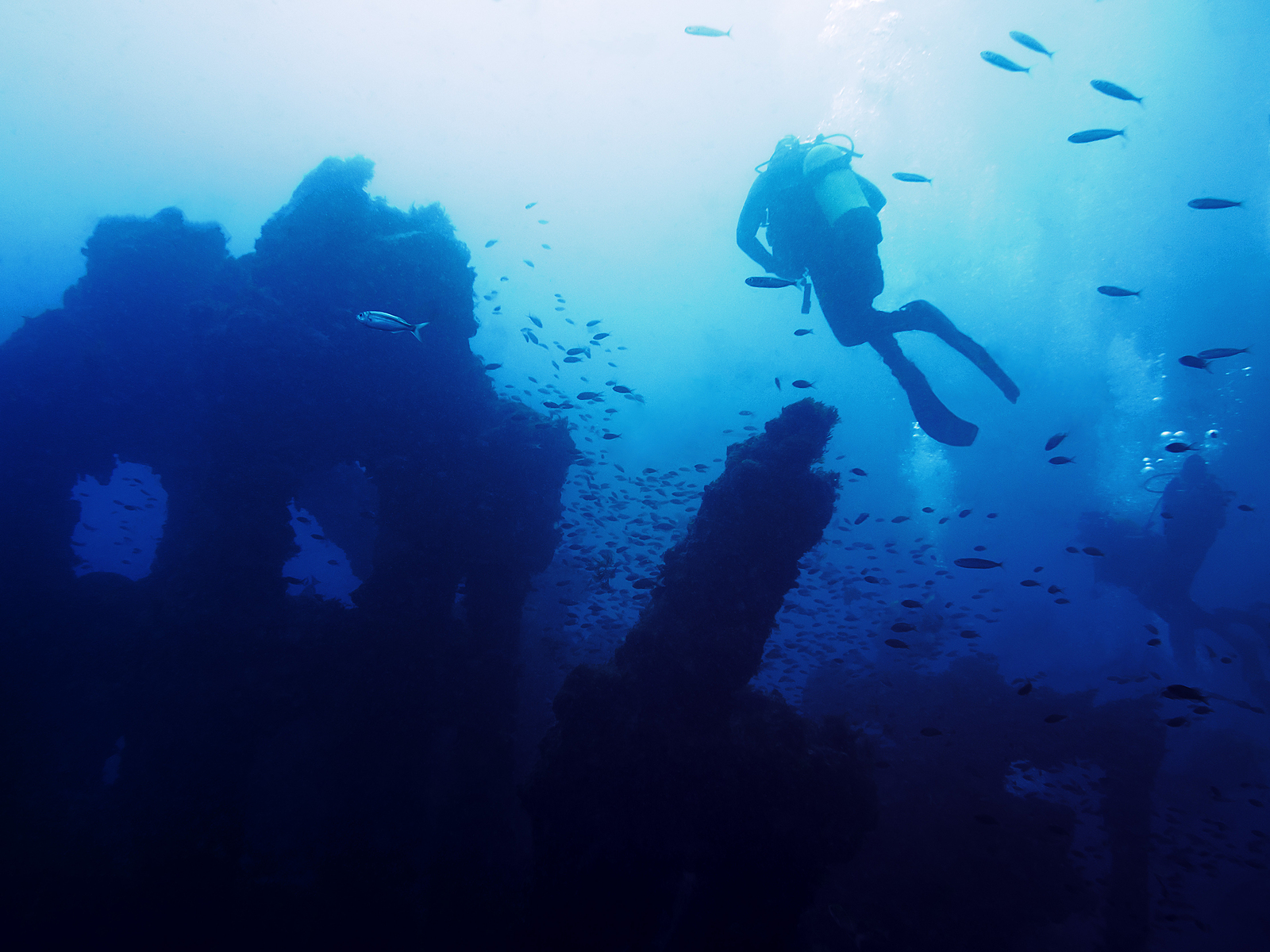 Scapa Flow Dive Sites
The main dive sites we will focus on are around Scapa Flow. This diving location is close to the Orkney Islands, which is at the northernmost tip of the country. The area of the surrounding seas is famous for its military history.
Some of the wrecks around the Orkney Islands include:
SMS Cöln: This wreck is simple to navigate and also lies at a depth suitable for many divers, only 22 meters (m) at the most shallow point. The wreck is a remnant of the scuttling of the German fleet at the end of World War I.
SMS Markgraf: A WWI battleship with a great size that will beat any wreck dive. It is a great wreck, but suitable only for more experienced divers. It lies at a depth of 45 m and has very interesting features that remain largely intact.
SMS Kronprinz Wilhelm: This battleship is the sister ship of the Markgraf. It is another very large wreck, with a depth of only 12 meters at its most shallow point. The wreck is famous for retaining a large amount of the guns and cannons the ship once used in service.
The history of these wrecks is what makes them so fascinating. Many had much experience in battles throughout their service. However, with some dives, there is a lack of background on each wreck.
We provide multi-media driven dive briefings for our trips as well as history talks. Our hosts have 40 years of experience diving the wrecks and can provide an informative overview.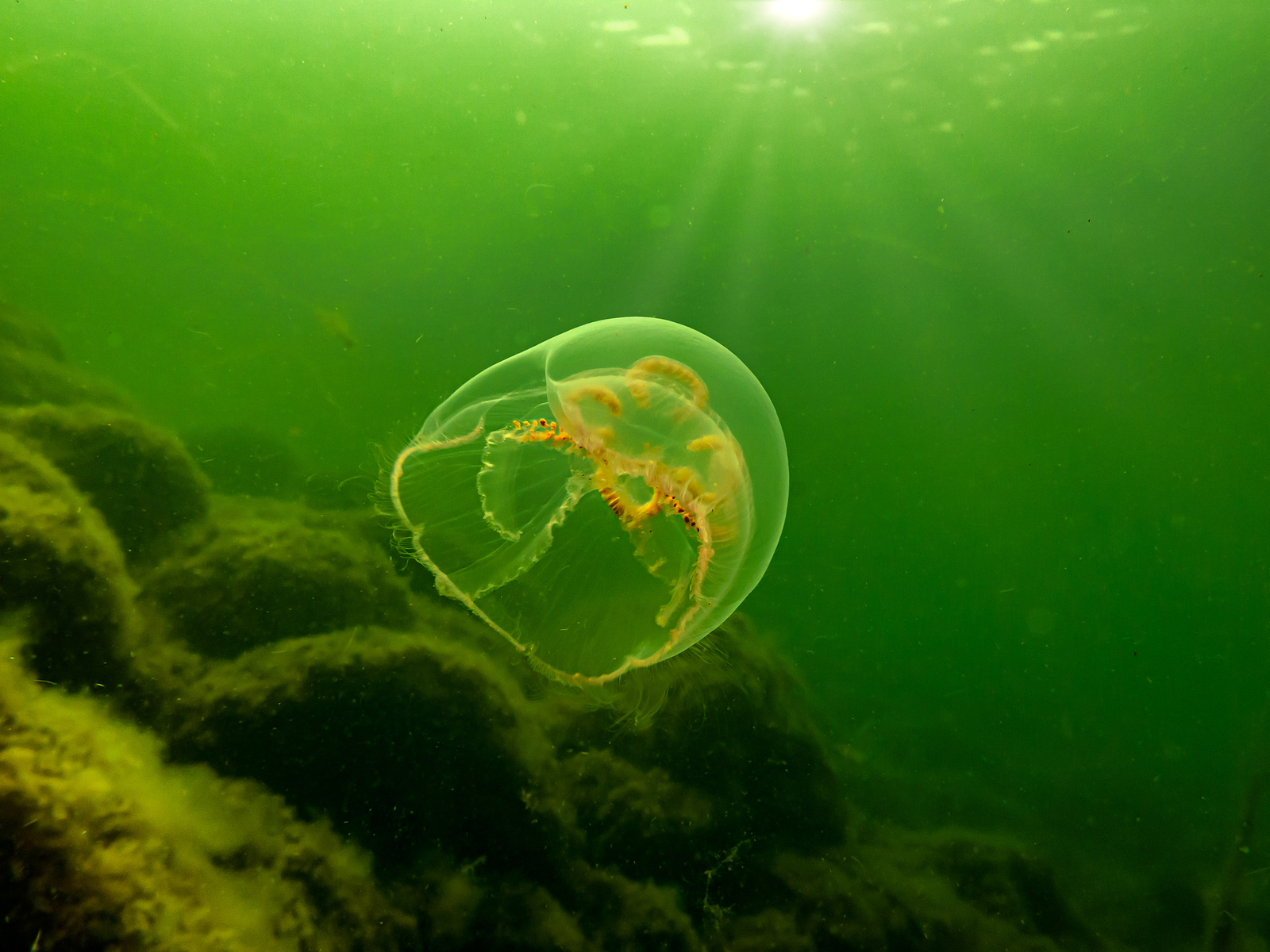 Marine life in Scotland
It is not just the wrecks to look at, the marine life in Scapa Flow is particularly spectacular. Additionally, our Basking Shark Safari trip puts you face to face with some of the most spectacularly huge marine life you are ever likely to see!
Marine life in the Scapa Flow and other Scottish dives sites include:
algae
anemones
basking sharks
brittle stars
cod
comb jellies
conger eels
crabs
grey seals
harbour seals
ling
lobsters
moon jellies
pollock
sponges
starfish
urchins
wrasse
Marine life is attracted by the wrecks, which makes the Orkney Islands one of the best places to dive in the UK for marine life.
Scotland Diving Conditions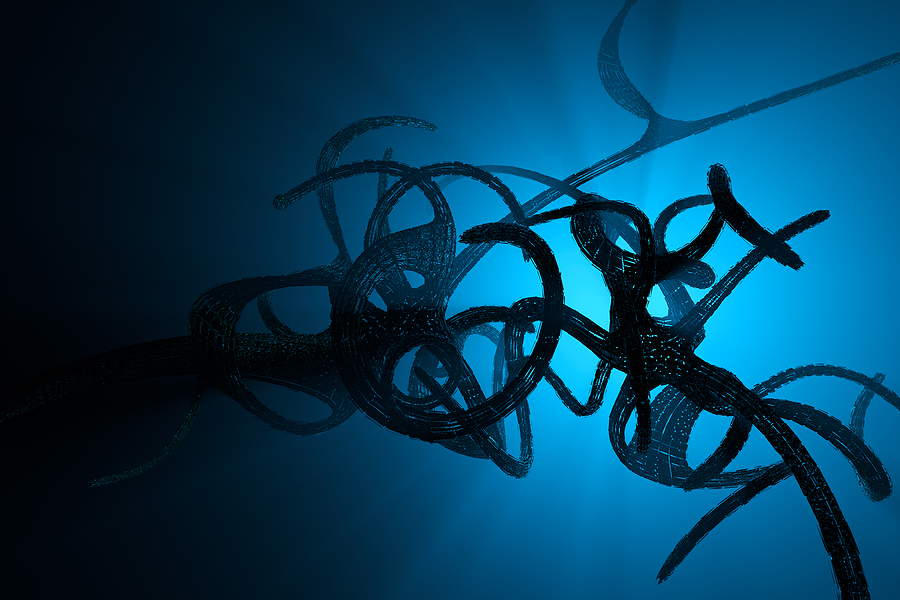 There can be issues of current, with strong tides possible. People who have completed the required lessons will have no trouble under the guidance of our PADI-qualified instructors.
Temperatures can be quite low, at about 14° C at the end of the summer months to around 4° C spring. The visibility is between 10-30 meters. We will provide any wetsuits or dry suits as necessary and always use the best equipment.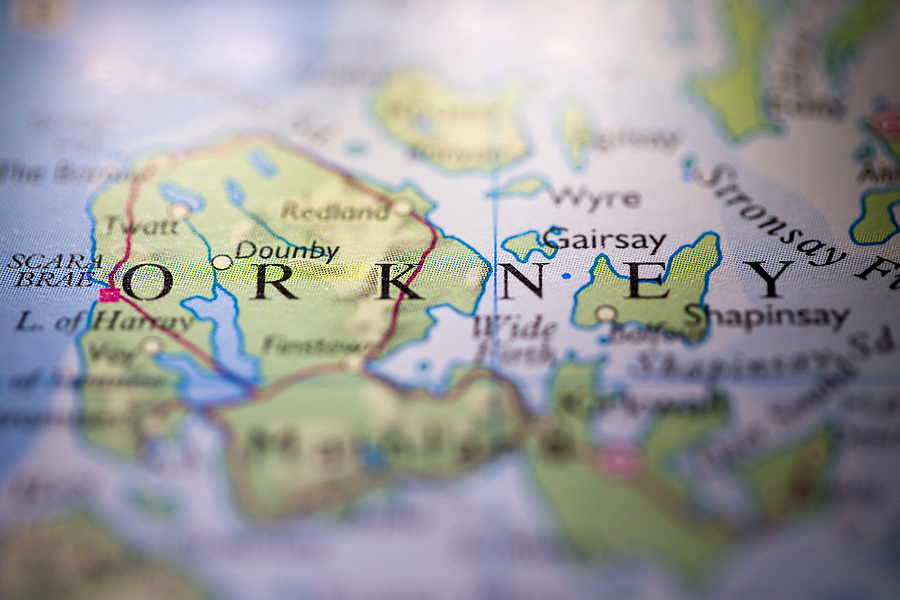 Our scuba diving in Scotland packages
We have two trips available for 2021, a Scapa Flow trip in May and a Basking Shark trip in July. Accommodation and facilities are of an excellent standard and provide a high standard of living.
Your experience will be interactive and adventurous, with a diverse group of divers keen to explore. Our packages are suitable for individuals, couples and groups.
All ability levels will be able to enjoy our scuba diving packages, but certain trips have prerequisites for safety. Divers will need to have completed the required amount of lessons and learn the use of certain equipment.
Check out our diving courses to get prepared.
Book your scuba diving trip in Scotland today
Scotland makes for an interesting and unusual diving destination. We are experts in providing diving trips all over the world and plan a series of diving experiences in Scotland for 2021.
For more detail and to book please see the Scapa Flow Wreck Diving holiday and Basking Shark Safari holiday pages for more detail about accommodation and prices. Contact us for more detail or to book.