As a beginner diver, choosing the best provider for your diving holiday makes a world of difference. When first embarking on open water adventures, the support of trustworthy and experienced scuba instructors means safer, more enjoyable experiences beneath the waves.
To help new divers make the most of their developing scuba diving skills, and to welcome them into the thriving scuba community, we organise a range of beginner-friendly diving holidays in the UK and abroad. Our team of seasoned experts meticulously craft holidays which nurture your budding passion for scuba, and propel your skills to new depths.
With a wealth of scuba diving experience, our PADI-certified divers take novice divers across the globe from Asia to the Americas, where they can encounter stunning underwater vistas and learn to dive in a safe and encouraging environment.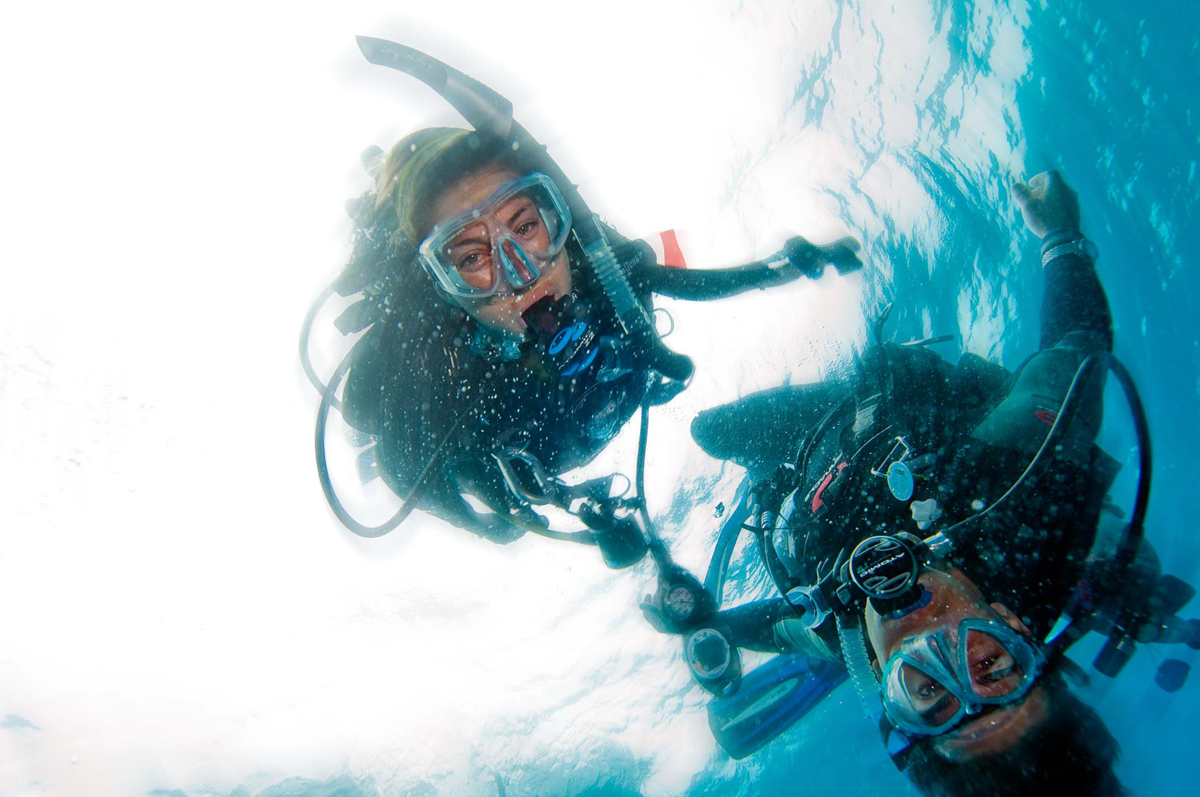 Gain Confidence in Open Waters
As you begin to explore your new skills, it can be difficult to know where to look for suitable scuba diving trips. With such a huge variety of incredible destinations to discover, you'll no doubt be keen to embark on your first adventure with no time to waste. Nevertheless, a more tranquil underwater venture may be more suitable before attempting an adrenaline-fueled dive.
At Oyster Diving, our PADI instructors have first-hand experience teaching new scuba divers the ropes, and use this knowledge to provide exceptional dive holidays which are suitable for beginners. Our experienced team are not only experts in their field, but are also passionate about sharing their love for the underwater world with new divers.
When you choose one of our beginner diving holiday packages, you can rest assured that the entire experience will cater to your needs. With educational support, novice dive spots and a group of fellow divers at your experience level, you'll build a strong foundation to grow from while making unforgettable memories.
Experience Amazing Diving Within Your Budget
After investing in your scuba diving qualifications, the cost of a diving holiday might be difficult to justify. Budget constraints can be tricky to overcome, but opting for an all-inclusive dive package can mean that you get exceptional value for your money.
We never want your budget to stop you from exploring the underwater world. This is why we strive to offer affordable scuba diving packages that provide unbeatable value for money, giving you access to premium resorts, liveaboards and scuba dive spots with fantastic deals from our exclusive partnerships.
Our scuba holiday teams are committed to maintaining high standards of professionalism, safety and quality, partnering with trusted local dive centres and accommodation providers to offer you a memorable, immersive experience – all while staying within your budget.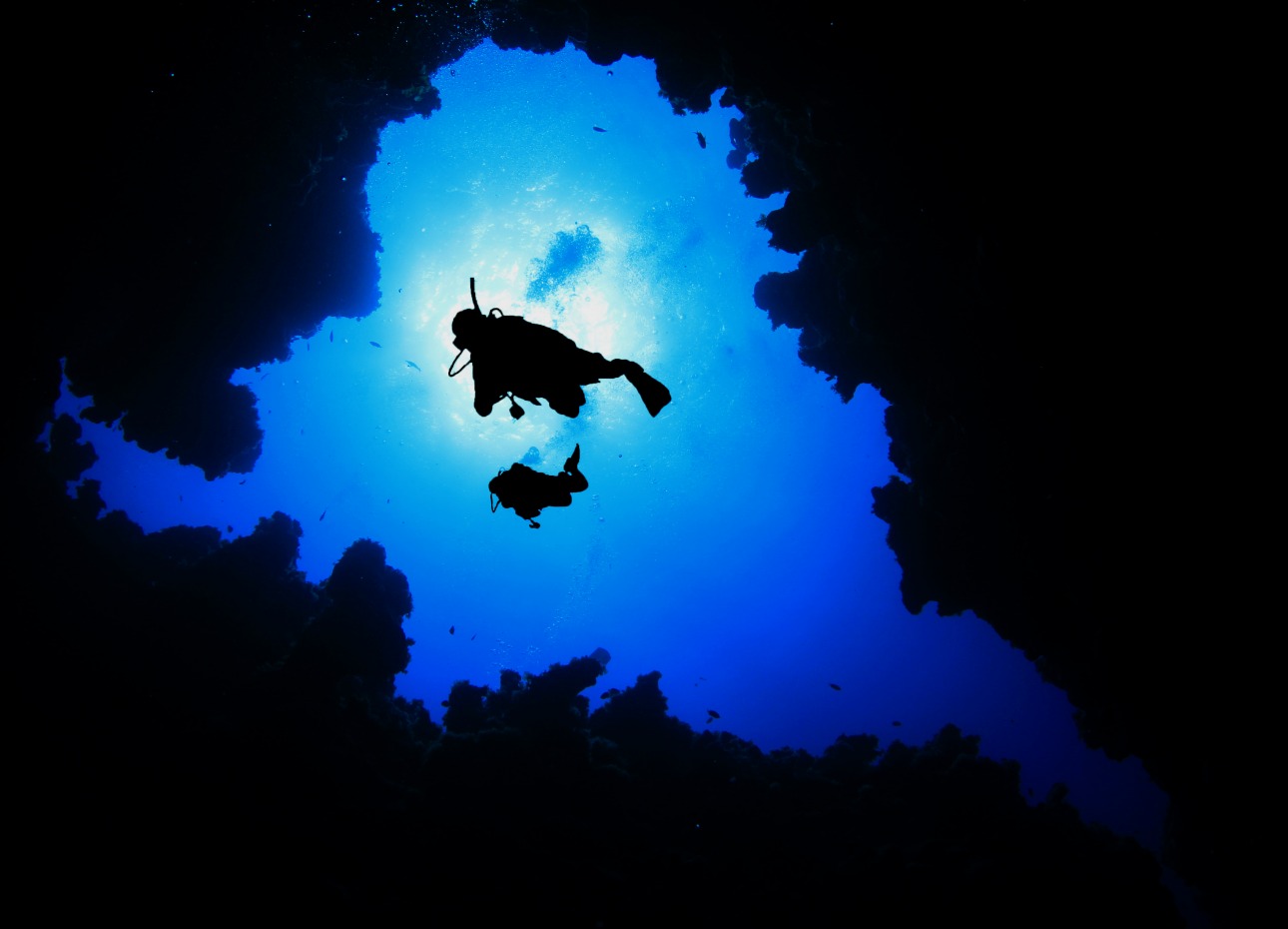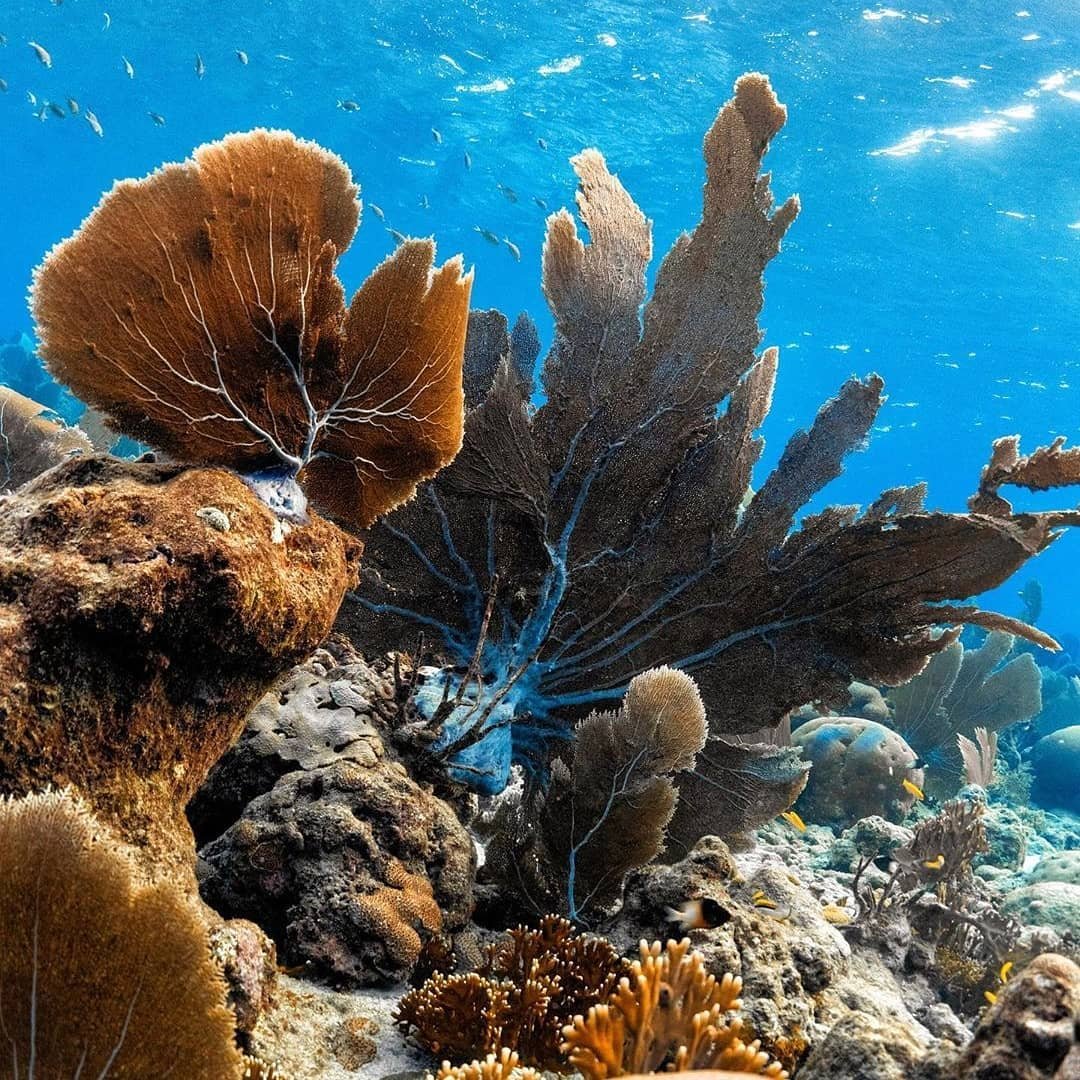 Prioritise Safety With PADI Instructors
Embracing the weightless underwater thrill of scuba diving comes with its fair share of safety concerns. Particularly for beginner divers embarking on their first sea diving adventure, the support of knowledgeable instructors is vital to ensure a safe experience where you can develop your skills with a guiding hand.
To help beginner divers to build confidence underwater gradually, we have an established team of experienced, qualified scuba diving professionals on every diving holiday we run. From consolidating your understanding of diving techniques to providing on-the-day guidance, our instructors specialise in working with new divers to create a secure and enjoyable environment.
With extensive knowledge and understanding of dive sites across the globe, our beginner holiday packages are carefully tailored to suit your needs, with the aim of providing the optimal conditions for a once-in-a-lifetime diving experience, without putting you at risk of danger.
Use the Best Scuba Equipment
With a variety of technical considerations to keep in mind, choosing the right equipment for your needs can feel overwhelming. As you explore your new hobby, you may be keen to balance the cost of new equipment with your investment in scuba diving excursions in the UK and beyond.
Choosing the right scuba gear can enhance your comfort, safety and overall diving experience. On an Oyster Diving holiday, our team has the excellent local knowledge to help you find the best equipment rental shops, freeing you from the commitment of buying scuba diving equipment before you know what's best for your needs.
If you're looking to purchase your first pieces of scuba equipment, our online store is well-stocked with the latest brands and high-quality gear. We can offer guidance on what you'll want to purchase as a beginner scuba diver, and supply a range of scuba diving essentials such as masks, fins and dive computers at a range of prices.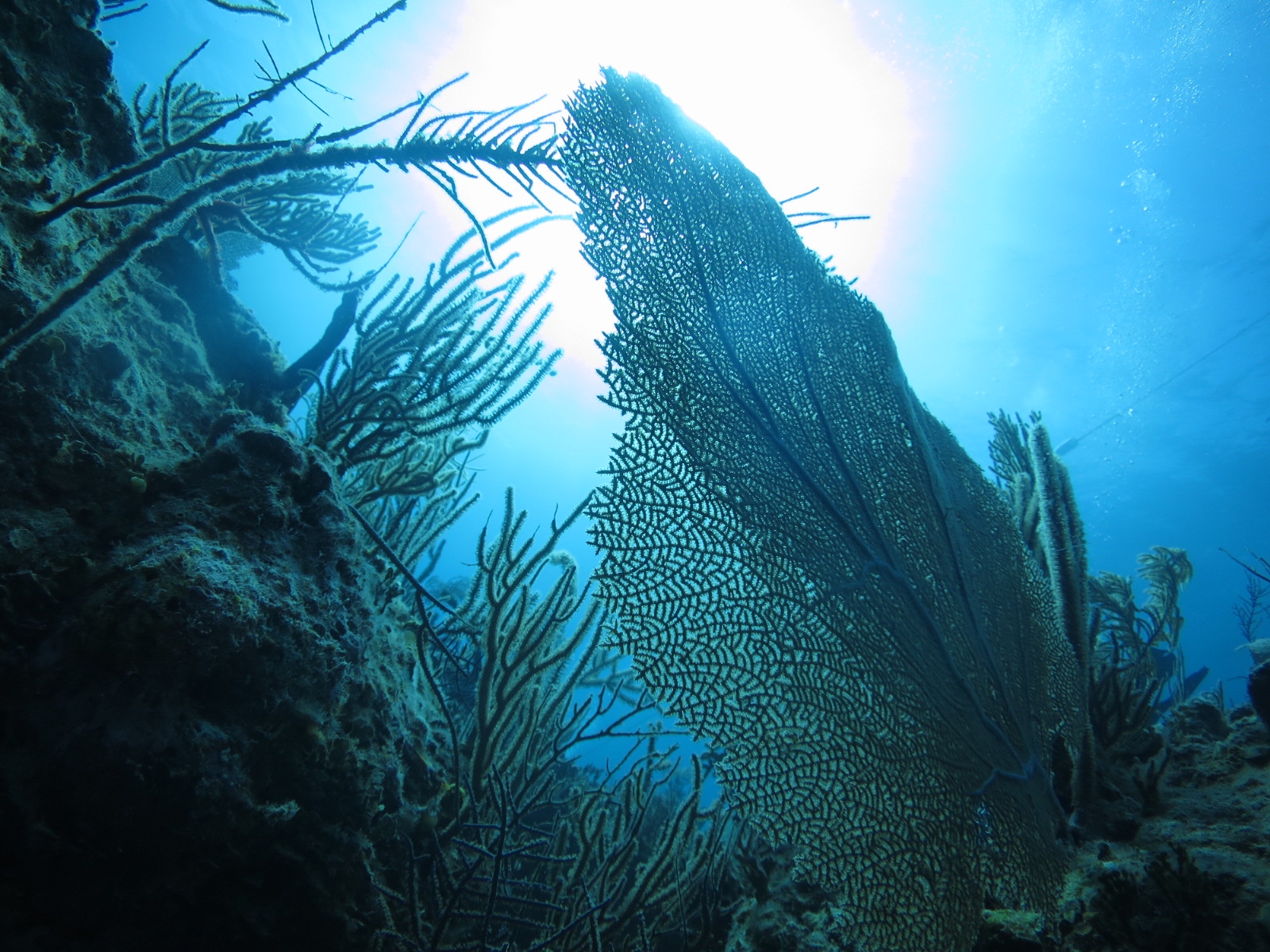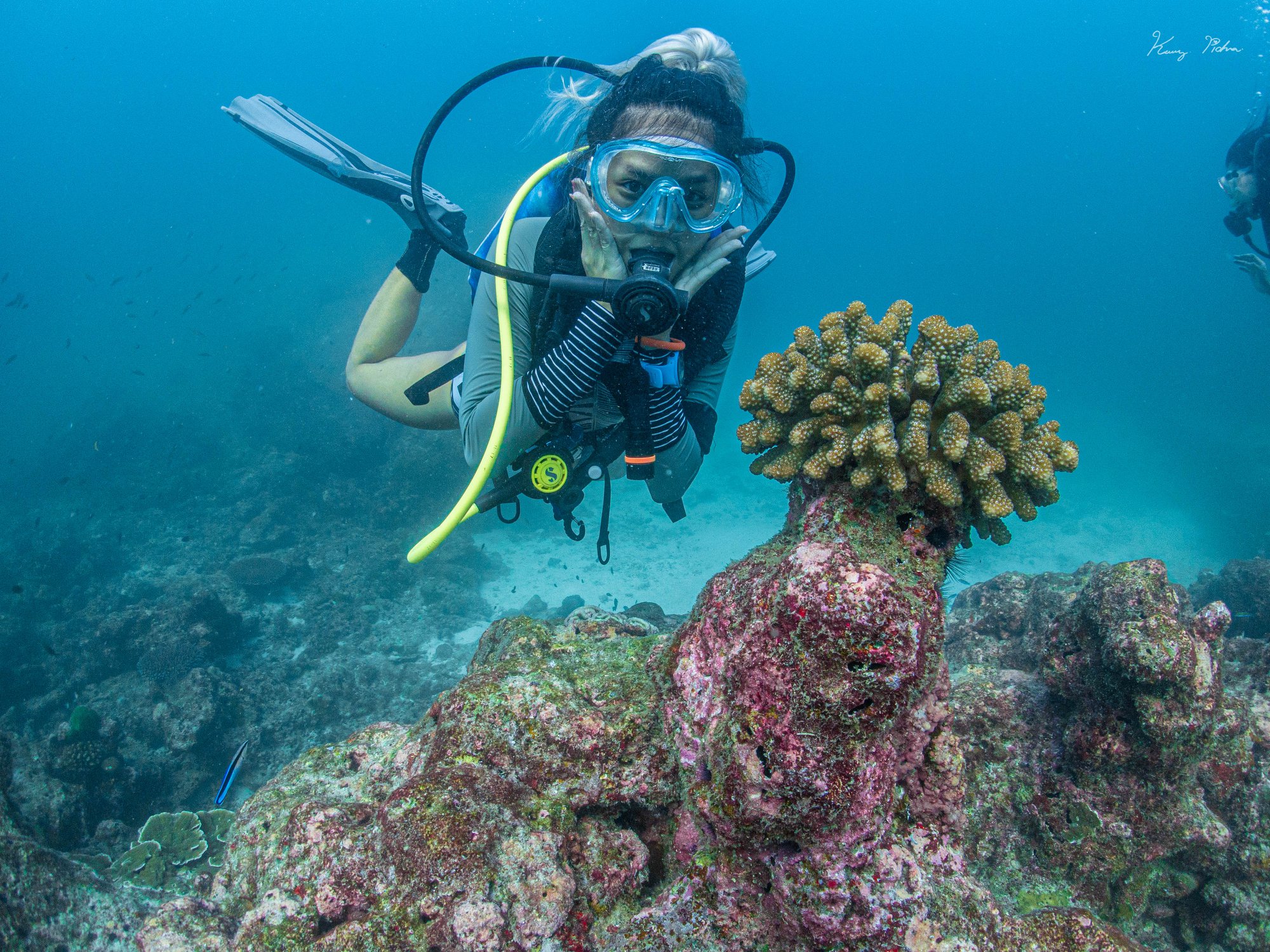 Make Time for Underwater Exploration
Planning a safe and enjoyable scuba diving holiday can be time-consuming and complex, particularly when navigating dive sites, accommodation and transportation as a beginner. With limited experience, finding sufficient time to ensure you've covered all the bases for your scuba trip can be difficult.
With our range of beginner scuba diving excursions and holidays, we aim to help you spend less of your time trawling through diving options, and more time spent exploring the wonders of the ocean. With years of experience coordinating and running life-changing scuba excursions, we take the guesswork out of your travel arrangements, streamlining your access to the best dive sites and saving you time in the long run.
We offer beginner diving holidays throughout the year, taking advantage of high and low seasons across the globe, giving you more flexibility to fit a trip with us into your schedule. Our holidays also take place in the UK, as well as further afield, for a quick fix if you're short on time for an adventure.
Get Instructor Support in English
Embarking on a diving adventure abroad as a novice can bring with it worries about potential language barriers and the resultant miscommunication. Although communication below the surface is non-verbal, ensuring that you fully understand expert guidance ahead of your dive is vital to enjoying spectacular scuba dives safely.
If you're concerned about the prospect of language barriers whilst taking your first dives abroad, we can provide you with peace of mind. When you travel with us, you'll be accompanied by a team of English-speaking instructors who have extensive experience working with dive operators around the world. Any bookings will be taken care of by our experts, reducing the chance of misunderstandings and issues.
This means you can rest assured that any language barriers are minimised, and you'll be able to communicate comfortably throughout your diving experience. From understanding the dive conditions on the day to receiving instructions and advice, we provide assistance and support throughout your journey, leaving you to confidently enjoy your time diving.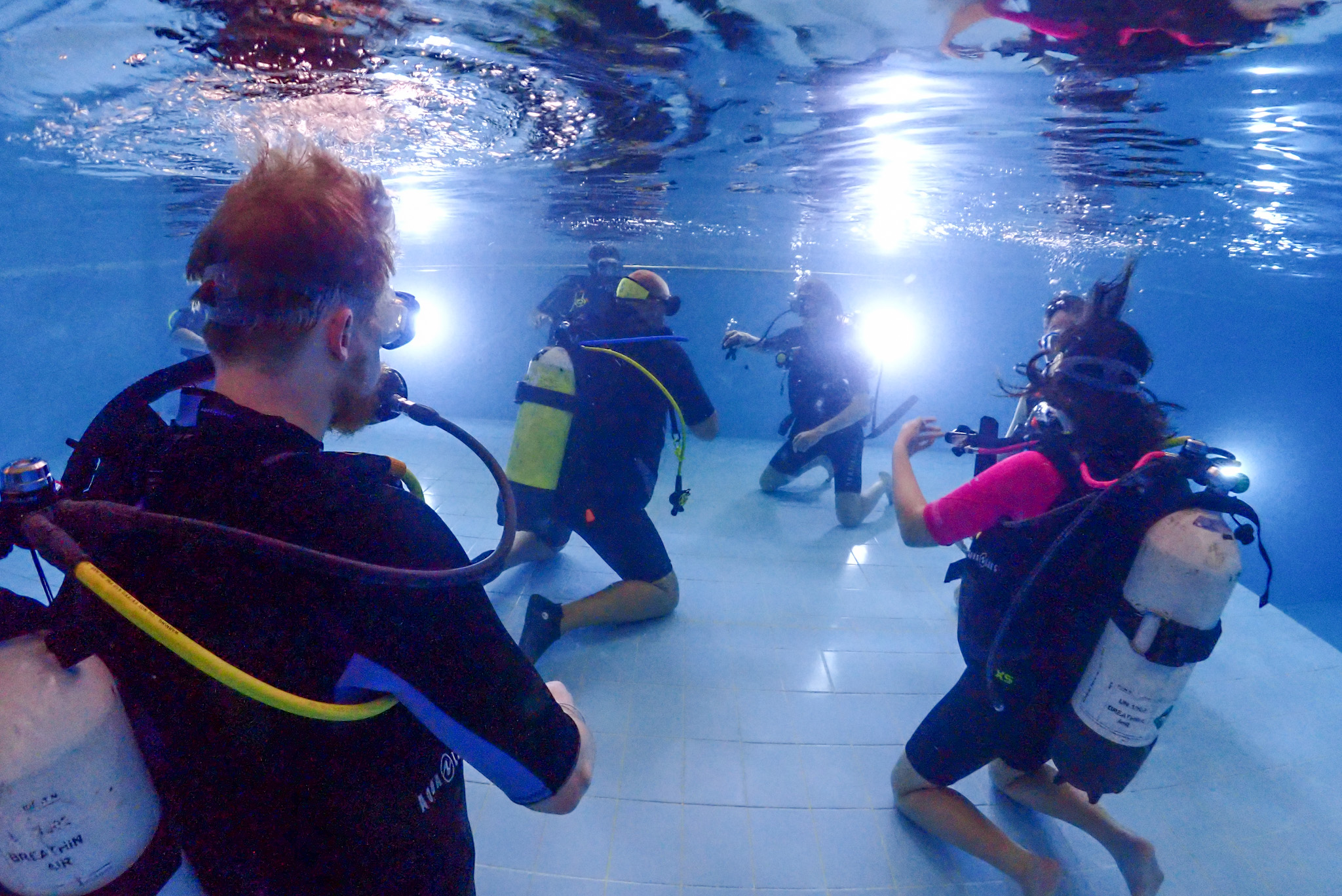 Important Information About Financial Protection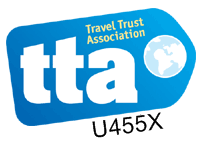 We are proud members of the Travel Trust Association.
The Travel Trust Association is a travel trade association. With 100% financial protection The Travel Trust Association exists to protect you, the customer, and they have been doing so for over 20 years. This means that any money you pay us is protected by the Travel Trust Association.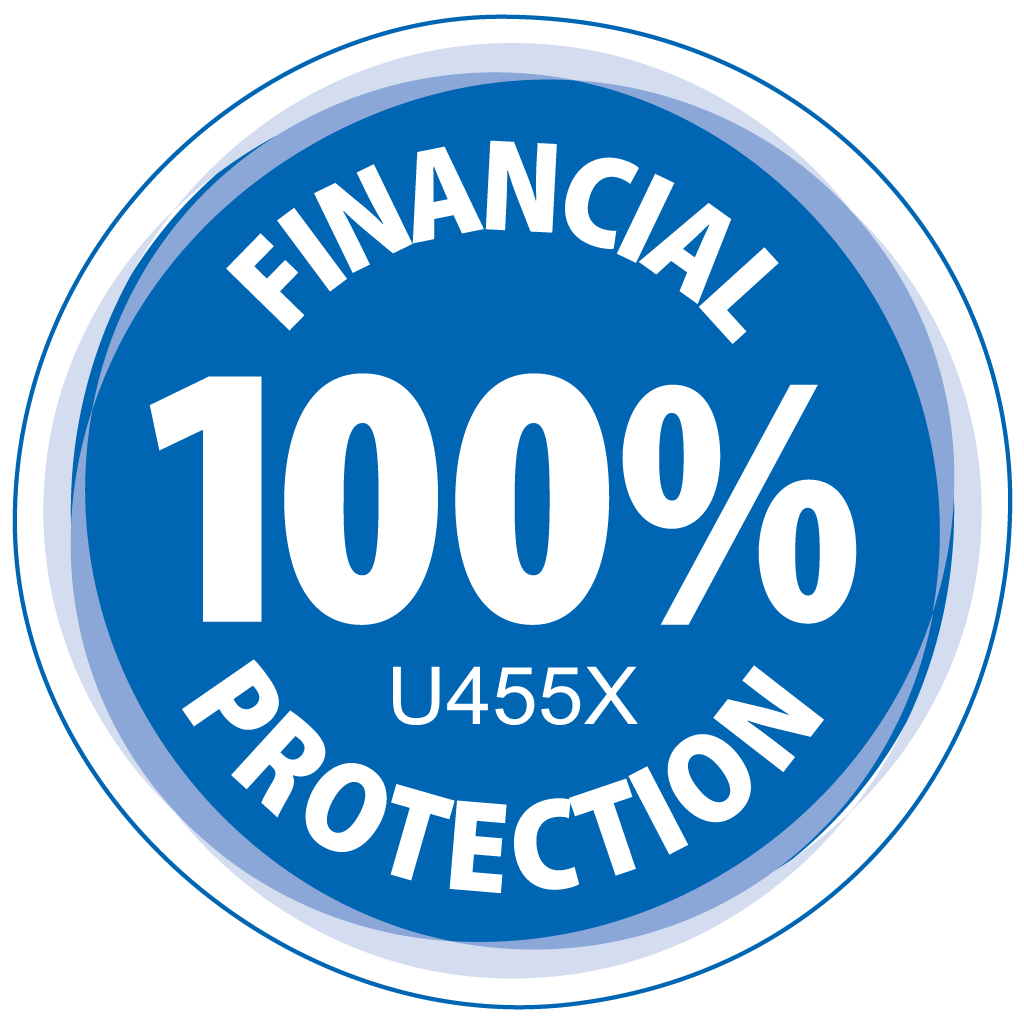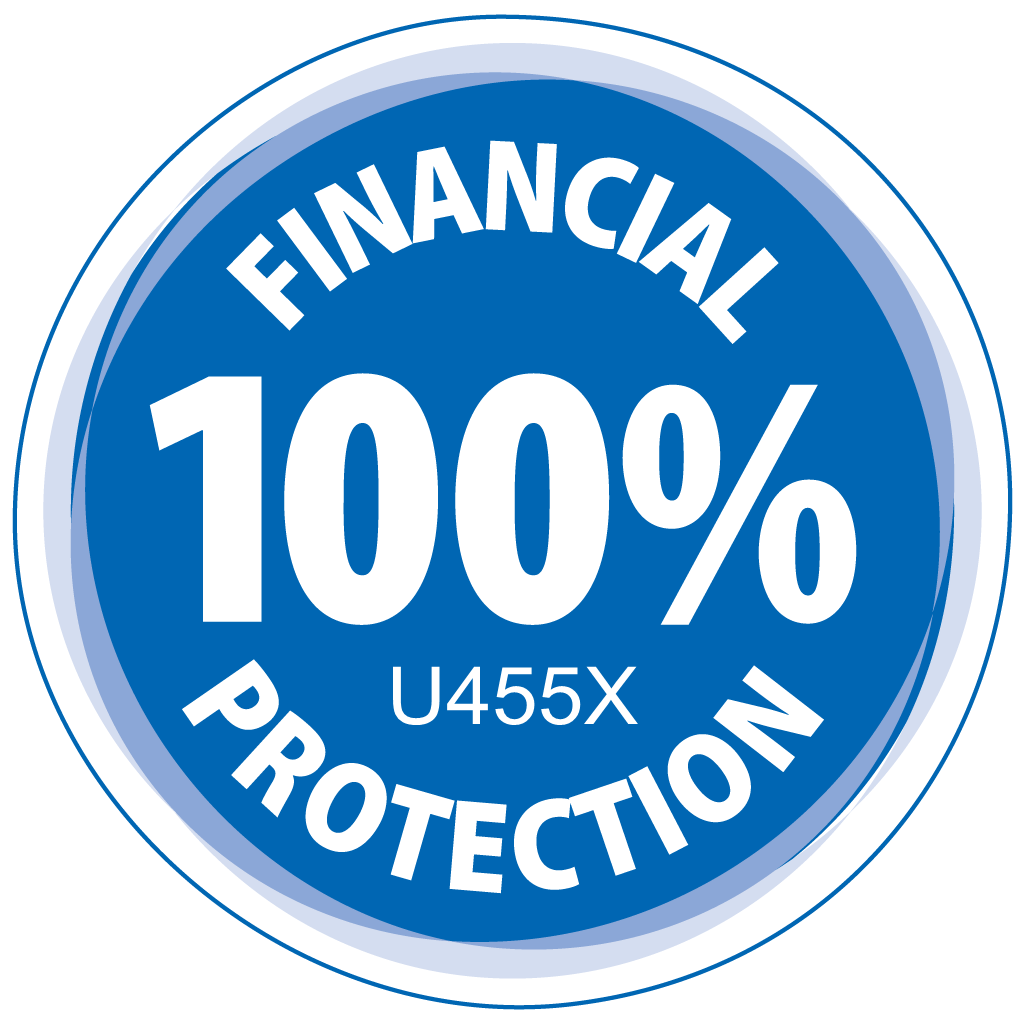 Your Scuba Diving Partners, Oyster Diving
With Oyster Diving, you're in safe hands. We strive to provide novice divers with the ultimate scuba diving experiences, running exceptional holiday packages for beginners to learn to dive with the guidance of our PADI-qualified instructors.
With our extensive knowledge and expertise in the scuba world, we curate our offerings that deliver unparalleled opportunities to explore some of the world's top dive sites alongside groups of like-minded divers. We strike the balance between exhilarating activities and tranquil moments to ensure that the time you spend with us encourages you to pursue diving further.
If you're a beginner diver yet to achieve the certifications required for open water diving, we also have several dive centres across the UK where we offer popular qualifications like PADI Open Water.. With our destination finder, you'll discover a variety of scuba holiday packages for singles, couples and groups to explore world-class dive spots. Contact our helpful travel consultants today to find out more about our holidays for all experience levels.