YOUR PADI ADVANCED OPEN WATER COURSE DETAILS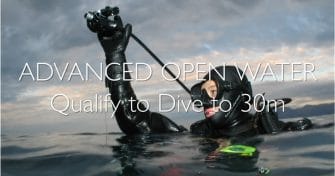 Thank you for signing up to your PADI course with us. Please find below the document(s) relating to your PADI Advanced Open Water diving course, download each file and then please ensure you have read each document and completed the PADI forms prior to your course commencing. If you are not sure which forms you should be downloading then please contact us on 0800 699 0243 or e-mail info@oysterdiving.com. We look forward to seeing you soon to continue your underwater adventure.
You may be interested to read our blog article 'Do I need to own my own equipment?'.
Here is our important Medical Policy
Please download the forms and course details below. Please note that this course takes place in two locations:

Saturday – Mercers lake, ideal for the shallow and navigation dives
Sunday – St. Andrews OR Vobster Quay, built for deep and wreck dives
2023 Course details – where to go and what to bring
Equipment Rental Form – Due to an increase of theft, loss and damage to our equipment we now require each person using our equipment to sign these forms and bring them to the open water dive site.
If you have signed up to do the optional Dry Suit Specialty at the same time then you will receive your e-learning code by e-mail.