Should you do the PADI Advanced Open Water Course?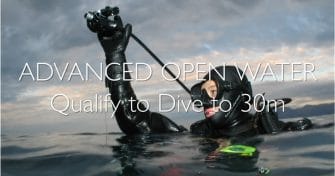 When we are out and about we often hear other divers talking to each other about whether they should do the Advanced Open Water course or not. After all, you've just learn 't to dive so you think that would cover off everything you need to know about scuba diving.
When you completed your open water course you'll have learnt the basics, such as how to put your equipment together, how to clear your scuba mask while underwater, buoyancy control and air management.
The Advanced open water course takes you to the next level. Using cooking food as an analogy, it takes you from knowing how to boil an egg, to making a good omelette!
Unlike the open water course it is more practical as you'll do less theory but 5 adventure dives. Each dive will give you a taste of a different type of dive, all under the safety and supervision of a professional PADI instructor. It will give you a taster to some of the huge variety of dives you can enjoy.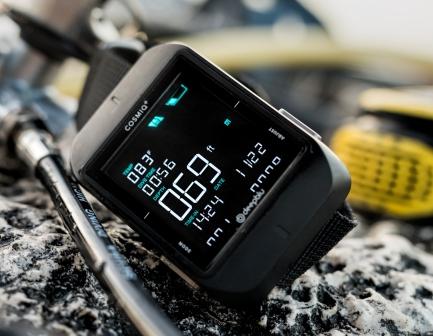 Each adventure dive counts as the first dive of the corresponding specialty course. So for example, if after your Advanced course you wish to do the Deep Diver course and qualify to dive to 40m, you will have completed 1 of the 4 dives necessary to finish the specialty course.
So Why Should you do the Advanced Open Water?
In simple terms, it will make you a more experienced & better diver and ultimately safer. It will also give you a taste of the other types of diving so is a lot of fun and adventure. You'll also be qualified to dive to 30m versus 18m for open water divers.
Why do you need to be able to dive deeper? There are lots of reasons to want to dive deeper. For example many historical wrecks weren't kind enough to sink in shallow water. Take a look at Thistlegorm, the most famous diving wreck in the world and one we frequently run holidays too. Often when we have been to the Manta cleaning stations or to the drop offs to sea the sharks, these are often below 18m. Venturing below 18m when you're not qualified is likely to void your travel insurance policy too!
However once you have done the Advanced course, it doesn't mean you are automatically an advanced diver, but it does give you the tools to become a more advanced diver. Only diving frequently can make you a better diver!
What's after the Advanced Open Water course?
Both the open water and advanced open water courses teach you to dive and make you become a better diver. However the next course in the chain is the Rescue Diver course which teaches you to look after others, how to avoid potential problems and how to deal with them if they do occur. After the Rescue Diver course you can then decide to complete your Master Scuba Diver or even become a professional diver as a Divemaster!
Prerequisites for the Advanced Open Water
You need to be a minimum of 12 years old, a qualified open water diver and complete the required PADI forms satisfactorily.
Children under the age of 15 are restricted to 21m, but as soon as they turn 15 can go to the full 30m.
What else is there to know about our PADI Advanced Open Water course?
It is a pretty easy course to complete. Some simple theory is completed on line before you get to the lake.
The 5 adventure dives we do are the ones best suited to the conditions and locations of our training lakes, and ones that will make you a safer diver. The deep and navigation dives are mandatory, and then we normally do drysuit/peak performance buoyancy (depending on the time of year), wreck and SMB. If there is a different adventure dive that you would prefer, then we would be happy to try and accommodate you.
Many of our customers go straight on to do the Advanced open water course after their open water, but we do suggest you are comfortable diving first.
Most of our dives are completed over a weekend. On the Saturday you we normally do the shallower dives and then the deep and wreck dives on the Sunday, once you have built up some confidence and more experience.
You don't need to own your own equipment but we do recommend that all divers have at least their own mask, snorkel and dive computer. You can find a range of these on our online shop. We also recommend having your own DSMB and reel and your own boots for hygiene and comfort reasons.