Cavern, Deep Sea Diving and Snorkelling – The Scuba Diving Equipment You'll Need
When it comes to scuba diving, you're always going to require basic training and basic equipment. The basics include the suit, mask, tank and diving computer. Of course, there are some circumstances where you may need advanced equipment, but this will be detailed by a diving instructor. It's also important to recognise that diving isn't an activity that's kind on the wallet, sure you don't have to buy the top of the range gear every time you go diving while on holiday, but your safety should come first, so be sure that you're investing or at least renting the right equipment.
Below, we've focused on 3 specific diving locations: cavern, deep sea and shallow (snorkelling). It's also worth mentioning that we won't be including wetsuits, masks or tanks in every category unless they're unique to the location. Check out our gear guide below!
Cavern Diving Equipment
Let's start with cavern diving.
Some people still confuse cavern diving with caving, so let's talk first address the key differences:
When you're cavern diving, you're going to be able to see natural light at all times
The equipment used for cavern diving is different to caving
Cave diving requires different training to cavern diving
The darker you delve, the stranger the animals!
However, we're only going to be focusing on the difference in equipment in this article. With cavern diving, you'll find that the equipment isn't too dissimilar to what you'd use in open water diving. There are some minor differences to the gear, such as lighting aids and anti-tangle equipment. Your cavern gear will also be tailored towards improving buoyancy and body positioning during the dive.
So, let's take a look at the key differences in scuba gear and the modifications you'll require.
Aqua Lung AquaLux 500 Torch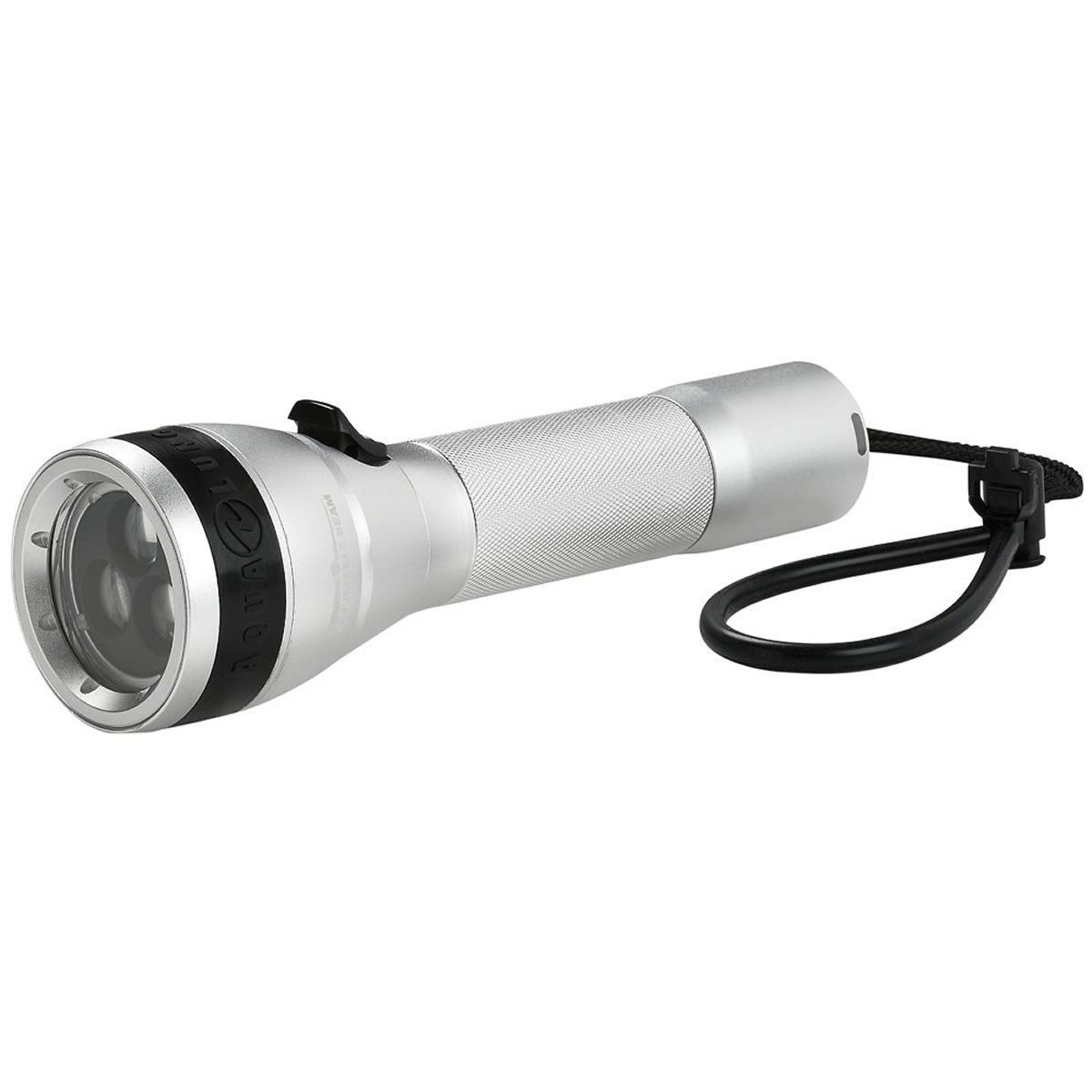 Although natural light will always be present when cavern diving, a torch will still be required for exploring the darker areas of the cavern. The AQUALUX 500 combines durability with high-tech performance. As it's made from heavy duty aluminium, you won't have to worry about knocking it, plus, inside the shell lies a 3 CREETM LED light sources, dimmer switch, Li-ion rechargeable batteries and a metallic parabola and techno polymer lens. It also comes with an adjustable zoom for targeted focusing in dark areas, perfect for deep exploration.
It may be wise to invest in a wrist strap as well, as it will make exploring easier and allow for improved dexterity.
Shearwater Perdix AI
For those who remember the original Perdix, with its slim, easy to use design and one of the most readable display screens on the market, the new Perdix AI improves on all fronts. They've kept their easy-to-use display settings and their two-button interface and multiple operating modes. However, one of the big changes comes in the shape of their new wireless air integration for up to 2 transmitters and a three-axis digital compass, a 1,000-hour dive log and Bluetooth!
Tusa Paragon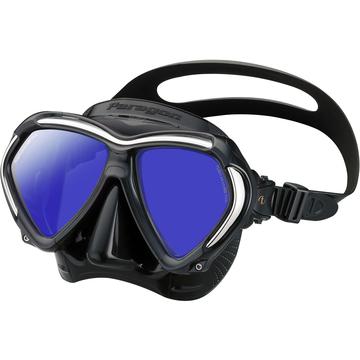 The new Tusa mask from Paragon comes with a reinforced TRI-MIX frame equipped with Freedom Technology and the UV 420 Lens Treatment to ensure that you'll be diving with ultimate clarity and eye protection. Toughness is key here, the three layers of the Tusa help to produce an incredibly durable frame structure, with a notable Polyurethane material bumper protection.
---
Deep Sea Diving Equipment
Not only does deep sea diving equipment differ to cavern diving, but you'll also require proper training to ensure you're able to navigate the oceans depths safely.
EOS 12rz Torch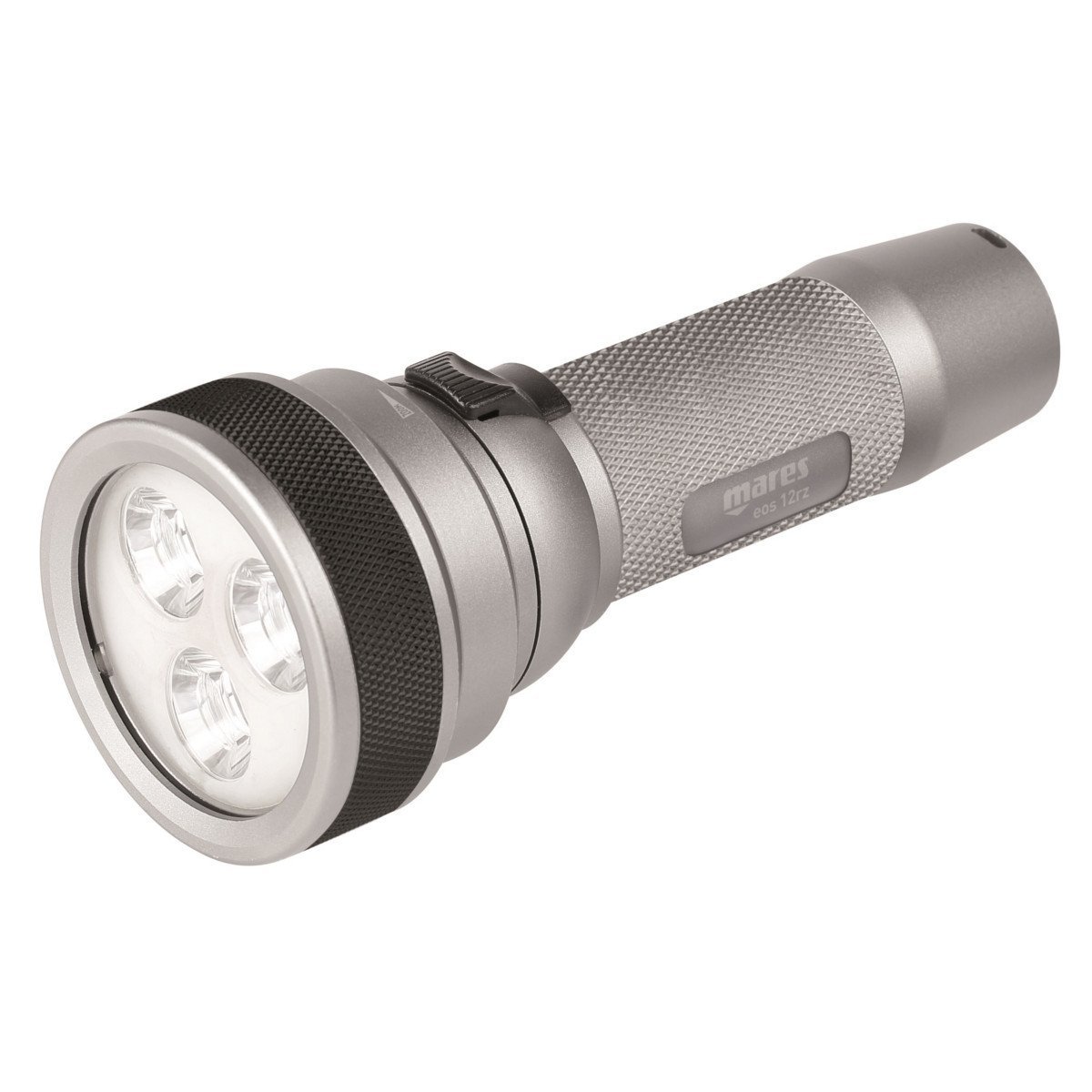 When you're diving deep, you're going to want a torch that can withstand and operate properly in the darkest regions of the ocean. The EOS 12rz torch is what you'll want to invest in. This particular dive torch offers phenomenal levels of power, extended burn time alongside a variety of features to help you safely wander the depths of the ocean. The features are listed below:
Adjustable focus
Rechargeable battery with USB charging cable
Wide light beam
Adjustable wrist strap
Magnetic switch; four options: on, low, flash, off.
Aqua Lung i100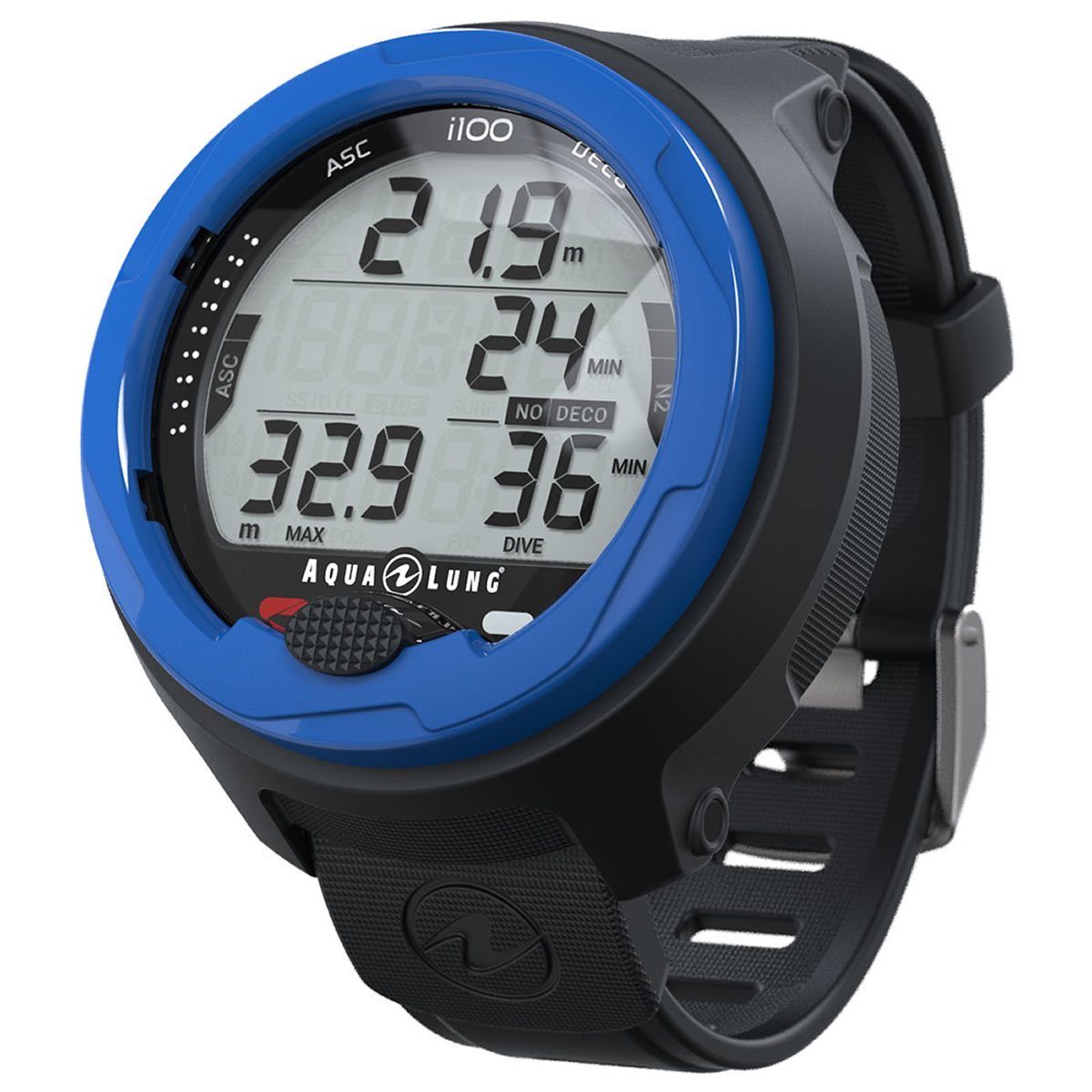 Dive computers are a must-have when it comes to deep sea diving because they're able to track depth and dive time. However. We always recommend having a spare dive computer to hand, because while the majority of dive computers are built to withstand constant use, wear and tear does take its toll, so you're going to want a spare. That's why we've chosen the Aqua Lung i100, it's compact, affordable and reliable.
It will retain all your settings and calculations after each battery change and also includes unique security features such as audible alarms and LED warning signals. With 4 operating modes and an intuitive one-button navigation system, the Aqua Lung is a great backup for any deep sea diving expedition.
Abyss 22x Regulator

Diving regulators are of course, essential when diving to any depths. We've handpicked Abyss' 22x Regulator because of its innovative composition and record-breaking lightweight design! Abyss are one of the big players when it comes to scuba equipment and their 22x Regulator is a top piece of kit. In fact, this design set the deep-solo-dive record, clocking in at –313m! With a host of features including advanced coating technology, dynamic flow control and a mesh grid design, Abyss have designed one of the best regulators on the market.
---
Traveller Diving Equipment
Scuba diving when travelling may seem like an expensive venture, but with the right equipment and guidance, it doesn't have to be!
When you're travelling, or darting around scuba islands, you're not going to want to be lugging heavy or expensive gear around. You'll find that most diving schools or programmes will supply the basics; wetsuits, masks, tanks etc but if you want to capture some truly unique memories, you'll want to invest in equipment that can fulfil that role.
Big Eyes Evolution & Alpha Ultra Dry Snorkelling Set
Scuba diving sets shouldn't be breaking the bank, especially when you're travelling or on holiday. This snorkel package has everything you need to get you underway at an affordable cost and it's designed by Cressi, who are an incredibly respected brand. Their mask is made from soft silicone and includes a double seal for extreme comfort and fit. The mask also comes with increased downward vision and the internal volume of the mask gives the feeling of enhanced vision – perfect for exploring the shallows.
Their snorkel comes with a patented valve at the top of the snorkel, which stops water from entering when submerged. Its drain purge valve also quickly clears any water that enters during the dive, allowing for a comfortable and clear snorkelling experience.
Olympus Tough TG-5
You'll need a camera, it's as simple as that.
Capturing the memories of your dive is very important for some people and the only way to ensure these memories are captured is through a camera you can trust. The TG-5 has a new 12-megapixel image sensor that can capture images in RAW format and it also had an ultra HD 4K video setting. The 'tough' part comes with its rugged housing, it's Olympus PT-058 housing will allow you to delve to depths of 150ft, and the camera itself (without housing) will survive underwater up to roughly 50ft. It's a must have if you're looking to show-off you photos when you return home.
Floating Ninja Sunglasses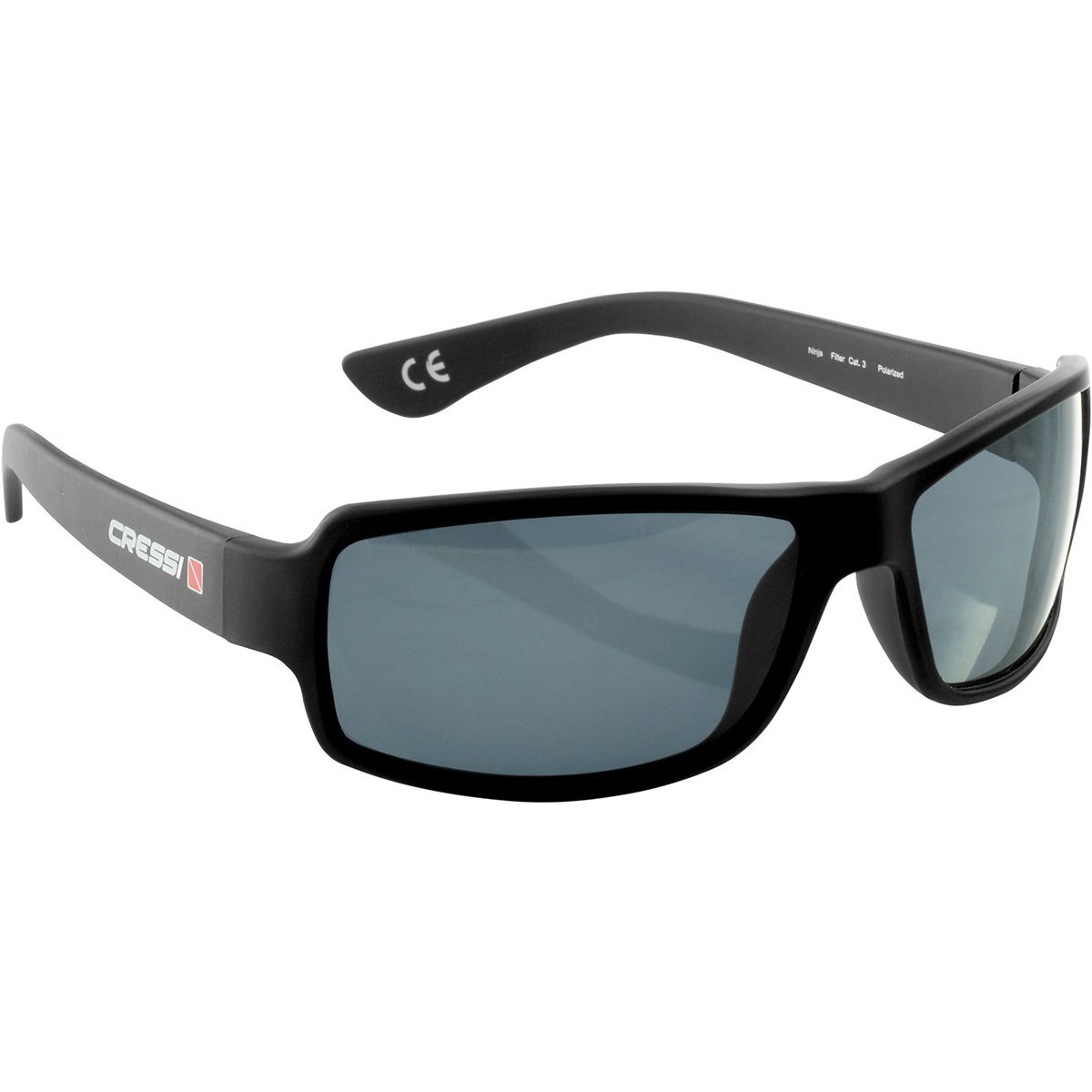 Not necessarily a necessity in the water, but definitely worthy of making the list! You're going to want sunglasses if you're travelling around tropical islands, plus, the Floating Ninja Sunglasses are ideal for everyday use. For all water sports activities and general wear, Ninja Sunglasses fit the bill.
Also, they float!
–
Ensuring you're investing in the right diving gear is essential, and although we've included some accessories that may fall on the more expensive side, they will greatly enhance your diving experience.