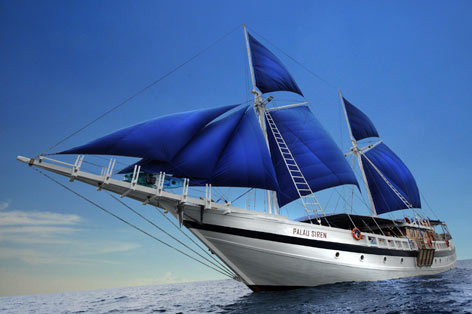 Palau features proudly in the world's top 5 of diving destinations. The great variety of dive sites and seascapes combined with the fantastic marine life are key factors attributing to this. Blue Corner, German Channel, Peleliu Wall and Big Drop-Off are only a few of the Palau's famous dive sites. Channel currents attract big pelagic, such as mantas and all kinds of sharks in big schools. Explore the memorable underwater features like blue holes, drop-offs, caverns, caves and channels. Colourful coral reefs and gardens brimming with life also await you in Palau. Visibility underwater is often very good: 30-40 metres on good days. For an extra special adventure, join S/Y Palau Siren on a Full moon or New moon Spawning trip. Spawning bumphead parrot fish or red snappers make for an unforgettable experience and attract many a predator. On these cruises you will also get to experience blackwater diving, discovering some of the ocean's deep secrets. To top it off, Palau is home to the renowned Jellyfish Lake, which is also part of our itinerary. Palau really has it all!
Overview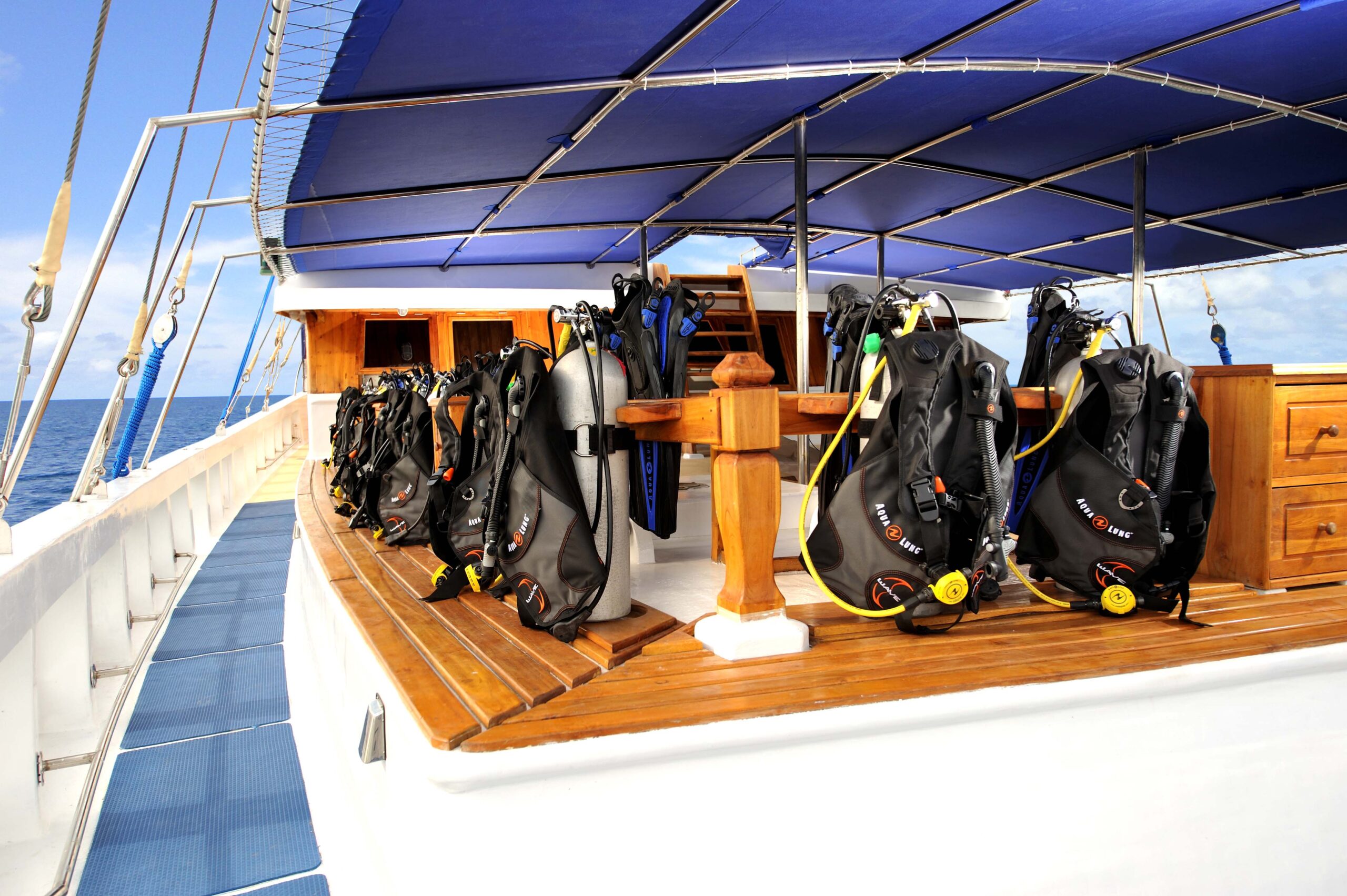 Launched in April 2011, the 40m S/Y Palau Siren was built on the Indonesian island of Sulawesi and is handcrafted from ironwood and teak (traditional to the area). You will find no other diving liveaboard as beautiful in Palau waters, and being built by divers for divers you can be rest assured that every need has been thought of and addressed.
Welcoming a maximum of 16 guests per week ensures that there is ample space to relax. The 8 cabins are doubles, twins and 2 cabins are flexible double/twin and offer individually controlled air conditioning and ensuite bathrooms with hot water.
The covered outdoor dining area provides a great setting for all your meals and the spacious air-conditioned saloon offers a cocktail bar, comfortable seating and a 42 inch flat screen TV.
The dive deck will most likely be one of the most spacious and comfortable you would have come across. There are designated areas for charging and preparation of your camera and video equipment making the S/Y Indo Siren a top choice for underwater photographers and videographers.
The vessel also benefits from 2 hard-bottom skiffs, kayaks, laundry and massage services and FREE equipment hire and nitrox.
The Palau Siren has designated indoor and outdoor workstations for charging, preparation and maintenance of your camera and video equipment. Large storage drawers for your peripheral items are available, as well as numerous charging points, with adapters available (sockets are 2-pin European style at 220v or 110v). Naturally, we also have large rinse tanks with fresh water solely for camera and video equipment – this beautiful liveaboard vessel truly sets out to be the pros choice for underwater photography and videography.