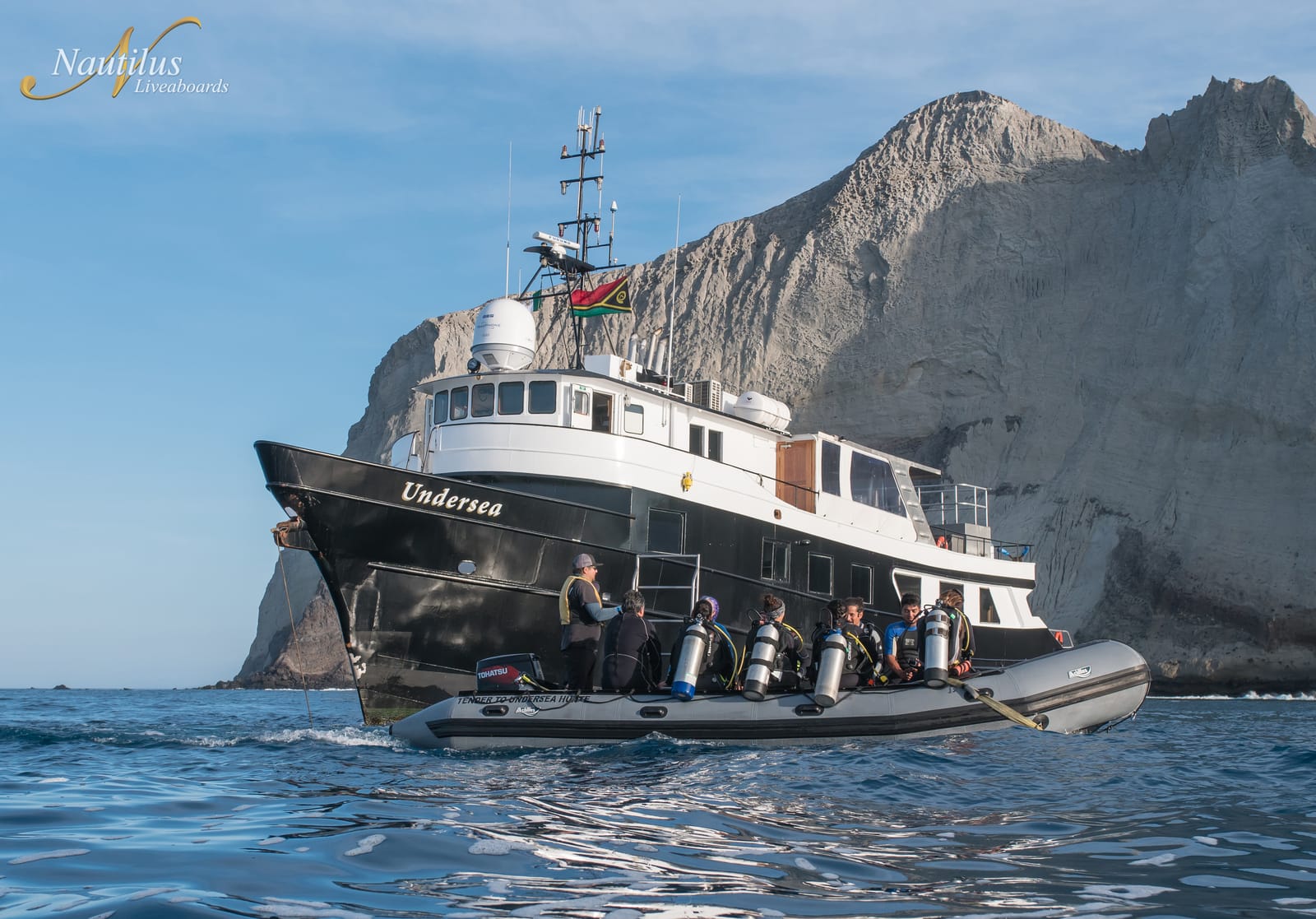 Guadeloupe Island is located over 150 miles from Mexico's Pacific coast and is home to the impressive Great White Shark. Cage dives allow for close encounters with these magnificent apex predators and offer the opportunity to get some great photos.
350 great white sharks identified so far in the bay that we dive in at Guadalupe Island! There is 40m plus visibility! The trip includes opportunity for virtually unlimited diving between our submersible and surface cages.
Nautilus Undersea
The UnderSea first entered service in 1968 as the personal submarine tender to Dr. Perry of Perry Oceanographic. This sturdy and brave ship became one of the most famous dive boats in the world as the Undersea Hunter voyaging out to Cocos Island and in IMAX adventures around the South Pacific. We graced the ship with a massive shipyard refit including: stretching the hull out to 105 feet, a new superstructure and extended sun deck, a bulbous bow and stability system.
Overview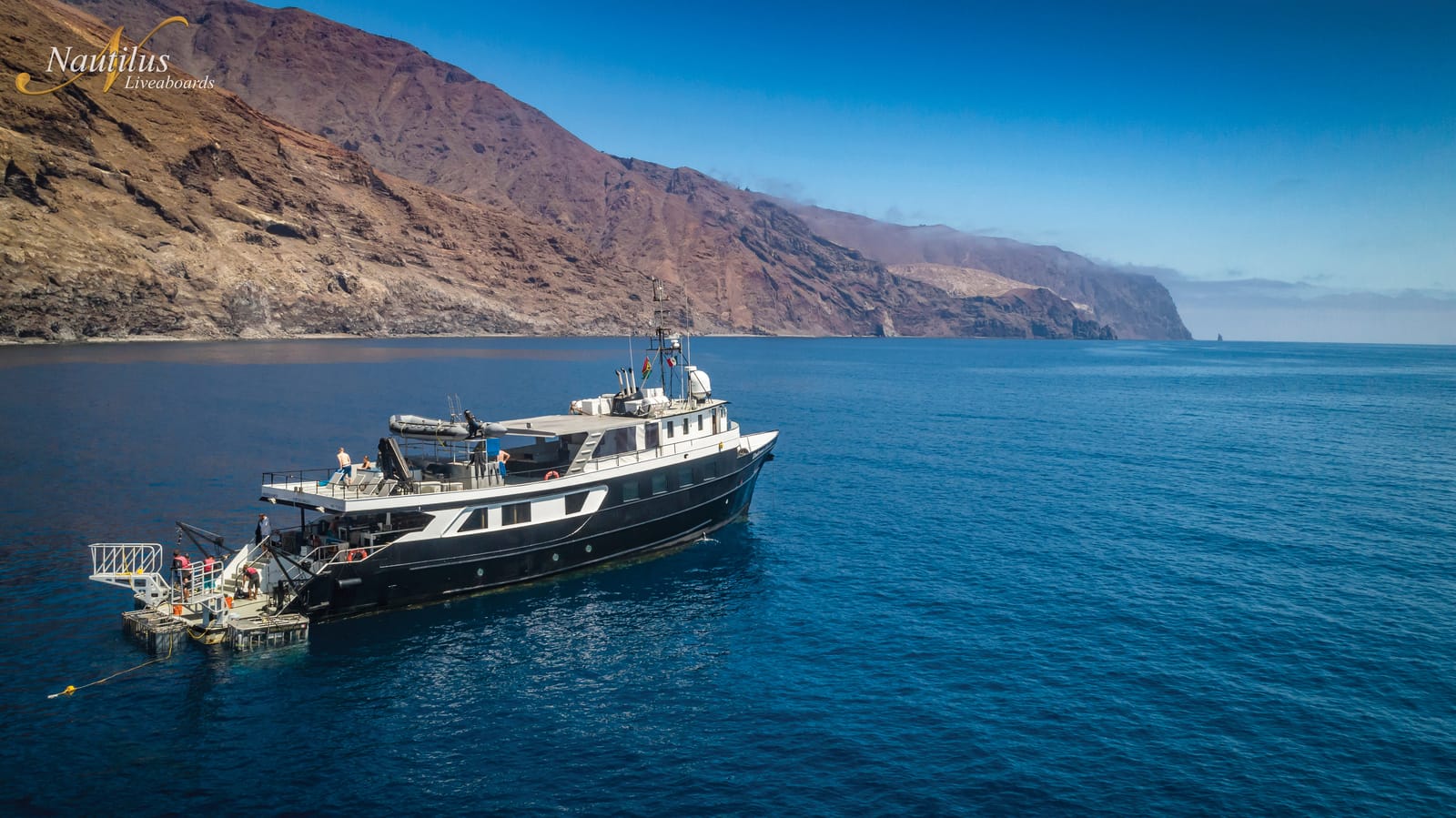 This lovely liveaboard to Guadeloupe features 1 triple room, 6 state rooms, ADA compatible stateroom and 1 Premium Suite.
Just 19 divers are allowed on this liveaboard which combined with the SunderSea's spaciousness, comfort and huge dive deck, make this a personal experience.
The main benefit of this itinerary is it is one of the best places in the world to see great white sharks:
Near unlimited time with them in the water
Good visibility
Some of the largest great whites found on the planet
Natural interaction from the submersible cages. No blood, chum or oil any of that stuff needed to provide the best experience in the industry. Note that July and August is our favorite time to visit Guadalupe and see the most sharks. The current record is 9 great whites circling the cages at one time.