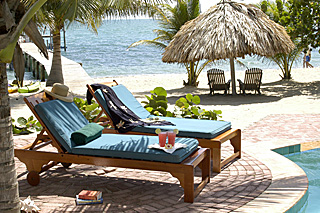 There is a beautiful boutique resort on the Caribbean coast, with a stunning backdrop of the Maya Mountains. The Hamanasi Adventure and Dive Resort is a great place to base your dives on the second largest barrier reef in the world, and to explore the jungle. Each of the 21 air-conditioned rooms, tree houses and suites has a stylish, spacious interior, ensuite facilities and a private porch, set in beautiful tropical gardens. There are 5 room types; Beachfront Room, Beachfront Deluxe, Treehouses, Deluxe Treehouses and Honeymoon Suites.
The resort can offer dives to the Southern Barrier Reef, Turneffe Island Atoll, Lighthouse Reef Allot and the Blue Hole
Overview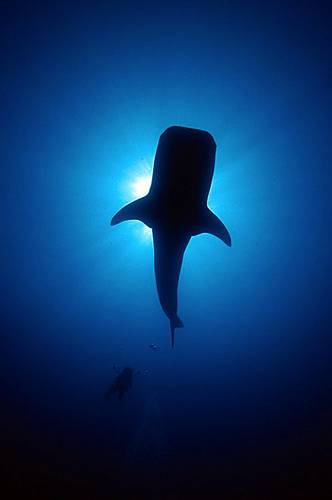 Welcome to Hamanasi, your award-winning eco-resort on the Southern coast of Belize. Their guiding principle is delivering vacation experiences of a lifetime with gracious Belizean hospitality. Voted #1 small hotel in Belize by Tripadvisor.com. From Mayan pyramids deep in the rainforest to pristine reefs teeming with coral, with Hamanasi you'll discover the best of Belize, on and offshore!
The signature Reef & RainforestpPackages are flexible all-inclusive Belize packages customized to your interests and the length of your stay. Stay in any of their rooms and choose from their most popular adventures both on and offshore. Explore the Reef, the Rainforest, or a combination of both!
Room Types
Dream. Exhale. Love. Escape. In any of our room types you'll enjoy Hamanasi Resort's spacious, casually elegant accommodations. No TV or phones to distract. AC & ceiling fans to cool. Plenty of bottled water to hydrate. Ahhh, Belize…
Deluxe Treehouse Rooms
Tucked in the coastal forest are Hamanasi's most spacious accommodations, Deluxe Treehouses. Follow orchid-lined paths under the shade of the littoral forest to arrive at your Deluxe Treehouse. Each enjoys a spacious living room decorated with handcrafted Belizean furniture, most made onsite by Hamanasi's carpenters, and local art all enveloped in a cool tropical pantone. The sofa may be turned into a double bed.
Treehouse Rooms
As an eco-resort instead of cutting trees when we needed to add rooms, we built amidst the trees! Our most popular rooms, these spacious, individual Treehouses provide the utmost privacy. Each is raised approximately 12-feet and is surrounded by a variety of trees, orchids and birds.
Beachfront Suites
Love birds, take note! Our two beachfront suites are the perfect retreat to kindle your romance! The large bedroom has a romantically draped four-poster king bed made of Belizean barba jolote wood and an organic Savvy Rest mattress. The room opens into a comfortable sitting area with a sofa and chairs.
Beachfront Rooms
With magnificent sea views and plenty of space, you'll love the Belizean Beachfront Rooms. These rooms have either a king bed or two queen beds handcrafted of Belizean hardwoods, each with an extremely comfortable organic Savvy Rest mattress. Additionally, all rooms have a sofa that can be made into a full size bed. You can enjoy the refreshing Caribbean cross breeze through louvered windows, or revert to using the ceiling fan or AC.
Beachfront Plus
Traveling with kids? A group of friends on vacation? The Belize beachfront plus rooms are an ideal solution for those wishing to share a room. Enter a room with a mahogany king bed and a table and chairs. In the adjacent room, there are two twin beds. You'll slumber peacefully on the organic Savvy Rest mattresses. Both rooms have their own entrance to the shared bathroom.