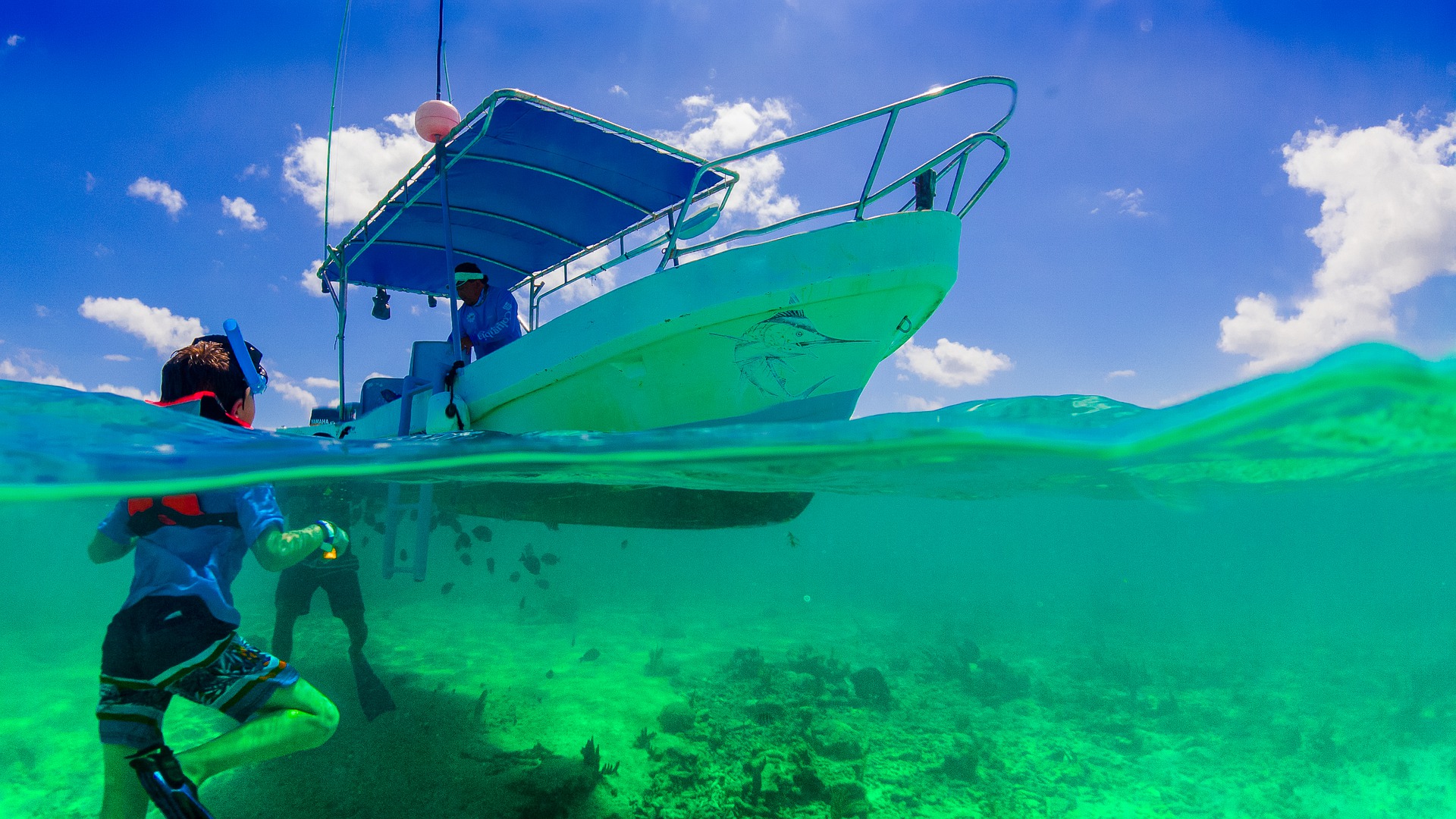 Diving Holidays in Mexico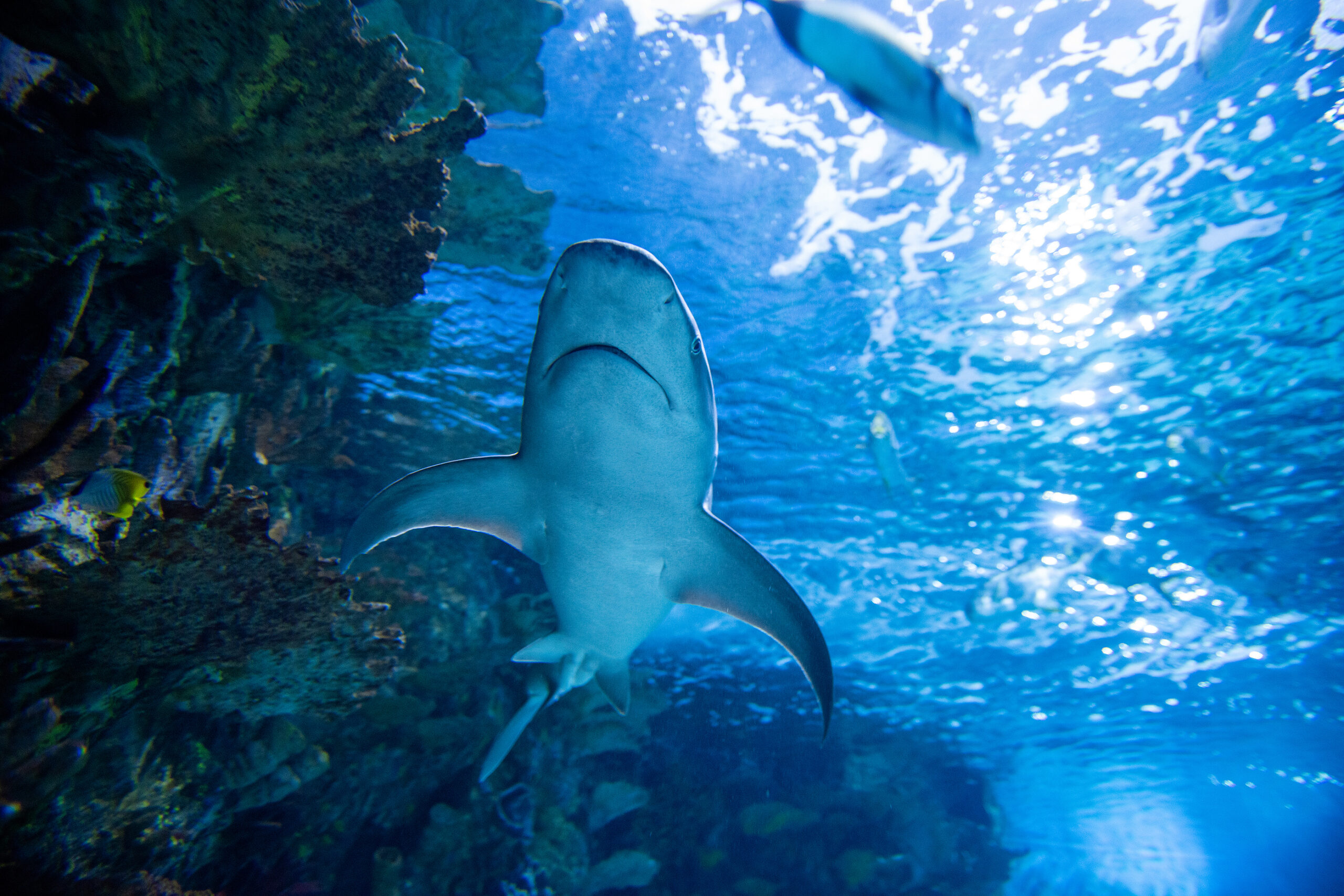 There are many diving adventures to be had in Mexico, with a variety of wonderful marine life and amazing geologic features to see during holidays at top diving resorts. Top dive sites include Guadalupe Island and Cancun, which will provide an exceptional standard of scuba diving and fantastic conditions that are suitable for many skill levels.
From a cultural point of view, Mexico is a very vibrant society with warm people and friendly locals that enjoy visits from people celebrating their way of life, excellent food and traditions. The climate is also great for diving and many other types of holidays.
Mexico is an energetic and refreshingly hospitable country, with world-class diving potential. We offer many Mexico diving trips including the following:
Guadalupe Island: Swim with a great white shark from a safe surface cage for one of the most life-changing diving holidays you can imagine. You can jump into the submersible cage in October 2022. Book immediately to guarantee your place.
Socorro Islands: Switch the dive resorts for a liveaboard boat, the Nautilus, and you can see elegant humpback whales, manta rays, and whale sharks in the seas just off the tip of the Baja California Peninsula. You can live aboard in total comfort in one of the 17 suites and staterooms.
Cancun: Experience the luxury of a leading diving resort at the Royal Hideaway Playacar, in Playa Del Carmen, which has an AAA 4-Diamond rating. Suitable for adults only, you can dive in several thrilling sites including the Barracuda Reef and Bull Shark Point in ultimate comfort.
Our latest packages to one of the most exciting dive destinations in the world will change slightly each year – and we are always looking to add new, exciting features to our diving holidays.
With first-class PADI-qualified instructors and a friendly, supportive environment you can find a Mexico diving trip that is suitable for any skill level – and there is potential for snorkelling and non-divers to enjoy the dive resorts too.
Make sure you book your places to avoid disappointment and be sure to get in touch if you have any questions.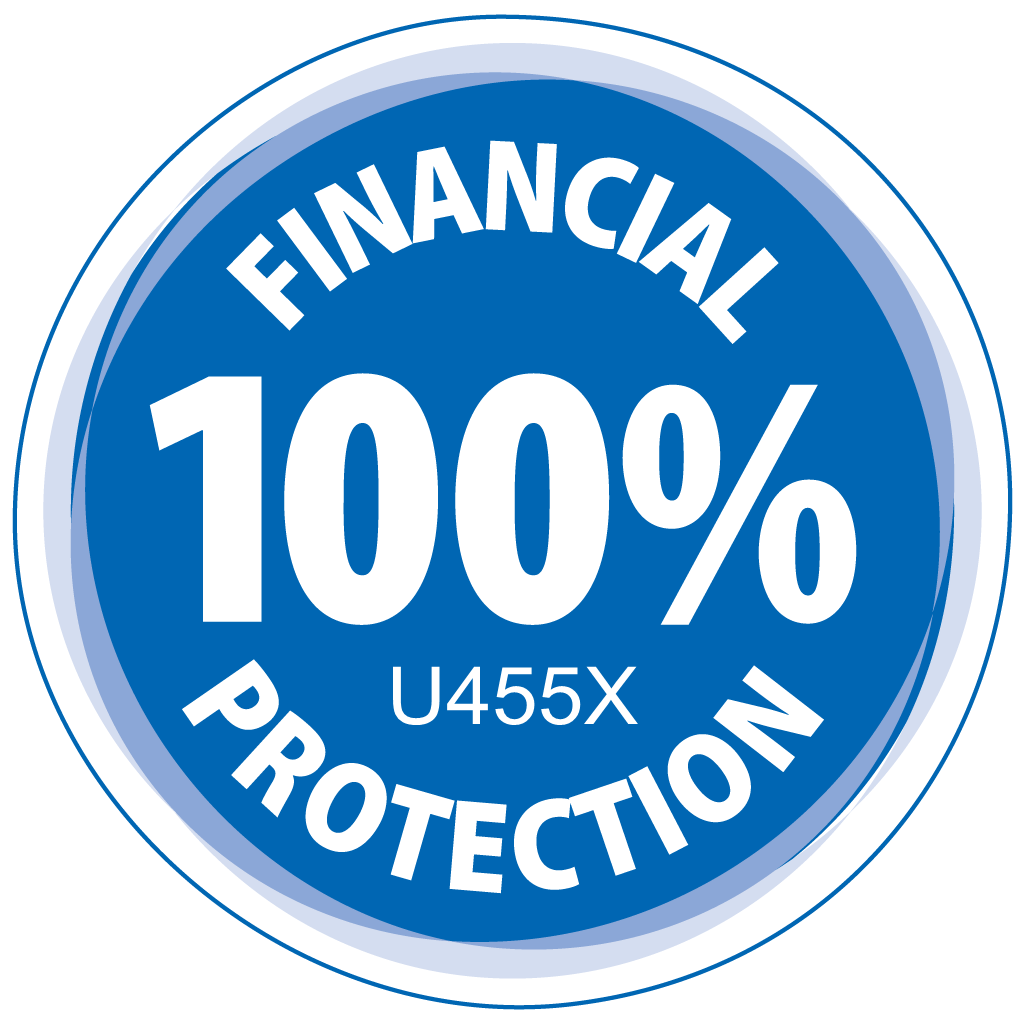 Important Information About Financial Protection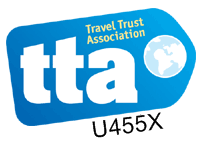 We are proud members of the Travel Trust Association.
The Travel Trust Association is a travel trade association. With 100% financial protection The Travel Trust Association exists to protect you, the customer, and they have been doing so for over 20 years. This means that any money you pay us is protected by the Travel Trust Association.
Take the Plunge – Get in Touch Today – info@oysterdiving.com
Places fill up well in advance so please contact us to book your place today. Here we will explore in more detail the best scuba dive sites available, the types of fish you can expect to see and the water temperatures and conditions you are likely to experience.
What Are The Best Mexico Diving Sites?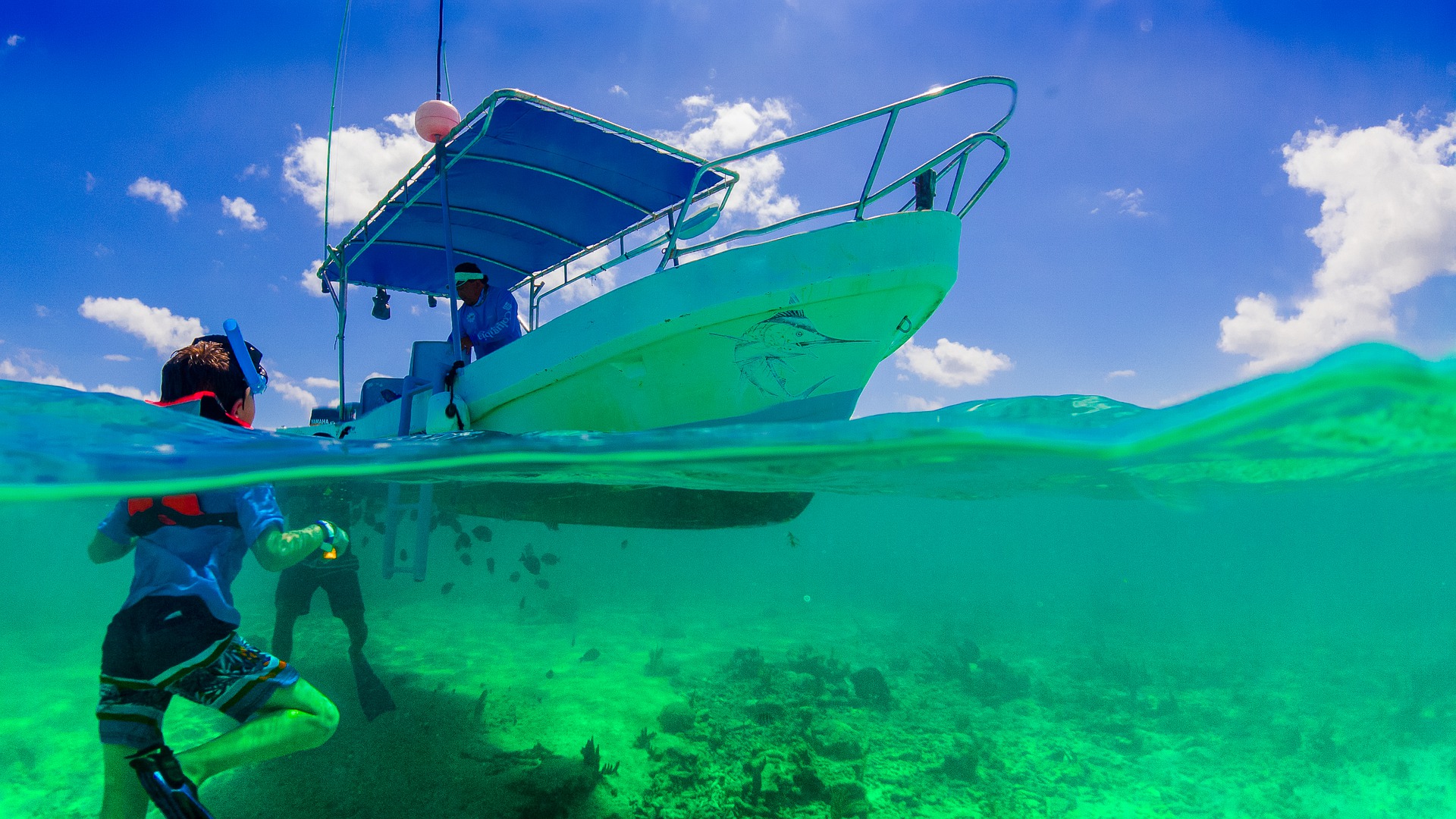 Mexico is by far one of the most astounding diving destinations to visit, with many dive sites with crystal clear waters up and down each coast of the country. The country spans a massive area, with many potential dive sites present from the Yucatan peninsula in the southeast of the country to the Sea of Cortes in the northwest.
As a result of the diversity of the regions, climate and cultures between the different states there are many types of dive sites – including drift dives, safari dives and cave dives. Some of the best Mexico diving sites include the following:
Cozumel: Drift dives give you a ride-like experience that makes use of the tides, and an excellent site is Cozumel – nearby to the dive and holiday resort of Cancun. There are several dives to enjoy, including the Santa Rosa Wall dive – which has great visibility and conditions.
La Paz: A diver's paradise in the Sea of Cortez, La Paz has excellent safari dives that can allow you to swim with a wide variety of marine life. You can even go shark diving in a floating shark cage for a close-up view of many types of shark.
Yucatan cenotes: Situated in the Yucatan Peninsula is a series of underground geologic features called cenotes, which are essentially water-filled sinkholes. These fascinating dives are for advanced divers and they have some of the clearest water on the planet.
There are so many excellent scuba diving sites in Mexico, and the country also provides plenty of opportunities for cultural trips, visits to heritage sites and other activities. As there is something in Mexico for every taste you can find your dream dive site and experience amazing diving holidays, as well as resorts and coastal locations that are great for non-diving trips.
Types of Fish to See When Scuba Diving in Mexico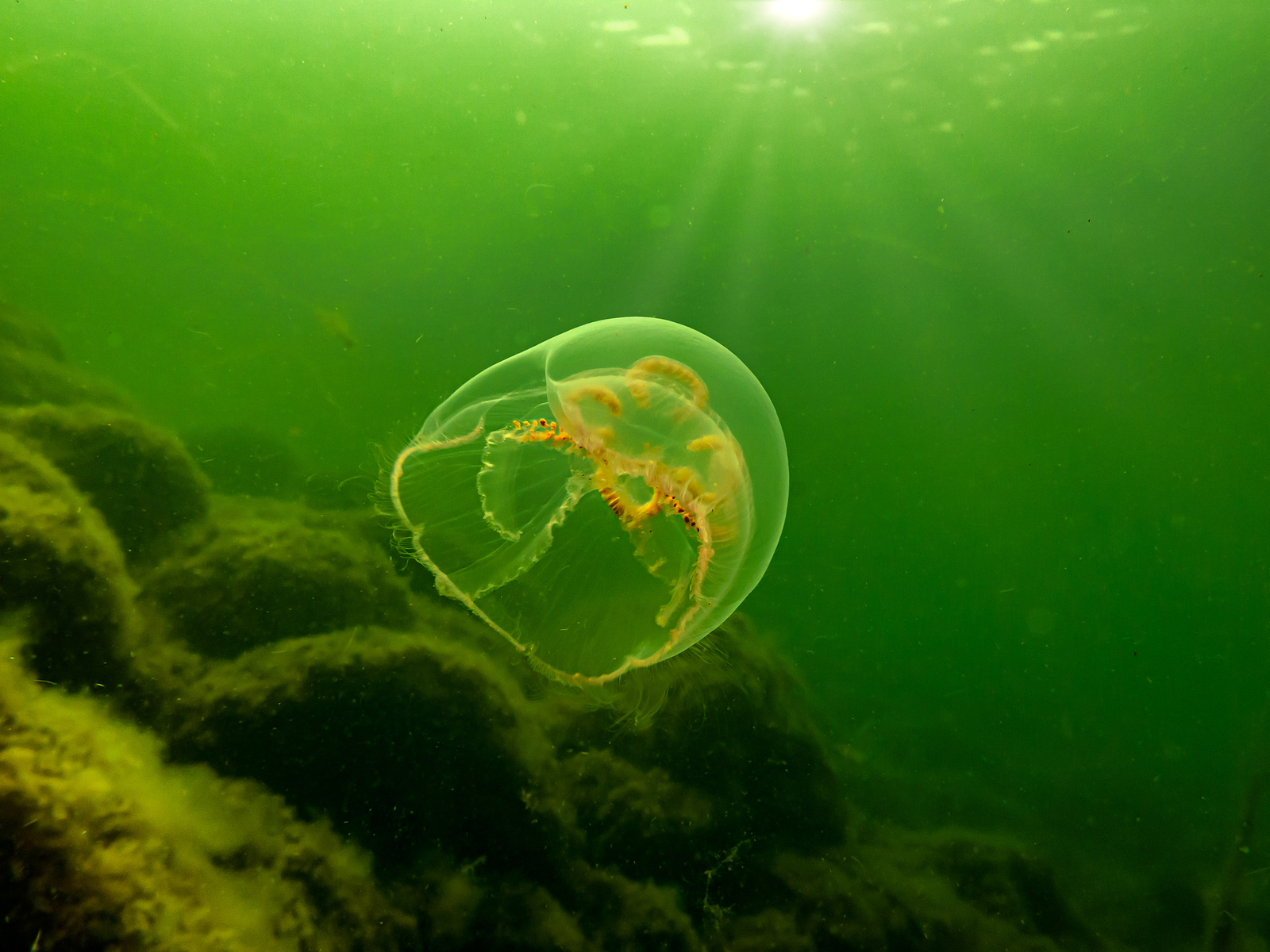 As a country that is surrounded on both sides by two very different oceans, there is an extremely diverse range of fish and other marine life to see while diving. Snorkelling in the various mainland coves and off the coast of the nations islands can also allow you to see a lot of marine life, most of which is quite exotic.
It is important to remember that the dive resort where you are based will dictate the marine life you are most likely to see, but there may be some overlap depending on the season. Some of the marine life you can see while scuba diving in Mexico includes the following:
Dolphins
Fin whales
Frogfish
Humpback whales and grey whales
Jawfish
Lobsters, prawns, squids and snails
Mackerel
Manta rays
Many shark species, including whale sharks, reef sharks, hammerhead sharks and great white sharks
Many types of blenny
Marlin
Moray eels
Nudibranchs, including sea tigers
Octopus, jellyfish and anemones
Sailfish
Sea lions
Tuna
Turtles
Various coral and reef life such as anemones, starfish and sponges
There is a huge variety, which can make it frustrating for many divers who are looking to check as many off of their list as possible. The right diving instructors to help with this can be difficult to find, but we have the best PADI-qualified instructors on hand to offer guidance – so we can make sure you see as much as possible.
Scuba Diving Conditions in Mexico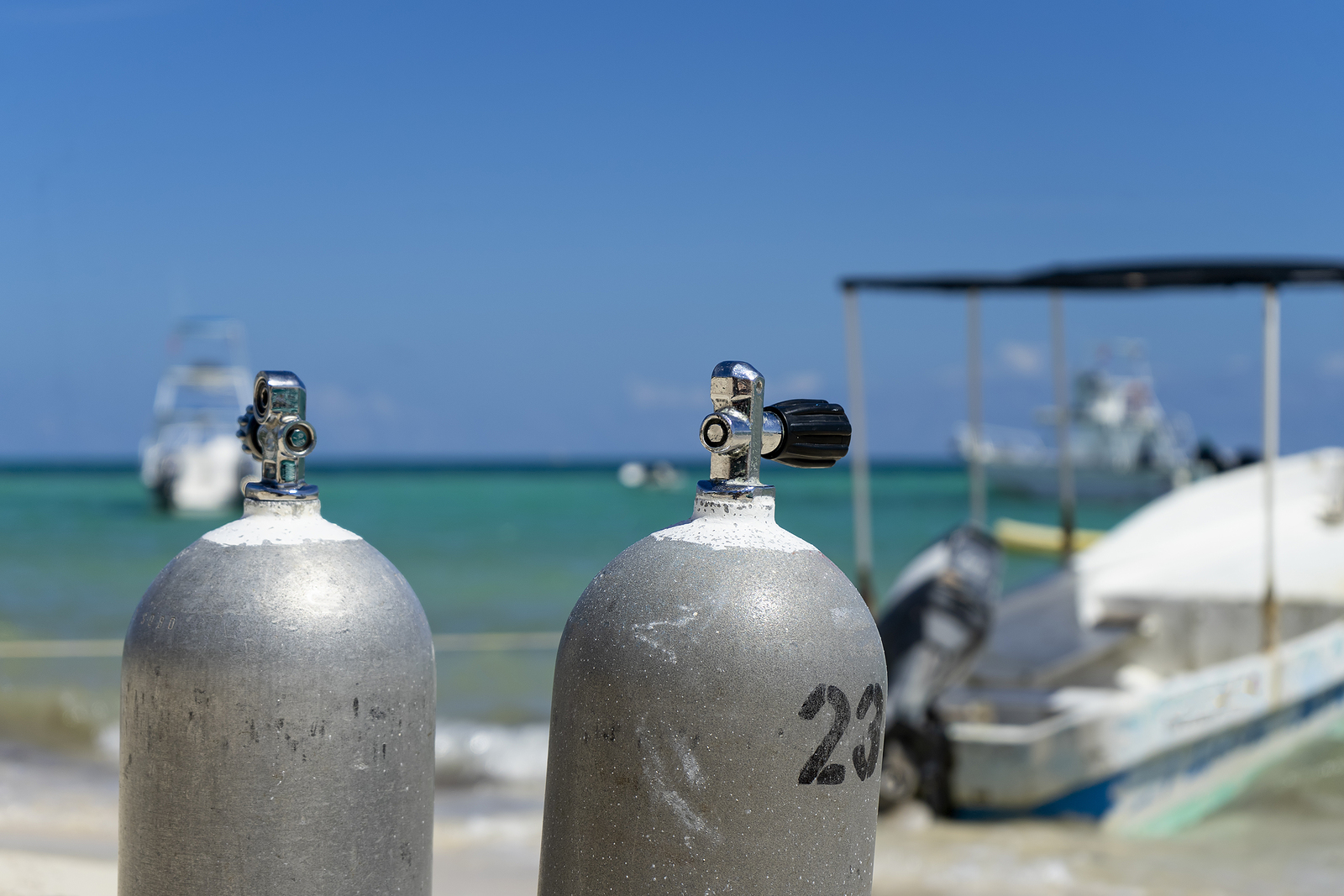 There are so many varying conditions at dive sites throughout Mexico, from the tides off of Guadalupe Island to the coastal waters of Cancun and the calm seas of the Baja California Peninsula – as a result, temperatures, visibility and currents can vary considerably. As a country close to the equator, temperatures are normally warm – but there are some seasonal changes.
Warm waters and crystal clear visibility at the various dive sites of Mexico make it a highly desirable diving destination. More information on the conditions of specific Mexico diving sites is available at each resort, but broad details include the following:
Temperatures: Cenotes of the Yucatan Peninsula can achieve temperatures of 26°C (or 78°F), even in winter. Guadalupe Island will see ranges of 19 to 22°C (66°F to 71°F) at coldest and the Sea of Cortez reaches up to 27°C (80°F).
Visibility: Visibility is brilliant in much of Mexico, glass-like waters in cenotes will have up to 100 M. However, rainy seasons over the summer months can see visibility in many areas lower substantially, coastal visibility is better than it is during offshore dives.
Conditions: Many cenotes are only suitable for more advanced divers, because of the dangers that cave diving brings. Many dives in Cancun are perfectly suitable for all skill levels. Guadalupe Island's position can cause strong currents, so some experience is necessary.
The good news is that you can find many great diving sites in Mexico no matter what time of year you plan to go. It is important to prepare properly and receive the relevant training you need to safely carry out a dive, and we can assist with any preparatory training and classes if you have your heart set on a particular dive site.
The Best Mexico Diving Holidays
We provide the opportunity to visit the best diving destinations with the finest instructors and a friendly, sociable environment. Our holiday packages include options suitable for all skill levels. Whether you are a couple, on your own or in a larger group – we can find an excellent Mexico diving holiday that is perfect for your needs.
Our highly-anticipated 2022 trip to Guadalupe Island will give you an excellent insight into the beauty and wonder that Mexico diving sites have to offer, so make sure that you book your place today as spaces fill up fast. If you would like to know about other diving holidays in Mexico or have any further questions please contact us.