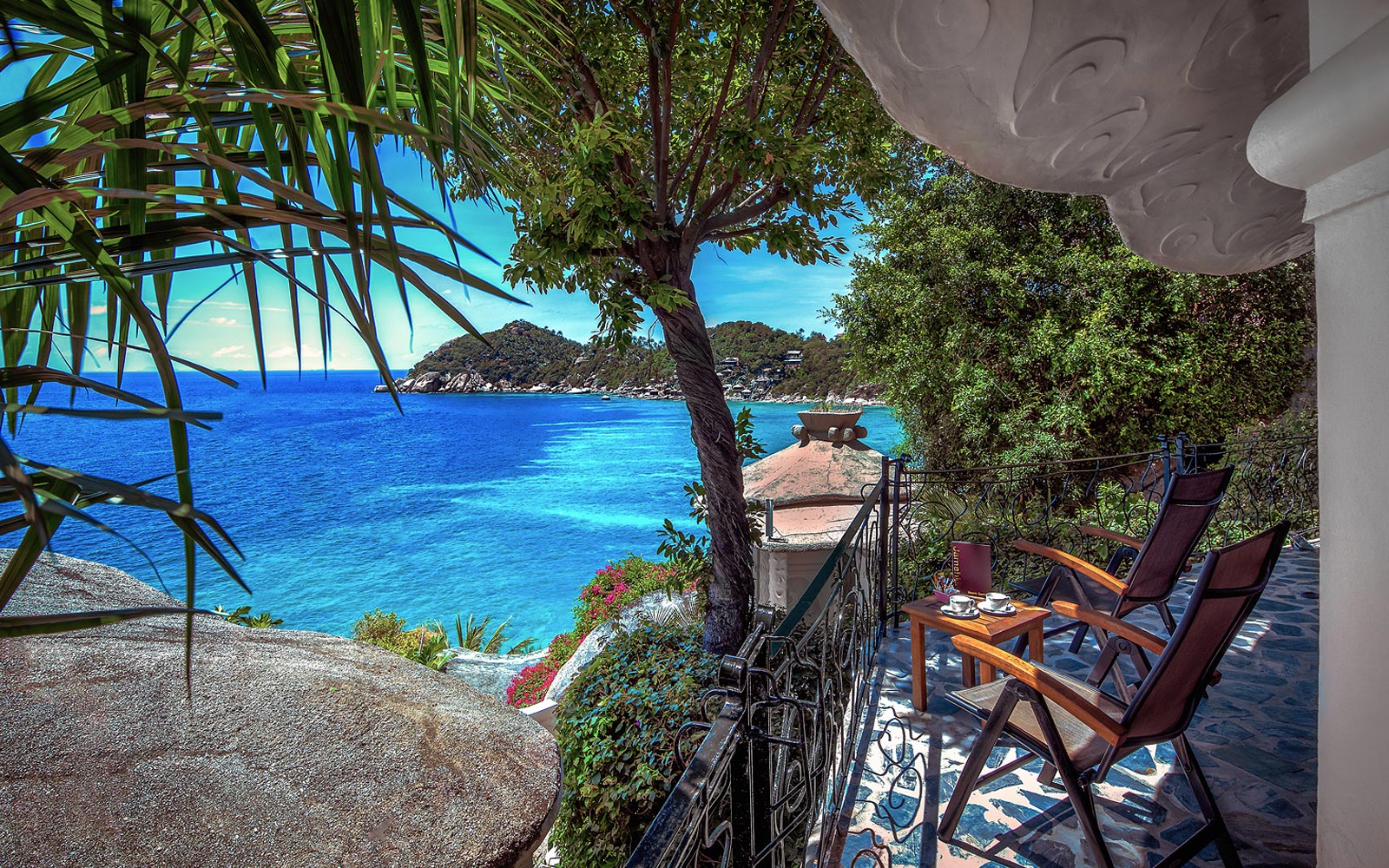 Diving in Koh Tao
Koh Tao is a paradise-like island in the Gulf of Thailand, just off of the east coast, and offers many fun diving opportunities for all skill levels. You can discover scuba diving and explore the island's fascinating underwater world. Diving in Koh Tao will change your life and we offer excellent diving courses from PADI Divemasters, which will build confidence if you are worried about not having the right skills.
We offer world-class scuba diving experiences at the best dive sites, but when you choose us for your Koh Tao diving holiday you will also get the following benefits:
Handpicked destinations: Our team are passionate about diving and take trips to scour the earth for the best sites, which we are eager to share with you. With our extensive experience on Koh Tao island and throughout Thailand we deliver the best itineraries – featuring many hidden gems.
Friendly, social diving experience: We cater for couples, groups, families and individuals – for an inclusive learning and diving experience. You will be in the care of experienced, enthusiastic diving instructors who are there to make sure you have as much fun as possible. Your only job is to have fun.
Best value diving packages: We use our relationships with resorts, airlines and boat operators to get you the best price possible. When you book your Koh Tao diving holiday with us you will experience the most exceptional dives and the greatest value for money – so you will be keen to come back!
There are many open water and shore dives available in our flagship trip to Koh Tao island, which takes you to the Jamahkiri Resort & Spa – a full-service spa in the Thian Og Bay on the south of the island. Places fill up fast so make sure that you get in touch with us to book your place today.
View Our Upcoming Trips to Koh Tao
Take the Plunge – Get in Touch Today – info@oysterdiving.com
Places fill up well in advance so please contact us to book your place today. Here we will explore in more detail the best scuba dive sites available, the types of fish you can expect to see and the water temperatures and conditions you are likely to experience.
What Are the Best Koh Tao Diving Sites?
Koh Tao island is a much more tranquil and less visited island than Koh Samui, another great diving destination in Thailand, so you can expect a calm and more tranquil environment – littered with dive sites. The Jamahkiri Resort & Spa is a very elegant and relaxing place, but there are lots of top dive sites and other activities.
Dive sites on Koh Tao island at the Jamahkiri Resort & Spa include the following: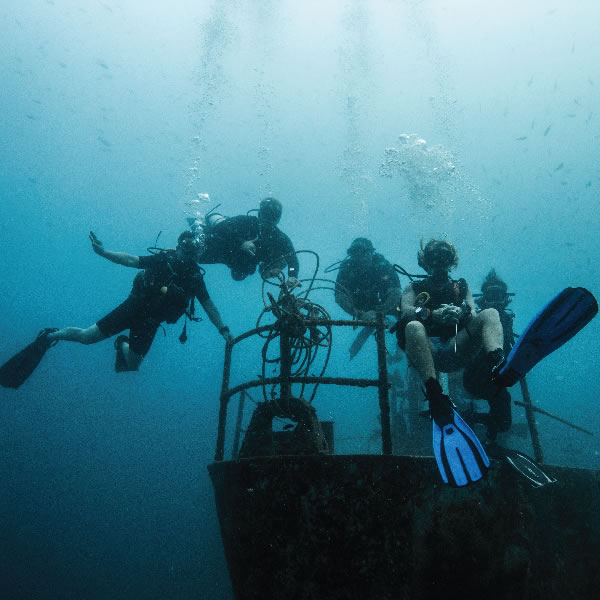 Chumphon Pinnacle: The Chumphon Pinnacle is an elaborate formation that allows you to swim into a small fissure, within its nooks and crannies you will see colourful anemones, eels and much more. It reaches a depth of around 30 m and blends a cave and safari dive in the most unique way.
Sairee Beach: Sairee beach is a spot for snorkelers and shore divers alike, as such it is quite suitable for beginners. Several shallow beach dive sites will not require any boat ride, meaning you can enjoy the rest of Sairee beach – such as nearby dive shops or simply relaxing on the beach between dives.
Southwest: The less popular but still awe-inspiring Southwest is a circular site made from granite blocks in a jaw-dropping pyramid formation. There is abundant marine life to see and also a more advanced dive route, which takes you a bit further out – but this part of the site has stronger currents.
Koh Tao is an important tourist destination in the Surat Thani province and offers fantastic scuba diving, but there are many other things you can do – this makes it great for non-divers too. With an outdoor pool, spa services, top restaurants and excursions to nearby tourist spots you will find plenty to do aside from diving.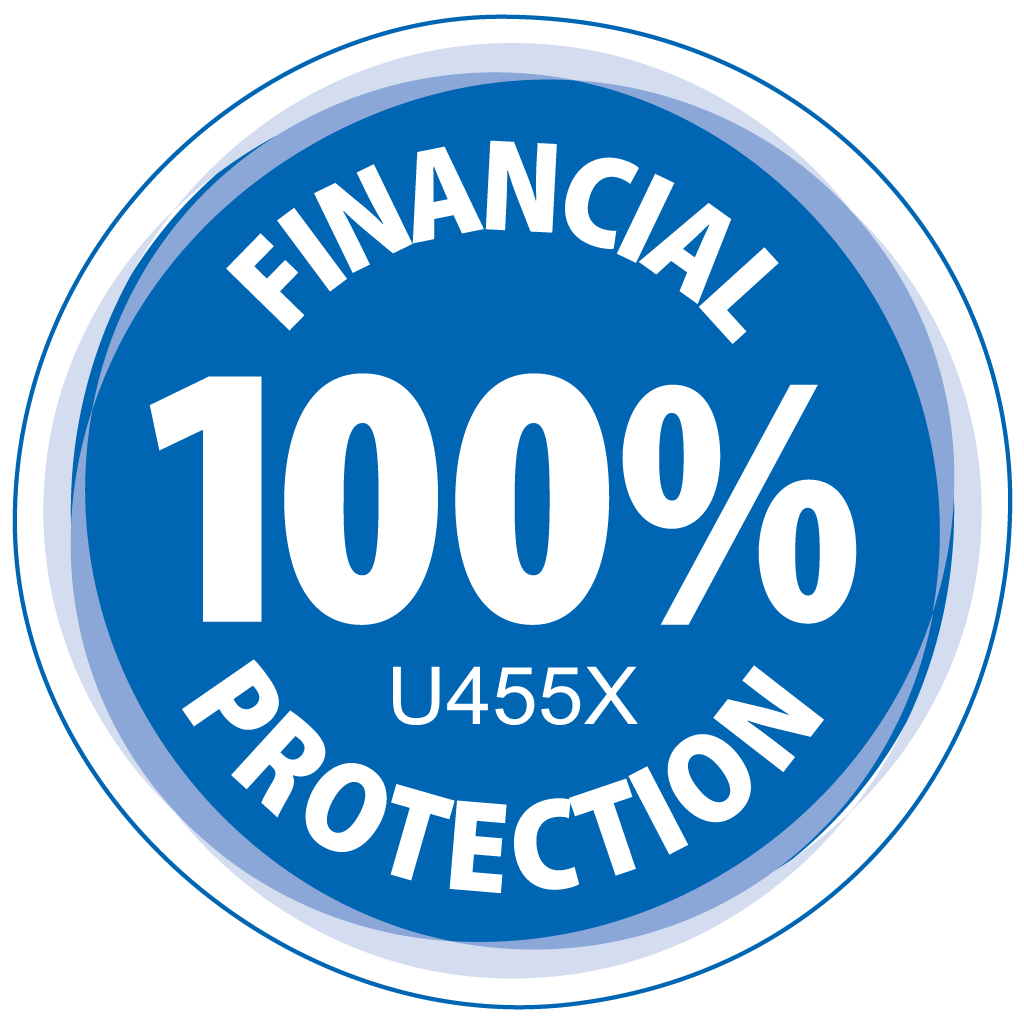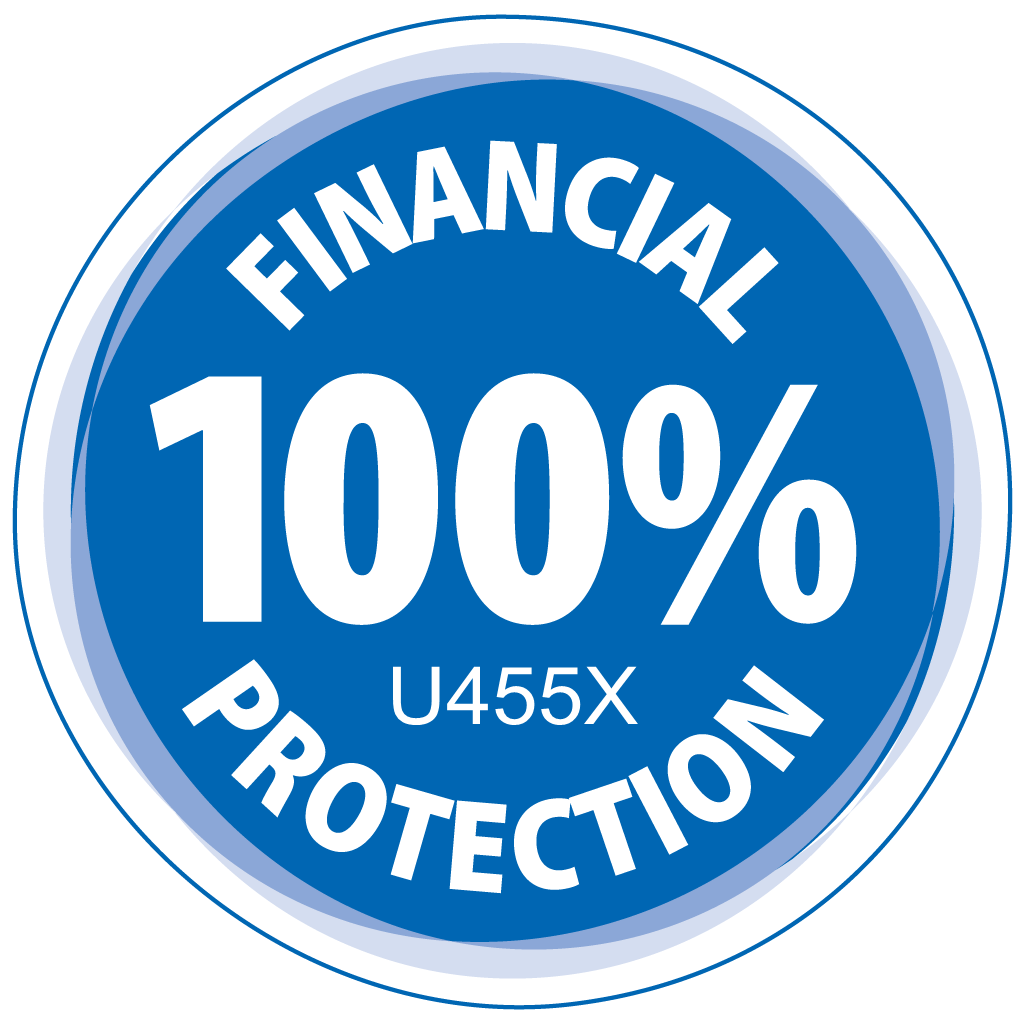 Important Information About Financial Protection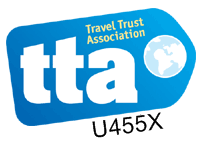 We are proud members of the Travel Trust Association.
The Travel Trust Association is a travel trade association. With 100% financial protection The Travel Trust Association exists to protect you, the customer, and they have been doing so for over 20 years. This means that any money you pay us is protected by the Travel Trust Association.
What Types of Fish Can I See on Koh Tao Island?
For open water dives, for which you may have to complete an open water course to attend, you can see very large creatures throughout the Gulf of Thailand – most notably whale sharks. However, for less experienced shore divers and snorkelers there are still many other creatures to see that do not require advanced courses.
You can expect to see a wide variety of marine life including the following: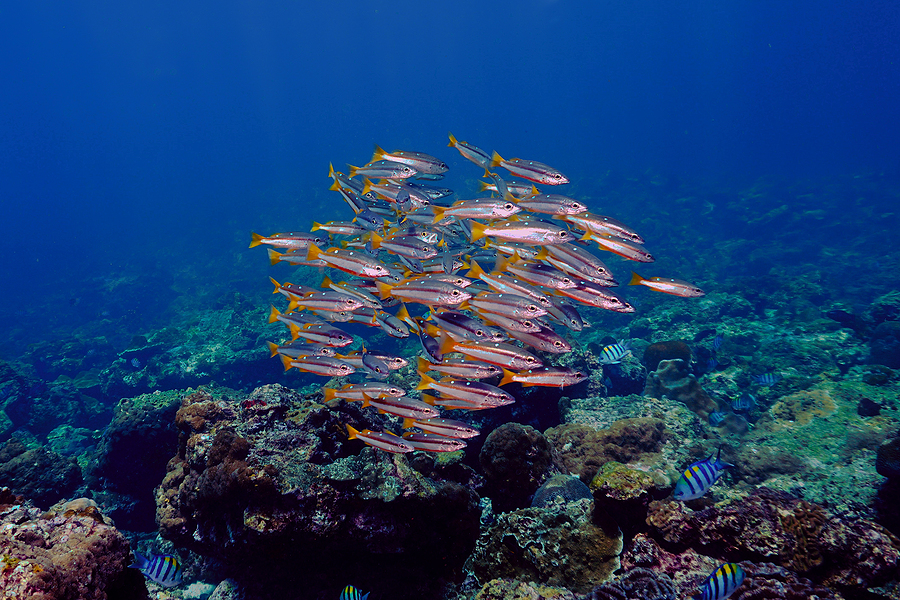 Angelfish
Bannerfish
Barracuda, including chevron barracuda
Batfish
Blue-green damsels
Blue-tinged angelfish
Bryde's whales
Butterflyfish
Clownfish
Coral shrimpfish
Coral trout
Crabs
Drummers
Filefish
Fusiliers
Giant clams
Giant octopus
Groupers
Harp coral
Humphead parrotfish
Jacks
Juvenile yellowtail barracuda
Large marbled groupers
Lionfish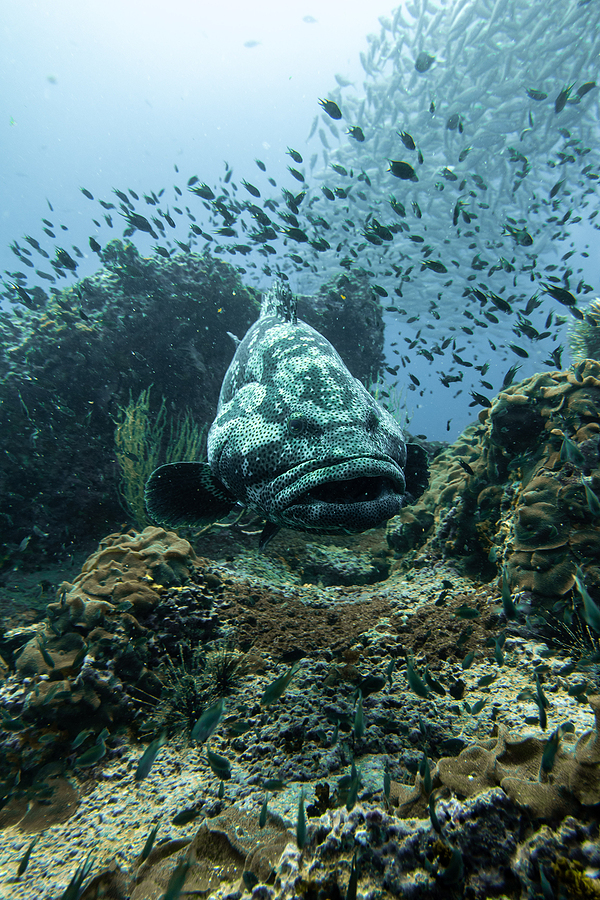 EVEN MORE..
Magnificent anemones
Moray eels
Nudibranchs
One-spot Snappers
Pacific lionfish
Pink anemonefish
Pipefish
Potato groupers
Rabbitfish
Rays, including blue-spotted ribbon tail rays, manta rays and stingrays
Scad
Scorpionfish
Sea hares
Sea snakes
Shrimps
Snappers
Trevally fusiliers
Triggerfish
Tube and whip corals
Turtles, including green and hawksbill turtles
Weibel butterflyfish
Whale sharks
White-eyed moray
Wrasse eels
Yellow-lined snappers
Thailand is one of the most popular diving destinations on the planet for a very good reason! The sheer abundance, vibrancy and majesty of its marine life make many islands and other destinations all over the country a magnet for scuba diving fans. You will see a lot no matter what type of dive site you choose to visit.
What Are the Diving Conditions on Koh Tao Island?
Much like the rest of the Gulf of Thailand, the conditions for swimming, diving, snorkelling and all other marine activities are very pleasant – with gentle currents and mild temperatures. This is thanks to the position of the island, sheltered by the country's long and narrow westward mainland.
The typical conditions you can expect during your Koh Tao diving holiday include the following: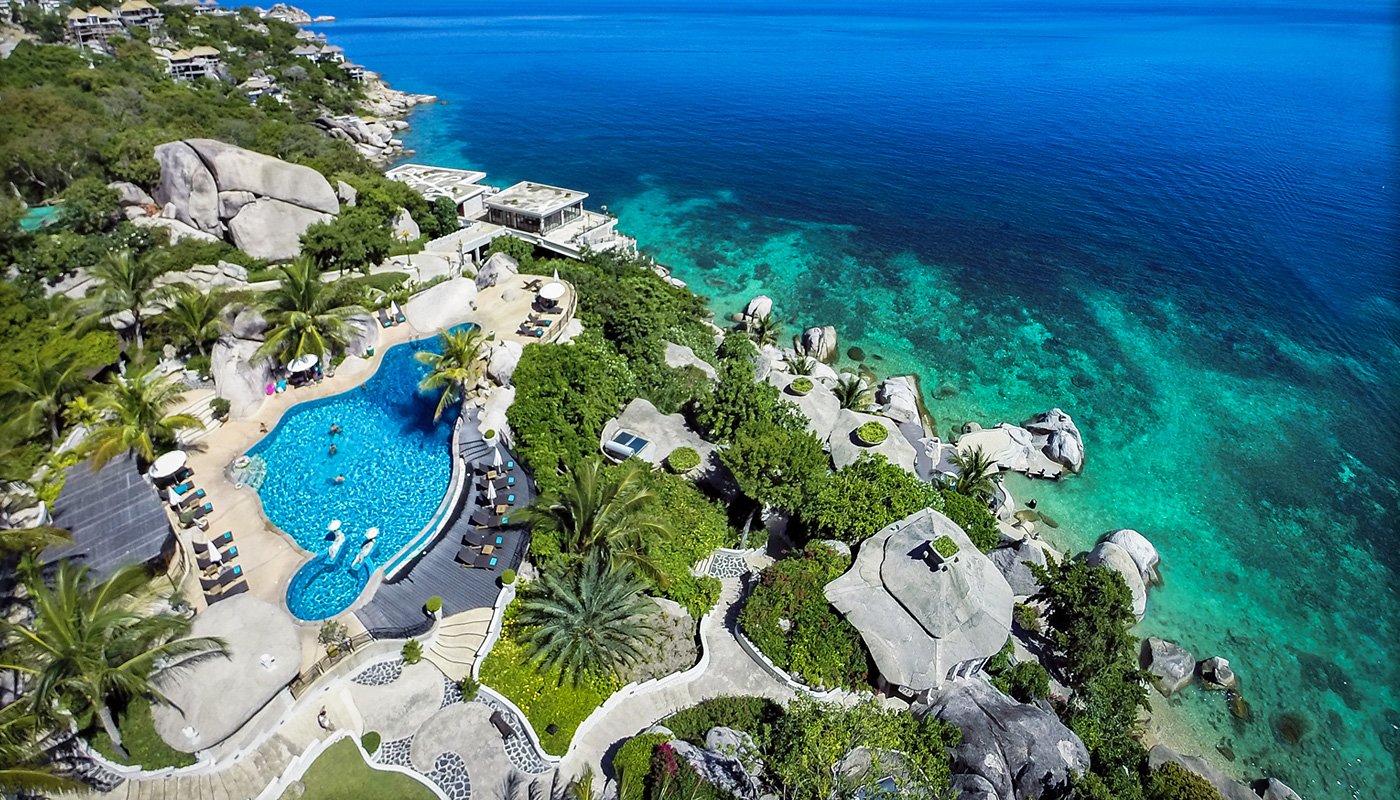 Temperature: Year-round water temperatures on Koh Tao island rarely drop below 29°C (which is 84°F), so it easily offers one of the mildest and pleasant diving experiences. There are some seasonal changes in temperatures but never very wide fluctuations.
Currents: Gentle currents are a boon for new divers in Koh Tao, but these are predominantly onshore dives, such as those near Sairee Beach. The Chumphon Pinnacle has some stronger currents but is still manageable. Other sites such as parts of the Southwest dive site will require experience.
Visibility: You can expect excellent visibility throughout much of Thailand and Koh Tao's Jamahkiri Resort & Spa is part of the Green Leaf Foundation and Environmental project, which is dedicated to maintaining pristine environments in the region. Visibility in Koh Tao is typically 25 m or more.
If there are any issues that you have with your confidence in the water then you can easily take part in one of our amazing diving courses before you leave. We specialise in teaching all abilities the essential scuba diving skills they need for any type of dive – so if you have a dream dive experience you will not miss out!
Book a Place on a Life-Changing Koh Tao Diving Trip
We offer brilliant scuba diving holidays across Thailand and the entire world! Koh Tao is an amazing place to dive and you will be in the company of PADI-qualified diving instructors for a safe, fun experience. We also have a similar trip to the nearby island of Khao Lak – just on the other side of Thailand's western coast.
You can enjoy a life-changing scuba diving holiday with one of our fantastic value diving packages, which are suitable for all skill levels. To avoid disappointment or losing a spot on our next trip to Koh Tao island – make sure you get in touch with us to book your place today.