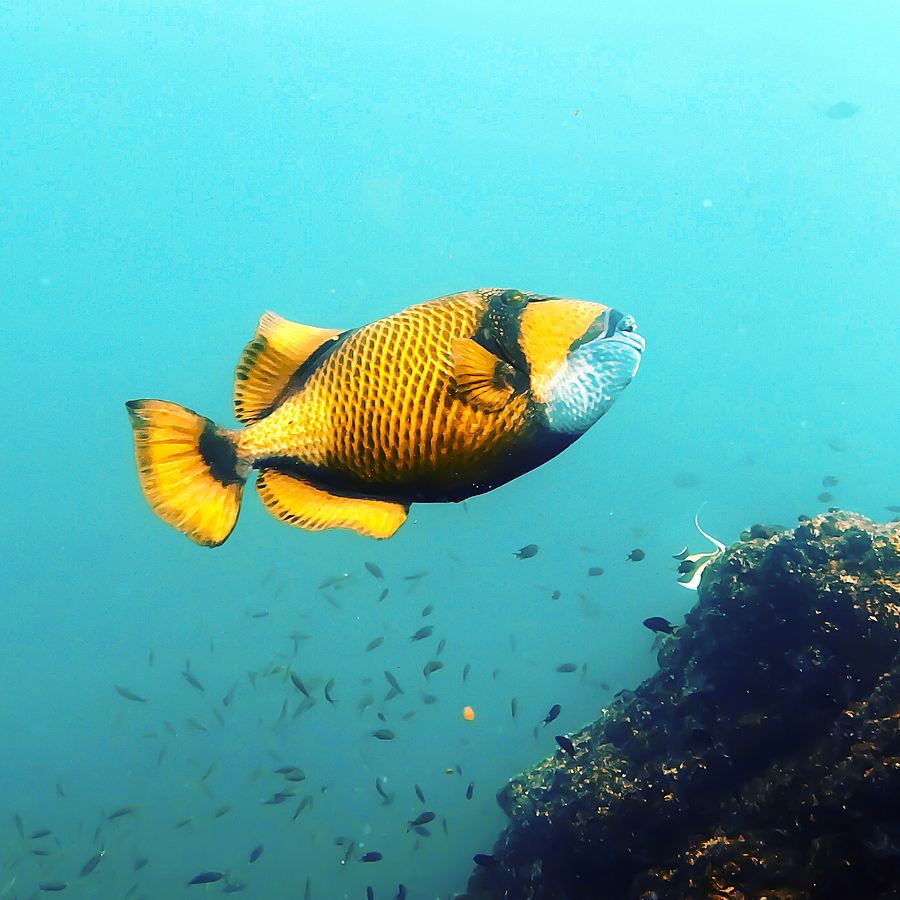 Khao Lak Diving in the Similan Islands
If you're looking for one of the most stunning holiday regions for diving in Thailand, then look no further than a trip to Khao Lak, diving around the Similan Islands while you're at it, too. Khao Lak is a special spot in Southern Thailand that is yet to be ravaged by mass tourism and commercialism, providing an immersive experience truly allowing you to get away from it all.
Khao Lak is renowned for its fascinating sunken wrecks which attract rainbow runners, octopus and even the rare ghost pipefish amongst a host of other vibrant marine life. It's an incredible place with ample opportunity for both relaxation and exploration. Oyster Diving can make sure you get the most out of your visit with the perfect package deal to Khao Lak and the Similan Islands.
View Our Upcoming Trips to Khao Lak
Take the Plunge – Get in Touch Today – info@oysterdiving.com
Places fill up well in advance so please contact us to book your place today. Here we will explore in more detail the best scuba dive sites available, the types of fish you can expect to see and the water temperatures and conditions you are likely to experience.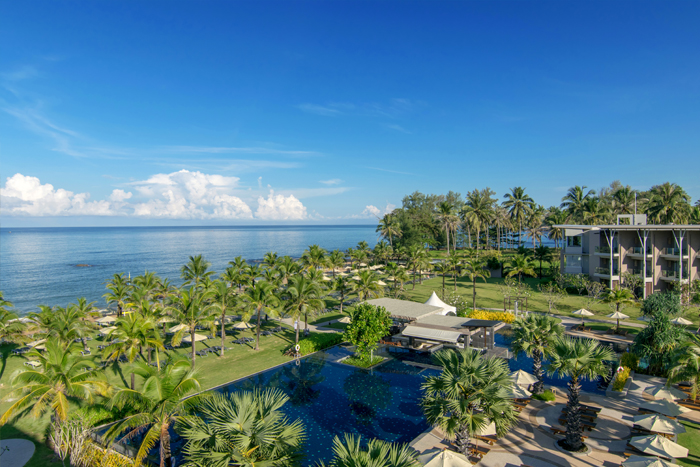 What Makes Oyster Diving the Best Choice for Diving in Khao Lak?
At Oyster Diving, we're proud to be the UK's premier PADI Scuba Diving and Travel Centre. We're committed to giving you a once-in-a-lifetime scuba diving trip in Khao Lak and the Similan Islands. Here's why we are the top choice:
We have years of experience learning the best dive sites in Khao Lak and the Similan Islands, meaning you don't have to spend time trawling through tons of material trying to research where to go. We've taken the time to select the destinations that offer the best diving experiences, and we can't wait to share them with you.
Amazing diving experiences whatever your skill level
We believe that our incomparable scuba diving holidays should be available for everyone, no matter their experience level. Oyster Diving's multi-award winning PADI scuba diving school can provide a diving course suited to you, operating in many locations across the UK with some of the best teachers you can find. Learn more about our diving courses here.
Great-value packages that give you more
Let's face it, organising a holiday that crams in as many experiences as possible and caters to all your needs is an arduous task. Why not sit back, relax, and let us take care of it for you. Our experienced professionals do all the legwork, booking and planning everything to make sure you really get the most out of your money.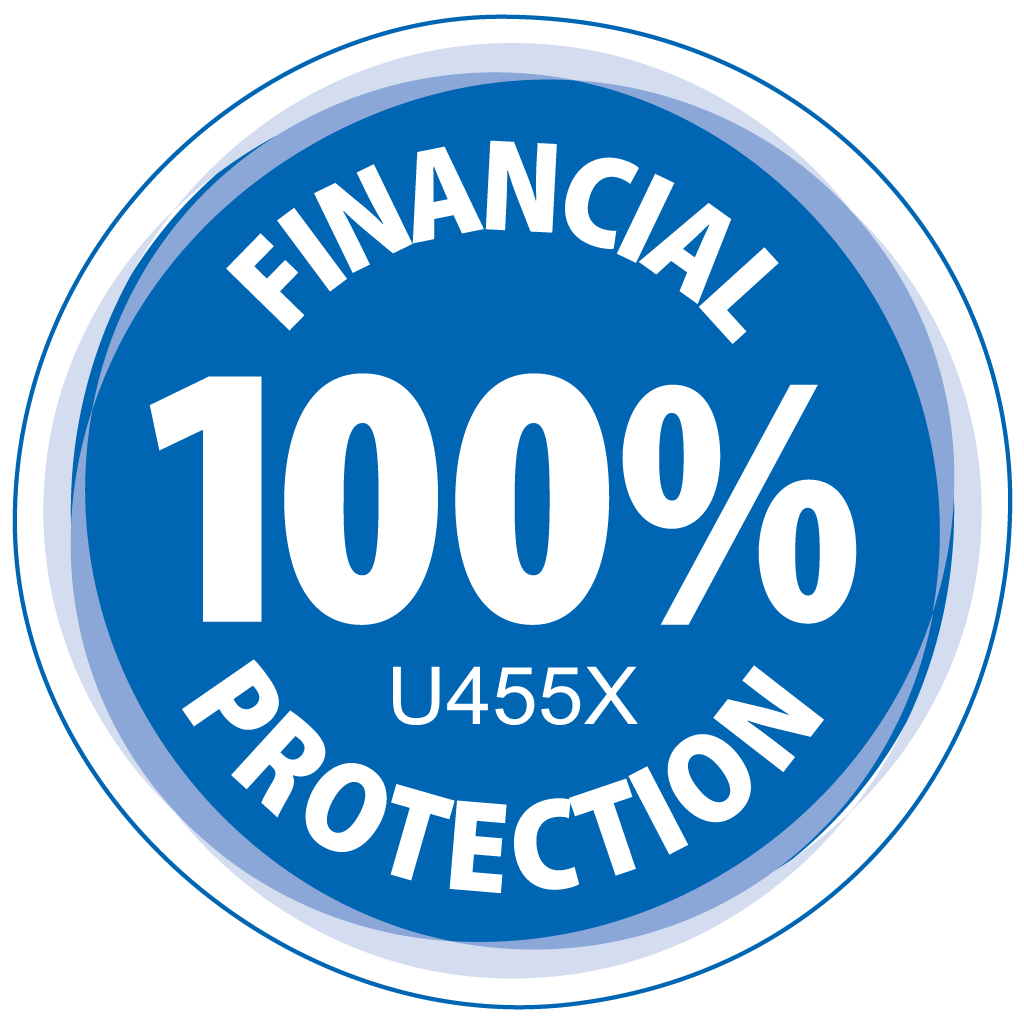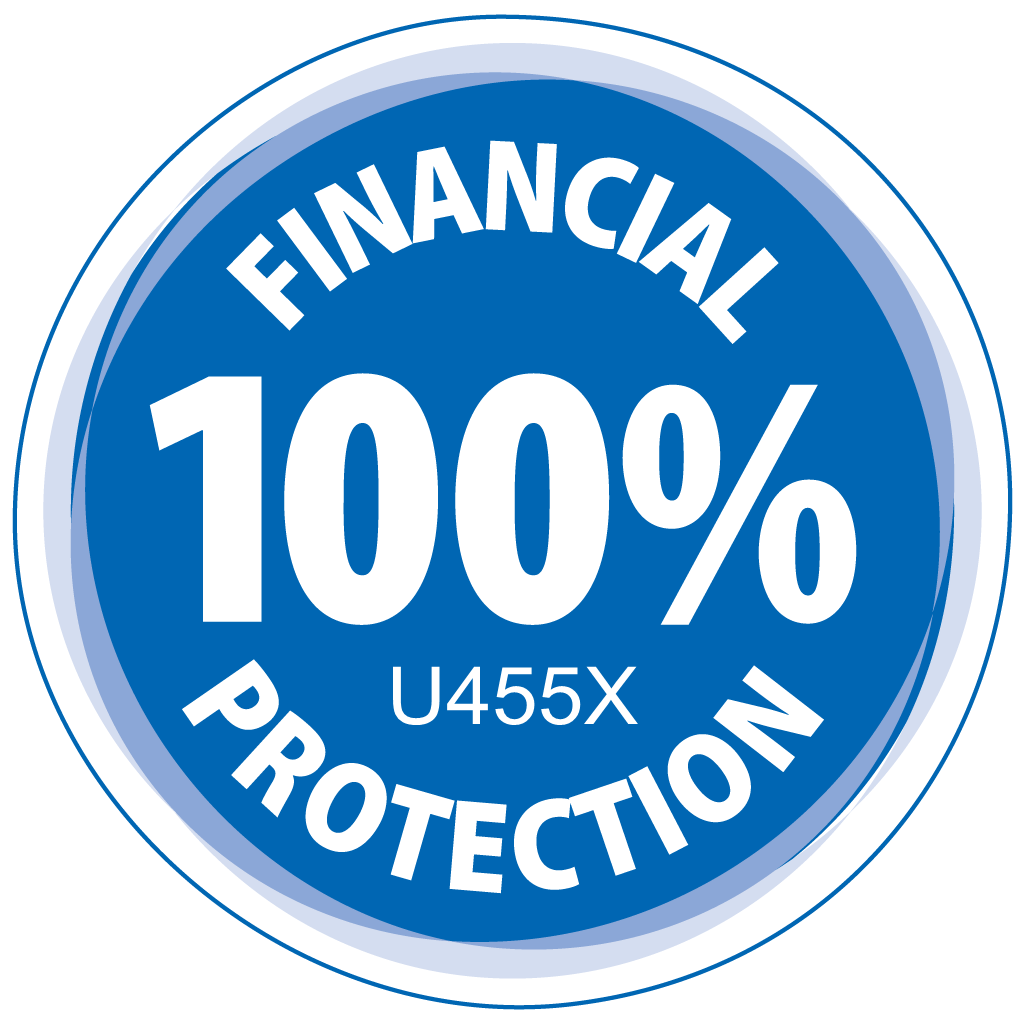 Important Information About Financial Protection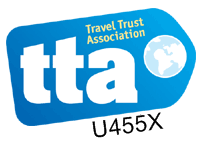 We are proud members of the Travel Trust Association.
The Travel Trust Association is a travel trade association. With 100% financial protection The Travel Trust Association exists to protect you, the customer, and they have been doing so for over 20 years. This means that any money you pay us is protected by the Travel Trust Association.
Our Khao Lak Diving Holiday Package
We offer a fantastic holiday package for single travellers, couples, families or anyone who's up for an adventure. Khao Lak is famously one of the only places that allows you to get to the world-renowned Similan Islands by boat.
Here's what you can expect when you book with Oyster Diving: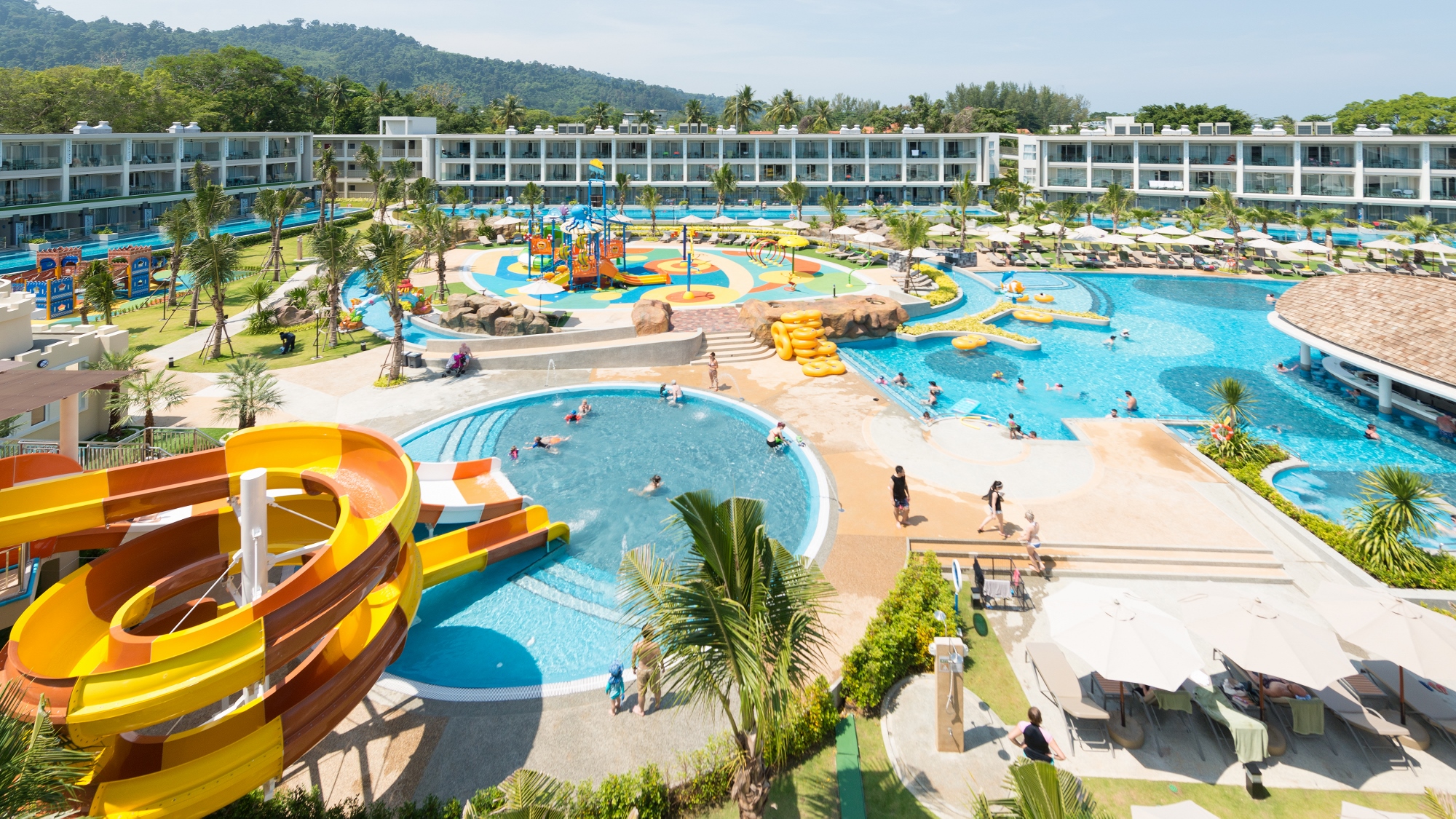 The Resort
The Sands is a beautiful luxury hotel situated in the centre of Khao Lak, nestled between lush green hills and the stunning Nang Thong Beach. This is a luxury hotel that offers three wings that each cater to different needs: whether you want to be brought together with other people or desire some peaceful solitude, The Sands has something for you.
The Sands also boasts almost 200 metres of prime beachfront space. A tropical paradise awaits you here with a stretch of soft golden sand, crystalline blue waters and a serene environment unspoilt by swathes of plastic sunbeds or beach umbrellas. It's truly a sight to see.
Find out more about the resort here and read its impressive list of facilities.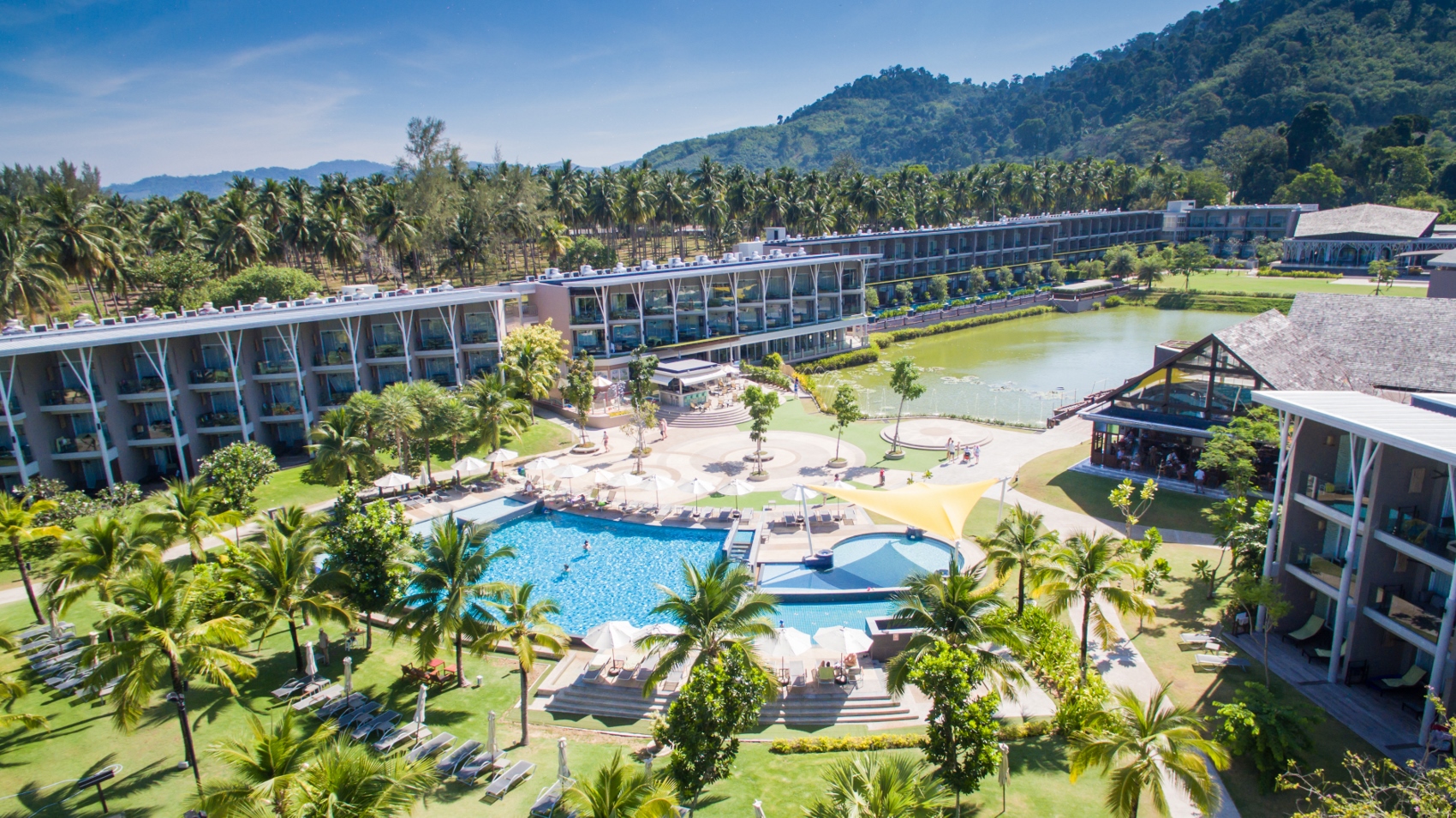 The Khao Lak Explorer Dive Centre
This 5* PADI dive centre is situated around the Similan Islands and offers dives on Koh Bon, Koh Tachai and Richelieu Rock. The brilliant service provides day trips suitable for both divers and non-divers as takers can go snorkelling, land excursions and scuba diving. Families with children are welcome, and multiple languages are catered to.
The Dive Sites
Khao Lak is a popular diving site for both tourists and locals. The waters here are home to an astonishing variety of marine life, providing unforgettable diving experiences.
The tropical climate across the Andaman Coast keeps waters warm the whole year round, with temperatures ranging from 26-30ºC (78-86ºF). The dry months (October-April) allow visibility in the water to reach 30 metres (98 feet), enabling you to fully take in the beauty surrounding you. Waters are calmest from early November to mid-May.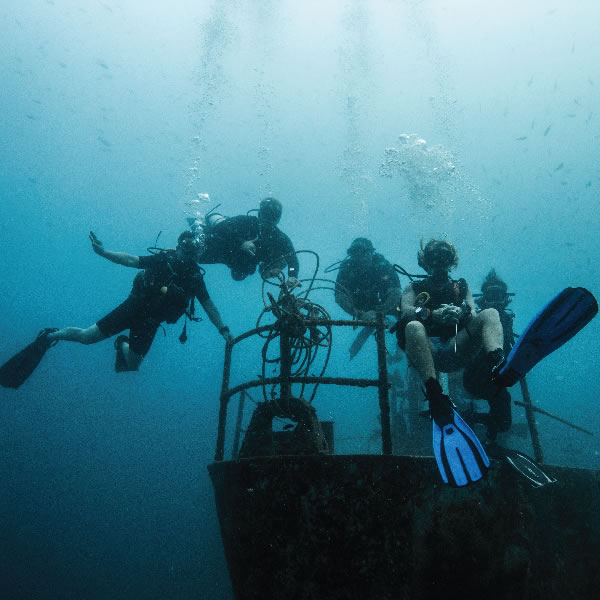 Read what fascinating underwater worlds Oyster Diving will take you to below:
Boonsung Wreck: One of the most popular dive sites, the Boonsung is a wreck from the 1980s which is now an incredible artificial reef bursting with macro life. Colourful reef fish, moray eels, leopard sharks that stalk the sand and a variety of crustaceans are just some of the marine life you'll spot here, too.
Similan Islands: Vibrant colours, magnificent reef-scapes, breathtaking scenery: the Similan Islands are widely regarded as the best place to dive in Thailand for a reason. The sheer amount of marine life you'll encounter here makes it an unmissable diving destination.
Richelieu Rock: The horseshoe-shaped rock of Richelieu is home to the big stuff: huge whale sharks, barracuda tornadoes and clouds of tropical fish. It's a cornucopia of underwater life in the Andaman Sea, and a must-visit.
Koh Bon: Just over an hour away from the Similan islands, this spot is well-known for thrilling sightings of manta ray, black tip reef sharks and even octopus. A plethora of shrimp species along with crabs and bottom dwellers make this spot brilliant for variety as well. You can also do some pretty amazing night diving here.
Koh Tachai: If you want to see big fish, we'll take you to the submerged ridge of Koh Tachai, where we'll navigate through naturally formed channels and swim-throughs to see manta rays, whale sharks, groups of hunting tuna, hawksbill turtles and much more.
Reserve a Space Today for Your Dream Khao Lak Diving Trip
Khao Lak and the Similan Islands offer world-class diving experiences in one of the most beautiful environments on the planet. Oyster Diving can give you a truly amazing holiday there, whatever your diving skill level. Our competitive prices offer fantastic value for money and our expert knowledge means a holiday organised through us is a holiday you'll remember for years to come.Get in touch now to start your adventure.