The Diving Refresher Course and Why You May Need to Take it
Diving requires a number of skills and rules that need to be remembered for an individual to safely enjoy their dive. However, often the busyness of daily life can mean that diving vacations and local trips are postponed, even for long periods of time. Months or years can pass between dives and when this happens, it is important to consider a diving refresher course.
The Oyster Diving Refresher Course
Here at Oyster Diving, we provide a professional PADI diving refresher course. The course will take you through the key skills to help get you comfortable in the water and ensuring you know how to stay safe. You will be assigned an experienced instructor who will help review your knowledge, hone your skills in confined water, and encourage you to get comfortable in the water again.
Thanks to the high-quality and professional dive centre training we provide here at Oyster Diving, you can complete your dive refresher course with us before you travel or go on your next diving adventure. Once you've completed our diving refresher course, your instructor will sign your logbook to confirm you're good to dive again. It really is that easy!
During the Diving Refresher Course, You'll Cover
Safe diving practices
Breathing at depth
Dive planning fundamentals
Managing problems well
Regaining your diving confidence
---
Who is the Diving Refresher Course for?
The diving refresher course we offer is ideal if you haven't dived for a while and want to freshen up on your skills, or if you are nervous about getting back in the water after so long. Here at Oyster Diving, we would recommend that anyone who hasn't dived for 6-12 months takes a diving refresher course.
Whatever your level of skill, the Oyster Diving refresher course is suitable for anyone in need of refreshing their dive skills.
What You Need to Bring with You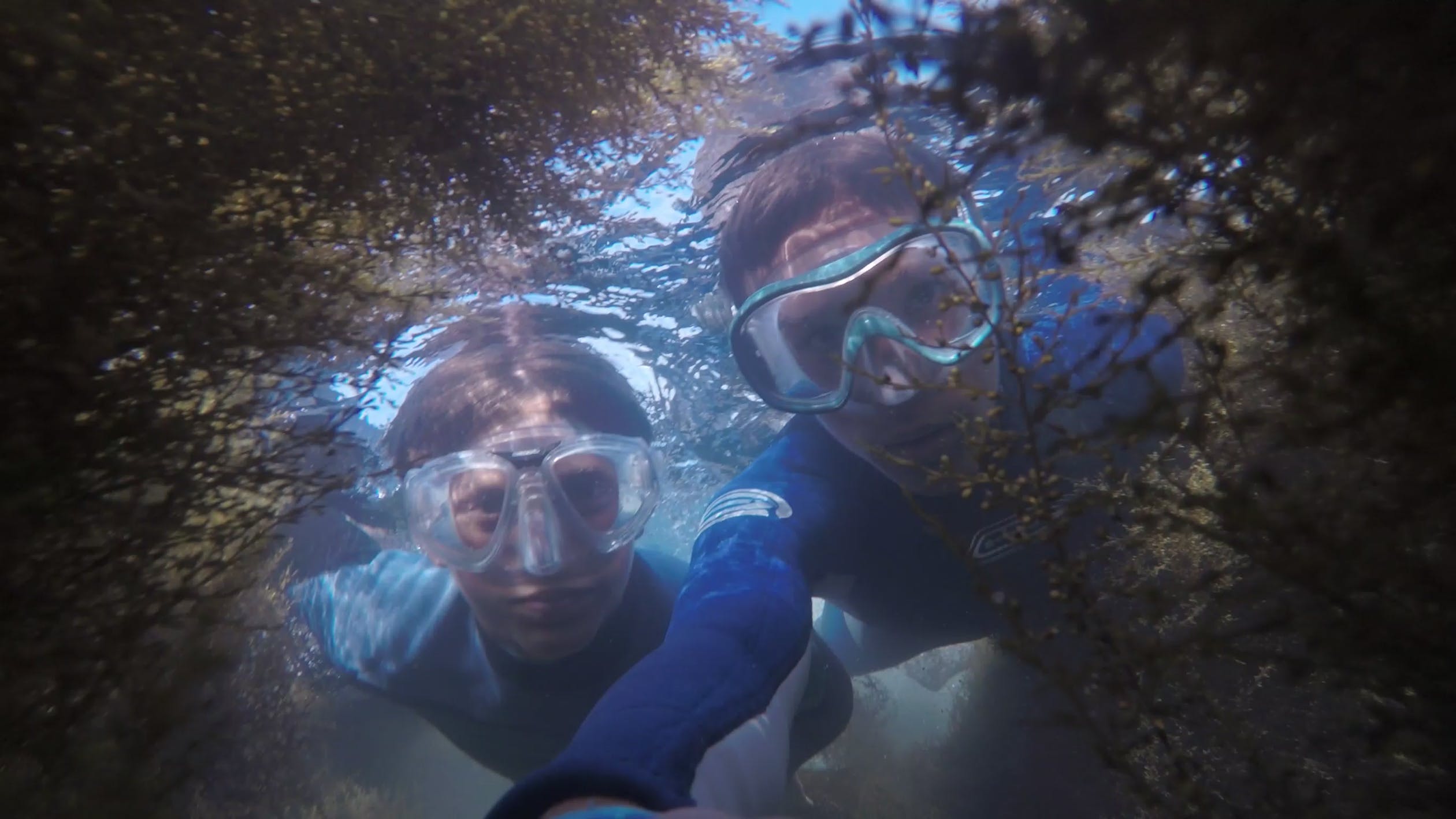 On the day of your PADI course, our team at Oyster Diving require you to bring a few things with you. Please could you complete the PADI forms and bring them with you on the day. You will also need to remember to bring your PADI certification card. If you've misplaced this, you can order a replacement certification card from www.padi.com. Letting PADI know you've lost your card means they will ensure you receive a replacement certification. You must also bring your dive log book and swimwear with you.
Please remember: If you answered 'yes' to any of the questions on the medical statement, we will need a note from your doctor stating that you are okay to dive.
If You Need Some Extra Dive Time
Not everyone picks up the skill of diving quickly when they get back into the water after a long hiatus. And there is absolutely nothing wrong with this. The great thing about the diving refresher course we offer is that, depending how rusty you are, we have instructors who can provide a second pool session at no extra charge. This ensures that you feel fully confident and ready to return to the water.
---
9 Signs You Need to Take Our Diving Refresher Course
If you're unsure whether a diving refresher course is right for you, there are some common signs to look out for that should indicate whether or not this course is right for you.
1. You Can't Find Your Certification Card
While it is possible to confirm you are a certified diver by calling up PADI, if you can't find your certification card, it could be a sign that too much time has passed since your last dive. Taking our diving refresher course saves you previous dive time on that vacation you may have planned. After all, you could either spend precious time at your destination catching up on your skills or you could take a refresher course before you go and be completely ready to get straight back into the water when you arrive at your holiday destination.
2. Six to Twelve Months Have Passed Since Your Last Dive
A we've already mentioned, if six to twelve months have passed since your last dive, you will need to take our diving refresher course. Leaving long amounts of time between your dives can mean you struggle to remember how to put your diving gear together. It can also make your nervous at the thought of getting in the water.
3. Refresh Your Diving Knowledge
Just like anything you learn, the knowledge you have of scuba diving can fade over time – particularly if it is not being used regularly. How to dive safely, the hand signals you need to use, and what each piece of equipment does can be things you forget if they're not regularly reinforced. If you're unsure how much you remember, maybe ask yourself the following questions:
Can you remember how to plan your dives safely and with no-stop limits?
What should you do if you are running low on air?
What are the signs and symptoms of DCS?
What should you do if you're separated from your buddy?
How to you stay safe when you're caught up in a current?
If you can't answer the questions above, it is important you take a scuba refresher course. Refreshing your knowledge will help keep you safe in the water and working with our instructors will help bring you up to speed in no time, so that you're thinking like a diver again in next to no time!
4. Fine Tune Potential Issues
There are many things about diving in open water that can be unpredictable, so it is important to prepare as thoroughly as you can in advance with an open water diver course before jumping in to refresh and reactive your skills. Re-learn how to assemble your own dive equipment, know how much weight you need to carry and check that everything is working properly.
Taking a diving refresher course will help you re-learn how to correctly assemble and use all of your dive equipment and will also remind you of the common mistakes to avoid. Our diving refresher course helps you fine tune any potential issues, keeping you safe in the water no matter how unpredictable the circumstances may be.
5. Re-Train Bad Habits
If you've been diving for a long time and then had a period of inactivity, it may be that you've picked up some bad diving habits over time. Running through some of the key skills with our professional instructors will help re-train bad habits and remind you of the correct procedures.
If you're nervous about any of the diving skills you have or any bad habits you may have picked up over the years, a diving refresher course is the perfect opportunity to correct these. Whether you've been removing your mask prematurely, you've got bad buoyancy control, or you have a poor diving technique, take our diving refresher course today and refresh your skills.
6. Practice Safe Diving in a Controlled Environment
Although diving is a relatively safe hobby, if something does go wrong there are risks that come with that. Therefore, it is critical that you know what to do if you find yourself in a risky position. Practising what to do in an emergency, such as being low on air, helps you learn how to stay safe under the water. What's more, running through these with a professional instructor by your side helps you practice them in a risk-free and controlled environment so that you can ingrain them and act on your instinct in the unlikely event something goes wrong.
7. Enjoy Your Dive Holiday to the Fullest
Don't waste time re-training your diving ability while on a dive holiday. This can be frustrating and use up a lot of your valuable holiday diving time. Here at Oyster Diving, we would encourage divers who have been inactive for long periods of time to take our diving refresher course being attempting to dive again – no matter how experienced you may be! Don't spend your holiday time re-training yourself in how to dive, instead take our diving refresher course before you go so that you can jump straight in the water at your destination.
8. Get Your Confidence Back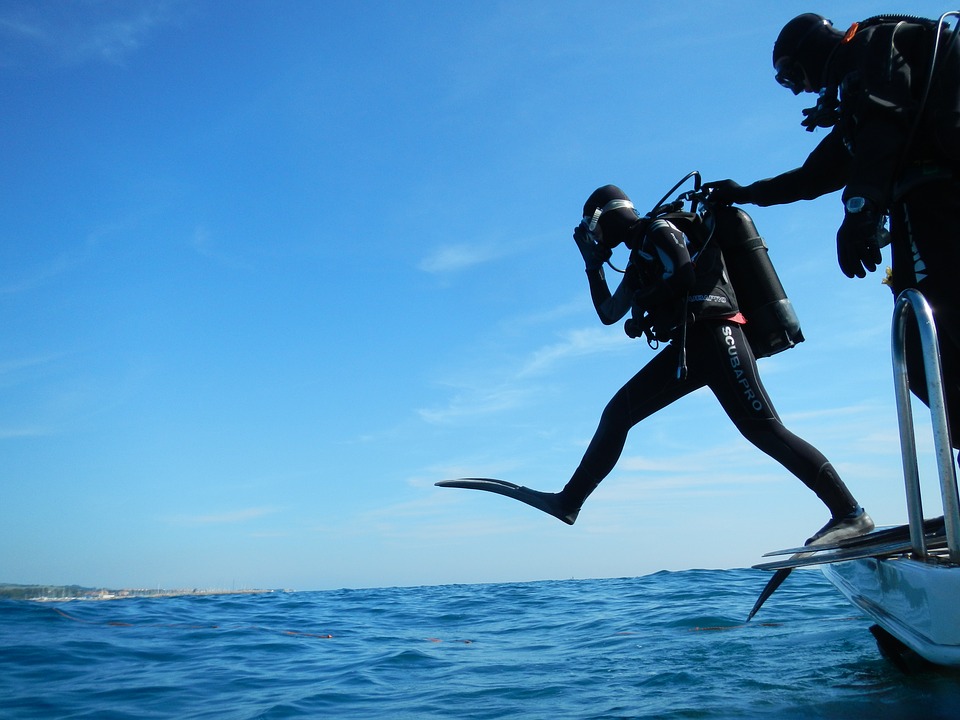 Divers who complete the diving refresher course help avoid the nerves of diving again after a long period spent out of the water. Confidence is key when it comes to diving well and the success of a dive is so often dictated by your confidence level. So, rather than work yourself into a panic while under the water, get your confidence back on our diving refresher course and get rid of those first-time-back nerves.
9. Diving May Have Evolved
Times change quickly and diving is an ever-evolving sport. As a result, if you've been out of the water for a long period of time it is possible that training methods and courses have changed. What's more, technology moves quickly on and dive computers and cameras may work far differently to what you remember.
---
Take the Oyster Diving Refresher Course
Taking the Oyster Diving refresher course with one of our professional and experienced instructors helps you to discover the latest in diving technology and refresh yourself on modern training techniques, transforming you from a good scuba diver into a great one.