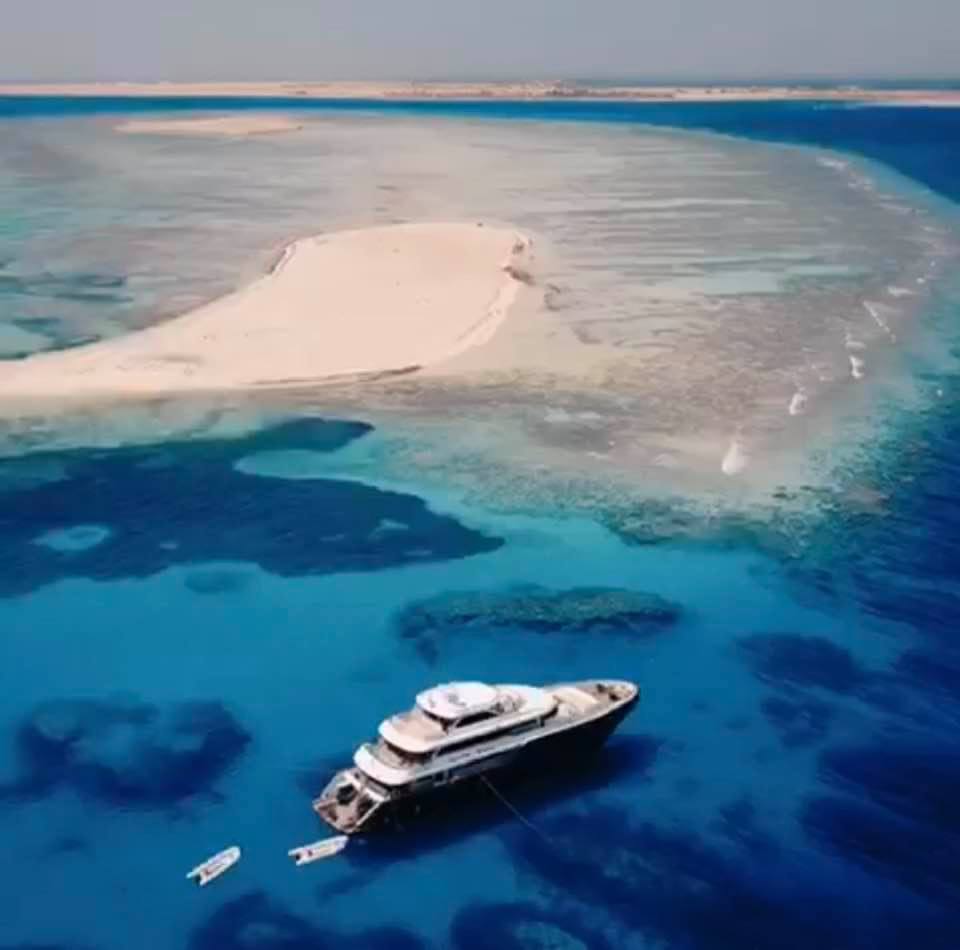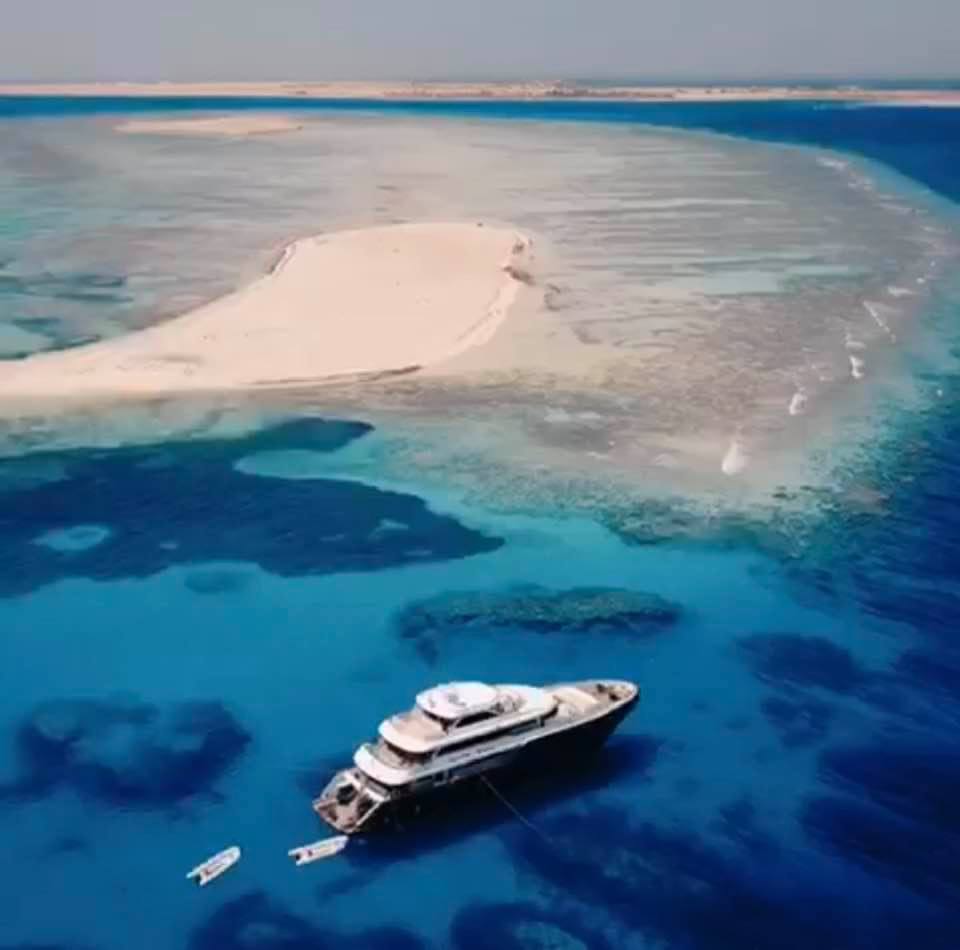 OUR NO.1 CHOICE FOR RED SEA LIVEABOARDS
M/Y Scuba Scene is a steel-hulled liveaboard, 43 m long and 9 m wide., fitted to rigorous safety standards. She is spacious, comfortable and beautifully laid out, with a maximum capacity for 26 diving guests. Two large speedboats fitted with tank racks and dive ladders are supporting the diving activities.
This boat comes highly recommended for shark and pelagic lovers, TEC divers and fans of coral and wrecks – luxury yacht, friendly crew, knowledgable guides, and delicious buffet food.
What sets this Red Sea liveaboard apart from the others?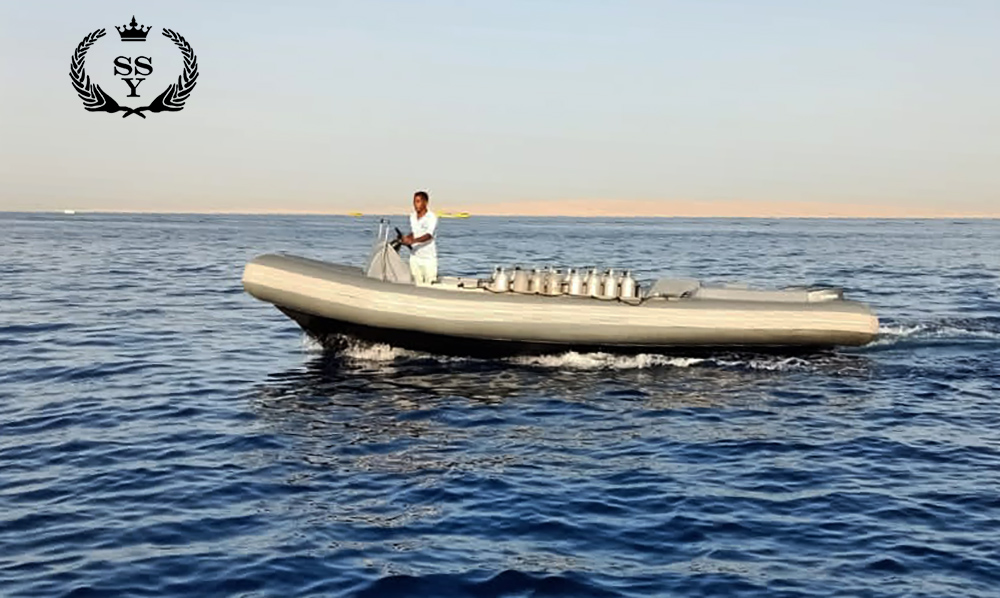 2 of the top cruise directors and guides in the Red Sea that specialise in sharks, wrecks and tec diving
Recently refurbished to a very high and modern spec
2 x 9m long zodiak ribs with dive racks, boat ladder and twin outboards for speed, safety, comfort and enjoyment
Washing machine and drier. Wear clean dry clothes all week and keep your luggage weight to a minimum!
Ample camera storage and set up area with USB and international plug charging points
Great group prices available!
Overview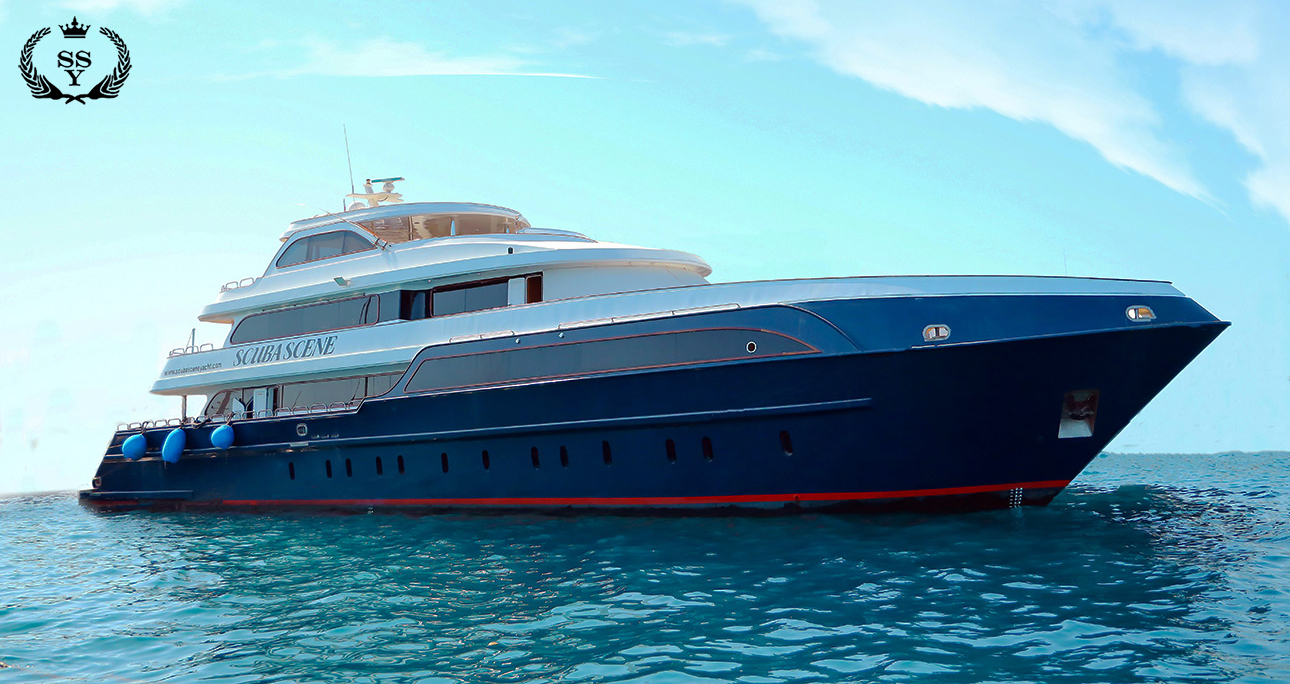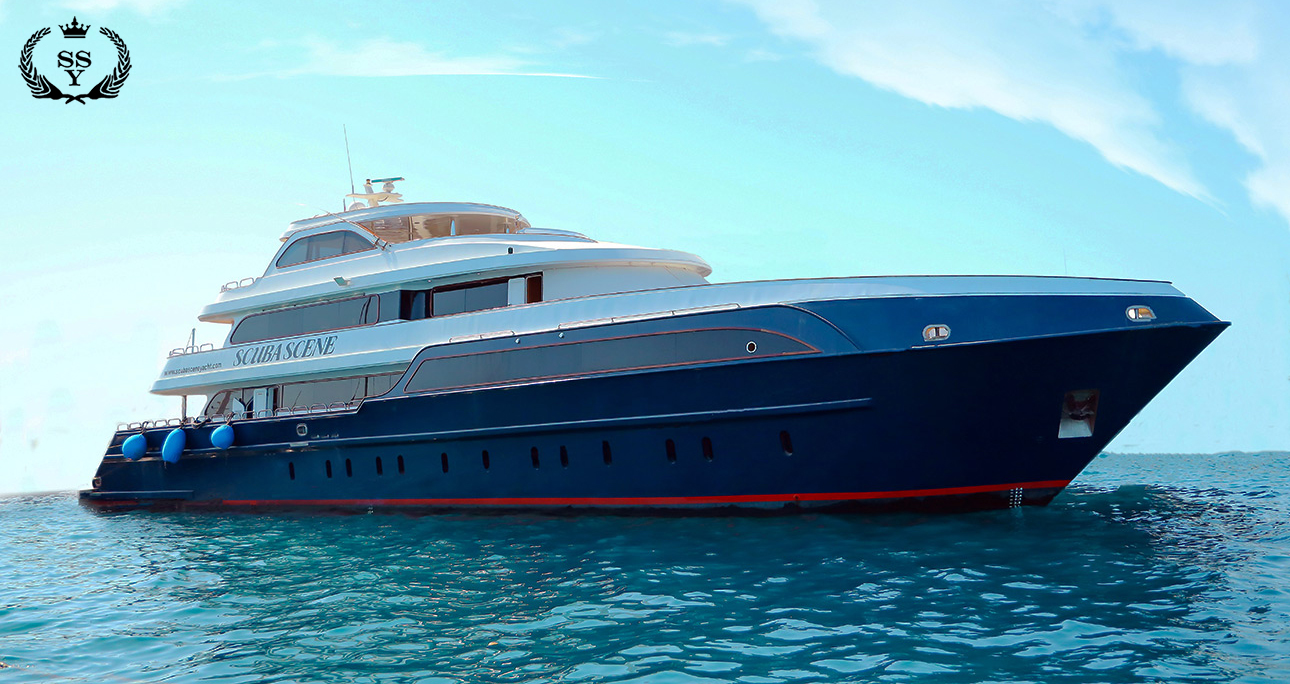 Beautifully laid-out across her four decks, the lower deck holds 8 of the 9 twin cabins, fitted – like all the other cabins – with a private bathroom, small fridge, and adjustable A/C unit. On the main deck are a spacious dive deck and platform, with plenty of room for all diving equipment, and a camera table and charging points. From the dive deck, enter our well designed dining area/salon, where all our meals are served throughout your trip.
Further, towards the bow, find our four suites – again fitted with private bathrooms, small fridges, and adjustable A/C units, as well as the kitchen.
The upper deck holds one of our three sundecks, our spacious and comfortable salon, another twin as well as the dive guide cabin, plus the captain's cabin and second sundeck.
The top deck provides lots of shaded areas to relax in and our third sundeck, ready with cooled drinks in the two upstairs fridges, as well as the flybridge.
The team managing the boat consists of two people with years of experience in the Red Sea diving industry, especially liveaboards, Ahmed Fadel and Dr. Elke Bojanowski.
Ahmed is a tech instructor, that has worked in different areas of diving over the last 20 years, mostly on liveaboards. He is the current operations manager of TDI/SDI Middleast and one of the most well known and respected Tec divers in the Red Sea.
Elke 'aka The Shark Lady' is famous amongst the dive community and is a divemaster, guide and biologist specialising on the study of Red Sea shark populations, and the founder of the Red Sea Sharks Trust, a registered charity for shark awareness and conservation. She has worked on Egyptian liveaboards for over 16 years and is probably the Red Sea's number shark expert! During our Shark Weeks she will do several interesting talks that are fascinating and educational.
Their combined experience and different specialities make them ideal organizers and hosts of your Red Sea diving liveaboards.