Diving Fins Our PADI Experts Recommend
Scuba diving fins are one of the most important equipment investments you can make. Just like all other diving products we sell, there are so many options to choose from. But here at Oyster Diving, we only sell the products that our PADI divers use and would recommend! We believe this sets us apart from the competition, and shows just how much we prioritise excellent customer service.
Diving Fins Recommended by Our Experts
Can't decide on the best diving fins for your diving needs? Our team of PADI diving experts have listed three of our best sellers. The ones below are our top recommendations and will ensure you are buying the best fit for your adventures. At Oyster Diving, we don't recommend any products that have not been tried, tested, and approved by our dive experts. So, take a look at our top three recommendations.
Apeks RK3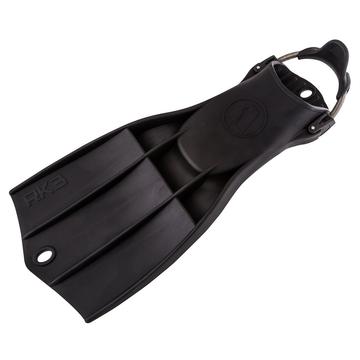 The Apeks RK3 is a diving fin designed by the US military. It is renown for its performance, reliability, and durability under the water. This thermoplastic rubber fin features an oversized foot pocket for your comfort and ease of use. Other features include the following:
Compact and rugged for use in harsh environments.
Spring straps as standard.
Multiple colours to choose from.
Improved foot pocket with spring straps for ease of use, even when you have cold hands or thick gloves.
Click here to discover the Apeks RK3 for yourself!
Aqua Lung Shot FX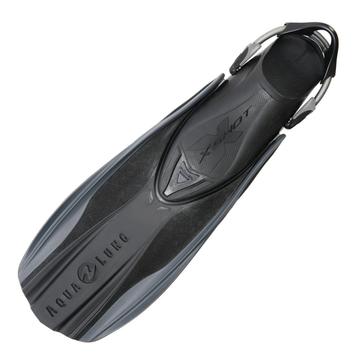 The Aqua Lung Shot FX is a diving fin design from the Aqua Lung Women's Collection. Made to incorporate the best elements of diving fin designs into one, the Aqua Lung Shot FX offers divers a choice of blade stiffness and ease of movement in the water, whatever their style of diving is. The design is the ultimate in hybrid technologies and provides optimal power with each kick. Other features include the following:
The blade contains a high performance elastomer, resulting in high efficiency.
The inner sole is customised to provide a grip effect.
A new spring strap offers a soft heel pad along with Aqua Lung's own proprietary blades.
If you would like to find out more about the Aqua Lung Shot FX and why our PADI diving experts highly recommend it, click here to discover a full list of features.
Aqua Lung Phazer
For a great diving fins for beginners all the way to experts, start with the Aqua Lung Phazer. This diving fin provides the perfect balance between strong and powerful movements, and a sleek and impressive design. Some of the most popular features include the following:
Equipped with a new bungee strap and heel-pad so that you can put on and remove these diving fins with ease.
Thanks to the engineered channel in front of the foot pocket, the water can flow through the blade, enhancing efficiency, power and stability, making the Phazer a powerful and ideal fin for both professional scuba divers and students.
To find out more about the Aqua Lung Phazer and to discover a full list of its impressive diving features, click here.
How to Choose the Best Diving Fins
Finding the best diving fins for you can be an overwhelming experience, particularly if you are new to diving and have very little experience. While most people tend to choose the ones that are priced within their budget, there are a wide range of styles that we sell in every price range, from cheap diving fins, to affordable, to expensive. At Oyster Diving, we tell our customers that the most important consideration is comfort. You want to feel comfortable in your diving fins, otherwise you won't be able to use them effectively under the water.
Diving fins are one of the most important pieces of diving equipment. Important for moving about in the water with ease, the diving fins we sell are made to the highest standards. Fins are popularly known as scuba diving fins, flippers, diving fins, and blades. Whatever you call them, your fins are a vital piece of diving equipment, whether you're swimming, snorkelling, or diving.
The Types of Diving Fins
When it comes to choosing the right types of diving fins for you, it's important to know that your choices aren't limited to just a couple of options. In fact, there are a huge amount of products out there. Let's take a look at the different types and styles below:
Open Heeled Fins
As the name suggests, open-heel fins don't cover the entire heal. Instead, they feature a rubber strap that secures the fin in place and can be adjusted to create a more comfortable fit. The most popular choice by far for cold water divers and shore divers, the boots you wear with them will protect your fee from rocks, sand, stairs, another other surfaces.
Full-Foot Fins
Many divers prefer the full-foot fin because you simply step into the moulded foot pocket and you're ready to go diving. These just like closed shoes, so there is no need to wear diving boots or slippers at the same time, though it is essential that you prioritise a comfortable fit. Otherwise, if the fit is not right, you could experience a lot of pressure and discomfort and could cause blisters and cuts to form on your feet – definitely not a pleasant experience!
Paddle Diving Fins
The more tradition paddle fins are for those of us that like the simple things in life, like simple designs. They can either be bought with open or closed fins, the choice is yours. However, most scuba divers prefer to wear open heel diving fins due to the adjustability and versatility they offer.
Split Diving Fins
Literally split into two different parts, scuba diving split fins act in a similar way to a boat's propeller, making each kick efficient and forceful, without too much effort! This means you can spend more time under the water and cover a great distance. If you love diving for long periods of time and seeing as much as you can, try diving with a split fin!
Force Diving Fins
Do you want to swim as fast as the dolphins or as quickly as the tuna? Then the force diving fins are the perfect choice for you! Designed to imitate a fish's tail, these were made with speed in mind.
Flippable Diving Fins
These diving fins are probably the newest and most versatile on the market today. Available in a variety of colours and styles, the flippable fins can be flipped or folded, allowing divers to move from the ocean onto the shores with absolute ease. The blades can be flipped or folded out of the way, allowing divers to walk along the beach as they normally would, without big flippers getting in the way.
How Do Diving Fins Work?
Diving fins are most commonly made from polypropylene, plastic, or rubber. Their main purpose is to help you move through the water more swiftly and efficiently, and with the least effort possible. Wearing fins while you're snorkelling or diving provides a wider surface area for you to push against so that you can move through the water faster and cover a larger area than you would have without them!
How to Correctly Try on Diving Fins
The best way to choose the right diving fins for you is to spend some time trying on different designs and styles. Take your time when trying them on and make sure that when you move, shake or tilt you feet the fins are tight enough but comfortable. Raise a fin and flex it to create the motion of kicking underwater. If it stays firmly in place and you don't feel any pressure on your foot, you may have just found the perfect fit.
Shop our online store and browse our huge collection of options, or pop into our Brighton shop. We stock everything you'll need for an incredible diving adventure. There are so many options and at Oyster Diving, we will help you find the best solution for your needs.
Have You Got Questions? Ask Oyster Diving!
As a small, privately owned PADI diving centre, we are passionate about sharing our love of diving with the world and providing an excellent level of customer service. We pride ourselves in always putting the customer first, providing specific advice and solutions to each individual customer. Have you got a question? Contact the Oyster Diving team today! We would be more than happy to help!