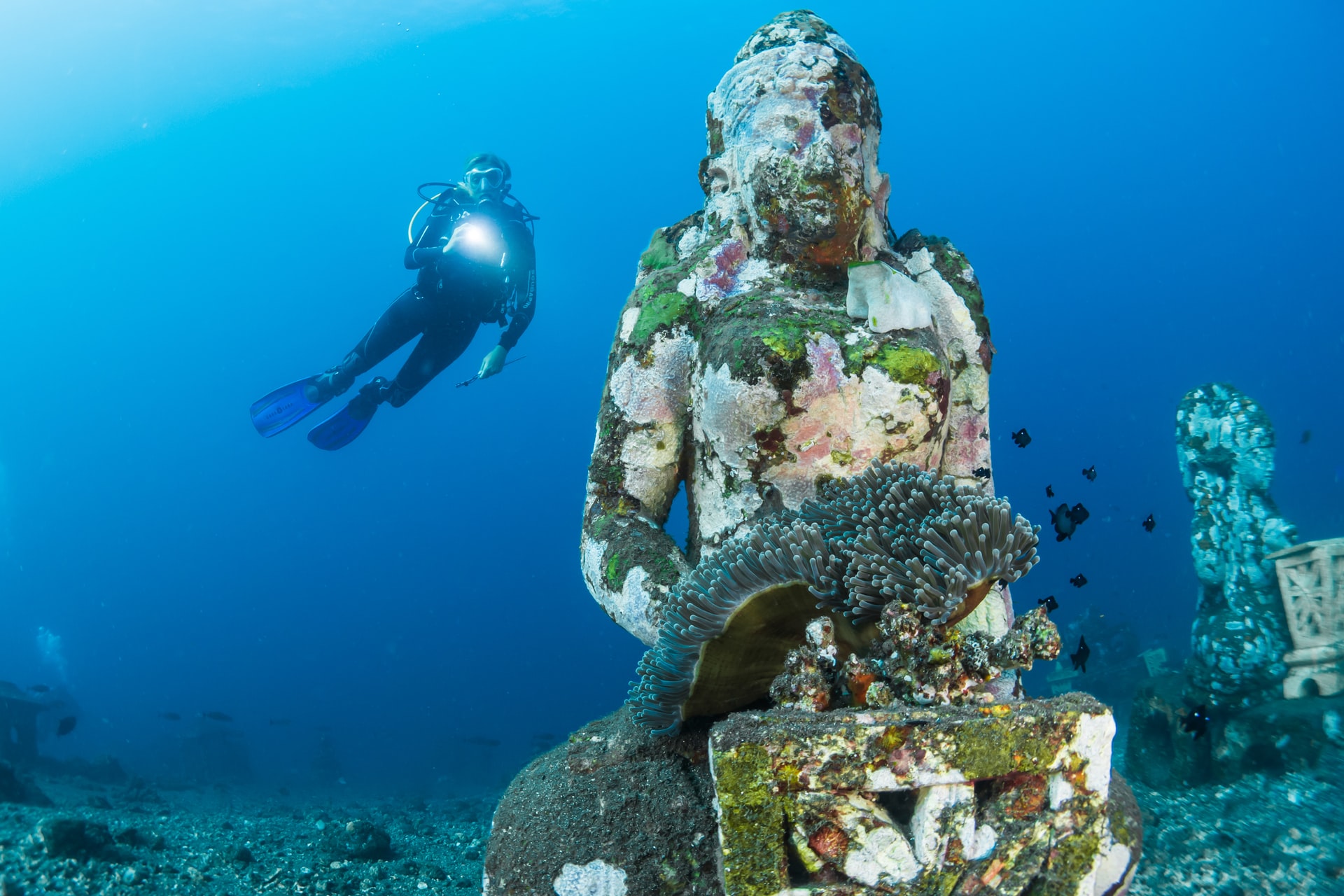 Dive into Beautiful Bali!
Bali is one of most incredible travel destinations, and for scuba diving it offers you some of the best dive sites on the planet. You can experience extensive marine life, including pygmy seahorses and manta rays, go wreck diving at the USAT Liberty and experience plunging wall dives on Menjangan island.
Most Bali diving trips are suitable for beginners and experienced divers alike. Choosing high-quality scuba diving courses, such as the ones we provide, can give you the advantage of fully-qualified PADI instructors. PADI instructors can help you learn at your own pace and guide you as you improve your skills.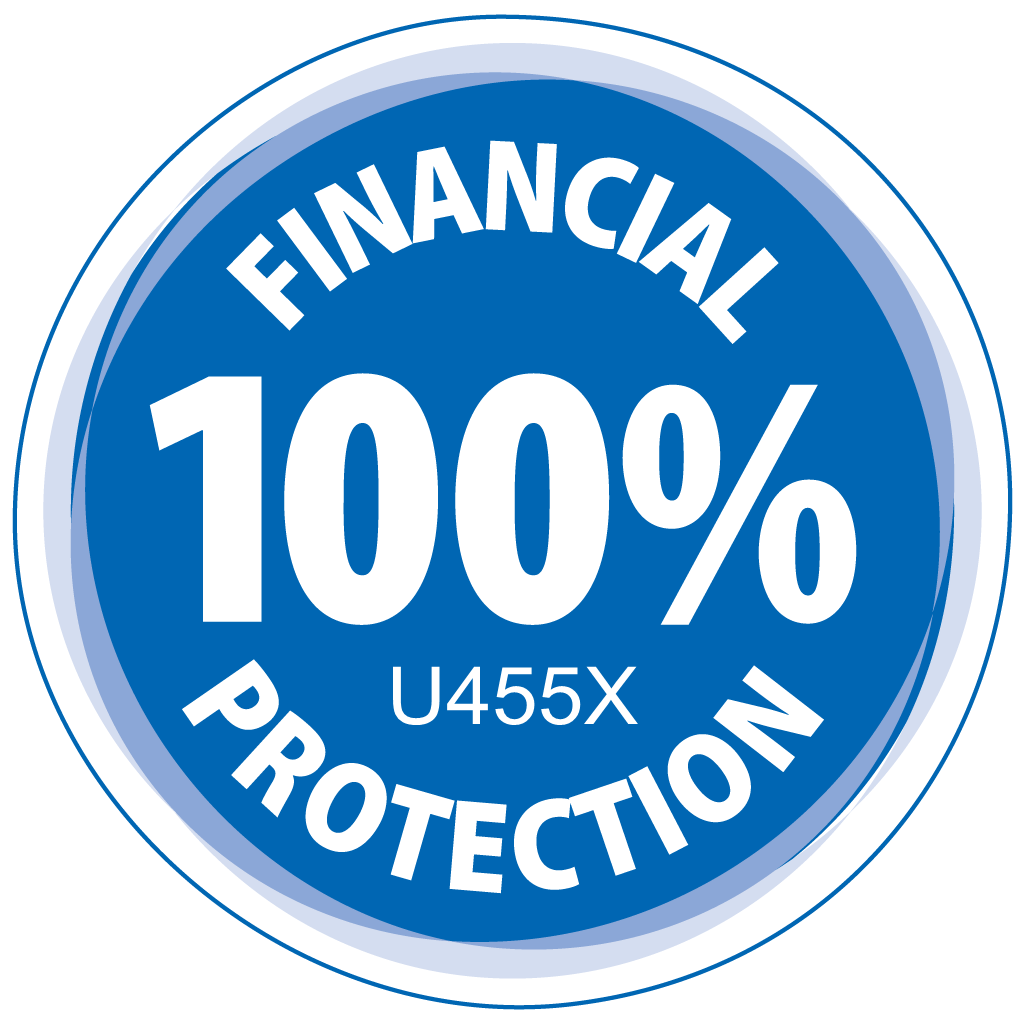 Important Information About Financial Protection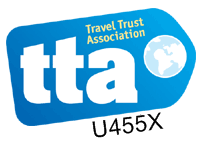 We are proud members of the Travel Trust Association.
The Travel Trust Association is a travel trade association. With 100% financial protection The Travel Trust Association exists to protect you, the customer, and they have been doing so for over 20 years. This means that any money you pay us is protected by the Travel Trust Association.
Take the Plunge – Get in Touch Today – info@oysterdiving.com
We know Bali and scuba diving very well, as we package some of the best diving holidays in Bali at a competitive price. Here we will look at some of the interesting dive sites and discuss other reasons Bali is a great choice. Places on our courses fill up quickly, so make sure you get in touch and book today.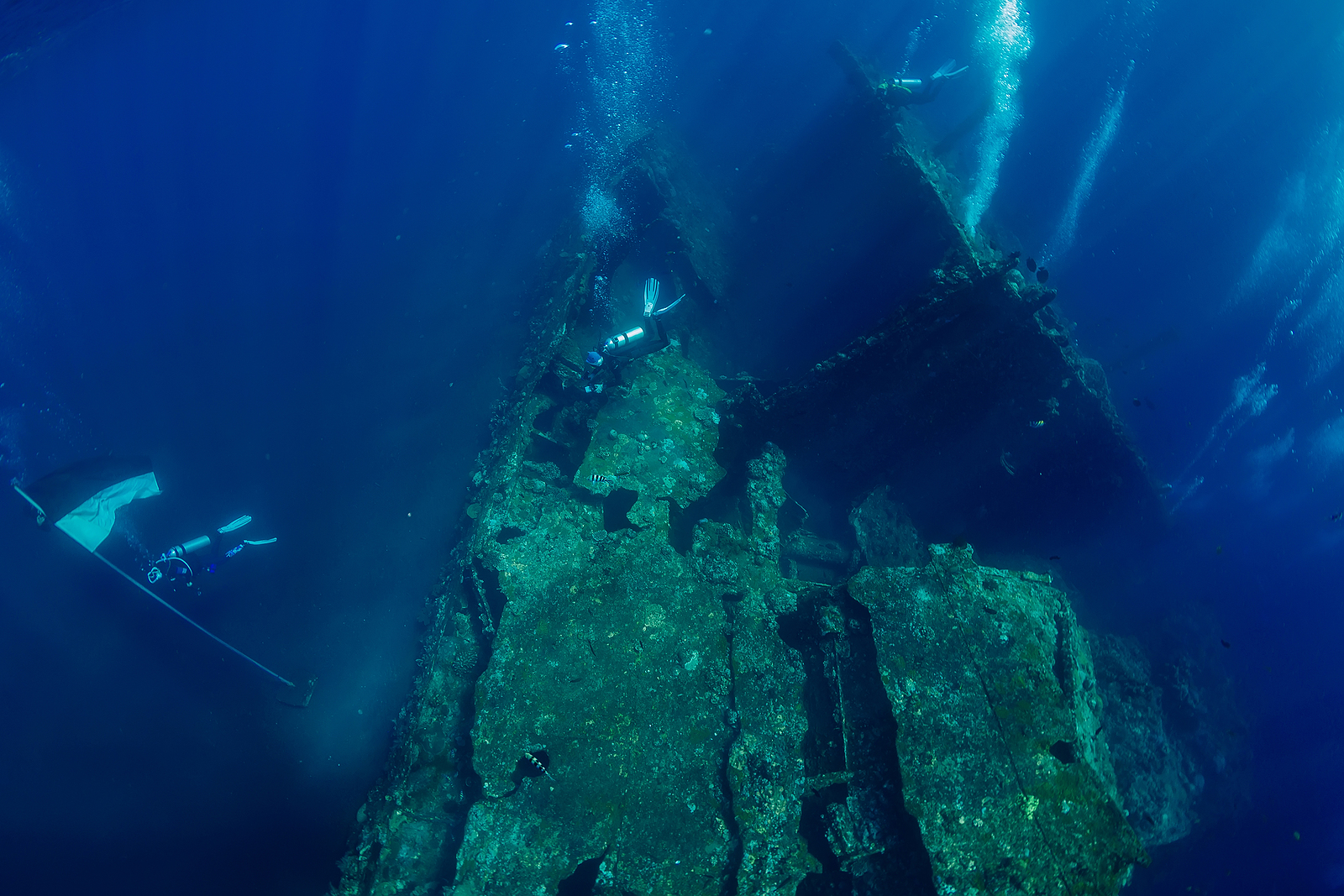 A look at some of the amazing wreck diving sites
here are so many dive sites in and around Bali that there is room for many types of diving experience. The USAT Liberty wreck, which is just off of Menjangan – an island about 5 miles north-west of Bali island – is an amazing dive. The USAT Liberty was sunk in World War II and is now a spectacular spot for wreck diving.
Wreck diving gives you the following benefits:
An experience with a sense of history and culture plenty of coral and marine life, which is attracted to the wreck and a chance to expand and challenge your diving skills.
Bespoke Bali Dive Trips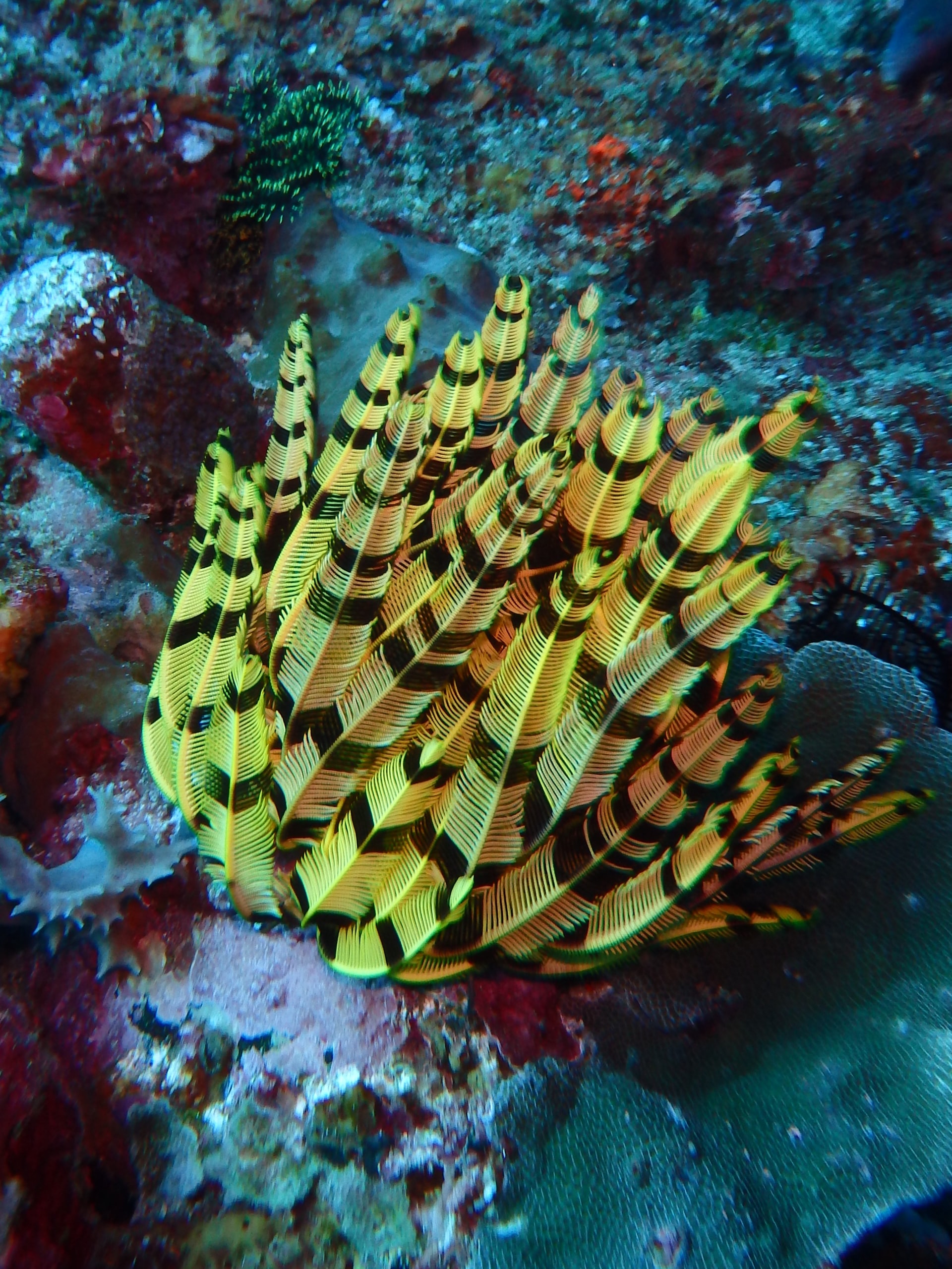 Some of Bali's best dive sites
Amed, a small fishing village with great wall diving.
Manta Point, located at the southern tip of Penida Island. It is a shallow dive 10-12 meter dive where you can see manta rays.
The island of Nusa Lembongan, just southeast of Bali, offers you a range of exciting dive sites. An amazing wall dive in Nusa Lembongan is in Toyapakeh, which gives you the experience of one of the best wall dives in the region – with a wall that drops to 190 meters.
With such a large array of dive sites, there is something for everyone and every ability in all of the islands near Bali.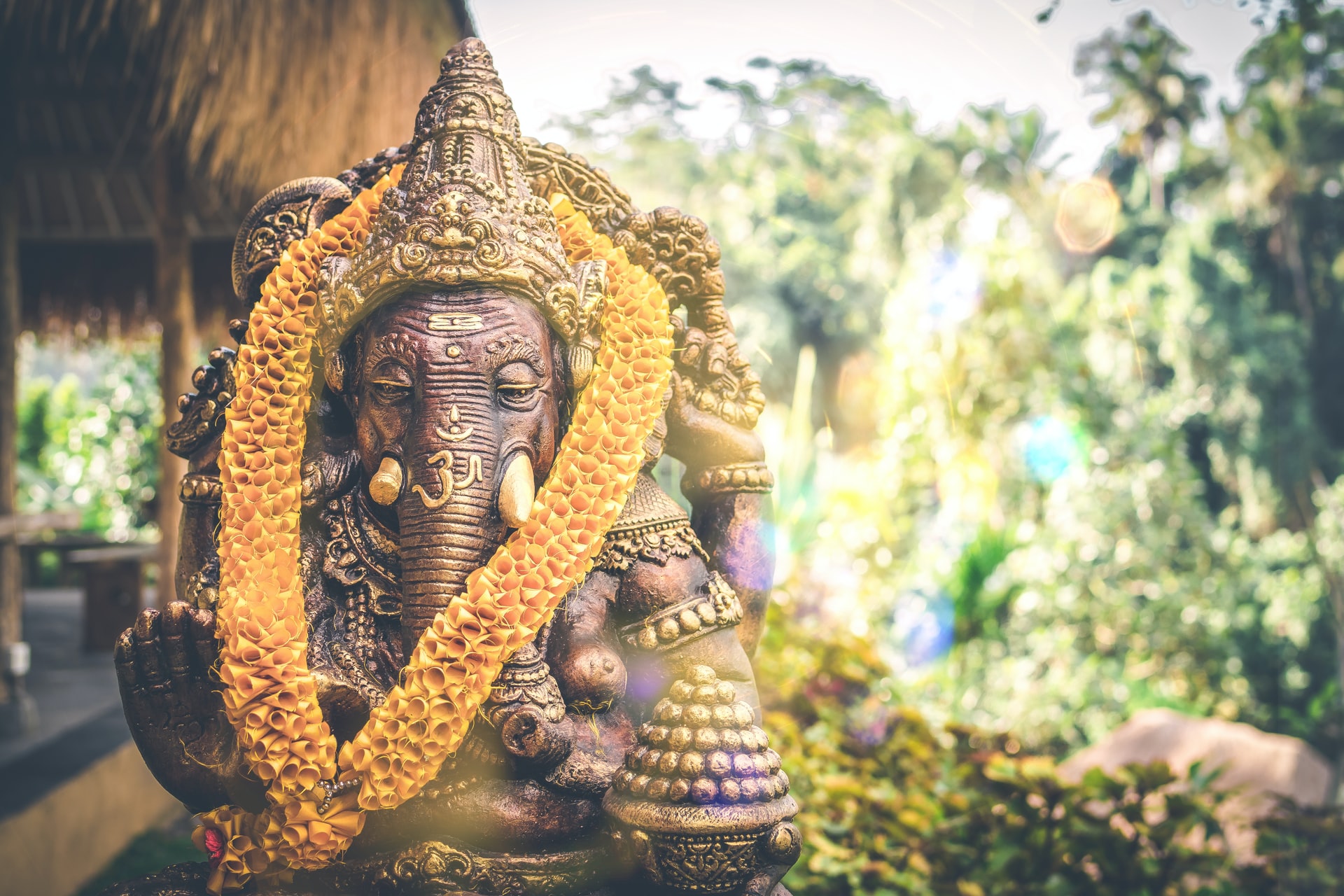 A Bali diving holiday with options outside the water
There are many amazing dive sites in Bali, and this alone makes it an ideal destination for a high-quality wreck, marine life or wall dive. However, in Bali diving is just one of the many things you can do during your trip.
The town of Sanur offers sandy beaches and brilliant sunshine, as well as waterfall tours and local markets. Many towns in Bali will offer some of the following non-dive activities to complement your holiday:
water sports
jungle swings and zip lines
beaches, many with black sand
temples and religious sites
local food stalls and restaurants
You are probably finding it hard to find a dive trip that comes with a large selection of alternative activities, which is why Bali is such a fantastic choice. The range of activities available means any people in your group who choose not to dive will have plenty of options.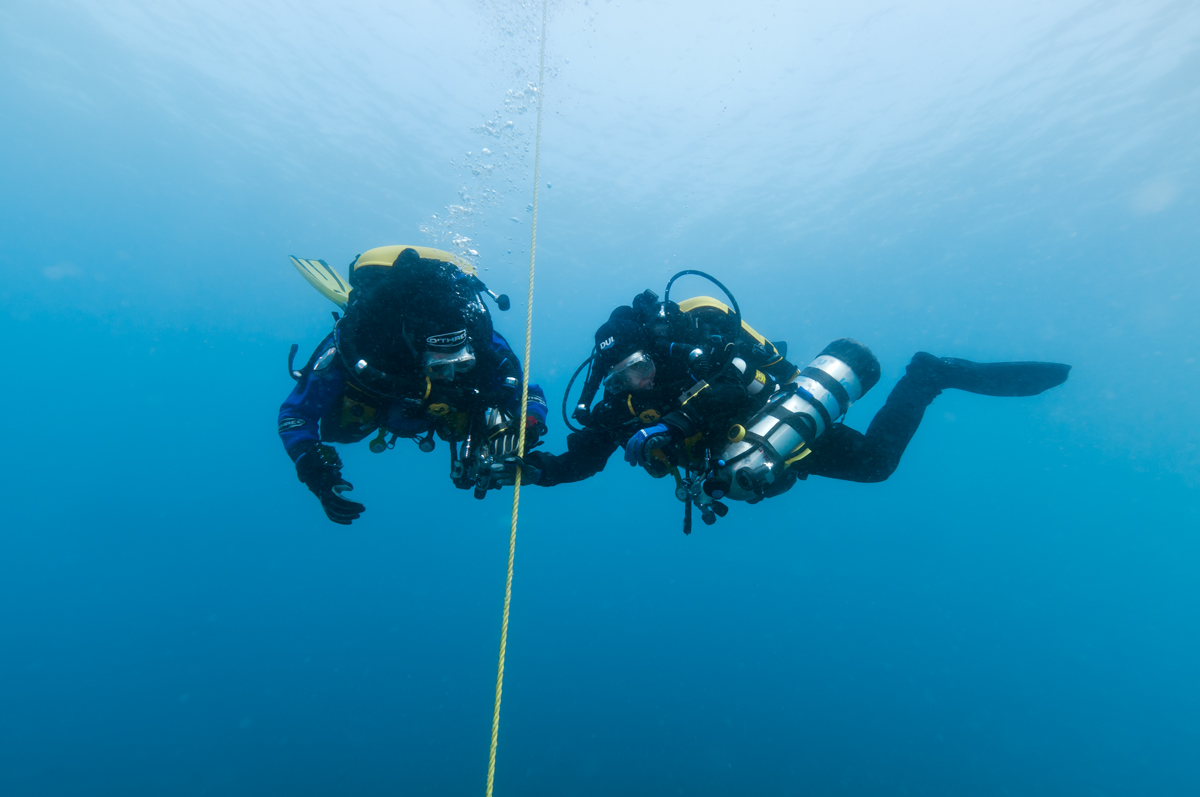 The best PADI-qualified diving instructors
At Oyster Diving, we only work with the best instructors. Bali is a hub for divers, which means it is an attractive location for many divers from all over the world. With the best instructors, your dive trip will be a fun and safe experience. Our instructors can guide beginners as well as more experienced divers.
As a part of our values, we make sure that every member of our team is a fully-qualified expert in their area. We also hire only the best equipment. By making use of efficient and experienced staff we can offer the advantage of the expertise of dedicated and enthusiastic divers at a lower price.
Bali diving trips for beginners and experienced divers
PADI-qualified diving instructors and amazing dive sites in one location make Bali a solid choice for your diving holiday. You can enjoy multiple types of dives and other activities in the same place, which makes it a good choice in terms of price value and flexibility.
Many people find it tricky to organise their trip and balance a level of quality and comfort, but we take care of any concerns with our extensive customer service.
We will tailor your trip depending on your needs, whether your group includes beginners, experienced divers or a combination of both.
To avoid disappointment make sure you contact us to book your Bali diving trip today. Places fill up fast so get in touch to find out more before it's too late. We will work with you and provide you with a custom price for your scuba diving holiday in Bali.