Members price – £845
Non-members price – £930
2nd to 8th May 2021
SORRY THIS SHIP HAS NOW SAILED
Scapa Flow in the Orkney Islands is one of the world's best dive locations, thanks to the presence of wrecks from the German High Seas Fleet, famously scuttled by their interned crews in Scapa Flow in 1919.
Of the 52 vessels sunk, seven remain on the seabed and it's these awe-inspiring wartime ghosts that attract divers from around the globe each year.
There are four German cruisers still on the seabed in Scapa Flow in around 36 metres of water. These smaller wrecks offer an easy introduction to the complexity of a warship, with the SMS Koln, still relatively intact. The three battleships remain the main draw to Scapa Flow, though. Resting upside down on the seabed at a depth of around 45 metres, these massive hulks often seem impenetrable at first sight. However, with careful exploration, they come alive and start to reveal their secrets.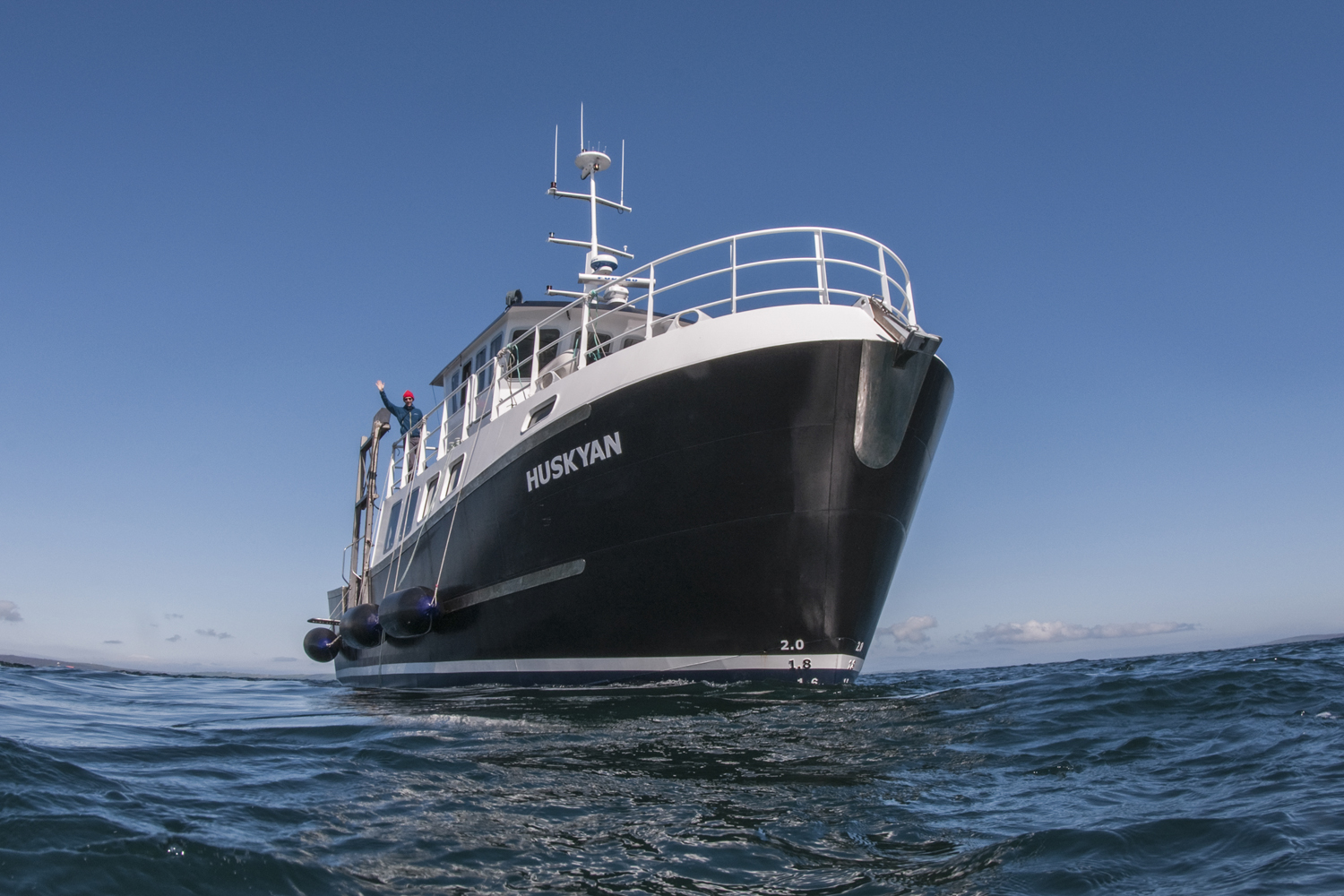 Our Scapa Flow Diving Package includes:
• 6 nights' accommodation at Number 15 Divers Lodge, Stromness
• 5 days diving (based on 2 dives per day)
• The use of a single 12l or 15l cylinders
• Use of lead weights (please bring your own belts)
• Air fills (nitrox available charged extra, trimix by prior arrangement)
• Complimentary tea, coffee & biscuits. After dive pints of tea served as standard!!!!
• Accurate, in depth, multi-media dive briefings and history talks. Our hosts have over 40 years combined experience diving the German Fleet. This is the only boat offering this level of briefing in Scapa.
On-board catering: We are well known for their delicious homemade food, cakes, bakes and snacks. The on-board catering options will be advertised prior to departure.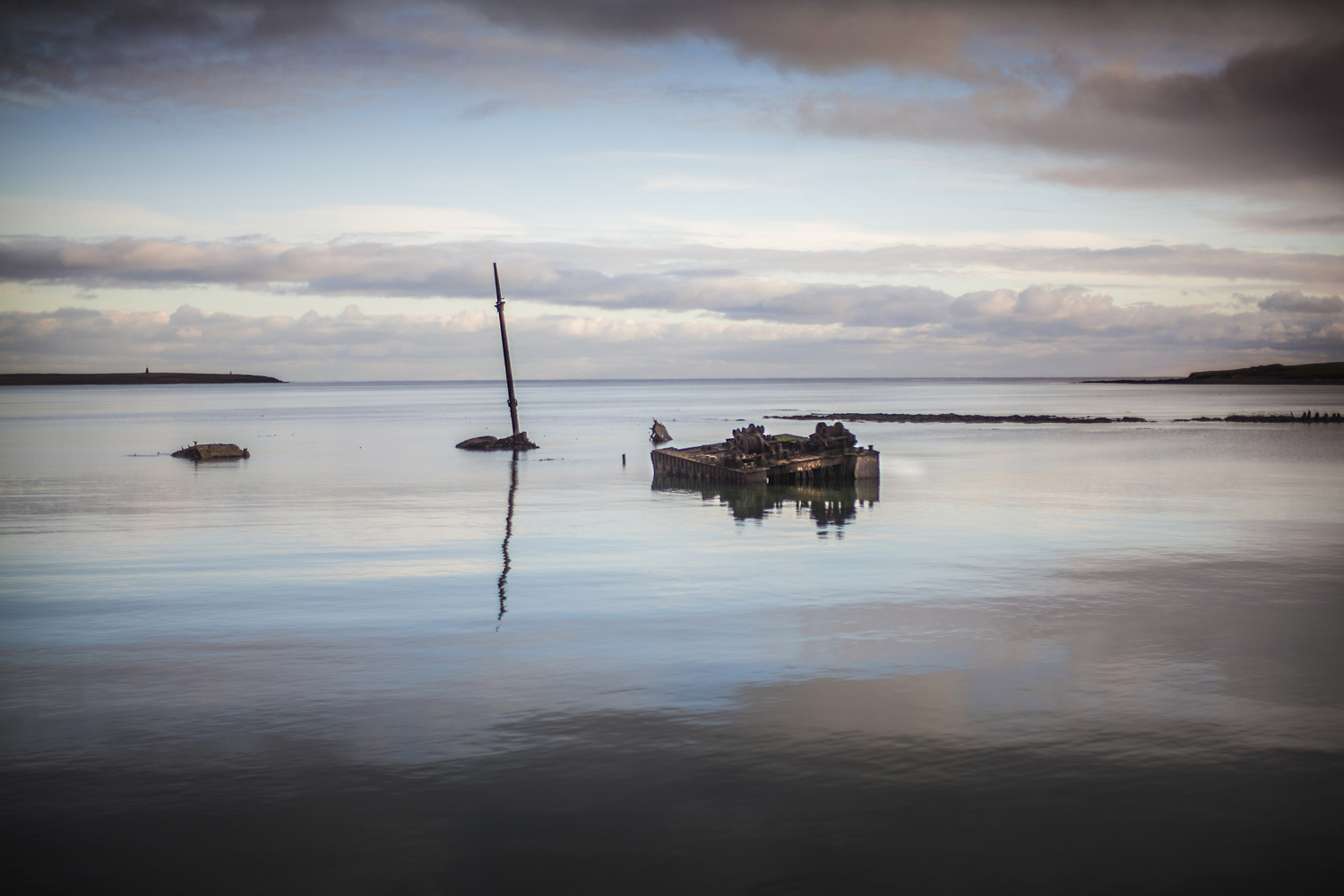 Accommodation – No. 15 Divers Lodge
Our Scapa Flow Package includes shorebased accommodation in a luxury self catering property in the heart of Stromness.
Number 15 (Divers Lodge) is a spacious 6 bedroom holiday home designed for your comfort. Just 50 metres to the harbour this is the perfect base for your Scapa Flow holiday.
6 bedrooms including a separate "snorers" room – just in case!
4 bathrooms.
Fully equipped kitchen diner for 12 with an extra-large oven, dishwasher, microwave, larder fridge and freezer. We include cleaning products, kitchen roll and tea towels.
Large living room, leather sofas, 42" Plasma Screen TV & DVD, mp3 player docking station.
Washing machine & tumble dryer – we provide washing powder.
Unlimited wireless internet access.
Designated diver equipment charging station.
Egyptian cotton bed linen and towels – 2 × large bath towels per person plus head towels on request.
Prerequisites
Minimum of PADI Deep Specialty or equivalent with 35+ dives.
Dry suit qualified.
You must know how to use an SMB and Reel.
Costs
Club Members £845 per person
Non-members £930 per person
Includes 6 days accommodation, 5 days diving (10 dives), tank & weights, air fills (Nitrox extra), tea/coffee & biscuits and Oyster Diving representative.
Not included: travel, equipment hire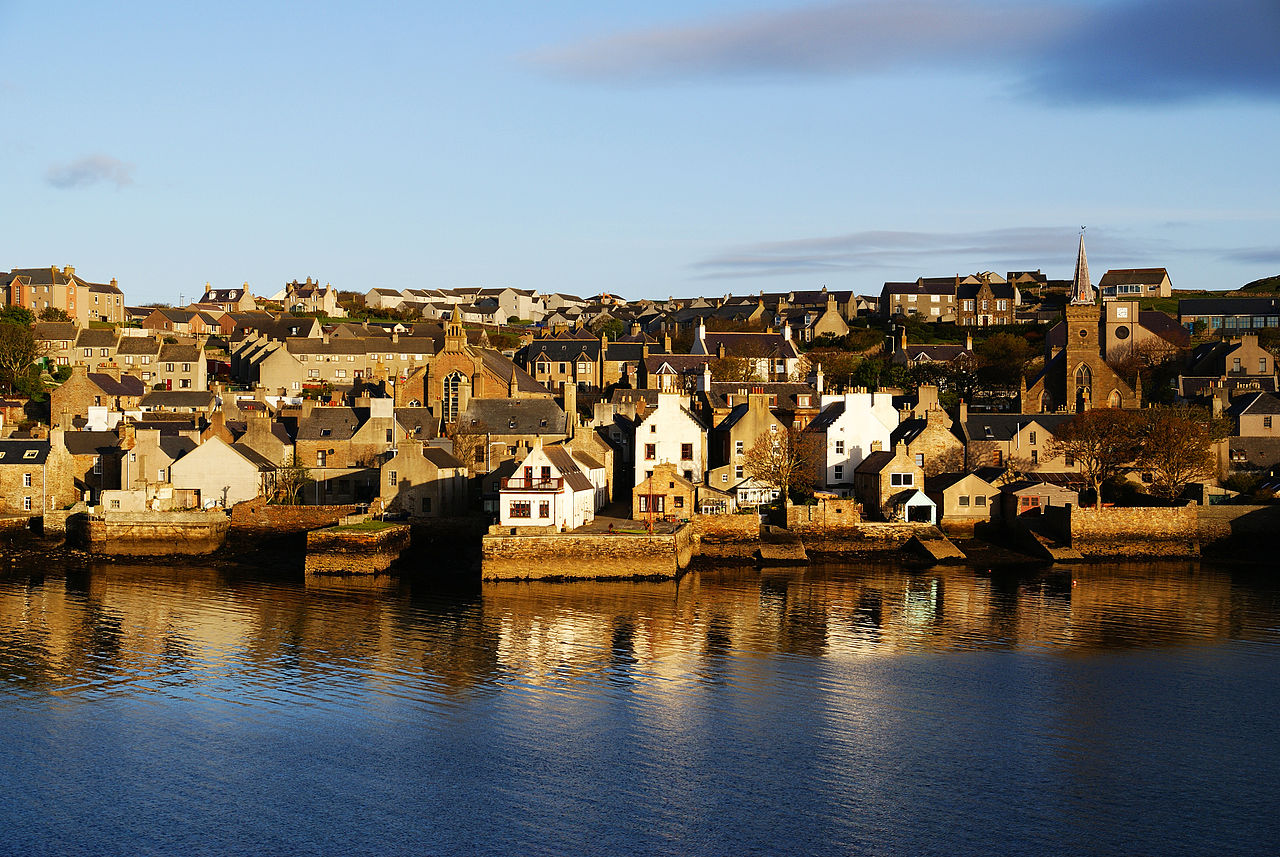 STROMNESS
Stromness is the Venice of the North. This picturesque old fishing town, with her winding cobbled streets and open piers is a great base for your holiday. Cliff top and beech walks are on your doorstep. Pubs, cafes and restaurants, gift shops, craft shops and studio galleries and the world renowned Pier Arts Centre all add to her charm.
Pubs! – The Ferry Inn, The Stromness Hotel and The Royal Hotel all serve good beer and food
Banks – Bank of Scotland with cashpoint
Supermarket – Co-op open till 10pm
Bakery, butchers, and grocers stocked with local produce
Chemist
Restaurants – The Hamnavoe Restaurant, Julia's Coffee Shop, and the Stromness Chinese takeaway
Petrol station – Near the Co-op, North End Road
Stromness Golf Course
Swimming pool with sauna, steam room and jacuzzi
Art galleries, museums and craft shops
Photo by Geoff Wong
Getting There
By air
Stromness is 16 miles from Kirkwall and 19 miles from Kirkwall Airport. Hire cars can be collected both at the airport and in Kirkwall and a shuttle bus runs between the airport and the town. Nearer the time we will look at hiring a few cars and splitting the cost. BA and Logan Air operate regular flights to and from Edinburgh and Glasgow, airports.
By Boat
Many visitors arrive in Stromness by sea, as this is the main ferry terminal for services from Scrabster on the Scottish mainland. This is certainly the most dramatic approach to the town, which comes into view as the vessel enters Hoy Sound, nestled beneath the dramatic rise of Brinkies Brae. Pentland Ferries run between Gills' Bay (near John o'Groats) and St Margaret's Hope (28 miles to Stromness).