Oyster Diving Celebrate The First 2018 Underwater Games
On the evening of Saturday 14th July 20 Scuba divers made their way to The Marshall Street Leisure Centre in Soho to participate in the first ever Underwater Games. Created to support the Scuba Trust and Excellent development; the tournament introduced Olympic-style sports to the swimming pool and scuba diving.
The opening to the competition saw a non-conventional challenge of "The Fastest Time to Set Up Scuba Equipment". In a record time of 37 seconds, Dave O'Dell smashed the challenge and was the first to have his cylinder switched on and ready to jump.
A host of in-water challenges ensued which created bellows of laughter and some rather determined faces.
The Winners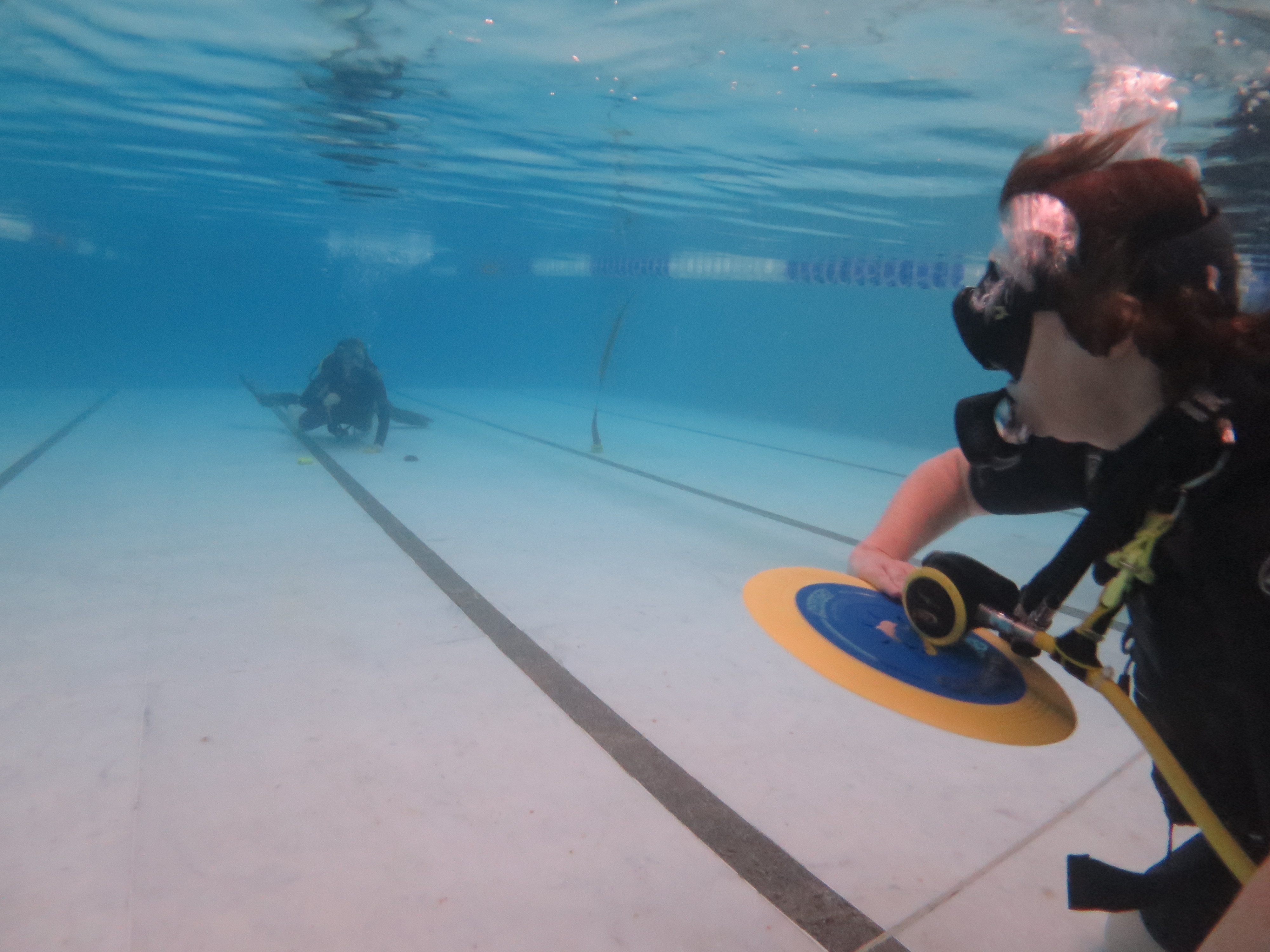 Ralph Halford Thomson won both 60m Sprint with fins and without, in a time of 1 minute 2 seconds and 1 minute 29 seconds respectively.
Dave O Dell also won the underwater discus throw with 5m 10cm.
Quickest time to complete an equipment exchange whilst under was completed by Caroline and Joss with a completed time of 1 min 2 seconds.
Longest time to make a 3ltr tank last between two people – Dave and Amanda 57 minutes. 
Tired diver tow – Paul and Jess – 46 seconds over 60m.
All For A Good Cause
Mark Murphy from Oyster Diving said: "When we came up with the idea of the Underwater Summer Games we really wanted to have an annual event that could grow and generate some money for two really worthwhile charities. We couldn't have envisaged how much fun that the participants would have at the same time though, and we are really excited about next years event already."
The games were hosted by Dancing on Ice Champion Vanessa Bauer who is also a keen scuba diver. Vanessa told us "I am really happy to be supporting the Underwater Summer Games as it is for two great causes. As well as dancing on ice, one of my other passions is scuba diving, so this event is close to my heart. Having it in Central London makes it easy for divers to reach and go out and celebrate their victories afterwards. Oyster Diving have done a great job putting this event together and I hope that this will be the first of many annual events".
Excellent Development is an international charity that helps people around the world living in drylands to build sand dams enabling them to access clean drinking water, therefore, being able to grow enough food to feed and support their families. Sand dams have been used for thousands of years and they are a proven way of supplying communities with a lifelong stock of clean water, changing thousands of people's lives.
The Scuba Trust helps those with disabilities to experience the wonders and freedom of scuba diving. The Scuba Trusts aim is to deliver a level playing field by arranging the appropriate training and obtaining the much-needed funding to subsidise applicants who, due to disability, encounter difficulty in finding suitable instruction and who may face a greater outlay for training and recreation diving after certification.
The Future
It was evident everyone who participated and spectated had a fantastic time, we hope this is the first of many Underwater Games within the Scuba Diving community and will encourage others to take up the sport. If you are interested in taking part in next years summer games and fancy a scuba diving lesson, please call us today.