How to Find the Right Dive Mask for You
It's quite simple really, diving just wouldn't be the same without a dive mask. After all, the primary reason why a lot of people do not enjoy swimming without goggles is because they don't enjoy getting water in their eyes. And it's no different with diving!
Of course, it is possible to swim under the water without a mask, but your eyesight can become blurred and a little distorted if you stay underwater for a long time. Our eyes are not designed to see clearly underwater and that's where high-quality dive masks are important.
What Constitutes a Good Dive Mask?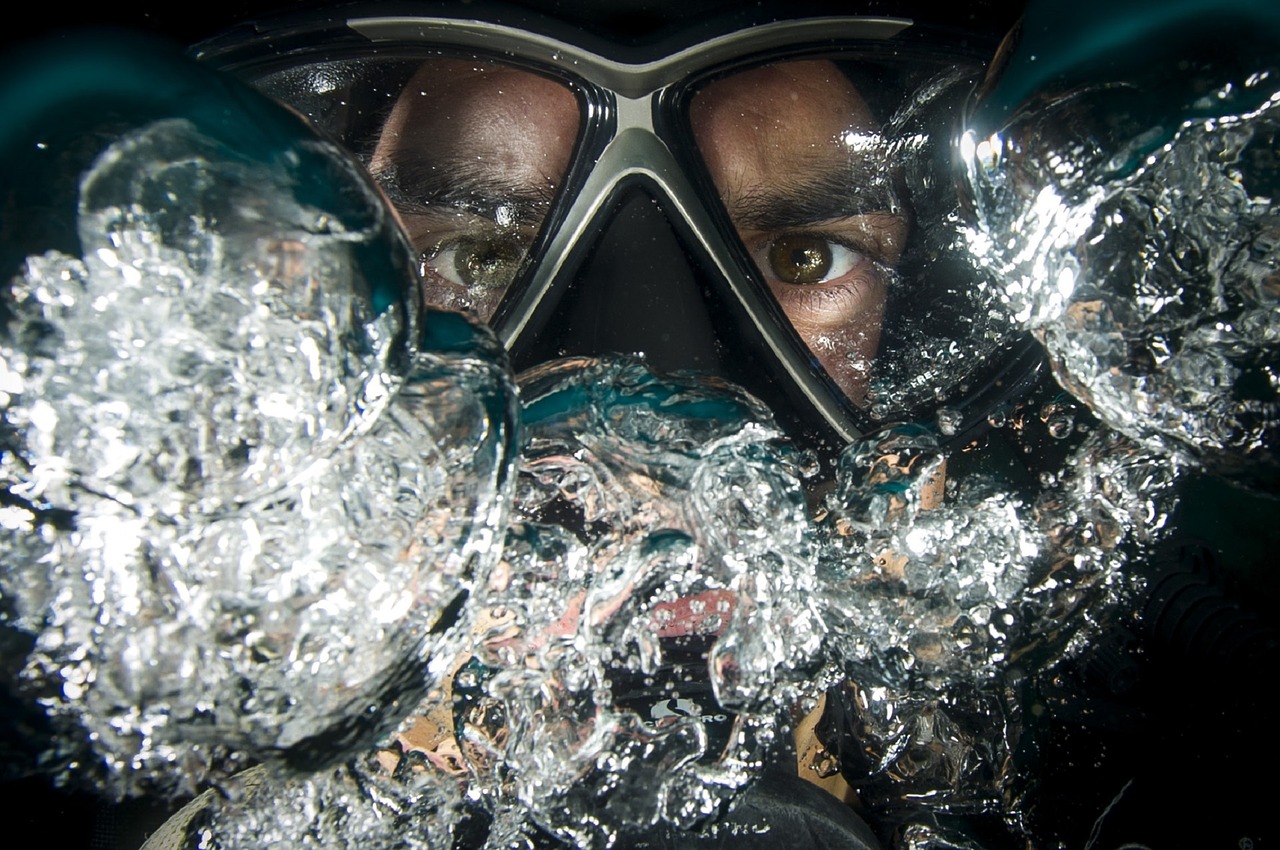 For an enjoying dive experience and to take in the wonders of the ocean floor, a good diving mask is essential. However, what is the difference between a good dive mask and a great one? Well, we would always recommend that a great dive mask is able to provide the following: a comfortable fit, protection from leaks, good vision underwater, facial protection in case of an accident, and allows for easy adjustments of pressure when descending and ascending.
What is the Purpose of a Dive Mask?
The primary purpose of a dive mask is to allow the diver to see comfortably and clearly while under the water. Dive masks achieve this by providing a good amount of airspace in front of the diver's eyes for seeing clearly and to easily adjust the pressure inside the mask.
What's the Difference Between Goggles and a Mask?
Many people ask the difference between goggles and masks and why some divers wear one version, while others choose the opposite. So, to help explain it simply, scuba divers tend to wear diving masks as these cover your nose, providing space for the diver to adjust the pressure by blowing air into the mask as they dive deeper. Goggles, however, only protect the eyes and are great for snorkelling and other activities based closer to the surface of the water.
What are Diving Masks Made Of?
Dive masks are made from tempered glass. This ensures the lenses of dive masks are about four to six times tougher than standard glass frames, meaning they won't shatter into sharp shards due to the water pressure.
Dive mask frames are available with either one or two lenses and this choice is simply up to the personal preference of the diver. However, some people feel that double lenses provide them with a wider field of vision.
Are there Dive Masks for People with Glasses?
Many people with glasses assume they cannot go diving because the dive masks won't accommodate their prescription. However, this is no longer the case! Dive masks can be ordered with special lenses for those who wear glasses and require a certain prescription to enjoy the sights underwater fully.
What You Need to Know About Purge Masks
Some diving masks have an additional feature that allows for the elimination of water without breaking the seal. Purge valves are one-way valves that are usually integrated into the masks and right under the nose, to help you get rid of water by snorting into the mask.
Many divers prefer purge valves because they negate the need for taking off the mask under water. However, other divers say that a purge valve isn't necessary and only adds to the complexity of the dive mask. We would say that it is completely up to the diver's preference.
What are Mask Skirts?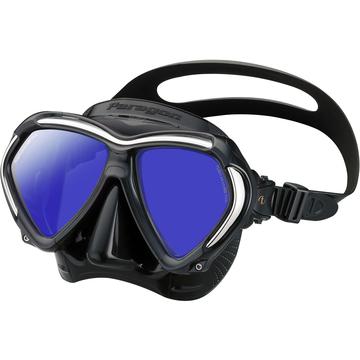 Masks come in a variety of colour combinations and choices, but they are also available with clear opaque, silicone, or black skirts. Dive mask skirts help reduce the problem of extra light and reflections. If you're into underwater photography, an opaque skirt is the perfect choice.
How Do You Find the Right Mask for You?
Finding the right dive mask for you can be a case of trial and error. However, finding a dive mask that fits well is by far the most important thing. It is best to try on a variety of mask designs and choices to try and find one that fits your requirements. It is also helpful to seek professional advice from a diving expert who can help advise you on the best dive mask for you.
Discover the 5 Best Dive Masks of 2018
Find the Best Dive Mask for You
Here at Oyster Diving, you can discover the full range of dive masks we sell in our shop. We have a wide variety of high-quality dive masks that would be perfect for your next diving adventure. If you would like more advice on choosing the right dive mask for you, please do not hesitate to contact our team at Oyster Diving today.