Truk Lagoon, Japanese WWII Wrecks
Regarded as the wreck diving capital of the world, welcome to Truk Lagoon. Truk is Japan's equivalent to Pearl Harbor with many wrecks lying at various depths to suit all level of divers from Advanced open water and beyond.
Truk is best known for its world-class WWII wreck diving, from supply vessels to planes and a submarine, tightly packed into a coral reef lagoon.
Bikini Atoll is part of the Republic of the Marshall Islands, which covers nearly 1 million square miles of idyllic emerald-green coral atolls, surrounded by the crystal-blue waters of the Pacific.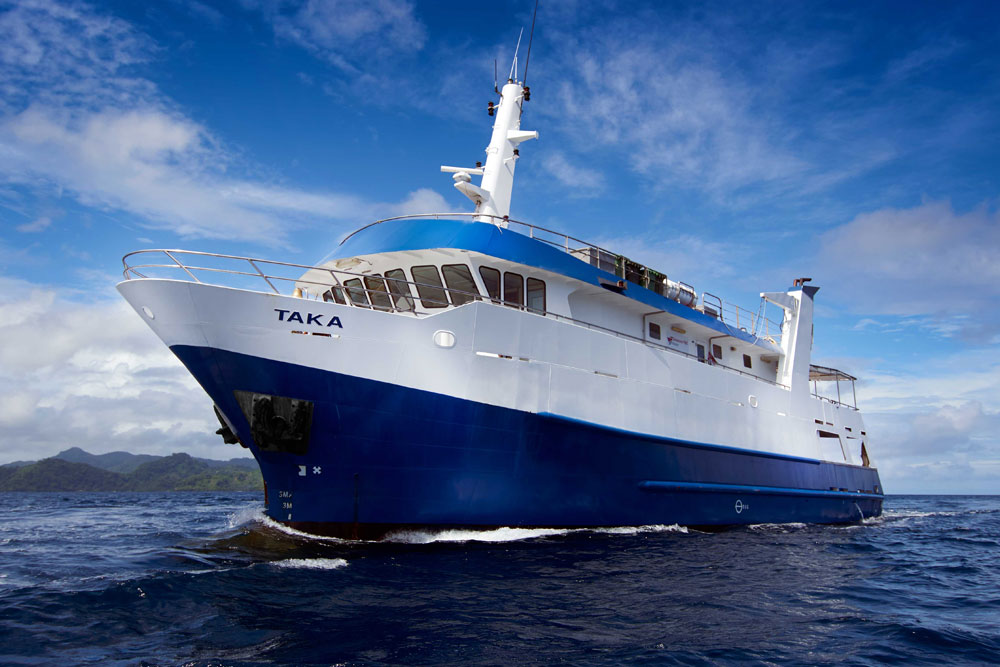 This custom-designed liveaboard was built with divers in mind to bring you the very best diving holiday experience possible. Previously sailing the stunning dive sites of the Solomon Islands as M/V Taka, this steel-hulled vessel boasts an experienced boat crew, dive team and chefs to ensure the highest standards of service. Pacific Master features 12 cabins allowing comfortable accommodation for up to 20 guests. These are categorised into one en-suite premium double cabin, five en-suite premium double/twin cabins, four standard single cabins and two standard twin cabins with shared bathroom facilities. An incredibly spacious lounge and dining area is located on the main deck of the boat providing plenty of air-conditioned space to unwind and enjoy the phenomenal on-board cuisine after an exciting day of diving. An expansive dive deck leads perfectly to the dive platform, and also boasts a dedicated camera area for our photographer guests. Individual dive stations provide plenty of space and storage for your dive kit. This area also provides individual toilets, freshwater showers and rinse tanks for your equipment. If you prefer to relax in the sunshine and fresh air, the large sun deck comes complete with comfortable loungers to lie back and enjoy the breath-taking sea views.
Prices
Prices are between £2,800 and £3,700 depending on the room type.
Price includes 10 nights accommodation, all-meals, 3 dives per day (except for tech divers) and embarkation transfer.
Not included flights to/from the UK which we will organise once they go on sale, alcohol, crewtips and any visas.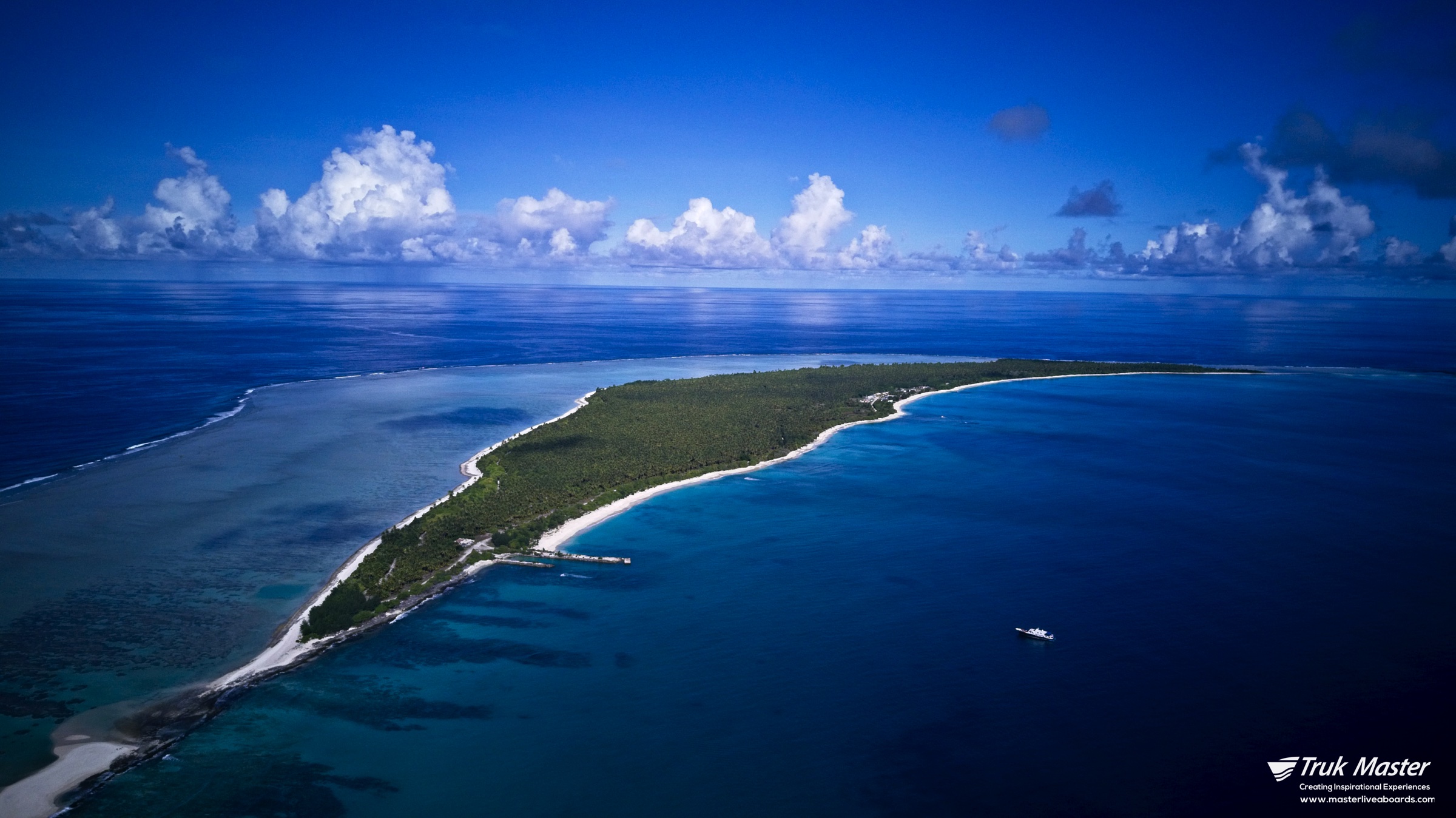 Overview
Truk is best known for its world-class wreck diving and with over 60 wrecks, from supply vessels (Maru) to planes and a submarine, tightly packed into a coral reef lagoon. It is easy to appreciate why divers travel to this area time and time again. During WWII, the Japanese fleet used Truk as one of their main staging points for attacks on the allied forces but in 1944 the American led "Operation Hailstone" surprised the fleet resulting in the plethora of dive sites which we can see there today.
Many historical artifacts such as medicine bottles and newspapers along with articles of war, which include aircraft wings for the Zero Fighter planes, tanks, guns, gas masks and ammunition, can still be found at many of the sites., whilst the wrecks themselves are encrusted with corals, you can still clearly see telegraphs, steering columns and mounted guns. There is also the opportunity to explore engine rooms and holds. Surrounded by a coral reef, there are many
excellent coral pinnacles and deep channels with schooling pelagics too!
Because the country is so small and remote, it is one of the least visited countries in the world as per the United Nations World Tourism Organisation report. It ranks behind the Marshall Islands (6000 visitors) but ahead of Solomon Islands (22,000 visitors). The FSM registers less than 19,000 visitors every year and most of them are going there for diving.
The chances are you've never heard of the FSM if you are not a diver. Go ahead test it on your colleagues and families! At Master Liveaboards, we tend to take you to rather special places!