TRIP SUMMARY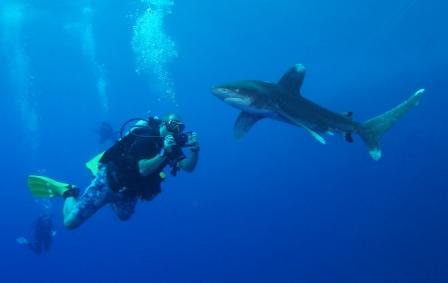 This itinerary combines some of the greatest reefs for spotting large pelagics such as a variety of shark species, and one of the most unspoilt reefs in the Red Sea, which is where it gets it's itinerary name 'Best of the Red Sea'.
You'll discover deep drop offs and the chance to see schooling hammerheads, dolphins, oceanic white tips, thresher sharks, grey reef sharks and possibly silkies. Get away from the crowds at these remote off shore reefs and soak up the Spring sun on this amazing trip. This is a dive trip for thrill seekers!
The week will offer the opportunity to:– Enjoy fantastic diving on some of the most unique Red Sea reefs – Experience potential close encounters with sharks, dolphins and fingers crossed, manta rays.
DATES
We are currently waiting for the airlines to announce dates and flight prices. Once the airlines publish their schedule we will fix the exact date. However, we aim to run the trip towards the end of October when there are lots of hammerheads, thresher sharks and oceanic white tip sharks.
Overview
Hosted by our friend, biologist Dr Elke Bojanowski (AKA the Shark Lady) who has been in the Egyptian Red Sea since 2004 and also heads up the fantastic charity www.redseasharks.org. As well as taking you to see sharks up close and personal she will do regular talks throughout the week on the different shark species in the Red Sea, how to dive with sharks safely, why sharks are so important to the health of our oceans, the plight of sharks and how you can help her research.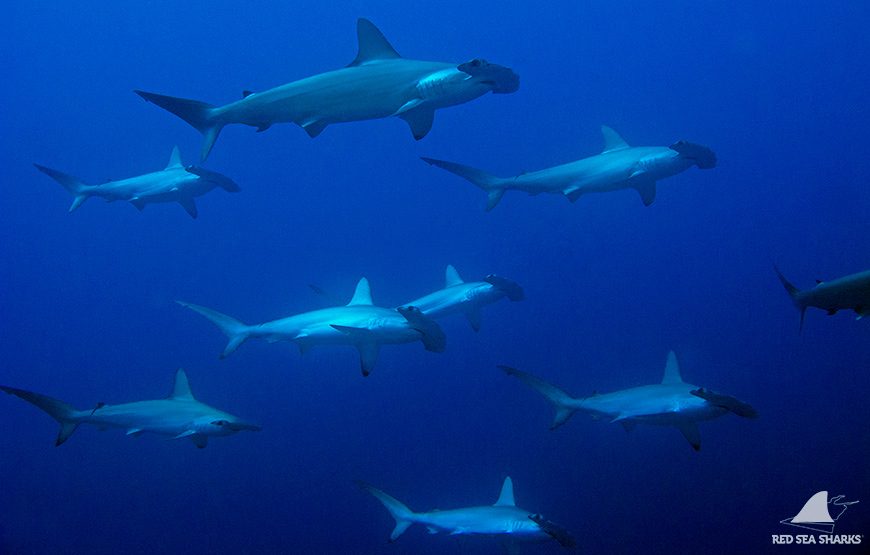 This liveaboard holiday explorers the reefs further South which offer a very good chance of encounters with sharks and Dolphins, on one recent trip we managed to swim amongst a pod of 100 or so for around an hour – simply breathtaking!
For this trip we will be aboard the luxurious yacht Scuba Scene. M/Y Scuba Scene is a steel-hulled liveaboard, 43 m long and 9 m wide., fitted to rigorous safety standards. She is spacious, comfortable and beautifully laid out, with a maximum capacity for 26 diving guests. Two large speedboats fitted with tank racks and dive ladders are supporting the diving activities.
This trip is not for the feint-hearted, if you've never dived with sharks before it can be quite daunting the first time you enter the water. As soon as you see your first shark the adrenaline kicks in but very quickly you soon realise that they are not the blood thirsty creatures portrayed by the media and fictional books. In fact once your heart stops thumping like a racehorse, you soon see that they are fascinating creatures, often very shy and is an experience that you will never forget.
THE BOAT: SCUBA SCENE
Beautifully laid-out across her four decks, the lower deck holds 8 of our 9 twin cabins, fitted – like all the other cabins – with a private bathroom, small fridge, and adjustable A/C unit.
On the main deck are a spacious dive deck and platform, with plenty of room for all diving equipment, and a camera table and charging points. From the dive deck, enter our well designed dining area/salon, where all our meals are served throughout your trip.
Further towards the bow, find our four suites – again fitted with private bathrooms, small fridges and adjustable A/C units, as well as the kitchen.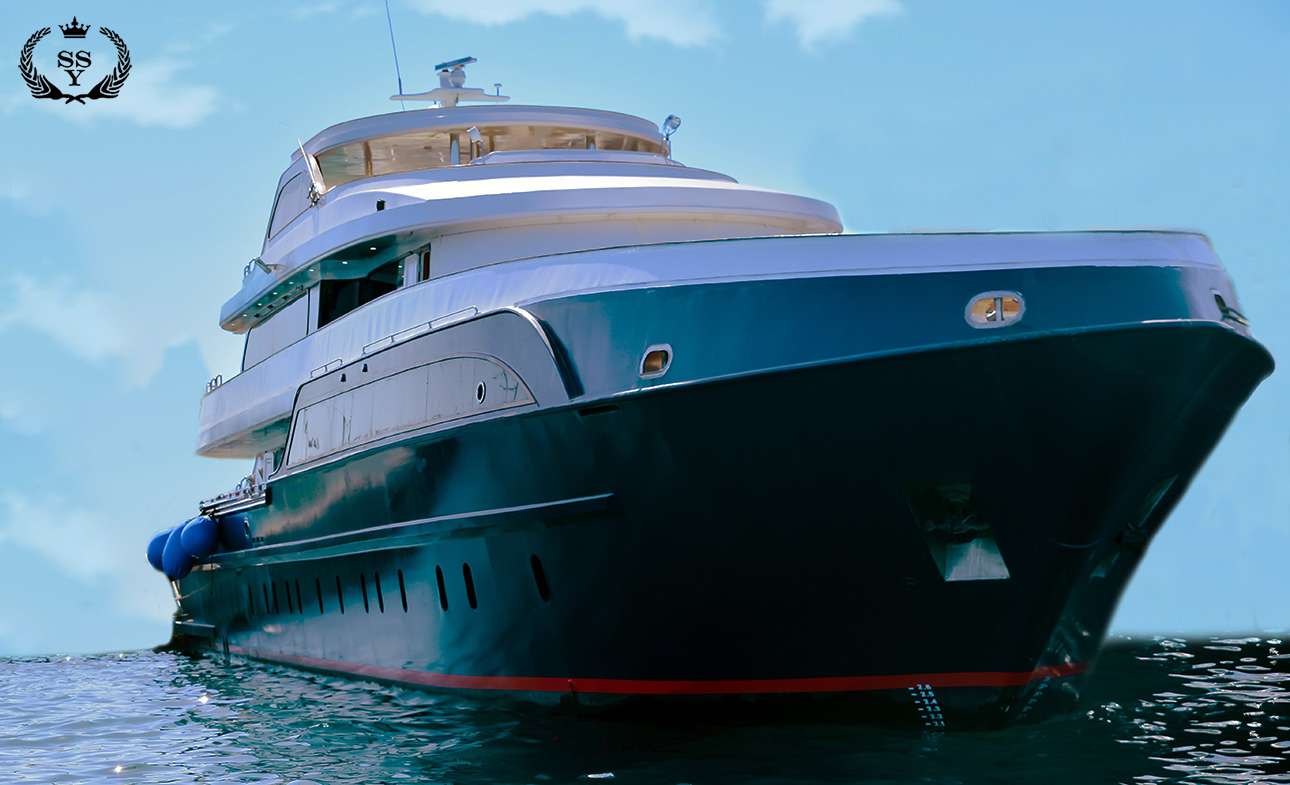 The upper deck holds one of our three sundecks, our spacious and comfortable salon, another twin as well as the dive guide cabin, plus the captain's cabin and second sundeck.
The top deck provides lots of shaded areas to relax in and our third sundeck, all ready with cooled drinks in the two upstairs fridges, as well as the flybridge.
Suite upgrades are available and all cabins benefit from air conditioning, ensuite facilities, mini refrigerators and personal entertainment systems.
PRICE
Price: £1,230 + flights and £30 VISA. 
Price includes transfers, 7 nights' accommodation in a twin room, all meals and soft drinks (with the exception of Schweppes tonic, soda and lemon), tea and coffee, 12 ltr cylinder and weights.   Not included in the price – flights, crew and dive guide gratuities, on-board merchandise, alcoholic drinks, diving equipment hire. Divers will also need a torch (for 1-2 night dives), dive computer and SMB. We will be renting out regs, BCD, shortie wetsuit, fins and boots at £125/week if you take it from the UK. A double suite is available for an additional fee of £100pp.
How to Book Your Place
There are only 22 spaces available and they will be awarded on a first come first serve basis! To book your place we require a £100 deposit. The balance of payment is due by end of September 2021. Minimum age 18 unless accompanied by an adult.
To pay by card call 0808 253 3064
To pay by bank transfer send an e-mail to info@oysterdiving.com confirming that you wish to come on the trip and we will then send you an invoice.