Scapa Flow in the Orkney Islands is one of the world's best dive locations, thanks to the presence of wrecks from the German High Seas Fleet, famously scuttled by their interned crews in Scapa Flow in 1919.
Of the 52 vessels sunk, seven remain on the seabed and it's these awe-inspiring wartime ghosts that attract divers from around the globe each year.
There are four German cruisers still on the seabed in Scapa Flow in around 36 metres of water. These smaller wrecks offer an easy introduction to the complexity of a warship, with the SMS Koln, still relatively intact. The three battleships remain the main draw to Scapa Flow, though. Resting upside down on the seabed at a depth of around 45 metres, these massive hulks often seem impenetrable at first sight. However, with careful exploration, they come alive and start to reveal their secrets.
No. 15 Divers Lodge
Our Scapa Flow Package includes shorebased accommodation in a luxury self-catering property in the heart of Stromness. It sleeps up to 12 divers but separate accommodation is available on request.
Overview
Our Scapa Flow Diving Package includes: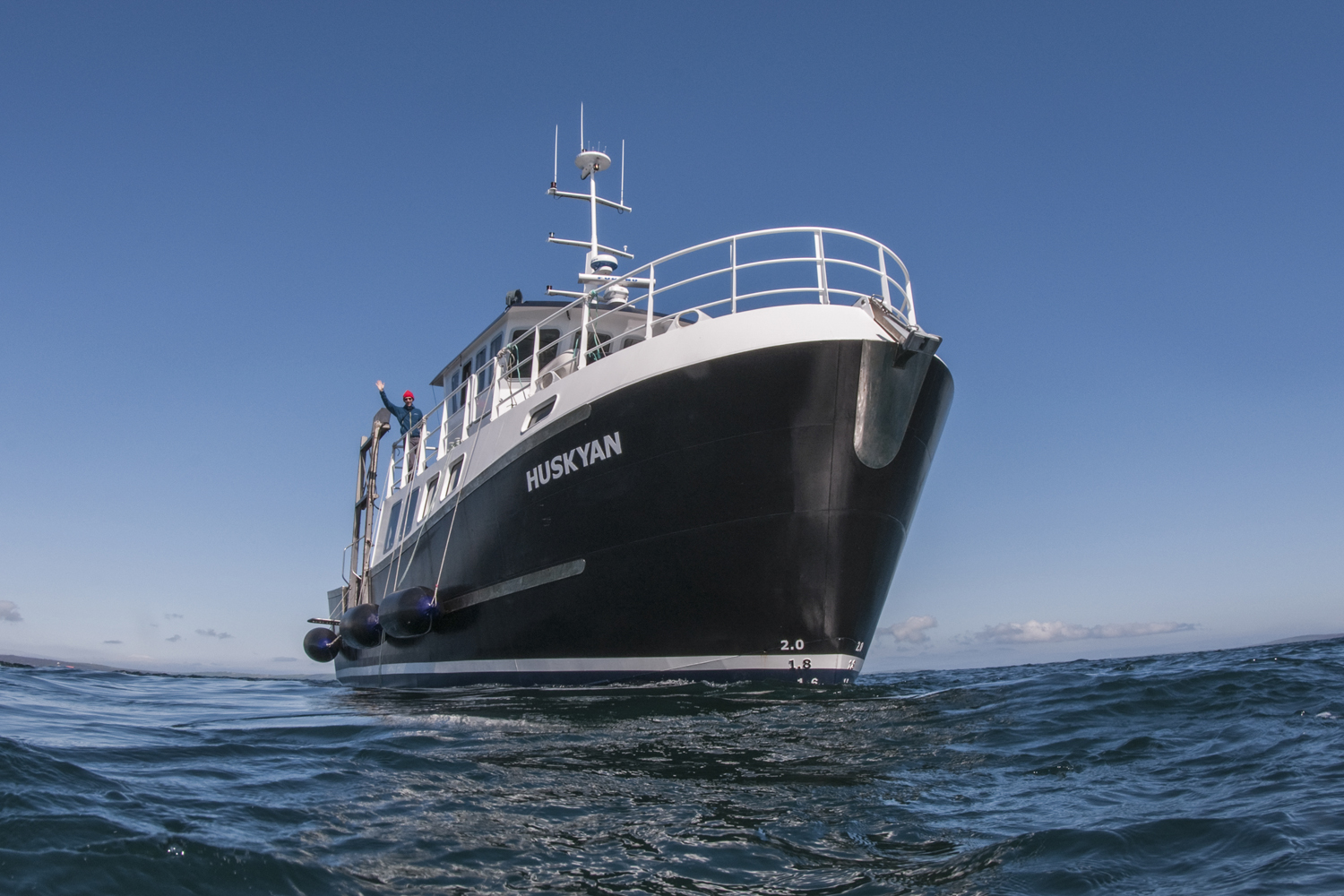 • 6 nights' accommodation at Number 15 Divers Lodge, Stromness
• 5 days diving (based on 2 dives per day)
• The use of a single 12l or 15l cylinders
• Use of lead weights (please bring your own belts)
• Air fills (nitrox available charged extra, trimix by prior arrangement)
• Complimentary tea, coffee & biscuits. After dive pints of tea served as standard!!!!
• Accurate, in-depth, multi-media dive briefings and history talks. Our hosts have over 40 years combined experience diving the German Fleet. This is the only boat offering this level of briefing in Scapa Flow.
On-board catering: The boat is well known for its delicious homemade food, cakes, bakes and snacks. The on-board catering options will be advertised prior to departure.
Approximate Price
£930 per person
Includes 6 days accommodation, 5 days diving (10 dives), tank & weights, air fills (Nitrox extra) and tea/coffee & biscuits.
Not included: travel, equipment hire