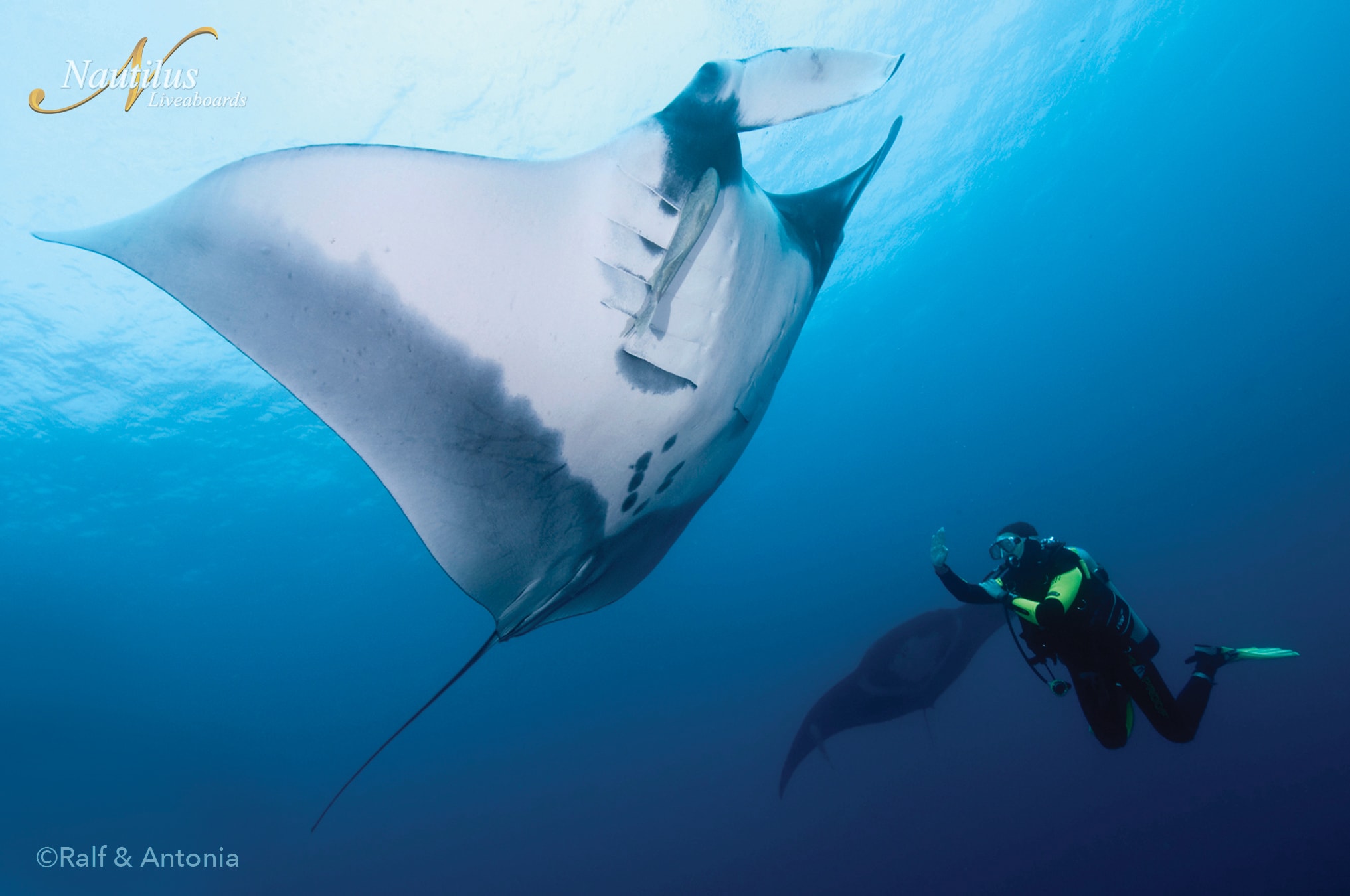 You can see giant mantas in many places around the world. But nowhere else boasts a population of giant mantas that literally seek out interaction with divers and snorkelers. While mantas are the main reason to voyage out to Socorro, there are lots of other animals to see, including schooling hammerheads and silky sharks, plus 10 other species of sharks, bottlenose dolphins that consistently hang out with divers at certain dive sites, large schools of pelagic fish, and, in season, humpback whales.
Nautilus Undersea
The UnderSea first entered service in 1968 as the personal submarine tender to Dr. Perry of Perry Oceanographic. This sturdy and brave ship became one of the most famous dive boats in the world as the Undersea Hunter voyaging out to Cocos Island and in IMAX adventures around the South Pacific. We graced the ship with a massive shipyard refit including: stretching the hull out to 105 feet, a new superstructure and extended sun deck, a bulbous bow and stability system.
Overview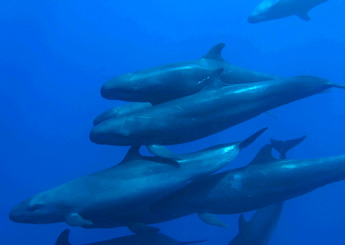 This lovely liveaboard to Socorro features 1 triple room, 8 twin rooms, 6 'hotel room' feel staterooms, 8 staterooms, 3 superior suites with one or two beds and 1 premium suite.
Massive windows give great views from the dining room and lounge. Enjoy relaxing in the hot tub and make use of the huge camera station.
The main benefit of this itinerary is it is one of the best places in the world to see massive marine life:
Giant Mantas
Humpback whales
Dolphins
Hammerhead sharks
Silky sharks
Whale Sharks