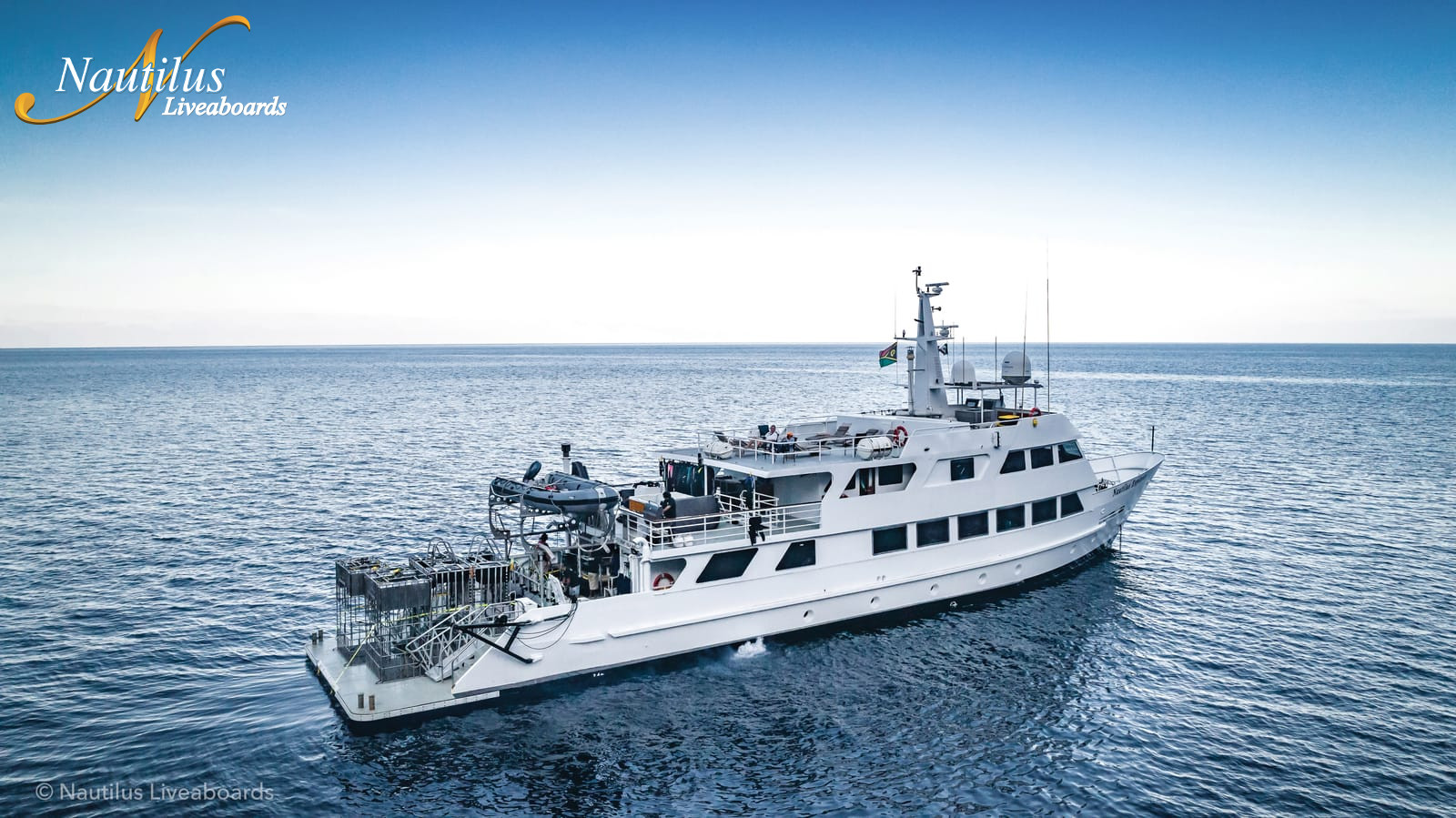 Guadeloupe Island is located over 150 miles from Mexico's Pacific coast and is home to the impressive Great White Shark. Cage dives allow for close encounters with these magnificent apex predators and offer the opportunity to get some great photos.
350 great white sharks identified so far in the bay that we dive in at Guadalupe Island! There is 40m plus visibility! The trip includes opportunity for virtually unlimited diving between our submersible and surface cages.
Nautilus Explorer
Nautilus' flagship liveaboard featuring an all-new super-large dive deck and water level platform combined with picture windows around the main salon and a separate dining room. We love the Explorer and she looks fantastic with her recent stretch to 132 feet in length, new air conditioning and interior updates.
Overview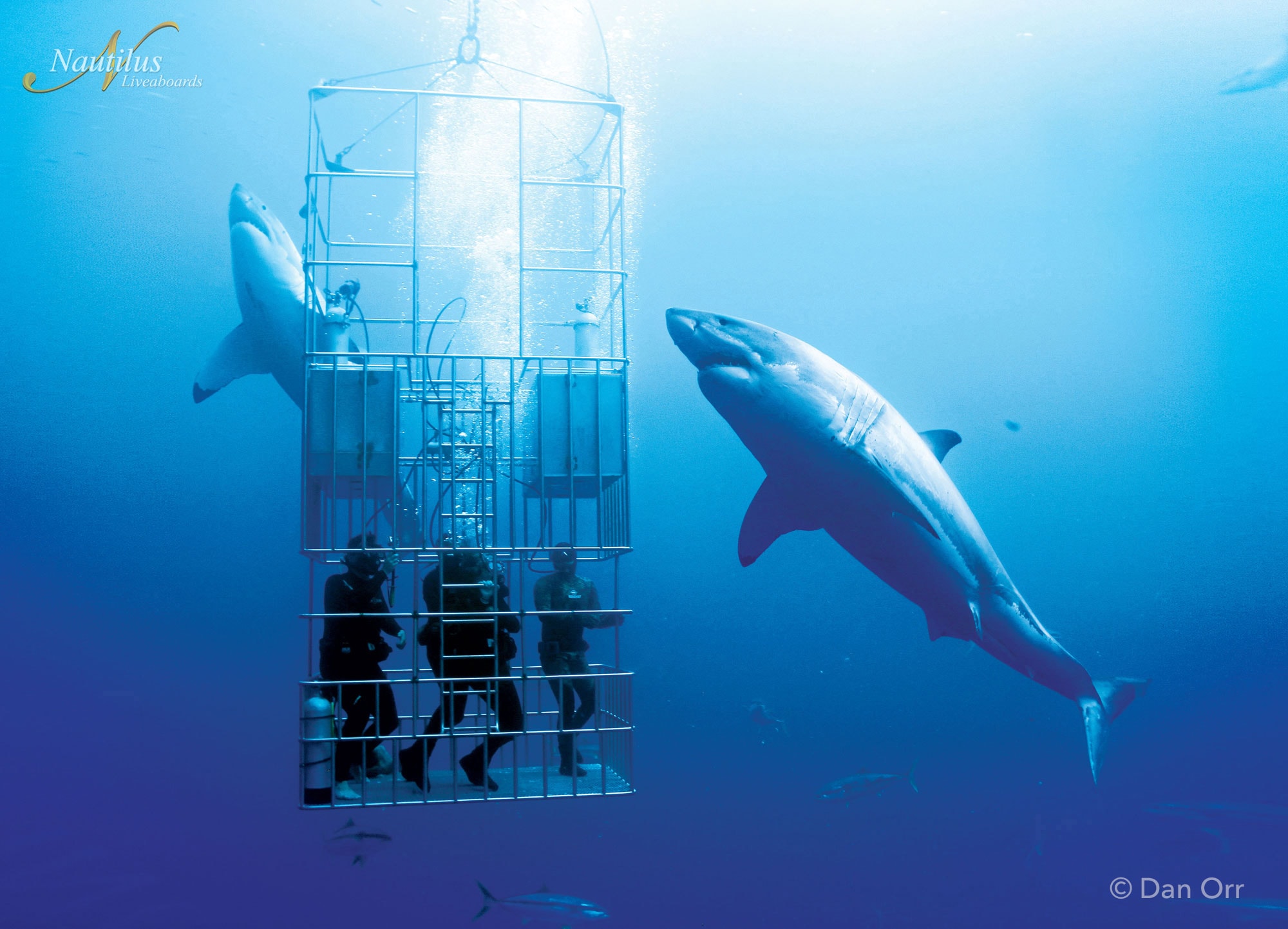 This lovely liveaboard to Guadeloupe features 1 triple room, 8 twin rooms, 6 'hotel room' feel staterooms, 8 staterooms, 3 superior suites with one or two beds and 1 premium suite.
Massive windows give great views from the dining room and lounge. Enjoy relaxing in the hot tub and make use of the huge camera station.
The main benefit of this itinerary is it is one of the best places in the world to see great white sharks:
Near unlimited time with them in the water
Good visibility
Some of the largest great whites found on the planet
There are 2 shark wrangling platforms and generally lots of surface activity. Natural interaction from the submersible cages. No blood, chum or oil any of that stuff needed to provide the best experience in the industry. 25 guests maximum with 4 cages. Note that July and August is our favorite time to visit Guadalupe and see the most sharks. Current record is 9 great whites circling the cages at one time.