How often should I get my Diving Equipment Serviced
Why Servicing Your Diving Equipment is so Important
Well it's that time of year again when the weather is showing a few signs of breaking and the thought of jumping into some water adorning your scuba kit becomes slightly more appealing.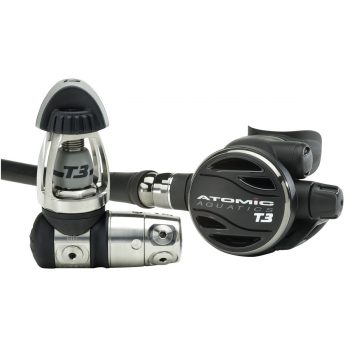 Have you considered when you last had your equipment serviced? Most regulators require a service every 12 months or 100 dives, but how many of you actually consider this every year. If you don't service your car regularly it can become a real inconvenience, stuck on the side of a rainy, windy road waiting for a mechanic or tow truck to come and rescue you. What a pain! However, as you all know, there is no 'hard shoulder' at 20m below the surface and there sure is no tow truck that is going to come and rescue you. In fact if you have suffered equipment failure at depth at any time it is not the most pleasant of experiences and not only that can become VERY dangerous. Maintaining your Scuba equipment is vital and even forms part of your Open Water course when you are told how to look after it. Looking at your regulators, in particular, they are designed to be 'fail safe' but there is no guarantee if they haven't been maintained properly. We very often see equipment pass through our workshop turning the sonic cleaner fluid black in one hit, or high pressure hoses that could burst at any time. All that dirt is a potential cause of failure and as a service maintenance provider of scuba equipment we feel it is our responsibility to warn you of the dangers of ill maintained equipment.
Buoyancy Control Devices (BCD's) have O'rings which require regular checks and replacements as air leakage in a BCD can be a real nuisance especially when you have surfaced and you are awaiting collection by a dive boat following a long and fun drift dive that may have taken you a kilometre or more from the boat itself. A 20 minute wait with a faulty BCD is going to be no fun at all, trying to keep buoyant while orally inflating your BCD would be an accident waiting to happen, and all because you failed to have a service of the BCD before you travelled. 13.5% of fatal accidents are caused through regulator or BCD failure; an extremely high percentage considering these issues are wholly preventable.
So before you make your plans to travel to these wonderfully exotic places and enjoy these amazing adventures make sure your kit is ready and fit for purpose. We can arrange for you to drop off your kit to any one of our locations and we will ensure it is returned to you in time for your safe adventures to begin.