40m Dry Dive London February 2023
AT LONDON HYPERBARIC CHAMBER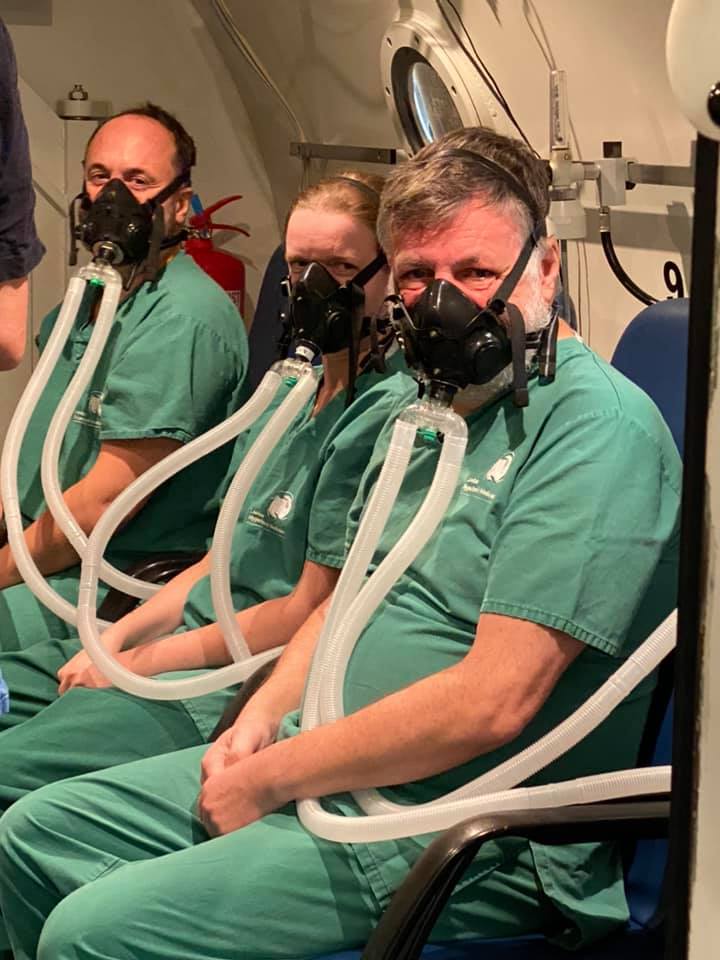 Customer review from February 2020 – "Just a brief note to say that I thought today's course was really good. Well run and interesting. Good presentation and really nice people."
Join us for the funniest dive in London!!!
Come and see what all the fuss is all about! Have you ever wondered how it feels to dive below recreational limits? The dry-dive takes you to an equivalent depth of 40m where you can safely feel and deal with the effects of narcosis. As part of the dive, we also have some fun doing experiments to see the full effects of narcosis.
Many DCS-related accidents happen because divers become complacent. This experience acts as a reminder to experienced divers that it does exist and the reality of what happens if you don't adhere to your dive tables and computers.
Members price: £45
Non-members price: £50
Address:
London Hyperbaric Chamber
Whipps Cross Hospital,
Whipps Cross Road
LONDON
E11 1RG