Join some of the World's Greatest Tech Divers for a Week of Deep Adventure
8-15th August 2022
£1,200 per person excluding cylinders and gas.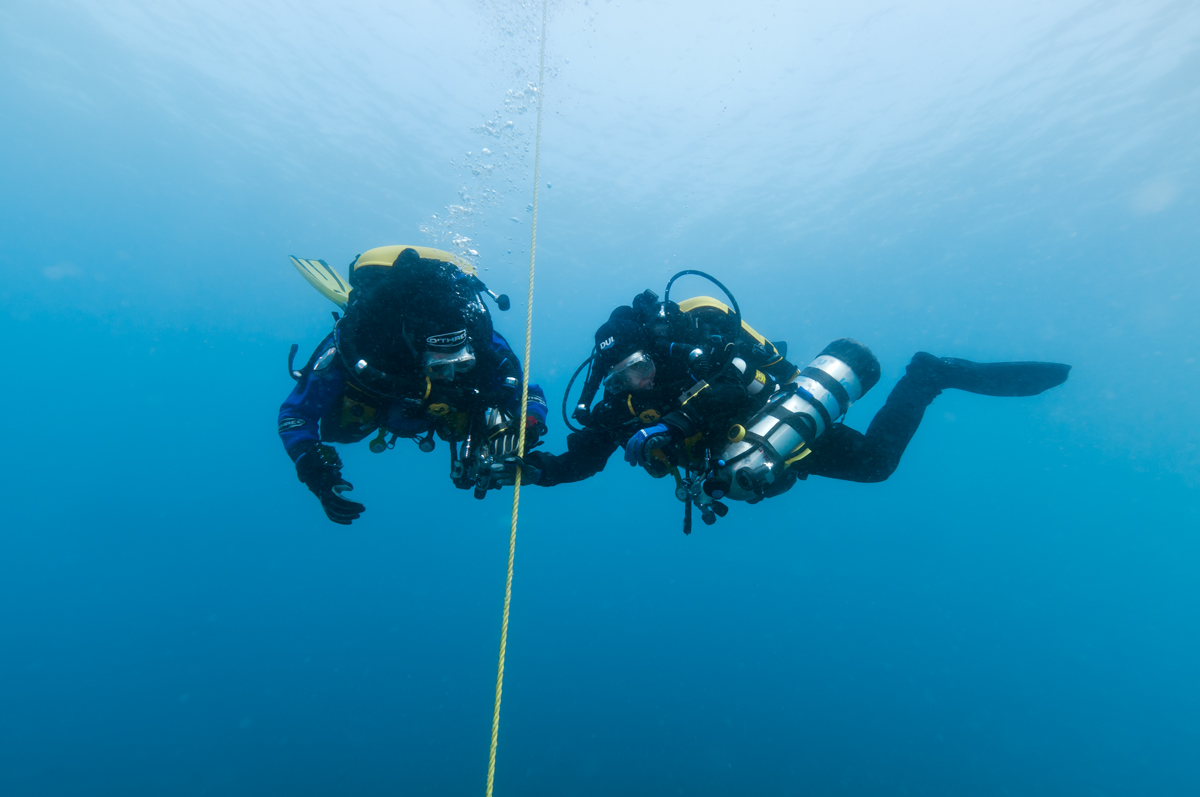 Scuba Scene is honoured to host four of the most celebrated Tec divers in the world – Ahmed Gabr, Karen van den Over and Sami Paakkarinen , for a week to explore some of the best deep dive sites in the Red Sea.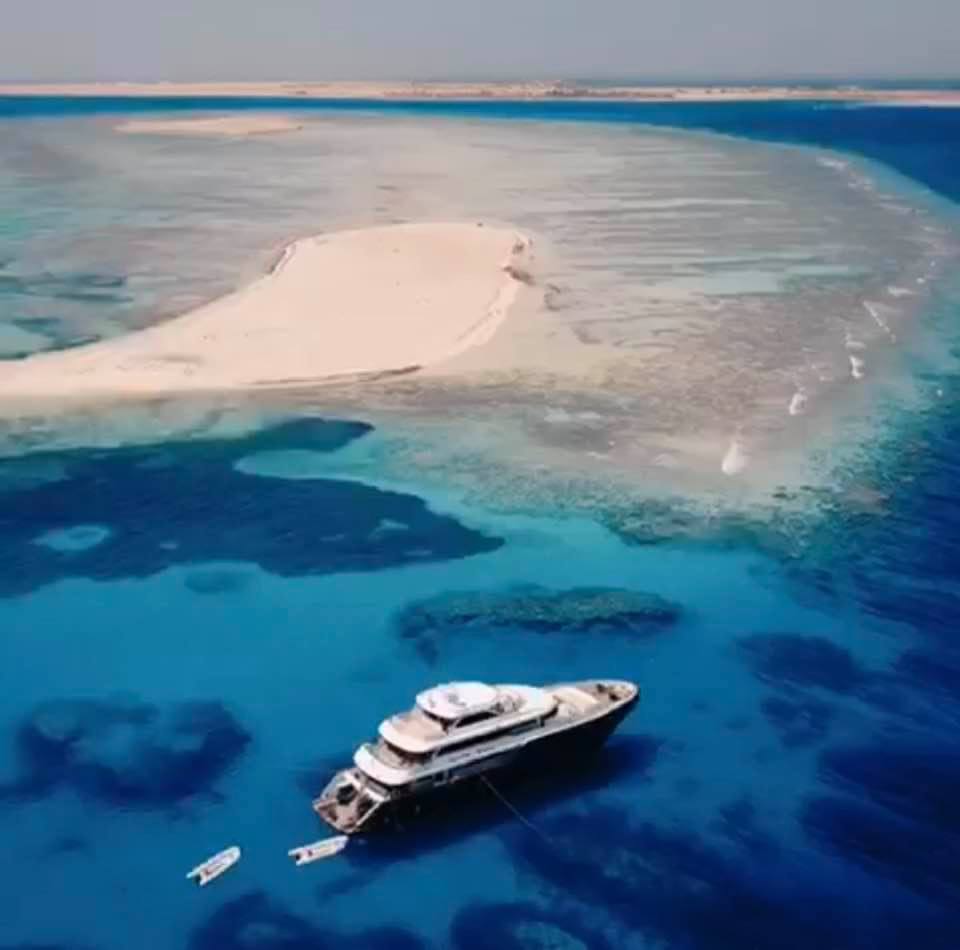 Throughout this week our guests will have a chance to experience the beauty of deep diving in the Northern Red Sea, and then discuss these dives with the professionals in the evening during talks, which we will live-stream whenever possible.
In these evening talks, our four tec gurus will also share some of their personal diving experiences with us, plus what they thought of the dive sites we visited that day.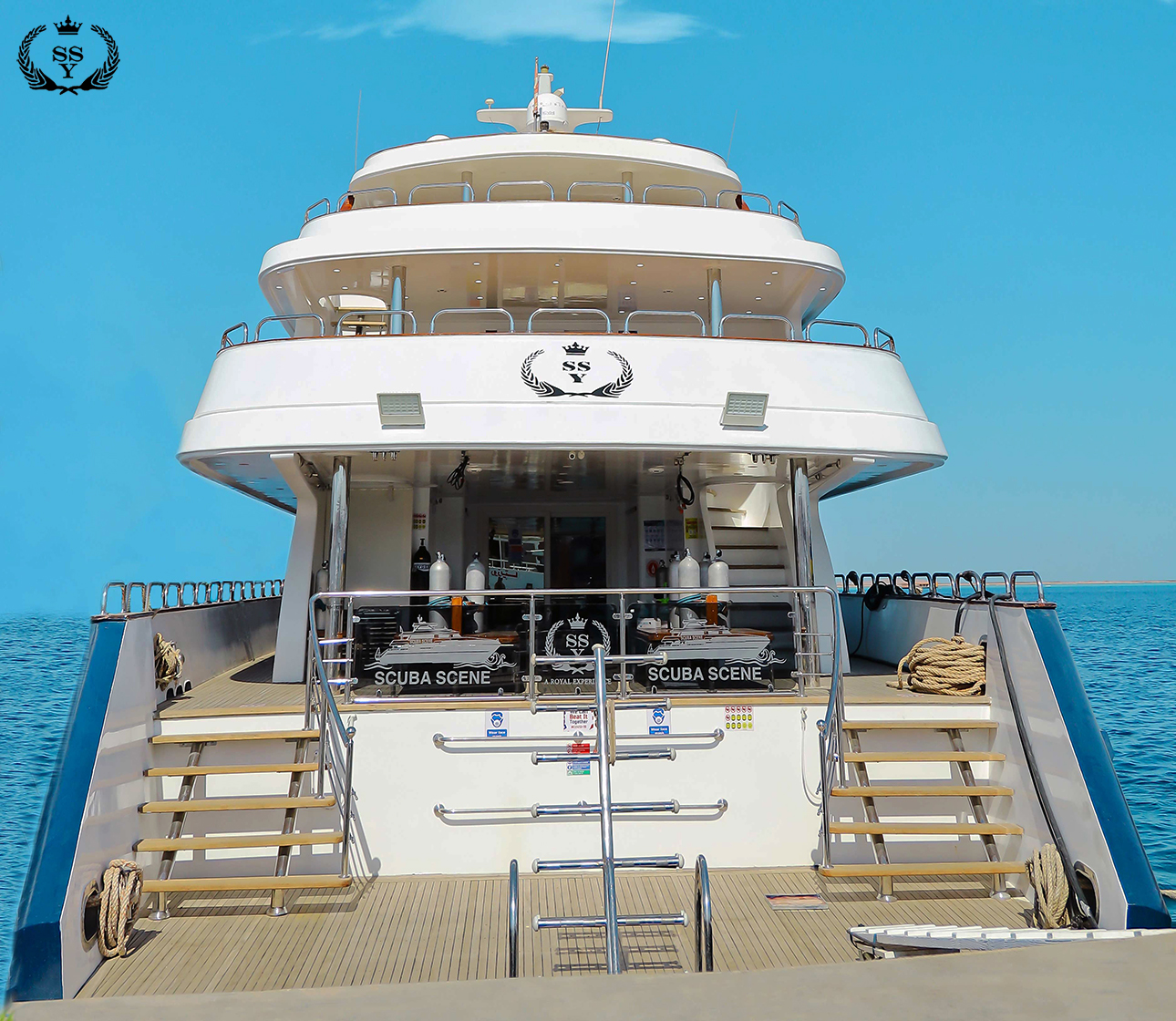 The itinerary planned for this week is:
Day one (first day out after arrival): general preparation of the equipment and equipment check dive at one of the sites in the area north of Hurghada.
Day two: Straits of Tiran – 100m dive in Thomas canyon.
Day three: Straits of Tiran – 85m dive on the wreck of the Lara at Jackson reef.
Day four: Gubal – two 50m dives on the wreck of the Rosalie Moller.
Day five: North Hurghada – 103m dive on the wreck of the Gulf Fleet 31.
Day six: North Hurghada – 90m dive in the continental rift at Shabrour Umm Gammar
The dive sites listed above are suitable for Extended Range divers and above.
We will have a limited number of spaces to offer for those that are keen to participate in this one-of-a-kind experience.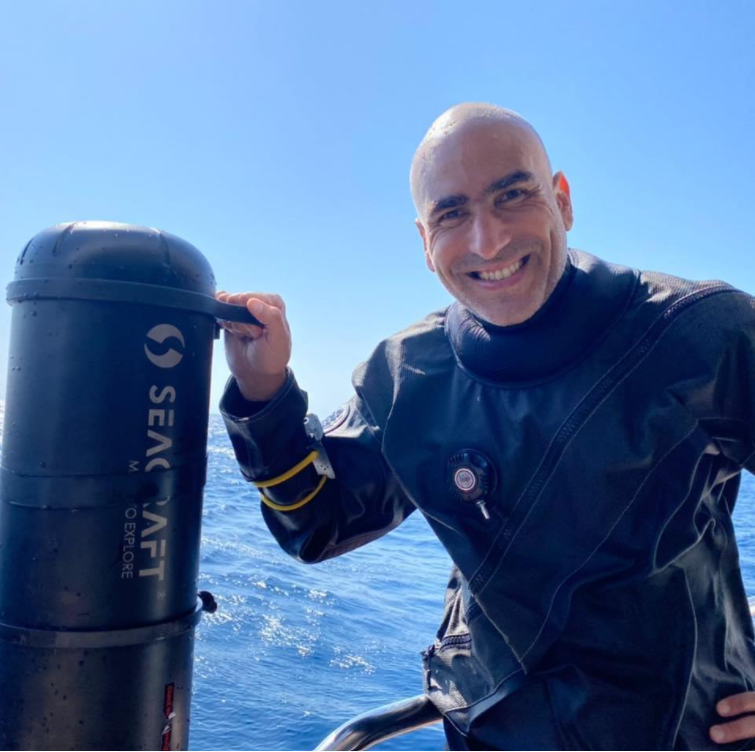 Ahmed Gabr
World Recorder Holder – World's Deepest Dive
Ahmed Gabr is an ex Egyptian Army officer;
at some point in his career, he eventually earned a
scholarship to attend the US Army Combat Diver course.
He is the only certified US Combat Diver in the Middle
East. He began his diving career at the age of 18, diving
for pleasure then later decided to get his diving instructor
training. During his diving years he dove both for work and
for pleasure, while continuously building and developing
both his mental and physical abilities
To aid him in this dive, Ahmed had to organize, research, prepare, find funding, form a support team, correspond with the Guinness World Records representatives and much more. It took Ahmed 4 years to finalize the preparations and achieve the maximum in his training abilities, both physical and mental; in addition to pinpointing the best spot for the actual dive.
The actual duration of the dive was 13 hours and 50 minutes. Ahmed went down in exactly 14 minutes, and that is when he reached the 335m marker. Due to water currents that moved the rope a little to the side, the judges decided to scratch off 2.65 meters thus the achieved record was 332.35 meters. He then came up in 13 hours and 36 minutes. The last 27 meter alone took him 7 hours to reach the surface.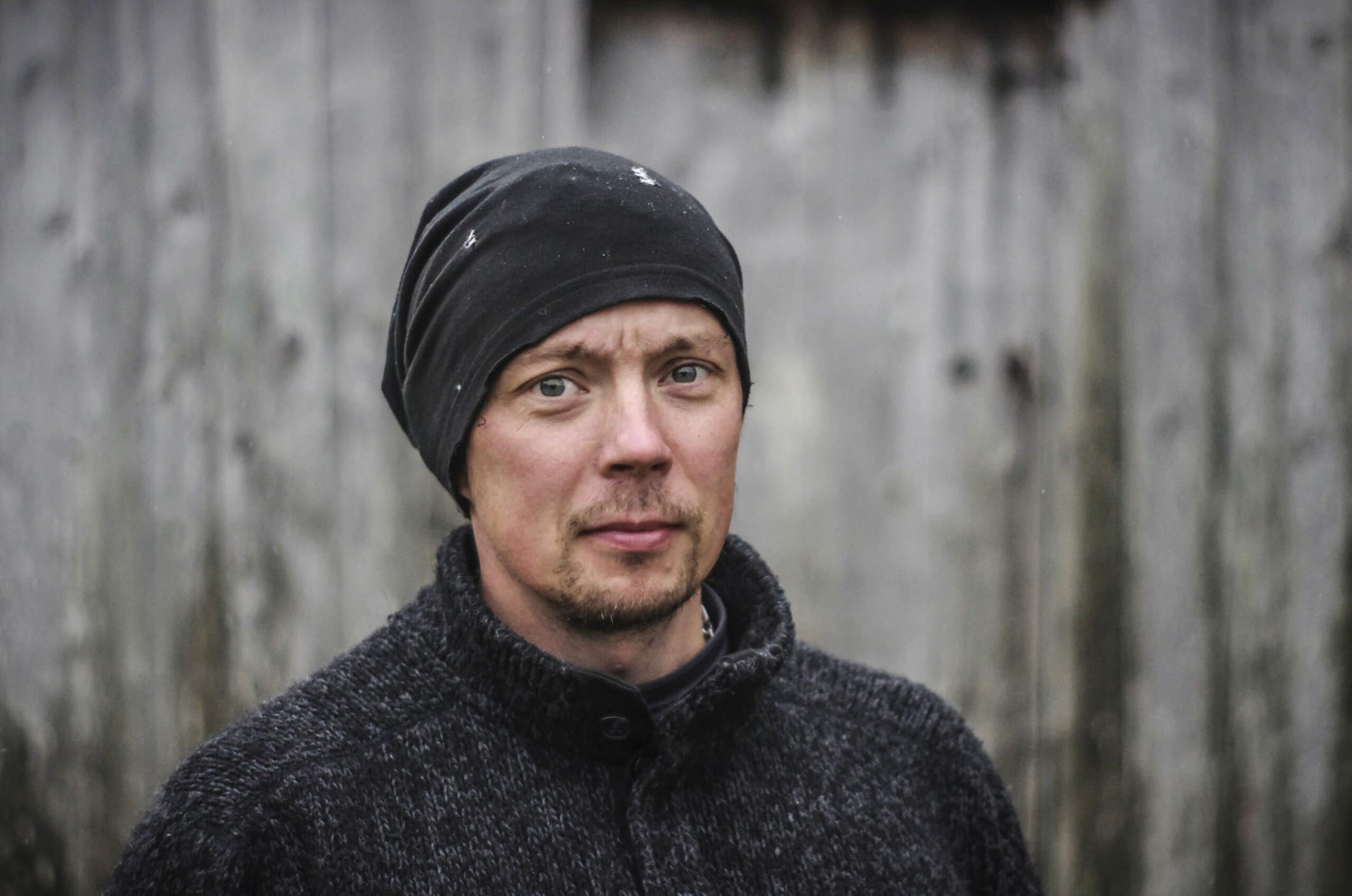 SAMI PAAKKARINEN
EXPLORER, PHOTOGRAPHER, DIVERS OF THE DARK, NORDIC EXPLORERS
Sami Paakkarinen is a diver and professional instructor from Finland. Those who know him well would describe him as a dive enthusiast. Born in a city by the sea, he spent his early years by the water. During his younger years, he fell in love with the life above and beneath the water. Sami took his first scuba diving course as soon it was possible, in 1995; and ever since, diving has been a way of life for him.
Sami is a technical, cave, and rebreather instructor based in Finland; but he regularly travels the world to teach. When Sami is not teaching, you can find him in some corner of the world seeking out new caves or wrecks. With his teams Divers of the Dark and Nordic Explorers he has discovered many new wrecks in Baltic Sea and have participated in some of the most challenging cave explorations.
Telling the stories of the caves and wrecks is what Sami believes in. His goal is to always bring back information useful to the environment or history. He is a prolific videographer and photographer, and uses his skills to document all that he dives.
Find out more about Sami and Divers of the Dark here: http://diversofthedark.com/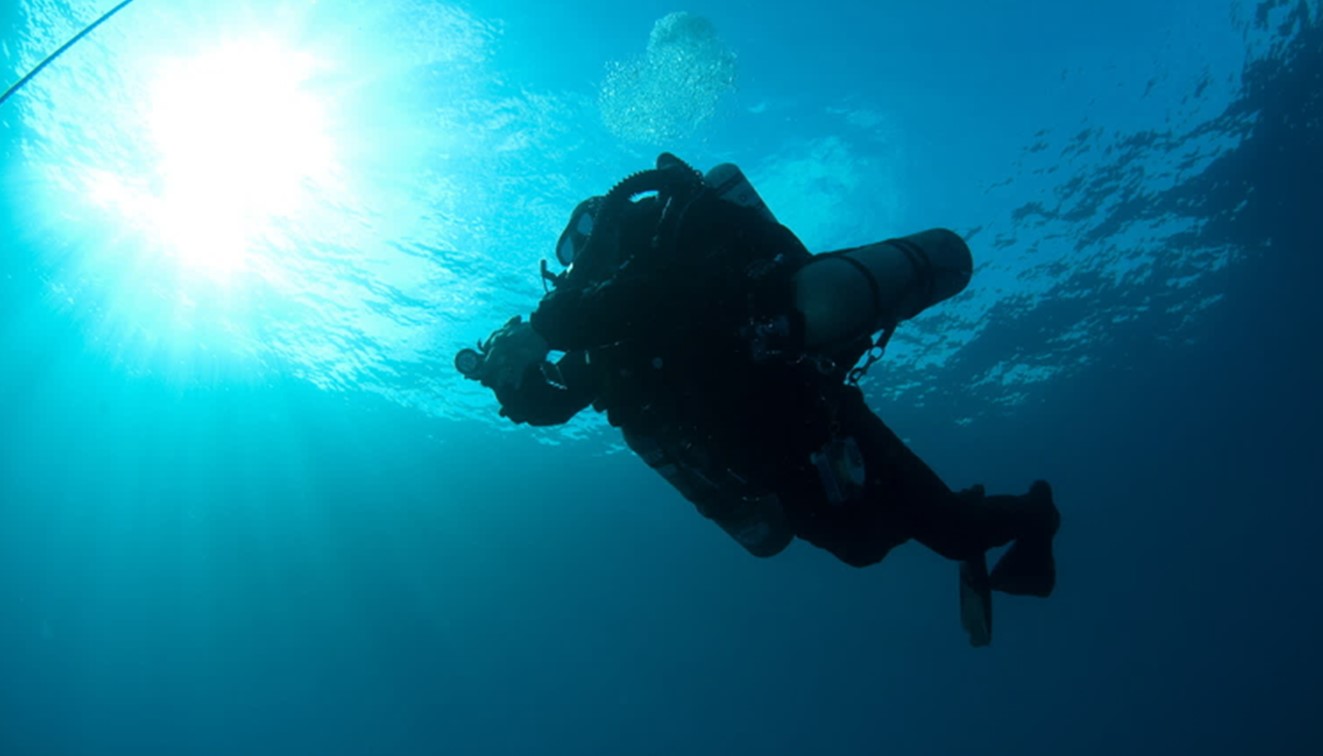 Karen van den Over
World's Deepest Women's Cave Diver
I began my diving career in 2001 while studying at the University of the Witwatersrand, where I completed a BSc Honours degree in Pharmacology. I proceeded into the realm of technical diving in 2006 and gradually and progressively built up experience and skills. After leaving Wits Underwater Club, myself and Francois Bain my husband, started our own dive club called"Somewhere Out There Diving". The idea of "Somewhere Out There Diving" was to create a business entity for the purposes of out of the ordinary, expedition type diving trips. I am very passionate about technical diving and cave diving and in March 2021 set a new Woman's World Record for the deepest Scuba dive with a depth of 236.04m, in Boesmansgat Cave in South Africa. I am also a trimix instructor and enjoy teaching others and sharing my knowledge and passion for technical diving.
Overview
Join four of the most celebrated Tec divers in the world – Ahmed Gabr, Karen van den Over, Sami Paakkarinen and Mark Powell, for a week to explore some of the best deep dive sites in the Red Sea.