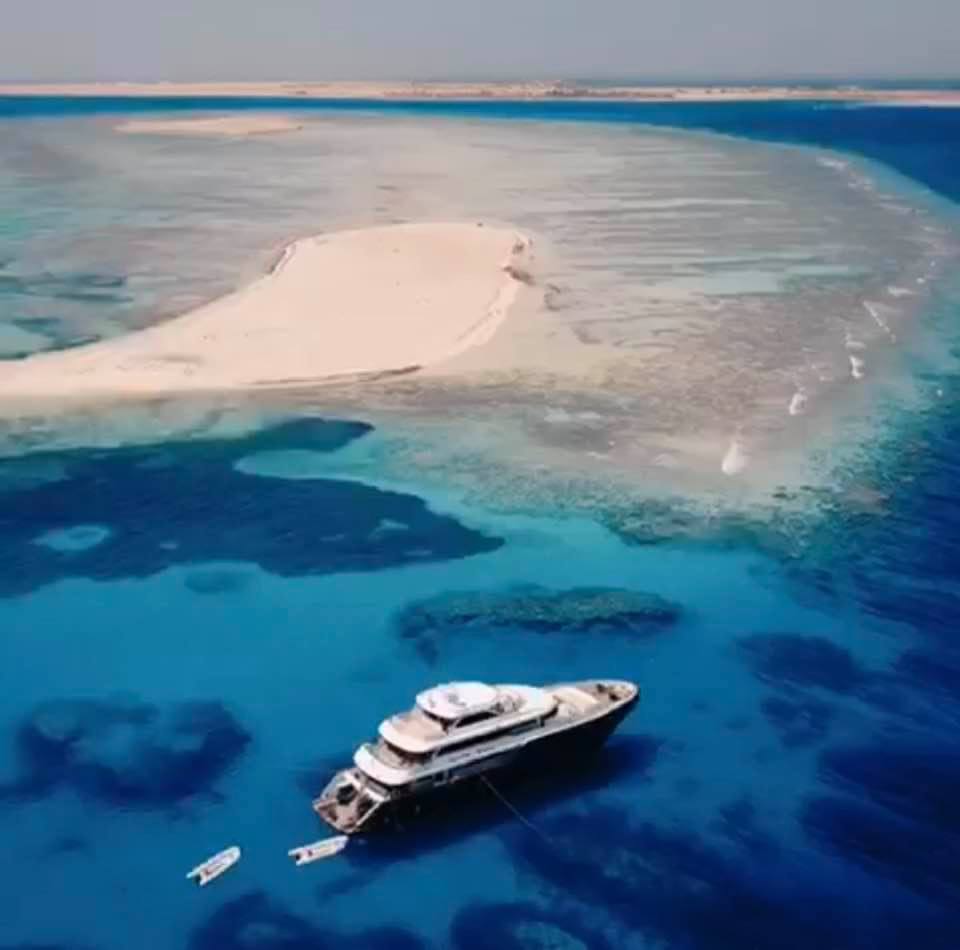 Underwater Photography Week
Boat Departs 4th July 2022
M/Y Scuba Scene is a steel-hulled liveaboard, 43 m long and 9 m wide., fitted to rigorous safety standards. She is spacious, comfortable, and beautifully laid out, with a maximum capacity for 26 diving guests. Two large speedboats fitted with tank racks and dive ladders are supporting the diving activities.
This trip comes highly recommended for people who wish to develop their photography skills. As one customer commented on a previous trip "thanks to Duxy, in a week I went from taking photos that I was ashamed of, to ones that were really impressive. The trip was well organised, great fun and the diving was amazing".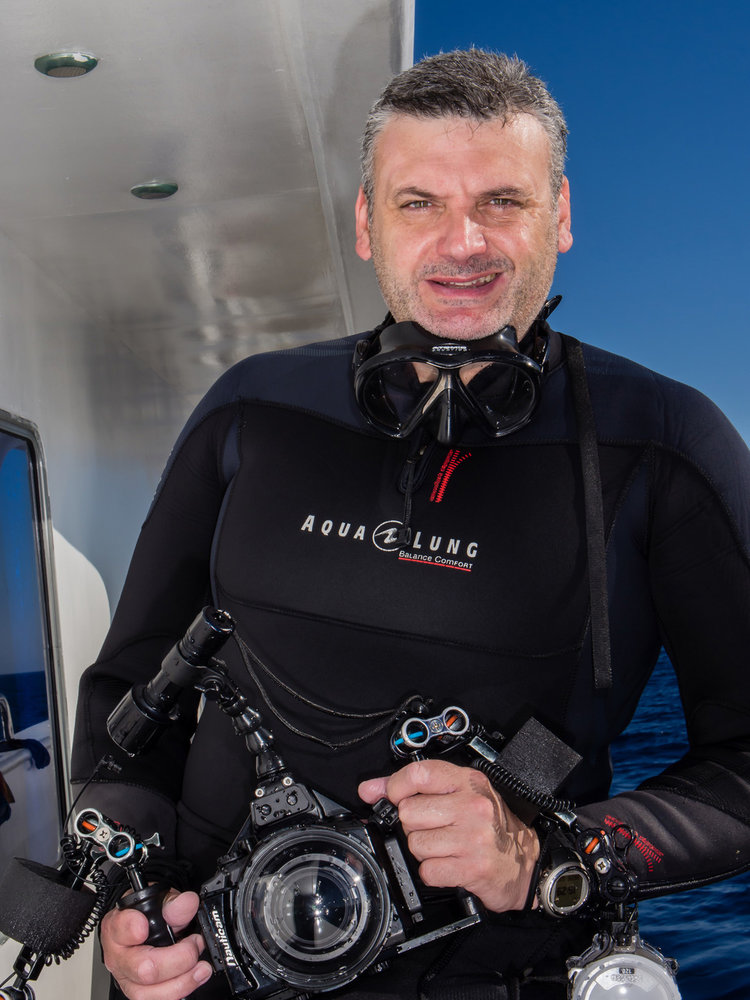 Take it Easy with Duxy
Duxy is one of the most well known and respected underwater photographers in the UK, having worked with many of the main diving press and managed various underwater photography stores.
Duxy has built a bespoke itinerary around the North areas of the Red Sea including Gubal, Nuhad and Ras Mohammed to give the best photo opportunities. His open deck diving days means that dive sites are less busy and you can go at your own pace. Pristine reefs, wrecks, an abundance of colourful marine life make this trip exceptional.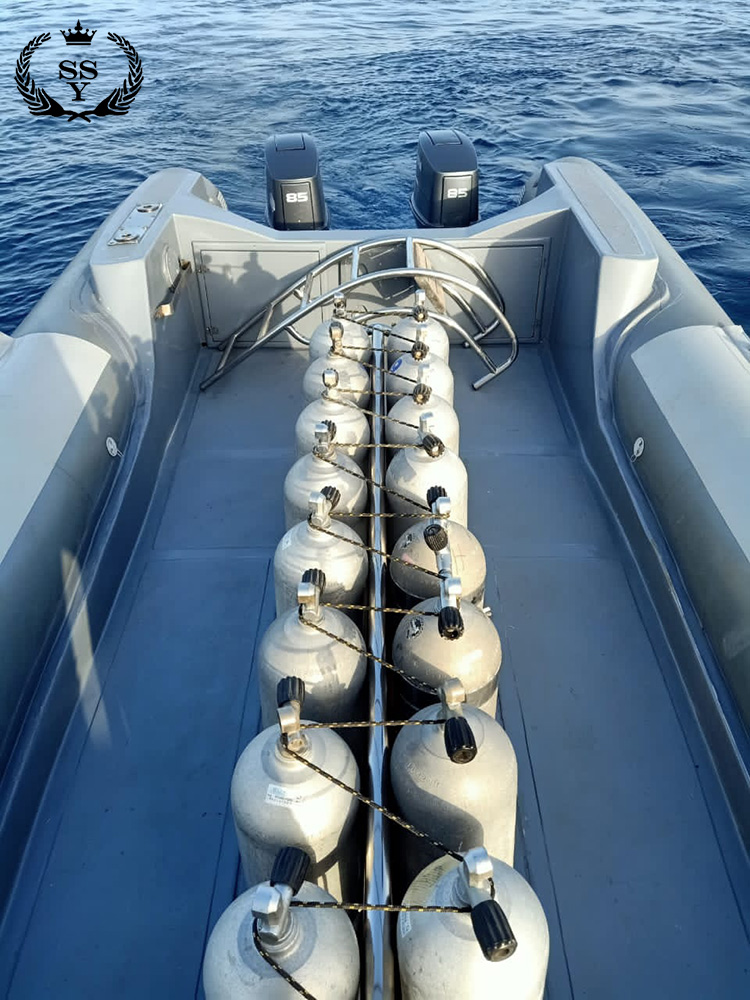 What Makes this Red Sea Liveaboard so Unique?
Your liveaboard has recently refurbished to a very high and modern spec
2 of the top cruise directors and guides in the Red Sea that specialise in sharks, wrecks and tec diving
Shark weeks are run by the manager/marine biologist 'Elke Bojanowski' of the charity 'Red Sea Sharks'
Ahmed Fadel the other manager has been a guide in the Red Sea for over 20 years and has even written dive guides to the Southern Red Sea
Many of you will know Ahmed and Elke from their many years working for Blueotwo
The boat comes with two large Zodiacs both fitted with large outboard engines and have ladders. This makes it quicker and more comfortable to reach the dive sites and easier to get back in the boat, especially for elderly / less able-bodied divers
There are lots of little details to attention that make the trip better for divers – use of a washing machine and tumble drier, individual camera points with sockets and USB points, full rental equipment for recreational and technical divers
The boat embarks/disembarks in either the Sinbad marina in Hurghada and Duxy has created a special itinerary to ensure you can practice and develop your photography skills.
Price
The price per person based on 2 people sharing a standard twin room is £1,325pp. This includes 7 nights accommodation, 6 days diving an average of with 3-4 dives per day, all meals, snacks, tea/coffee and soft drinks, tank & weights, presentations by Duxy and the crew, workshops with Duxy, and transfers to/from the airport. Suite upgrades and single room supplements available on request.
We can also arrange flights and hotel accommodation if you wish to extend your stay.
Overview
Scuba Scene, Liveaboard
Please note that since Scuba Scene caught fire, it will be replaced with a boat of a similar or higher standard.
Beautifully laid out across her four decks, the lower deck holds 8 of the 9 twin cabins, fitted – like all the other cabins – with a private bathroom, small fridge, and adjustable A/C unit. On the main deck are a spacious dive deck and platform, with plenty of room for all diving equipment, and a camera table and charging points. From the dive deck, enter our well designed dining area/salon, where all our meals are served throughout your trip.
Further, towards the bow, find our four suites – again fitted with private bathrooms, small fridges, and adjustable A/C units, as well as the kitchen.
The upper deck holds one of our three sundecks, our spacious and comfortable salon, another twin as well as the dive guide cabin, plus the captain's cabin and second sundeck.
The top deck provides lots of shaded areas to relax in and our third sundeck, ready with cooled drinks in the two upstairs fridges, as well as the flybridge.
The team managing the boat consists of two people with years of experience in the Red Sea diving industry, especially liveaboards, Ahmed Fadel and Dr. Elke Bojanowski.
Ahmed is a tech instructor, that has worked in different areas of diving over the last 20 years, mostly on liveaboards. He is the current operations manager of TDI/SDI Middleast and one of the most well known and respected Tec divers in the Red Sea.
Elke 'aka The Shark Lady' is famous amongst the dive community and is a divemaster, guide and biologist specialising on the study of Red Sea shark populations, and the founder of the Red Sea Sharks Trust, a registered charity for shark awareness and conservation. She has worked on Egyptian liveaboards for over 16 years and is probably the Red Sea's number shark expert!
Their combined experience and different specialities make them ideal organizers and hosts of your Red Sea diving liveaboards.
Duxy
Duxy is a highly accomplished underwater photographer. He has travelled the world developing his skills and his shots have made the cover of many scuba diving magazines and press articles. As the former manager of several of the largest underwater photography stores he is able to recommend the best kit within your budget. His knowledge, sense of humour, easy going and relaxed nature make him a joy to learn from.